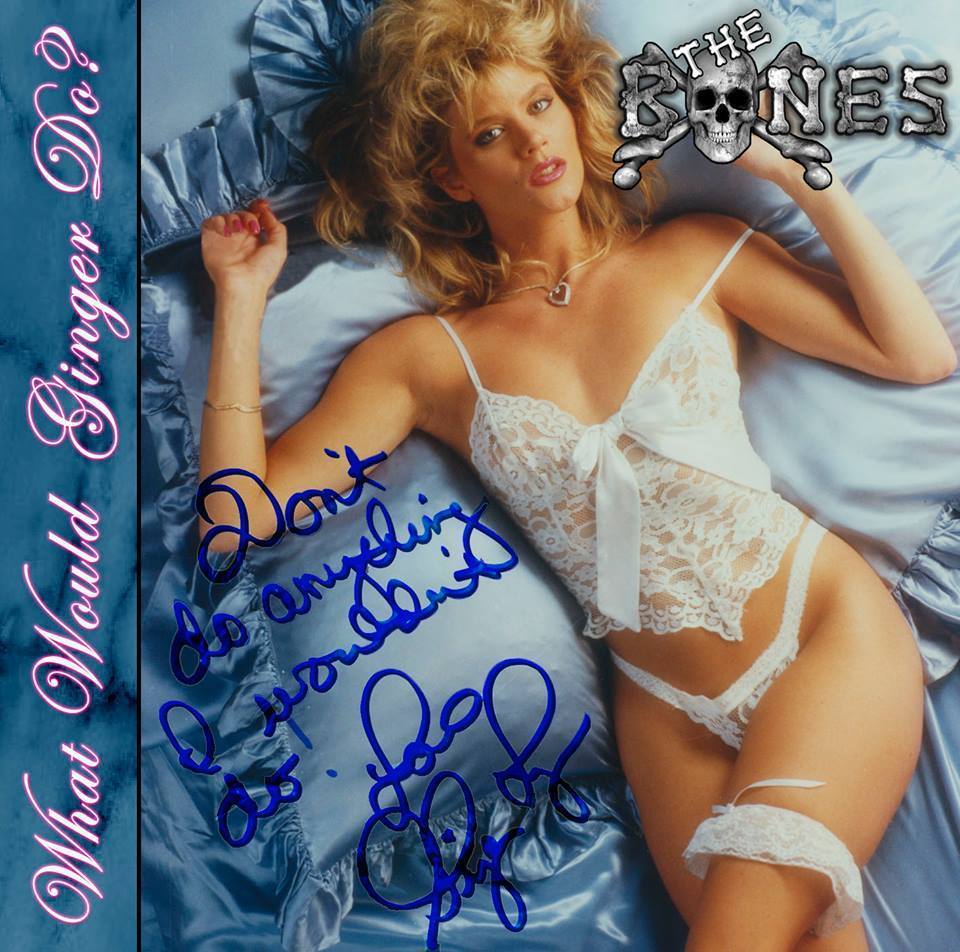 Anyone who lives in Las Vegas knows that there is no shortage of rock and roll talent out here, covering all ends of the musical spectrum. Every now and then, though, a band comes along that breaks the mold and tries something completely different, something that tends to win this rock and roll fan over. In an endless sea of classic metal tributes and bands playing the same songs for the umpteenth time, the Bones come as a breath of fresh air.
The band has an unusual premise, but this is a part of what won me over with them. They take what they consider "the worse songs ever made" (typically cheesy overproduced 80s pop songs) and strip them down, giving them a raw, almost punk-like edge. After having seen the band do shows for quite some time, they also eventually began introducing original material into their sets. What Would Ginger Do is the first release from the band, consisting entirely of original material, and it comes after the band has gone through some lineup changes.
The lineup that recorded the What Would Ginger Do CD is Patrick Vitagliano on guitar and vocals, Jeff Duncan on guitar, Mike Wilson on bass, and Scot Coogan on drums. This is a talented lineup with no shortage of experience; Coogan has played with acts that include Lynch Mob and Ace Frehley, and Duncan is famed for his roles in Odin and Armored Saint. Vitagliano has years of experience playing in various bands, but is perhaps best known to Vegas residents as the co-owner of the Monster Mini Golf company, who opened the KISS Monster Mini Golf facility here in the Spring of 2012. Blues rock guitarist Stoney Curtis makes guest appearances on the record as well. Note that the band lineup has since changed, however, as was previously mentioned.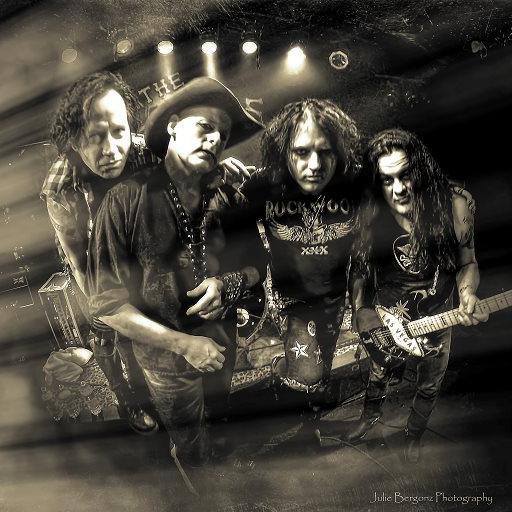 Over the past several years, this is a band that has impressed me with their eccentric live shows, which are unlike anything I have ever seen any other band do. Perhaps this is due to their premise being so different from what other bands try to do. This made me all the more eager to hear their album, which has finally arrived.
I will be the first to say I was surprised by the band's decision to release an album of all original material, when cover songs, in the past, had comprised so large a portion of their setlists. Not seeing any cover material on the album release is slightly disappointing, considering I absolutely adore what the band is capable of doing when it comes to reinventing those old tunes.
Of course, let me be the first to tell you that the final album is great, despite a lack of cover material. The band truly has a unique sound; no other band I have heard around Vegas sounds anything like this, whether doing covers or original material alike. The best way this fan could describe the band's sound is as a heavier version of the "power pop" sound embraced by bands like Cheap Trick. What results from this is that you get an album full of tunes that sound nothing like any other band out there today, with subjects that range anywhere from desiring extraterrestrial women to wanting to have a romantic relationship with Marcia Brady! The more unusual lyrical concepts only increase by appreciation of this album. From the hard and heavy end of things, to softer, more melodic numbers, the Bones do not have a weak tune anywhere on their debut CD.
The band is still playing shows around Vegas on a regular basis, and will hopefully be making some new music in the future. All in all, this is a great debut CD from some talented musicians that have brought something fresh and new to the table at long last. The Bones rock. What Would Ginger Do comes strongly recommended!
Get The Bones debut CD here: http://www.theboneslv.com/
The Bones Promo Photo Credit: Julie Bergonz Photography- All Rights Reserved