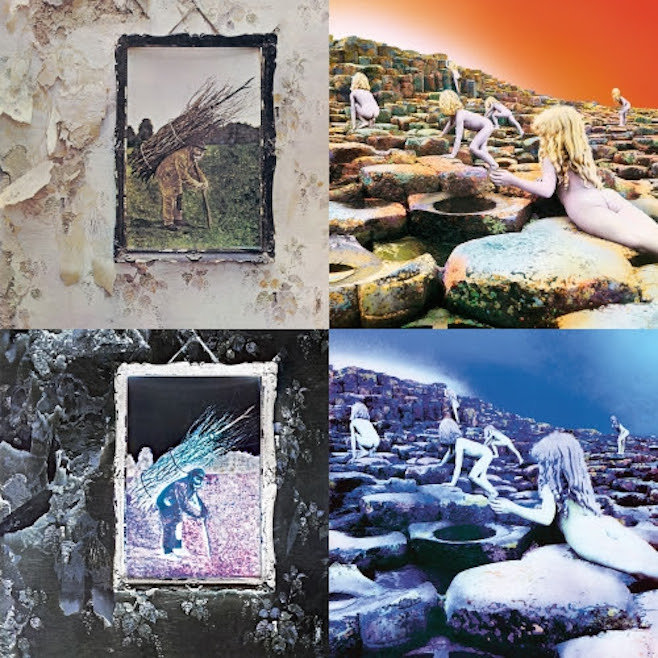 Normally I start these reviews with a summary introduction to the artist that created the work being reviewed. In this case, giving an introduction to Led Zeppelin seems silly. They are possibly the most influential band in all of rock, and along with the Jeff Beck Group, are largely responsible for creating the blueprint for hard rock and metal music. If you don't already know of them, there is something seriously wrong with you, or at the very least, your parents. (How's that for some opinionated music writing?) (Also, I just gave them an introduction while saying I wasn't going to. Nice, right?)
Led Zeppelin leader and guitarist Jimmy Page has undertaken a complete remastering/reissuing of their entire catalog. The first installments, Led Zeppelin, II, and III, were released in the Spring of 2014. IV (actually referred to as "the untitled fourth album" in the Led Zeppelin box set release of 1990, due to it being purposely released without any information identifying the band) and Houses of the Holy have just seen the light of day. They are all available in a variety of formats, both the original album alone, and a deluxe version including a companion disc of bonus material.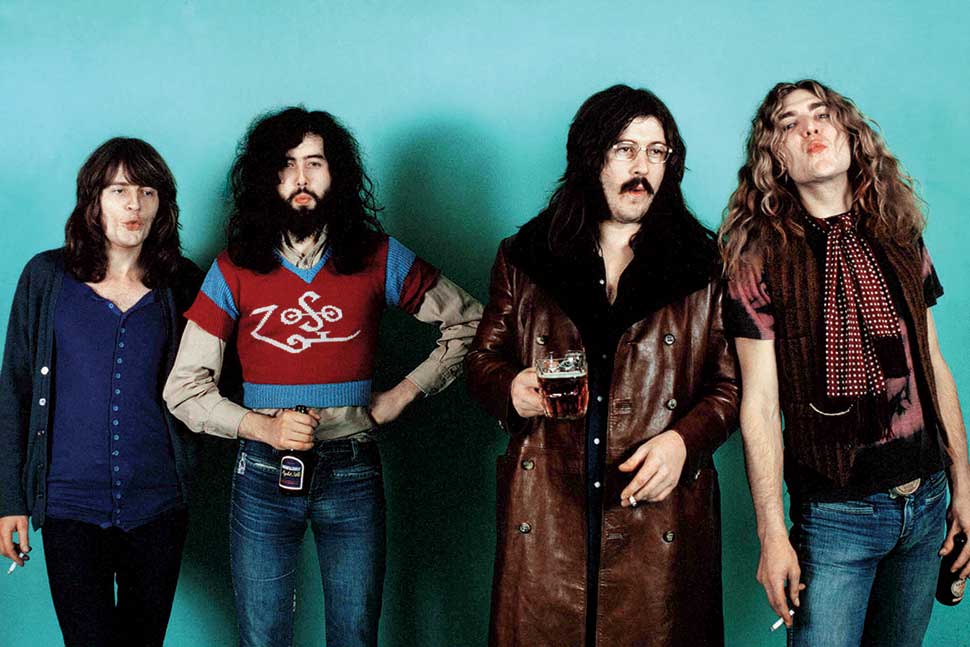 Led Zeppelin IV changed my life when I first heard it (on cassette) in fifth grade; for the better part of a year, it was the only album I listened to. I feel like everything I have ever loved about music comes from IV. I am intimately familiar with the album, so I was wondering how I would approach this review, writing about a well known and almost universally beloved record. Back in May, when I got the first batch of reissues, I was sort of listening to them in the background, and suddenly "Whole Lotta Love" from Led Zeppelin II bursts through the speakers and I just stopped and said "holy sh*%!" That's gotta be the way people felt back in 1969 hearing it for the first time. So in hopes of having a similar experience, I started where you need to start, by dropping the needle. (OK, I hit play on my iPhone.) From the first sounds, some guitar effects Jimmy Page has described as evoking a "gathering of the troops," I was excited. Then vocalist Robert Plant tears into the opening line of "Black Dog," full of swagger and sex. Page, drummer John Bonham, and bassist/multi-intrumentalist John Paul Jones start the serpentine call-and-response riff and I'm hooked. Bonham's thunderous groove grabs me and won't let go. Everything I loved about it back then is there, but clearer and even more in your face. "Stairway to Heaven" is as magical as the first time I heard it through a barely tuned in radio. "When the Levee Breaks." The best, heaviest, awesomest drum beat ever; a drum sound that has yet to be rivaled. This song is everything I want music to be. Just perfect. I wanted to jump around, dance, air drum, sing, and play that riff on guitar all at once. I immediately made plans to buy copies for each of my kids, I was so excited to share this amazing music with them.
I first discovered Houses of the Holy when I bought a guitar magazine with a transcription of "Over the Hills and Far Away," purchased because it had Dokken's "Mr. Scary" and Yngwie Malmsteen's "You Don't Remember, I'll Never Forget." The intricate acoustic guitars, the guitar harmonies, the crossfades, the sudden entrance of the rhythm section, all of it captured my imagination. The songs got even deeper, more intricate and beautiful, i.e. "The Rain Song." "No Quarter" is haunting and dark, almost diametrically opposed to the pseudo-reggae "D'yer Ma'ker." And "The Ocean," the swingingest, groovingest 7/8 beat ever, is just pure rock fun. They even manage a funky James Brown tribute in "The Crunge." There's so much to learn here in terms of arrangement, musicality, and general awesomeness.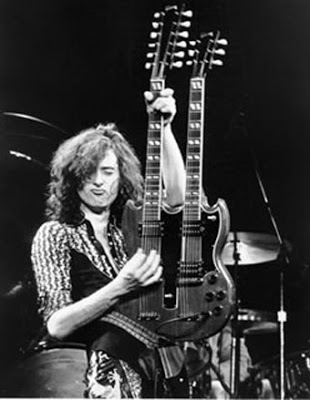 Now for the bonus discs. Each deluxe version contains an alternate version of the album, culled from studio outtakes, recorded at the same time as the original release. Page approached it with the goal of finding things no one had ever really heard before. Whereas the companion discs to II and III contained some really different versions of the songs, and even previously unheard compositions, apart from a few tracks without vocals, these aren't terribly different from the originals. Maybe a different application of echo or reverb. In an interview, Jimmy Page raves over how different the alternate version of "Stairway" is, but other than the guitar solo being mixed better, I don't really hear it. The guitar/mandolin mixes of "Going to California" and "The Battle of Evermore" are cool, but I don't feel the deluxe version IV is a must have. For Houses, I was really hoping to hear the storied version of "Over the Hills" that had electric guitar all the way through, but a simple no vocal version is included here. Its second disc has a few more cool tracks than IV, but also not essential.
The remasters sound amazing. They are so damn much fun to listen to. The deluxe versions are cool, but you absolutely need the remastered versions at the very least. Seriously, put this down and go get them right now.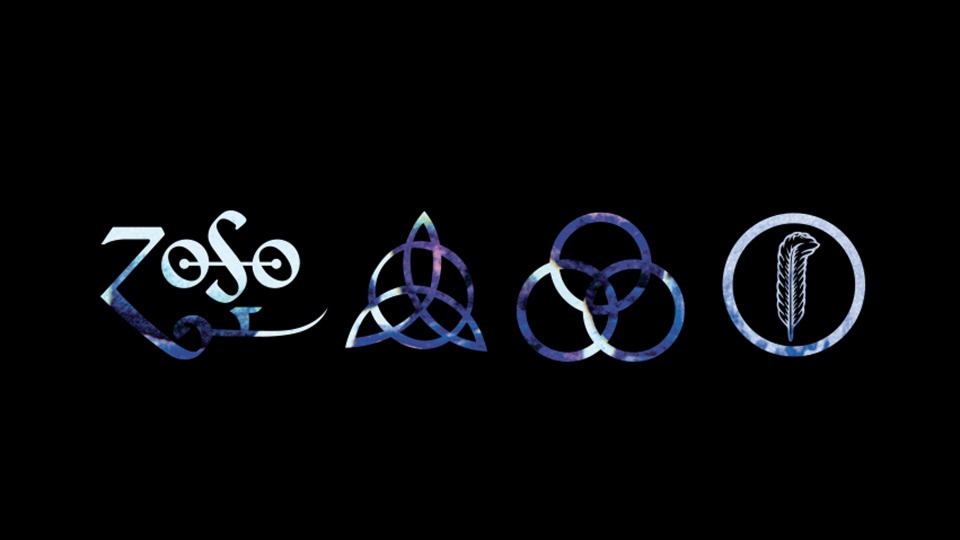 ( Photograph of Led Zeppelin While On The Road Taken by Heilemann/Camera Press/Redux-  all rights reserved )