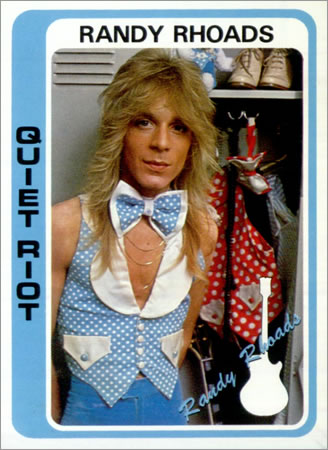 In the 1980s, Quiet Riot became one of the biggest hard rock bands in the world. In fact, they were the first heavy metal band to ever top the pop charts! With countless hit albums, singles, and MTV videos, it seemed like for a brief period in the mid 1980s, this was the band that could do no wrong. Of course, every story has to start somewhere, and the Quiet Riot story begins longer ago than one might think. Though 1983's Metal Health was the band's first international release and their worldwide breakthrough, the story does not start there. And it started with one of rock's greatest guitarists.
The group actually began in the mid 1970s, with its earliest incarnation featuring vocalist Kevin DuBrow (who would sing on nearly all of the band's subsequent material), guitarist Randy Rhoads, bassist Kelly Garni, and drummer Drew Forsyth. This lineup actually recorded two studio albums that were only released in Japan. Following the recording of the second album, Garni was replaced on bass by Rudy Sarzo (later a key figure in the band's breakthrough years; Sarzo does not actually play on the second album despite being pictured on it). This version of the band was fairly short lived, but it did pave the way for two of the most important phenomena in rock and roll – The international rise of the later version of Quiet Riot, as well as serving as the springboard for Randy Rhoads' jump to Ozzy Osbourne's band, where he played on the classic heavy metal legend's first two studio solo albums. Tragically, Rhoads' life was cut short out on the road with the Osbourne camp in a plane crash; he was just 25 years old at the time of his death. Even long after his passing, Rhoads' name regularly appears on "Greatest Guitarist" lists.
So, what about those much fabled Quiet Riot albums that Randy Rhoads played on? Per the wishes of the Rhoads family (and Randy himself during his lifetime) they were never released in America. Kevin DuBrow, prior to his 2007 death, released a "Randy Rhoads Years" CD in 1993, combining some remixed/partially rerecorded songs from those releases along with a few previously unreleased ones, but much of this material remains without an official release in America. So how are these albums, actually? Are they lost classics that show off the prowess of one of rock's greatest guitarists to be, who was taken before his time? Or are they dismal efforts that should stay in Japan and not see a release on American shores?
First thing is first. These albums are definitely a far cry from the later, commercial breakthrough Quiet Riot material; there is more of a power pop sound on display here. Kevin DuBrow's voice is unmistakable, but the overall sound of these two releases might catch the unexpected off guard! That said, fans are going to find a lot to enjoy about these records, and will likely agree that they deserve to get an international release. Both albums feel very raw and underproduced, but in a way this contributes to the charm of the releases themselves.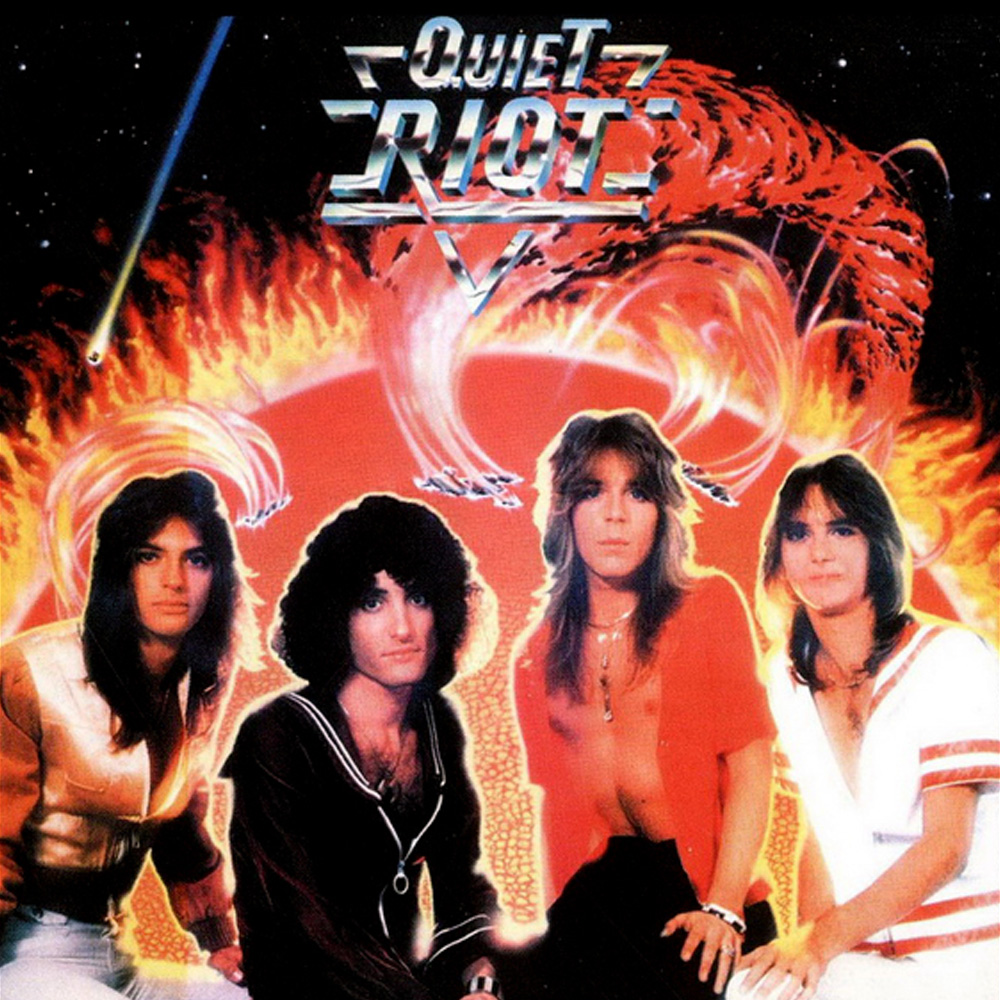 The 1977 debut album is the first of the two with Rhoads, and tends to be more straightforward hard rocking power pop, which definitely leaves an impression on the listener. There are a few cringe worthy moments here and there, but overall it is a strong release that captures the energy of the young band. A few of the highlights include Mama's Little Angels, a great rocker about trouble causing youths who act innocent when their parents are around, and a fantastic Small Faces cover, Tin Soldier, which gets new life thanks to Rhoads' guitar skills. The Dave Clark Five's Glad All Over was an unusual choice of cover tune, and admittedly, does not really stand as one of the better ones on here. Fortunately, the youthful energy and enthusiasm on every track here more than makes up for what few shortcomings there are. Quiet Riot's debut is a well-made first effort that is worth rediscovering.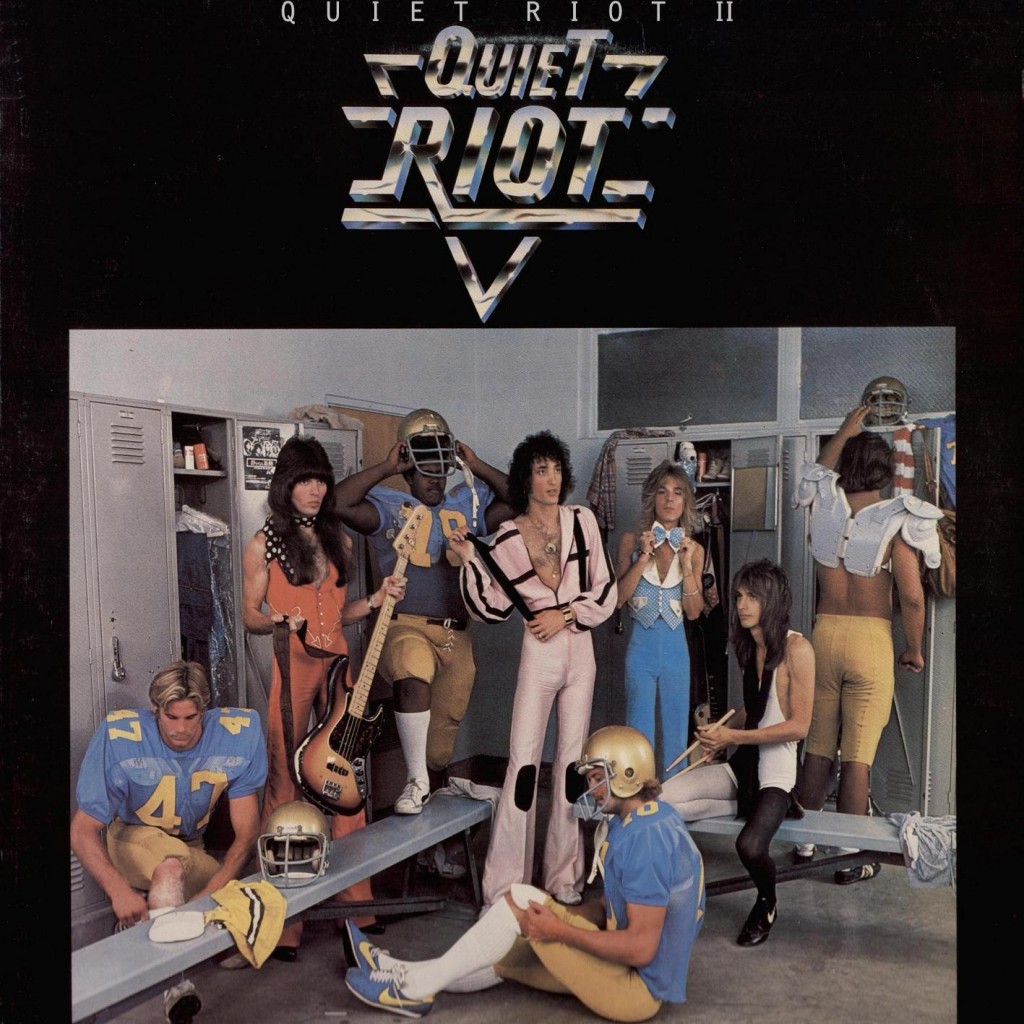 In 1978, Quiet Riot II was released as the group's second album, and the last to feature Randy Rhoads prior to his departure for the Ozzy Osbourne Band. The songwriting and performances are arguably more mature and professional on this sophomore effort, though it still retains the youthful energy of the debut. Opening cut Slick Black Cadillac was later remade by the breakthrough incarnation of the band several years later, but it is interesting to hear this earlier, rawer version of the cut. The true standout track on the record, surprisingly, is a cover of the Small Faces' Afterglow (of Your Love), which the band makes their own perfectly, staying true to the melodic, balladic sound on the original, but putting their own spin on it in a few places as well. Kevin DuBrow's vocals are perfect on this track, and with Rhoads on guitar, it is a song that makes us all the more sorrowful that we have since lost both of them. It may be heresy, but I enjoy this version of the song more than the Small Faces original! Trouble is another choice cut from this earlier incarnation of the band, and Killer Girls, with its catchy lyrics in verses and chorus alike, remains one of the strongest cuts from Quiet Riot's all too brief Randy Rhoads heyday. There really are no weak cuts here, and the second album is arguably superior to the first.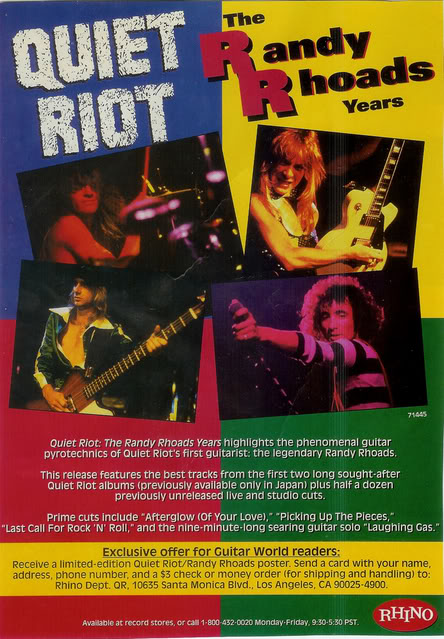 In America, the only release that actually saw the light of day from these sessions was the Randy Rhoads Years CD that was released in 1993. For the tracks on this CD, Kevin DuBrow remastered and remixed the recordings, and rerecorded his vocals. This is a nice sampler of songs from the two albums as well as some previously unreleased outtakes and such that have gotten this treatment. One of the real surprises here is the unreleased Laughing Gas jam, which lets Randy Rhoads showcase his guitar skills; you can hear parts of what would become some of his future Ozzy Osbourne hits! With a solid mixture of unreleased cuts and revamped ones from the original Japanese albums, it is an interesting sampler to listen to. However, it does not serve as a substitute for actually listening to the real albums.
Both of the Randy Rhoads Quiet Riot albums are essential listening, both to see where Quiet Riot got their start, as well as where to see Randy Rhoads' first professional recordings, which helped launch him to the all too brief Ozzy Osbourne gig prior to his unfortunate death. Sadly, the albums are next to impossible to find since they were never officially released in America (and as far as I know, never even released on CD). If you get the chance to hear these songs (most of them are up for listening on sites like YouTube) give them a listen. They might not quite be what you are expecting them to be, but provide an interesting look back in time at some future rock legends. Highly recommend that you hear them at least once!