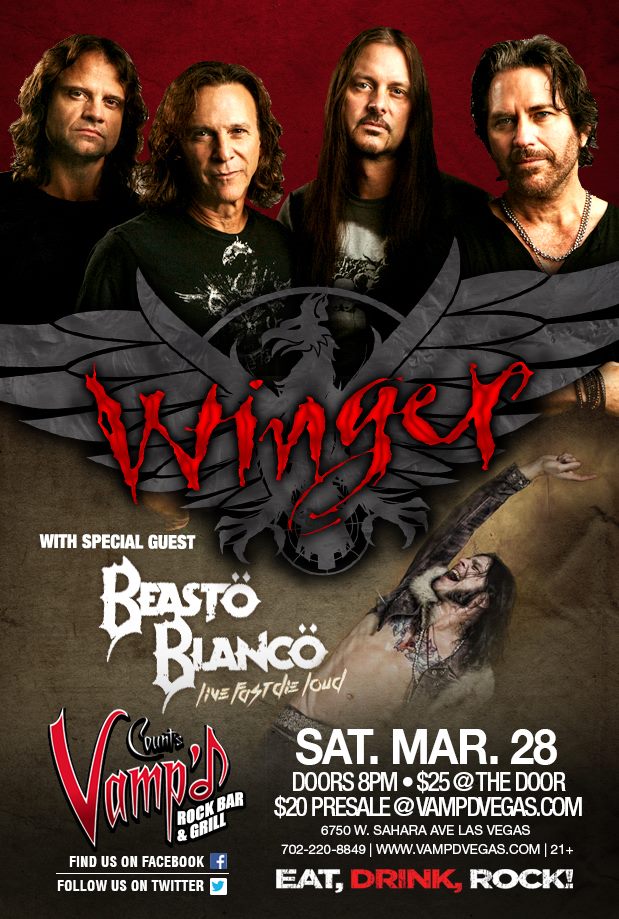 Winger returned to Vegas for a solid night of rock and roll at Count's Vamp'd, with opening act Beasto Blanco in tow. In the late 80s and early 90s, Winger had a massive following spurred on by hit MTV videos and albums, and some of the most intricate melodies of the day, ranging from beautiful ballads to the best straightforward rock around. Even long after their heyday, Kip Winger and company continue to impress audiences. The group played a 25th anniversary show in Vegas back in 2013, and Mr. Winger himself has done acoustic shows around the valley as well. Their return to Vegas was awaited by many a fan!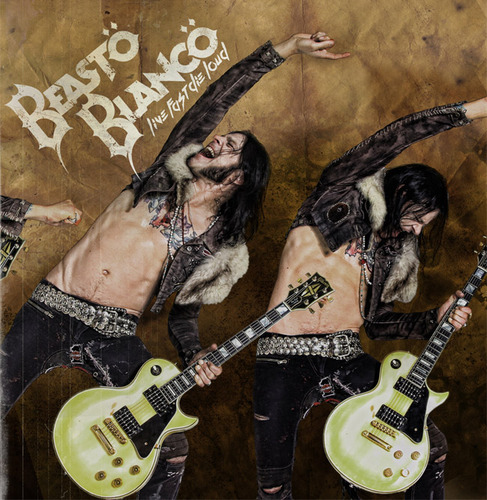 One of the most interesting things about any Vamp'd show is seeing what kind of act opens up for the headliners that come to the venue. In the case of this Winger show, the opener was Beasto Blanco, who I had never heard of prior to this night. But to say that they left an impression on me would be the understatement of the century. With a musical style and image that looked and sounded like some kind of unholy amalgamation of Alice Cooper, Rob Zombie, and Gwar, this was an interesting set. With outlandish costumes and a style that combined classic and modern hard rock elements, with a few theatrics thrown in for good measure, these guys definitely commanded the crowd for their brief but brilliant set. Definitely hoping they will be making a return to Vamp'd in the future.
Of course, it was Winger that brought out the massive crowd that packed Vamp'd. Even to this day, the group maintains a worldwide fanbase, remaining amongst the most popular bands of their era. Their musical sound has always been more complex than their peers, and this is a big part of what has helped them to remain respected. This show featured classic members Kip Winger and Reb Beach (who has also played with Dokken and Whitesnake). Drummer Rod Morgenstein was in the hospital, which resulted in a near cancellation of the gig, but his drum tech Robert Langley stepped in to save the day and rock this Vegas audience.
Winger has an impressive discography and explores a myriad of sounds, something that remains true to this day. In fact, the band actually just released a new album last year. I am pleased to report that the band still kicks ass on a live stage, proving themselves musically, and then some. Of course, they still have a sense of humor as well – Kip even called Rod on his phone in the hospital to have the audience cheer for him to get well!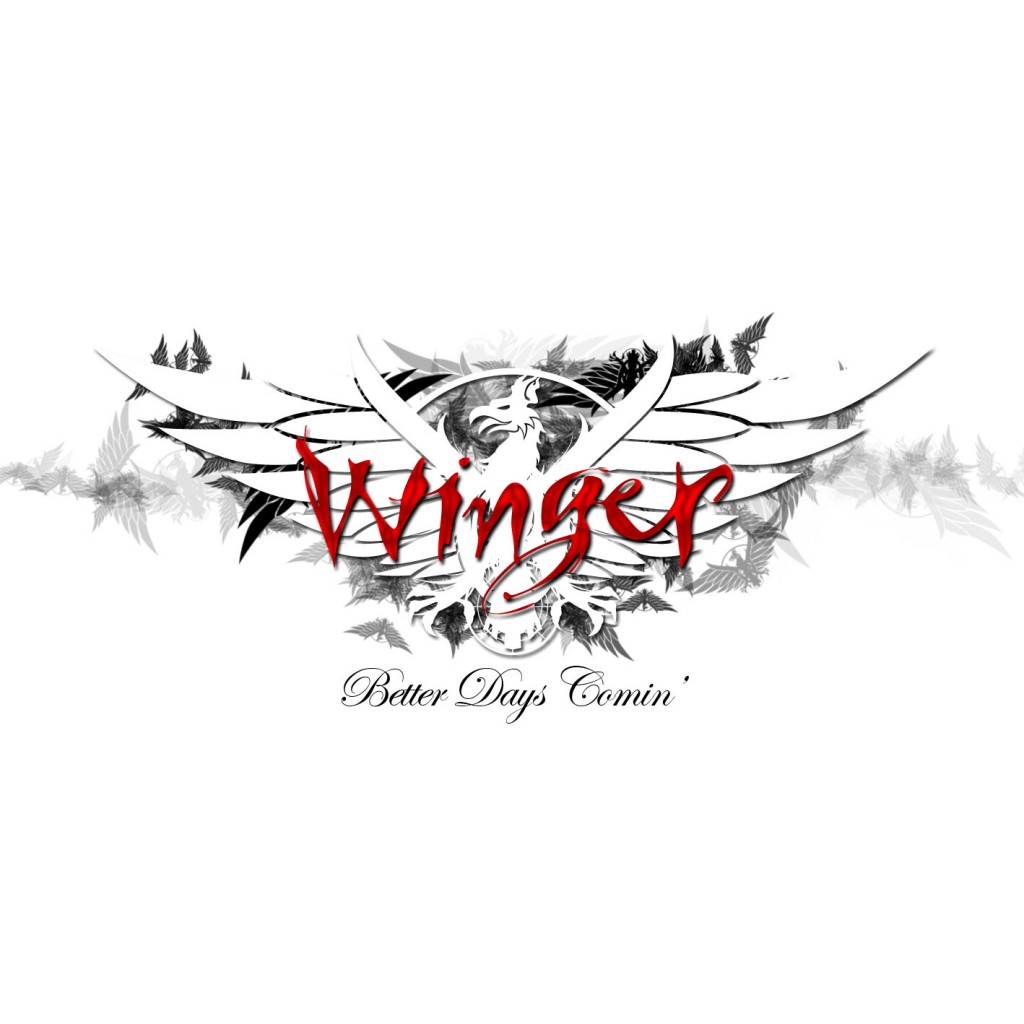 The setlist was well balanced, containing all of the classics, plus a few cuts off of the newest record, and even a few from the more recent albums that have come out. I personally would liked to have heard one of my favorite Winger cuts that didn't make the list, "Blind Revolution Mad", but one cannot complain too much, as it was a damn good set! For this fan, the biggest highlight was a six minute guitar solo from Reb Beach, beautifully demonstrating just how underrated this guy is.
As if things were not epic enough already, the band closed things out with a jam of the Van Halen classic, "Ain't Talkin' 'Bout Love." And they were joined on stage for this performance by legendary Pantera drummer Vinnie Paul Abbott – who announced he was a huge Winger fan, no less! This was the perfect ending to an already fantastic show.
Winger kicked ass, and the opening set from the entertaining Beasto Blanco only further enhanced the experience. No fan of Winger should pass them up on their current tour dates if they have a chance to attend.