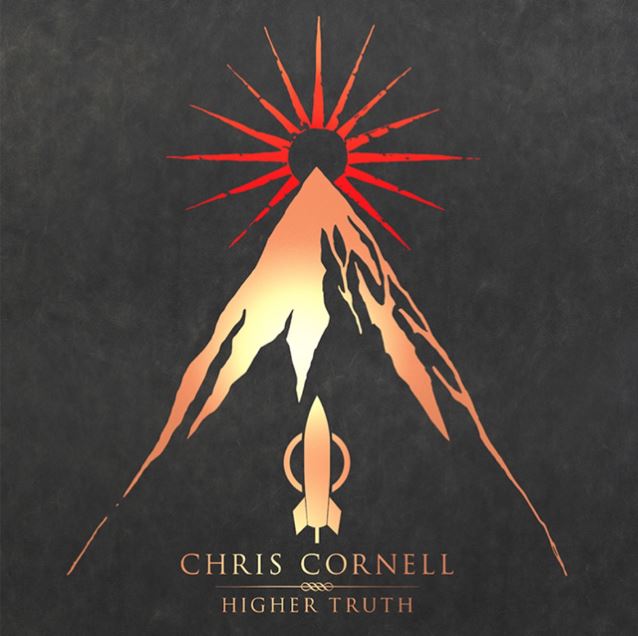 In the 90s, Chris Cornell ascended to fame as the vocalist of Soundgarden, one of the most popular bands of the era. Even beyond that band's initial heyday, he continued to prosper musically as a member of Audioslave, and as a solo artist as well. Cornell has always kept busy, and is as active now as he was in his heyday.
I have always been impressed by how musically diverse Chris Cornell has remained over the years; he has explored some very interesting territory, in particular, since launching his solo career; who would have thought that we would have had him covering Michael Jackson's "Billie Jean" and performing the theme song to one of the James Bond films? (Interesting trivia: Cornell was the first American male to perform the opening credits song to a Bond film, 2006's Casino Royale.)
Upon hearing of a new solo release from Cornell, this fan was all the more enthusiastic to check it out; he has continued to persevere and evolve musically, as his fans already know. He is not a musician who is simply content to release the same album over and over again, and fans still admire him for this.
Higher Truth is definitely a departure from the days of Soundgarden and Audioslave in that it is a more mature and contemporary album, almost completely acoustic in its execution. Once more, Mr. Cornell has proven himself to be one of the most diverse and versatile musicians out there, still going strong as someone who is adventurous and still exploring new musical horizons.
Despite being primarily an acoustic record, Cornell still manages to reach a myriad of diverse and impressive sounds on the album. No two songs sound exactly alike, and this will definitely keep listeners interested. From start to finish, there are plenty of interesting musical twists and turns.
If there is one weakness here, it is that there is almost TOO MUCH music. Cornell certainly does not hold anything back, but with over a dozen tracks, this is definitely a bit overlong. I seriously doubt any fan will lose interest while listening, but better paced and streamlined, it could have been an even superior release.
Higher Truth accomplishes what it sets out to do, and once again sees Cornell in fine form, continuing to pursue and broaden his musical horizons. Fans of Cornell's music over the years will be eager to see his covering new musical territory on this release; this mostly acoustic album sounds surprisingly fresh and comes highly recommended!