Saturday night. L.A. Guns. A packed house. Amazing to me for a band that plays here about once per year, when you consider that there are acts from the same era that come to town far less often and don't get this kind of attendance. I suppose part of it has to do with a built-in weekend crowd mentality. Nonetheless, their live reputation precedes them and rightfully so.
Unfortunately, I missed the openers, a Christian hard rock band called Chaotic Resemblance, who I have heard several good things about, both before and after the headliners took the stage. Another time, I guess. Oz Fox of Stryper produced their debut LP, which makes me all the more eager to hear it.
After a customary pre-recorded intro song, which was oddly funky and poppy, Phil Lewis and company launched into their eponymous debut's "No Mercy." This is a band that has always delivered the goods live, no matter which line-ups I've seen since '88, but I'd have to say that Lewis had a particularly great night vocally, while midnight birthday boy Michael Grant on smokin' lead guitar played up his rock star persona to the hilt on this outing. Having read recently that Tracii Guns himself praises his second replacement Grant is no surprise; the young man is faithful to the lead breaks while adding his own spice and in-the-moment tasty improvisation. Although the fan in me greatly misses Scotty Griffin on bass, seeing Kenny Kweens in that position again was alright by me. And, always the rock-solid skinsman, Steve Riley showed the faithful how he keeps time par excellence in his understated cool manner, as usual.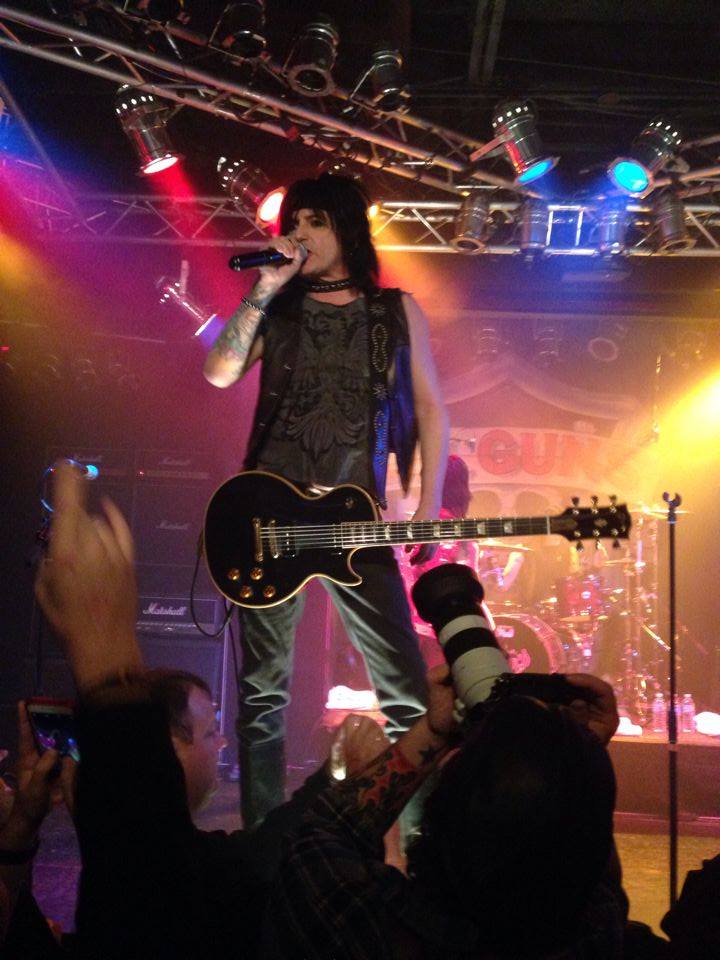 Most don't know that L.A. Guns has quite the impressive catalog of platters. Aside from several compilations and live releases, their discography includes FOURTEEN studio albums as well as five EPs. The material performed was heavily weighted in favor of their sophomore LP Cocked and Loaded, as well as their aforementioned debut. This is a minor complaint due to the awesome performance, though.
It wasn't until the sixth song, Hollywood Vampires' moody "Over the Edge," that they slowed their upbeat barrage of favorites. Mixing it up by the eighth song was 2002's Waking the Dead track, "Hellraisers Ball," followed by "Gypsy Soul" from 2005's Tales From the Strip, which was a nice diversion.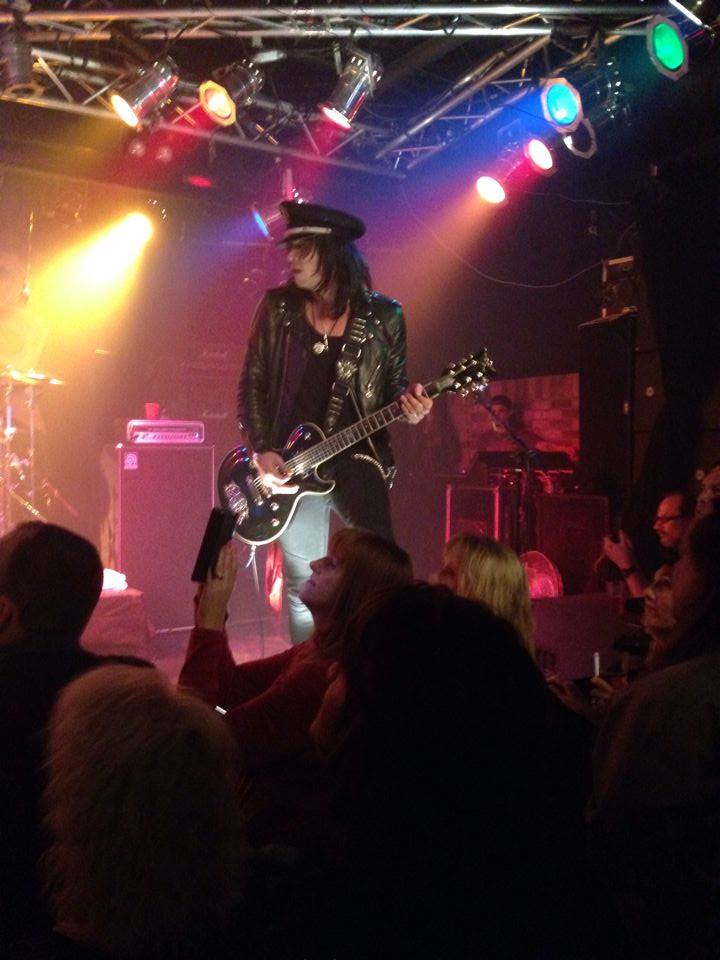 It was quite the high energy 14 song set, capped off by an exuberant reading of "Rip and Tear." Only about an hour long, but what an hour it was. No encore, which was okay by me given the songs performed and the quality of said performance. But a few I spoke with after hoped for at least a one song tradition there.
Hopefully, next time they'll have new material out to support since it's been a tad over three years since the solid Hollywood Forever.
As always, if you weren't in attendance you missed out. Treat yourself next time, as the price is always right, and the venue is as well.
Photos by the author.
Setlist
No Mercy
Showdown (Riot on Sunset)
Sex Action
Never Enough
I Wanna Be Your Man
It's Over Now
Wheels of Fire
Hellraiser's Ball
Gypsy Soul
Slap in the Face
One More Reason
Electric Gypsy
The Ballad of Jayne
Rip and Tear