December 3, 2015 is going to be a night that I will probably never forget. In the middle of the ZRock'R Magazine Live show, co-host Dominick Muzio got a text message while interviewing Count's 77 guitarist John Zito. Right in the middle of the interview, he turned his phone to me to reveal the message. All it said was, "Scott Weiland RIP". I immediately took to my phone, trying to keep my mind focused on the interview at hand while trying to confirm the news. There it was; a Twitter update from Dave Navarro confirming the horrid news. My heart immediately shattered, and I tried to keep a smiling face all while frantically exchanging notes with our engineer to make quick changes to the set. After a short break, and giant apology to John Zito to have to report such shitty news on his birthday, I broke the news on air. We went into our impromptu tribute to him, starting with the MTV Unplugged version of "Plush" and wrapping it up with "Big Empty" and 10 seconds of silence in his memory.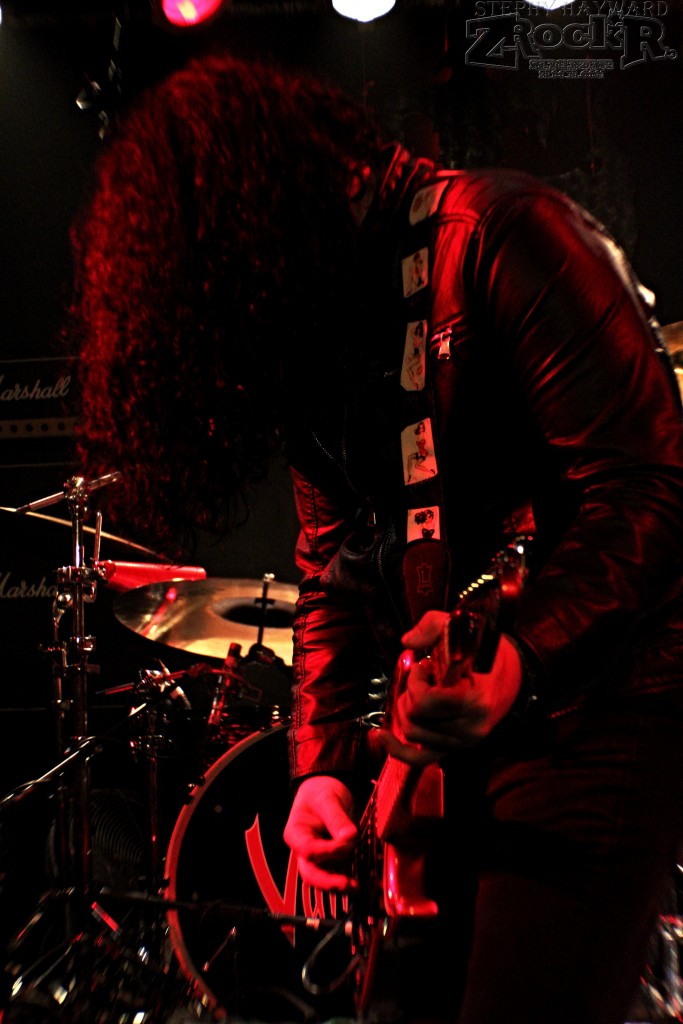 I spent the days following listening to the albums I grew up on; Core, Plush, No. 4, etc. I sat alone in my apartment with my guitar, teaching myself the chords to some of my favorite STP tunes, or watching MTV Unplugged and other concert footage. This one hit home hard.
When I caught wind that there would be a tribute to Scott Weiland at one of my favorite venues, Count's Vamp'd, I made sure that I left the night open so I could go. I was pretty stoked to see my friends in the Stone Temple Pilots Vegas band, as well as local tribute band Wicked Garden (which happens to be fronted by ZR Live co-host Dominick).
The show kicked off at 10 p.m. with Wicked Garden, who played probably their best Vamp'd performance to date. It's always difficult for any musician to play a gig and not have a decent crowd, so it was awesome to see the front of the stage filled with folks rocking out to classics ranging from Screaming Trees' "Nearly Lost You" to Aersomith's "Lord of the Thighs".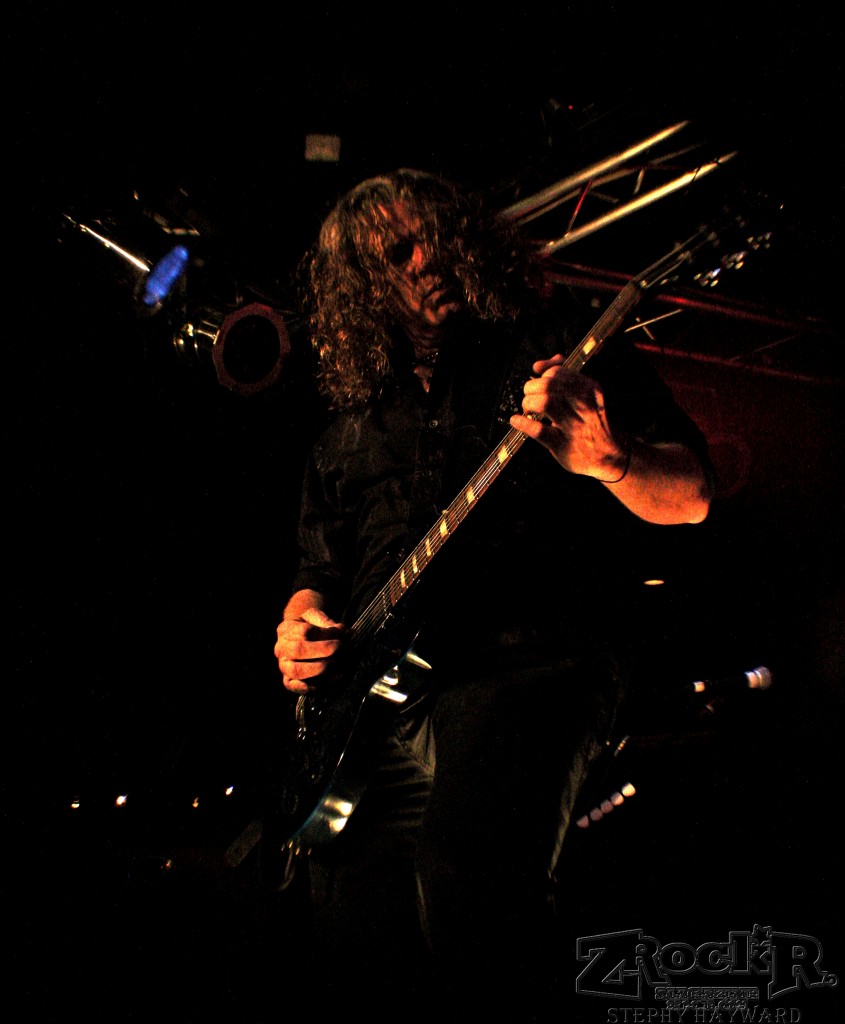 Lead guitarist Jay Cee hopped on the mic a couple of times, which is always awesome to see, performing Weezer's "Hashpipe" and The Cult's "Sweet Soul Sister". Bassist Shawn Trojahn backed up on vocals flawlessly as always and kept the grooves going along with drummer Jay "Beast" Dardano while Muzio tuned between songs. The crowd responded quite well to Monster Magnet's "Space Lord" (no, the real lyrics are not mother fucker, it truly is mother mother), which was followed up by a sing-a-long to Nirvana's "Rape Me".
Although they did not play any Stone Temple Pilots tunes (as those were saved for later on in the evening), they did close their set with a touching performance of Velvet Revolver's "Fall To Pieces". The crowd joined in with the band, singing along. For some, much like myself, this moment was so emotional that it actually brought people to tears. Members of the crowd closed their eyes, reached out their hands, and let the tears fall as they sang along. Wicked Garden bid adieu to the crowd, thanked Scott for being an inspiration, and left the Vamp'd stage.
Setlist:
Velvet Revolver- Slither
Corrosion of Conformity- Clean My Wounds
Aerosmith- Lord of the Thighs
The Cult- Sweet Soul Sister
Alice in Chains- Check My Brain
Screaming Trees- Nearly Lost You
Guns n Roses- It's So Easy
Fuel- Bittersweet
Queens of the Stoneage- Little Sister
Monster Magnet- Space Lord
Nirvana- Rape Me
Weezer- Hash Pipe
Velvet Revolver- Fall to Pieces
Following Wicked Garden was the headlining band of the evening, Stone Temple Pilots-Las Vegas, which was comprised of four local greats: David Reed Watson (Kill Ritual) on vocals, Jeff Outlaw (Sweet Home Alabama) on guitar, JP Michaels (Rubicon/Vinyl Tattoo) on bass, and Johnny Rude on drums. For most of the night they also had Keith Robert (Dee Snider Band) up there with them as well on guitar. I will fully admit, I was nervous for these guys. I'd never heard any of them play any STP before that I could remember. I've seen each member of the band on numerous occasions, and it's not like I didn't think they were capable, but you rarely see a lot of bands do any of the shit from that era.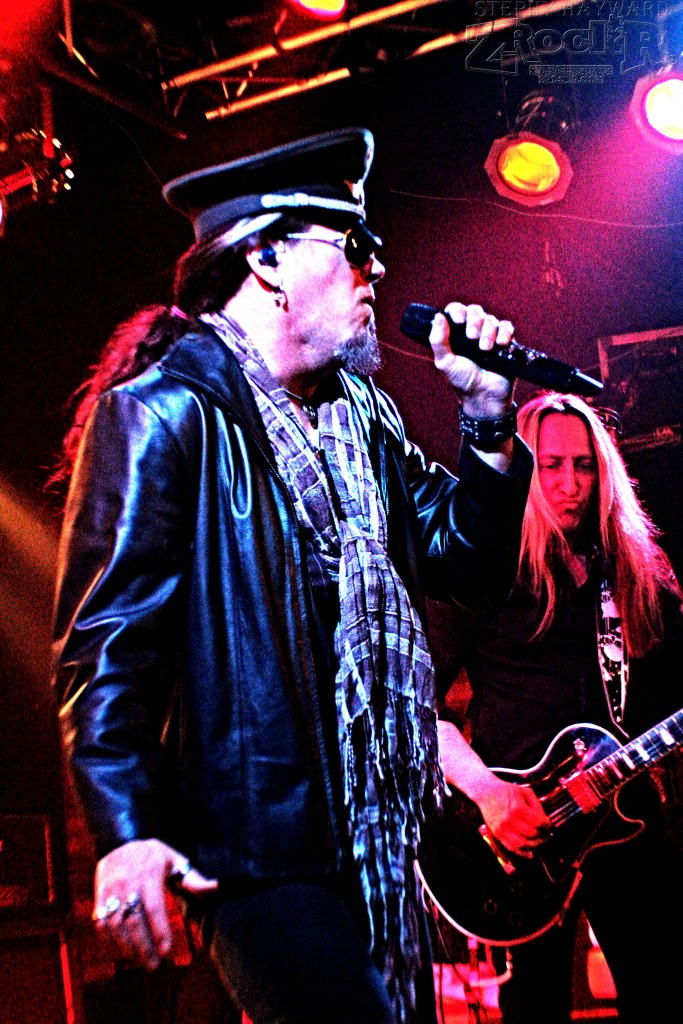 Needless to say, from the moment they began playing, all of my nerves for them subsided. The entire band was completely spot on from the very first note. When you are playing any band's music, it can of course be stressful, especially when you are dealing with songs written by musicians like the DeLeo brothers, who are both just as genius as Weiland was. I know as a musician who does tribute tunes as well, you want to make sure you hit every note, every time and key change, and more than anything the energy, is spot on. You are wanting to convey a delivery where the crowd is almost tricked, like an illusion. These guys did not disappoint.
Watson hit the stage with the guys clad in a Weiland style S.S. hat and aviator sunglasses. The crowd went wild during the opening song "Dead and Bloated", the first track off of STP's 1992 debut Core, and didn't slow down at all. Honestly, what better song could they have opened with? This delivered the punch in the face needed for the crowd. Following "Dead and Bloated" was "Vasoline" off of 1994's Purple. I was impressed that Watson's vocals on "Vasoline" were true to the live performances of the song rather than the album version. It was little things like that which really made the show what it was. The band carried on into other classics such as Core's "Creep" and my personal favorite, "Big Bang Baby" with backing vocals by JP Michaels.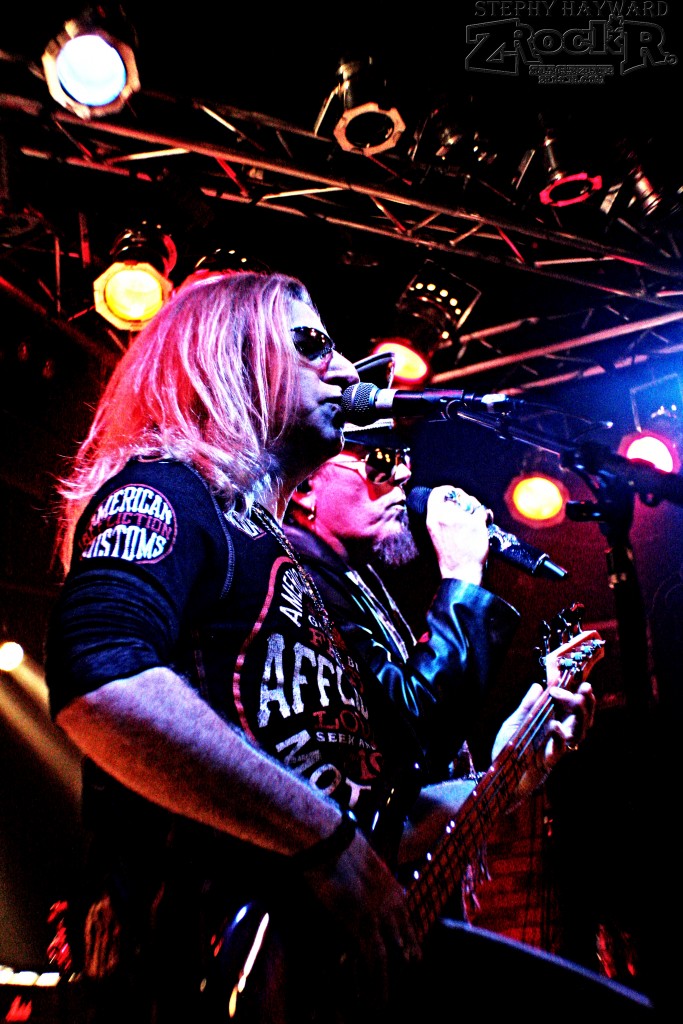 From time to time throughout the set, the four piece invited a couple guests up with them.  The first guest of the night was Shon McKee (co-producer of KISS Night in Las Vegas) playing drums on "Wicked Garden". It is always an absolute pleasure to see McKee on the drums. Then, there's Tyler Lawson (CracKerman/Not Nirvana)… Anyone who didn't know who Lawson was before that night definitely knows now. If you haven't seen him in either of his bands, just search for them on YouTube, especially the live performances. Lawson took command of the stage during his performance of "Crackerman", complete with megaphone.
Following Lawson's performance Watson joined the stage again for "Lady Picture Show" off of 1996's Tiny Music… Songs from the Vatican Gift Shop. I think everyone who was there that was a true STP/Weiland fan, and knew more than just "Interstate Love Song", was impressed not just by the band overall, but the setlist. These guys didn't just do the hits. They performed cuts from basically every single album.
The band even performed a small acoustic tribute, because you have to, right?! Yes. Yes, you do. "Creep" is a fantastic song within itself, but add in the acoustics and wow… Just wow…
McKee joined them on stage again for "Plush", which although is an STP classic, it seems to be one of those songs that just drags and drags. Don't get me wrong, great song. It is just one I could personally do without. Following "Plush" were a couple more tunes with Lawson, who ended up stripping down to nothing put his undies during his performance of No. 4's "Heaven & Hot Rods". Stone Temple Pilots-Las Vegas closed out the set with "Down", also off of No. 4, much to the dismay of the crowd who, much like me, didn't want the show to be over.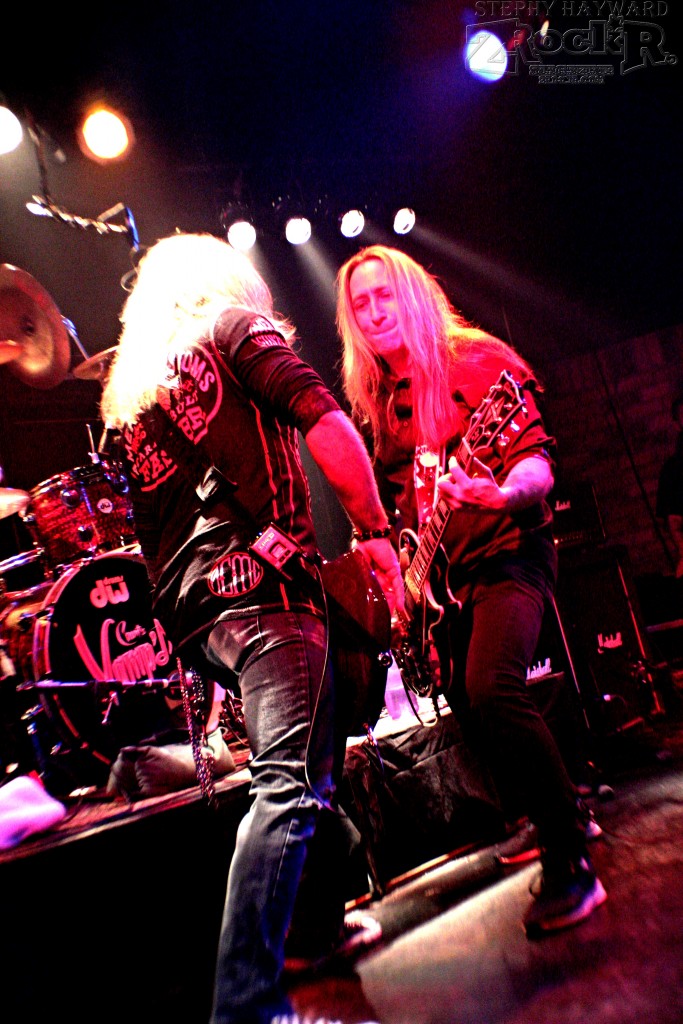 I wish that they would have been able to play for longer simply so that they could have pulled out more deep cuts and songs we don't get to hear often. For me, I would have loved to hear "Meatplow" (Purple), "Pruno" (No. 4), "Sin" (Core), or "Still Remains" (Purple). Maybe in the future, much like the tribute to the anniversary of Kurt Cobain's passing a few years back, another Scott Weiland Tribute can take place. There is so much music that could be (and should be), performed live in Weiland's memory. Regardless, it was a beginning, and it was executed beautifully by all involved. I will anxiously await a future tribute show, maybe in a year or five, and I will say that I hope the same musicians and more are involved.
Setlist
Dead and Bloated
Vasoline
Big Bang Baby
Trippin' On a Hole in a Paper Heart
Sex Type Thing
Wicked Garden
Crackerman
Lady Picture Show
Creep
Sour Girl
Dancing Days (Led Zeppelin, Covered by STP in 1995)
Plush
Unglued
Heaven & Hot Rods
Interstate Love Song
Down
Goodbye, Scott.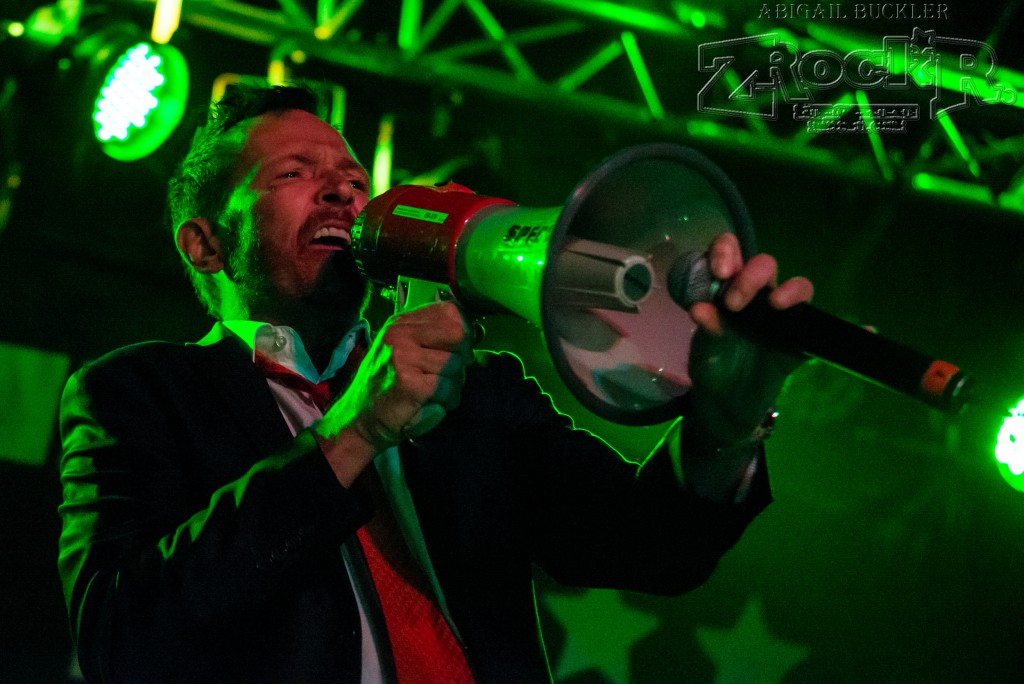 PHOTO CREDIT: All Photos of Scott Weiland Tribute by Stephy Hayward for ZRock'R Magazine- ©ZRock'R Entertainment, LLC- ALL RIGHTS RESERVED
Photo of Scott Weiland by Abigail Buckler for ZRock'R Magazine- ©ZRock'R Entertainment, LLC- ALL RIGHTS RESERVED