William Broad, better known to the world as Billy Idol, first came to prominence in the music world as a member of Generation X, one of the UK's top punk bands in the latter half of the 1970s. But it was his embarking upon a solo career in the early 1980s that thrust him into superstardom. His classic post-punk/new wave anthems, including "White Wedding," "Hot in the City," "Rebel Yell," "Eyes Without a Face," and "Cradle of Love" are still regularly heard on rock radio stations around the world.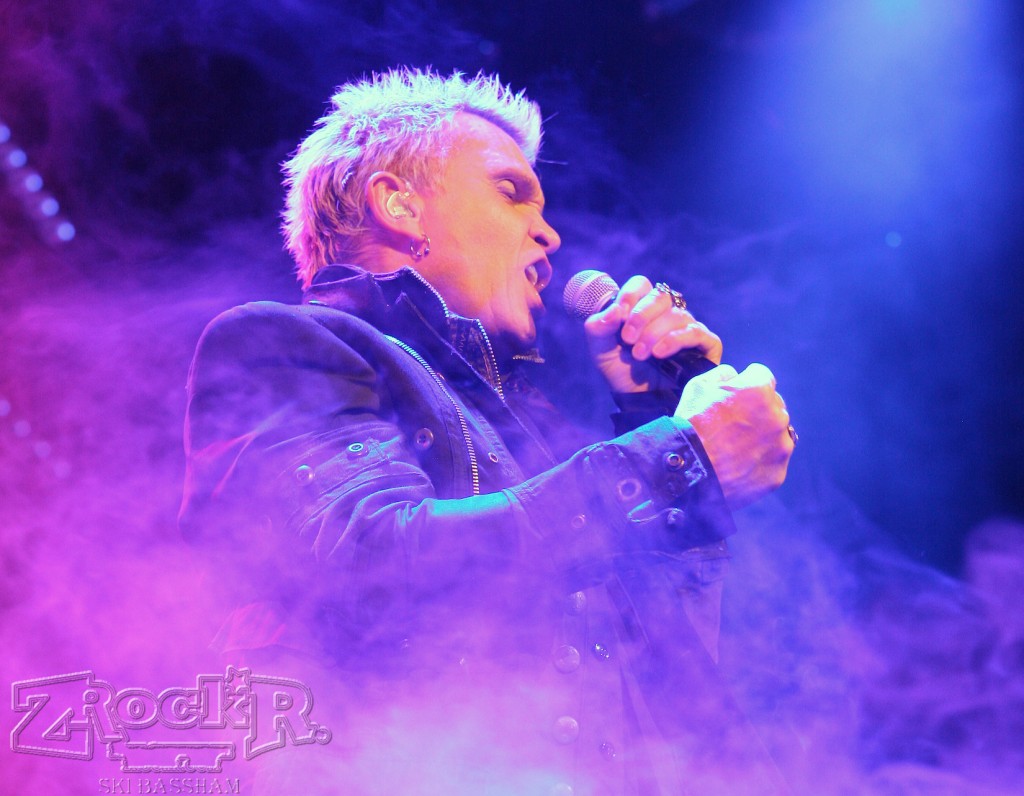 Rock and roll fans in and visiting Las Vegas have been ecstatic regarding the news that Billy Idol, alongside classic guitarist Steve Stevens, would be visiting Sin City for a residency at the House of Blues inside Mandalay Bay. Even all these years later, Idol has been remained active, having released his latest studio record, Kings and Queens of the Underground, in 2014.
I was fortunate enough to be able to attend the Friday, March 18 performance, which was the second of many scheduled shows throughout 2016. With classic guitarist Steve Stevens at his side, and one of his best backing bands to date, Mr. Idol took the stage, ready to rock Sin City.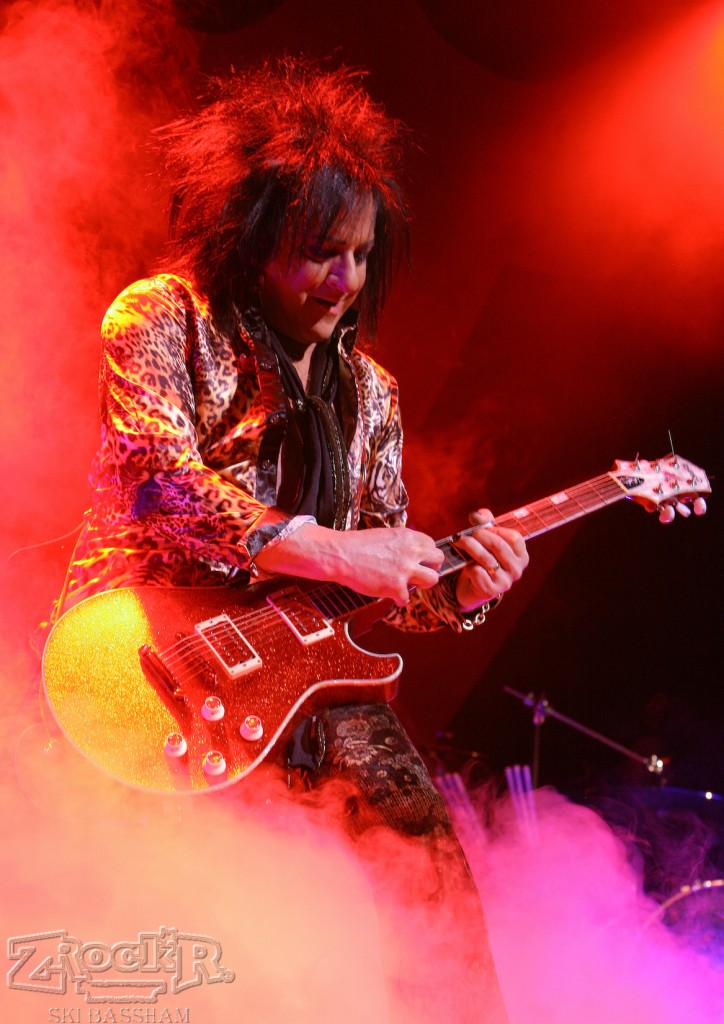 At about 8:15 (the doors had opened at 7:00), the lights were dimmed, and police-style sirens mounted from the lower ceiling of the first floor of the venue began blaring, setting the stage for this monumental night of rock and roll in the House of Blues. Before long, Idol's band came out and began to play, with Idol himself taking the stage to mass applause a few moments later.
Despite having been a fan of his for years, this was my first time seeing Billy Idol live in concert. Seeing the classic artists you have loved for years is a risky proposition; are you going to see aging, declining rockers desperately clinging to their popularity to earn a fast buck, or will you be seeing someone who has kept in shape, continued making music, and is still worthy of commanding the audience?
Fortunately, Billy Idol falls into the latter camp. Despite being 60 years old, he has kept in great shape, and perhaps most importantly, still has a stage presence and does justice to the material. We even got Idol playing guitar on a few cuts throughout the evening. When he was on stage, eyes of the fans were glued to him, and rightfully so. Any other aging rockers unsure of how to keep themselves relevant and interesting to a fanbase should have taken note of Idol's performance on this night. This was NOT a mere "cash in" from someone aging who wanted to make a buck off the fans. In fact, Idol's show was easily one of my favorite of 2016 so far.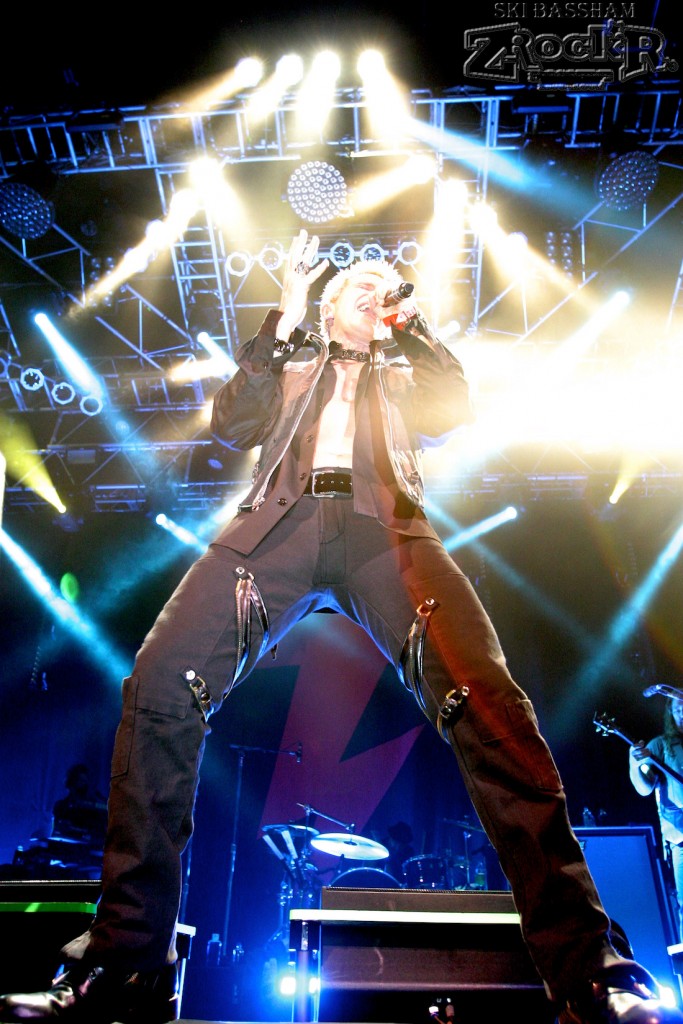 Even the production and lighting deserve a mention here. When I go to shows, these factors are usually secondary to the performance at hand, but the Billy Idol team here clearly went all out in an effort to make this show look as good as it sounded. During the opening cut, "Shock to the System," electric blue lights shot across the crowd during the song's chorus. Amidst "Dancing With Myself," rotating bars of light "danced" on the back wall behind the band. During "Eyes Without a Face" and the balladic verses, the stage was dark, with minimal spotlighting on Idol himself. This was the ideal way to supplement and enhance an already excellent performance.
Billy Idol has reached that phase of his career where it is difficult to assemble a setlist due to the sheer fact that he has recorded so many songs over the years. I was curious as to whether this would be a setlist of mostly the classic hits, newer songs, or deep cuts. Always a man to please and surprise his audience, Idol gave us a mixture of all three. Although there was a handful of cuts from his latest studio release, most of this night was devoted to the classics. "Dancing With Myself," "Eyes Without a Face," "Rebel Yell," and "White Wedding" were all obvious choices for the set, as were Idol's classic covers of The Doors' "LA Woman" (humorously retitled "Las Vegas Woman" for this performance) and Tommy James and the Shondells' "Mony Mony." Classic deep cuts and minor hits were great additions to this setlist that did not just take the obvious "hits only" route. Hell, we even got the first half of "White Wedding" done largely acoustic, with just Idol and Stevens on stage! Another pleasant surprise was "Untouchables" from Idol's Generation X days. Admittedly, I was slightly disappointed not to hear "Hot in the City" and "Cradle of Love," but given how diverse and impressive a setlist we were given, this is nothing more than a minor complaint.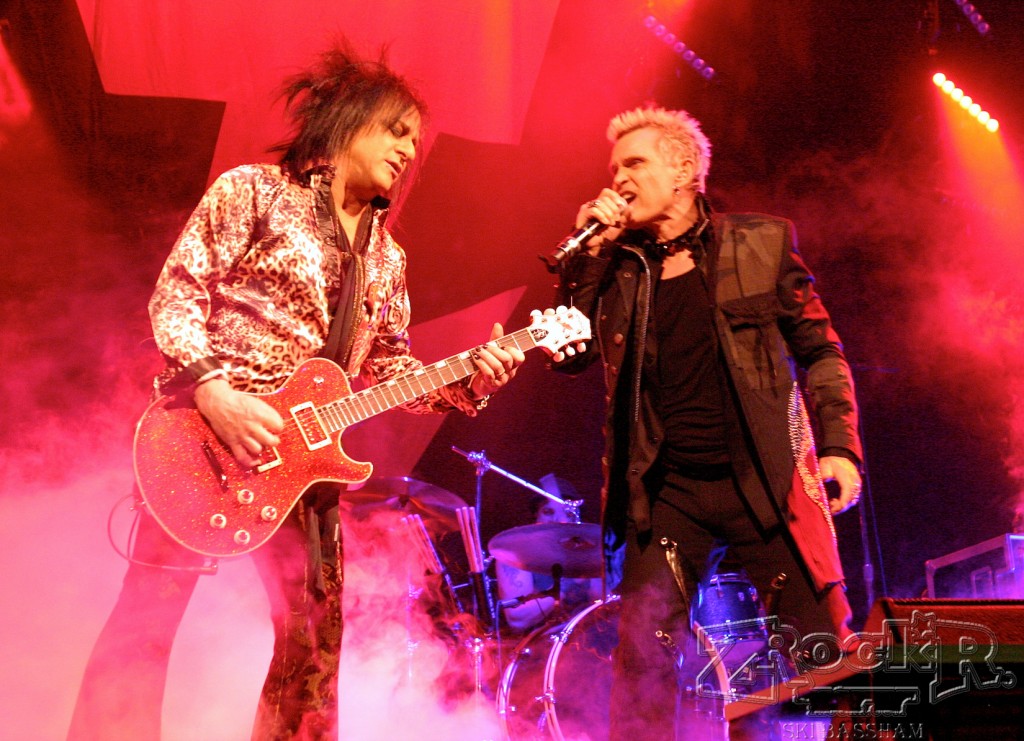 The unsung hero of the Billy Idol Band, of course, would have to be guitarist Steve Stevens. I have always considered him to be one of the most criminally underrated guitarists of all time, and this evening proved that in spades. Even though it was Billy Idol's name on the marquee and the advertising, it was this guy who left the longest lasting impact on my mind from the show (no disrespect to the equally talented Idol intended here). Stevens was up front rocking out during his moments, including the hard rocking interlude of "Eyes Without a Face," and a wild and unpredictable guitar solo that combined everything from Zeppelin and Yes riffs to Flamenco music! Playing the guitar behind his head and showboating but having the talent to back it up, this is a man who really deserves to show up on more "Greatest Guitarist" lists. (Interesting trivia: It is Steve Stevens' guitar playing you hear on the instrumental "Top Gun Anthem" from the 1986 film Top Gun).
If you are wondering if Billy Idol's Las Vegas residence is worth attending, the answer is YES. Here we have a man who rocks with a ferocity even those considerably younger than him cannot rival. The always impressive Steve Stevens is a major standout, and helped this night to remain one of the best in Vegas rock and roll of 2016. Absolute highest recommendations all around.
PHOTO CREDIT: Photos by Ski Bassham for Zrock'R Magazine- ©ZRock'R Entertainment, LLC- ALL RIGHTS RESERVED