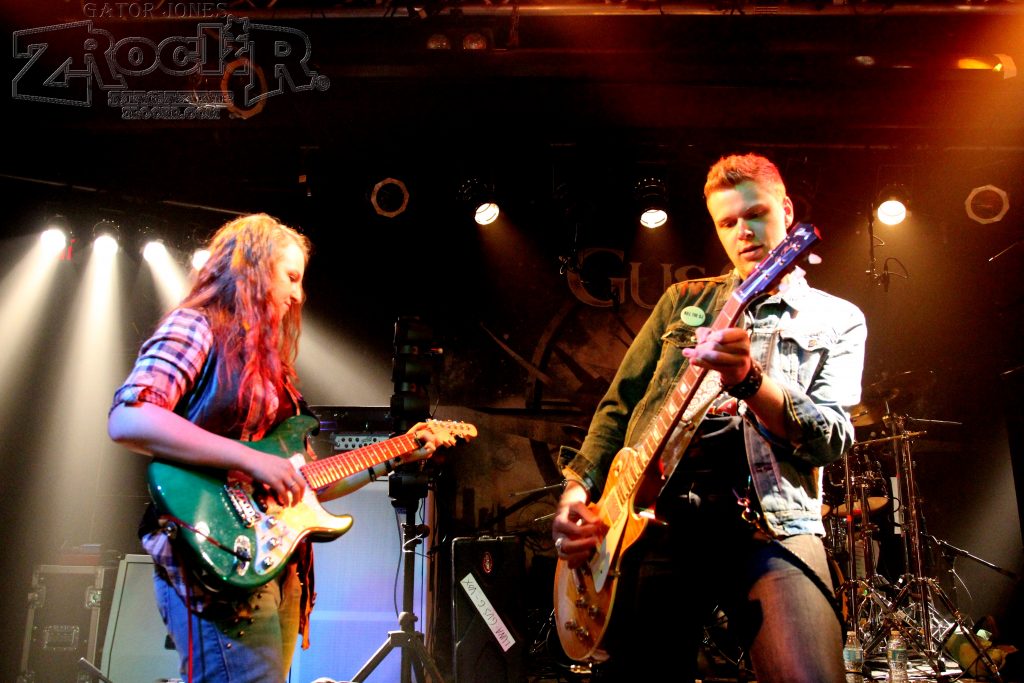 On Wednesday, September 14, 2016, Count's Vamp'd was rocked by two young guitar phenoms – Gus G and Angel Vivaldi. This was a rare Wednesday night at Vamp'd not featuring the John Zito Jam, and seeing as how this was a free show and an opportunity to catch these young but superb guitar greats in their elements, this fan was there!
Jake Johnson, out of Salt Lake City, Utah, started the show. It is always good to get opening/support acts that are different from the headliners and are
able to give the audience a unique experience; these SLC-based rockers did just that. With more of a modern/alternative/indie sound about them, the group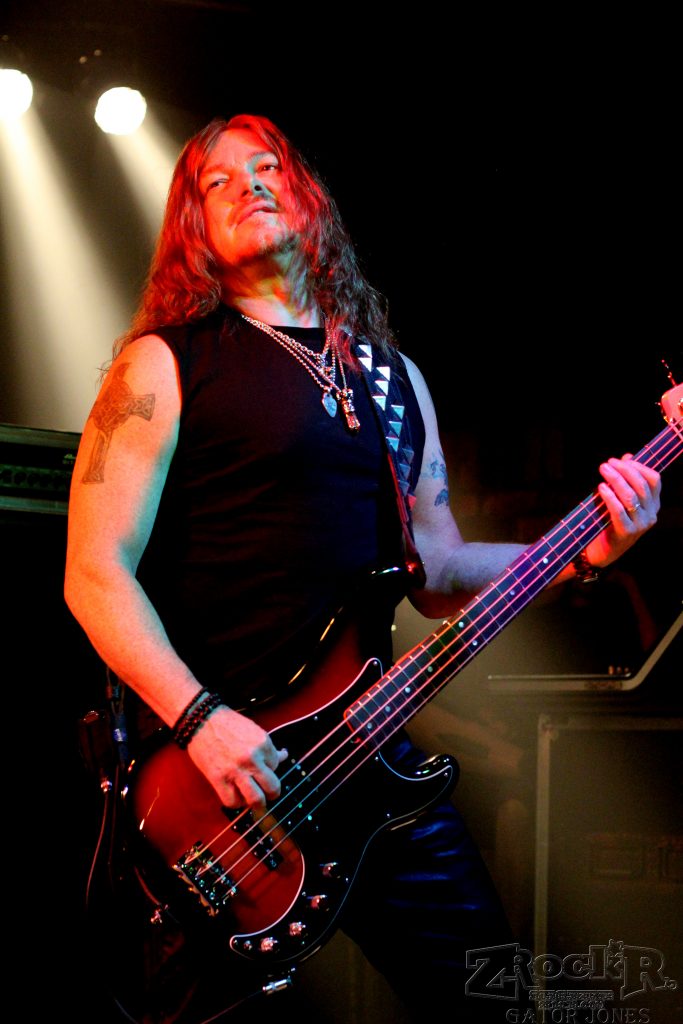 definitely left an impression on listeners with original material, but mixed things up with a few classic rock covers as well. The band also had a surprise guest in the form of Mark Boals, who Vegas audiences know for his role in Raiding the Rock Vault, though his musical tenure also includes gigs with Dio Disciples and Yngwie Malmsteen. This was a pleasant surprise and a fitting introduction to a promising evening of rock and roll. Definitely check these guys out if they come to your town!
The headliner sets began with Angel Vivaldi and company taking the stage. I had not previously been too familiar with Vivaldi's work, but he won me over in no time flat. With a talented band and wild guitar playing that spanned numerous styles, he made for a diverse, killer set that awed audience members from start to finish. His performances were instrumental, which further helped to set them apart from much of what one normally hears in a show such as this.
And then, Vivaldi invited Gus G to take the stage, and the two jammed together. Vivaldi would depart the stage following Gus G taking over the performance, but would return throughout the following set. Gus G's set was a mixture of instrumental work and songs that required a vocalist, but everything on hand rocked the audience members and kept them on their toes.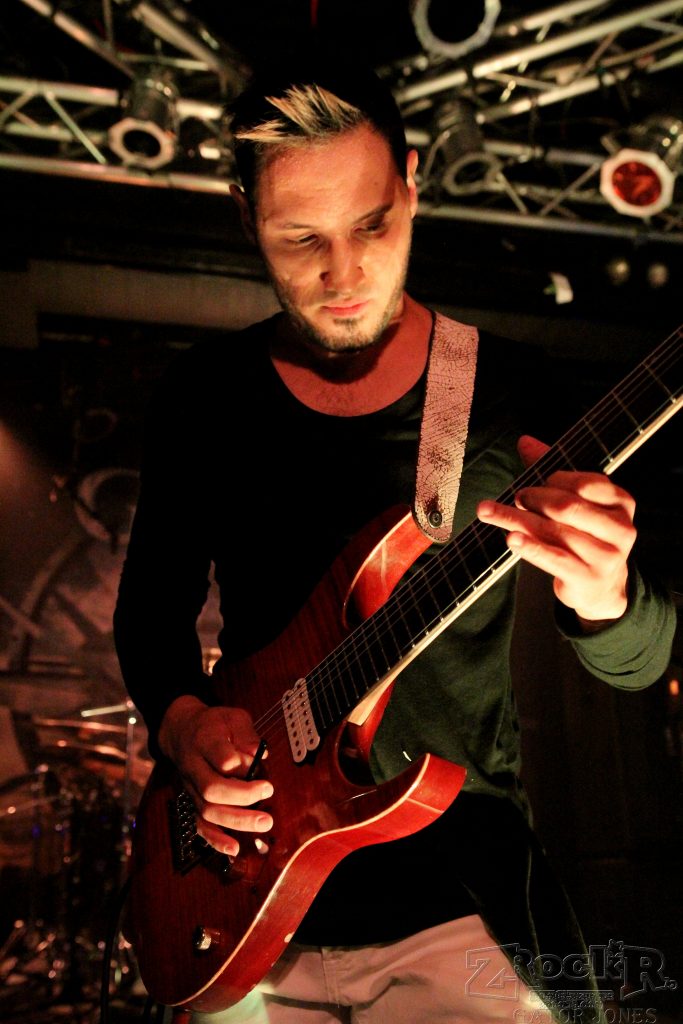 The entire evening rocked from start to finish; we got plenty of material from Gus G's own work, and even a surprise cover of "Crazy Train" to top it all off; he had been Ozzy Osbourne's guitarist for many years in the past, having been Zakk Wylde's replacement. I only had two major problems with the sets in question:
First and foremost, due to what was likely a sound mixing issue, I could not hear the vocalist on the "sung" tracks AT ALL. The guy's voice was basically inaudible. This is a shame, because you could tell the guy was singing his heart out and putting everything into his performance.
The other issue was the lighting. There were five rotating/moving bulbs on either side of the stage, which were nonstop moving and blindingly bright during the performance. As they were being shot right into the audience, I found myself regularly blinded and in pain from this arrangement. Lighting, when done right, can make the atmosphere of a band on stage all the more daunting and impressive. But when it comes at the expense of the crowd's comfort and vision, something needs to be changed. That said, the show DID look impressive from my point of view, when I did not get a beam of light right in my line of vision.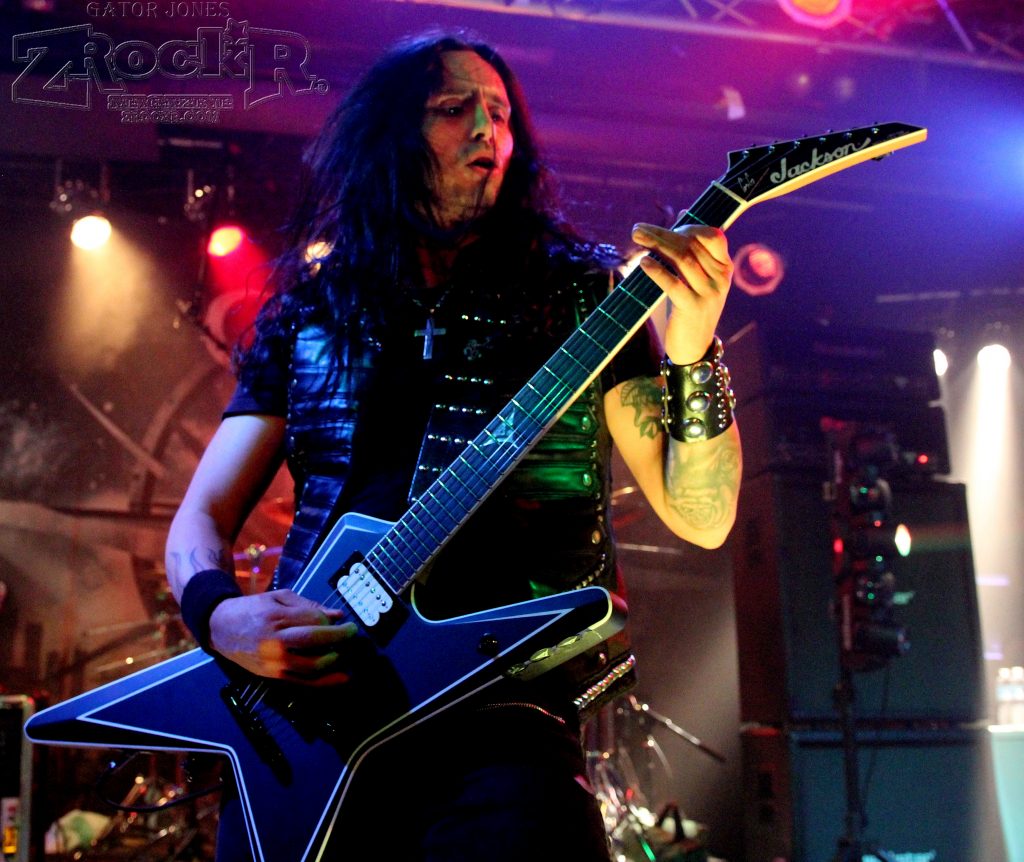 That said, those minor issues did not deter my enjoyment of the evening; this was a fine night of rock and roll in Sin City. If these young guitar gods hit up your city, it is a show you will not want to miss.
PHOTO CREDIT: All photos by Gator Jones for ZRockR Magazine-©ZRockR Entertainment, LLC – ALL RIGHTS RESERVED