Doctor Strange is the fourteenth film of the Marvel Cinematic Universe, directed by Scott Derrickson and featuring a musical score by Michael Giacchino. Benedict Cumberbatch stars as the title character, and the film co-stars Mads Mikkelsen, Rachel McAdams, Benedict Wong, Tilda Swinton, Benjamin Bratt, Michael Stulbarg, Scott Adkins, and Chiwetel Ejiofor. It was released theatrically in the United States on November 4, 2016.
Doctor Stephen Strange had a good life as a leading surgeon, with medical skills and precision surpassed only by his enormous ego. When he is severely injured in a car accident, he learns of a man that found ways of healing the body via the mind in the Eastern World's philosophies. Strange seeks out the knowledge of The Ancient One, an entity that has been alive for centuries. Through these teachings, he discovers ancient secrets and learns of multiple universes and realities. But the disciples of The Ancient One serve a far greater cause; that of keeping the world safe from threats from the other universes and realities. When a former student begins hatching a plan to unleash an even greater threat on the world, the initially skeptical Stephen Strange must ally with his new friends and put his teachings to the test.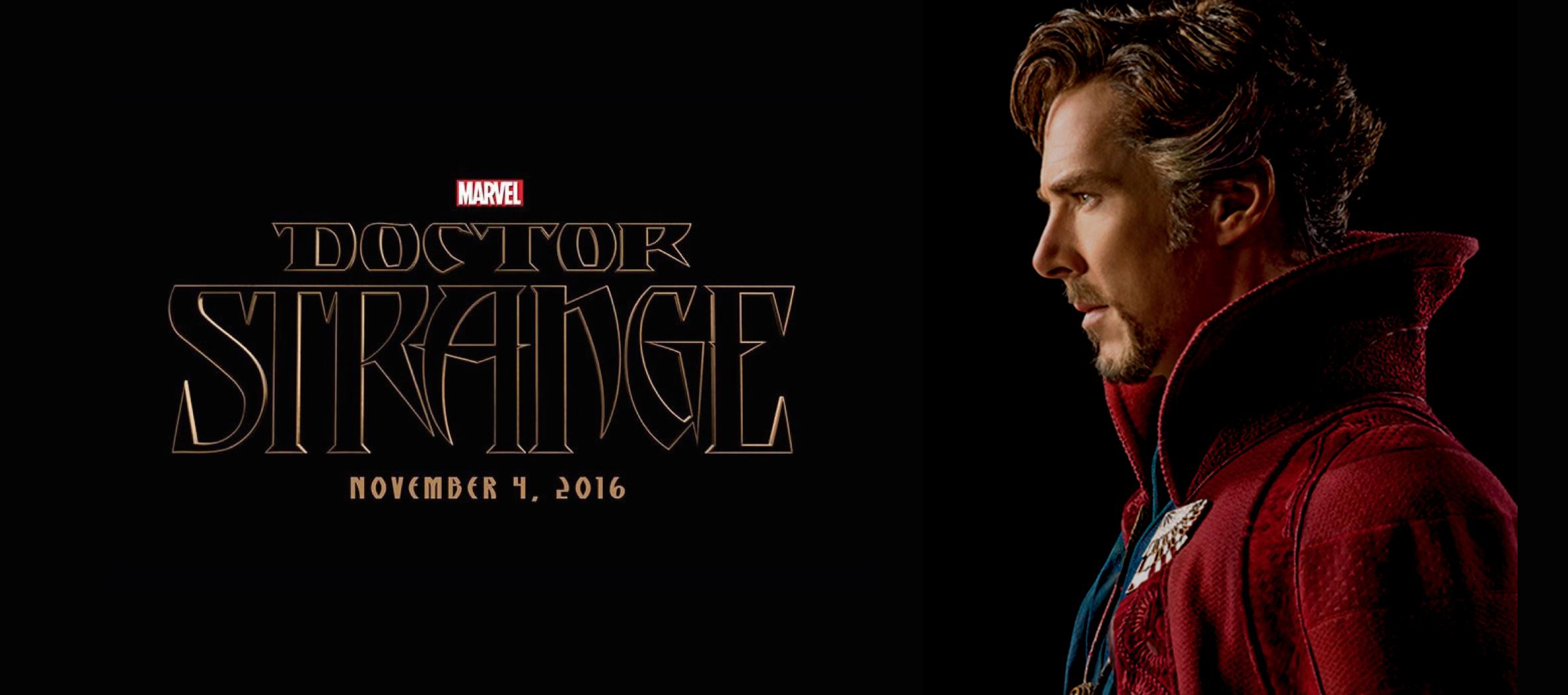 The Marvel Cinematic Universe has given us an astonishing 14 films so far, and the franchise has especially impressed in that it is able to make great films with numerous characters/series/etc. Doctor Strange is not as well known a character as, say, Hulk, Thor, Iron Man, or Captain America. Yet with its unique visuals and new concepts brought to the Cinematic Universe, it is another strong film from the House of Marvel. Fans should not be disappointed.
Not enough good words can be said about Benedict Cumberbatch's performance as the titular character. He expertly brings the Sorcerer Supreme to the Marvel Cinematic Universe, and is great everywhere in this film, from opening scenes as a doctor with an ego that rivals that of even Robert Downey, Jr.'s Tony Stark, to being a broken man after losing the talents that built his life and savings. Through this film we truly see Stephen Strange grow as a person, and Cumberbatch, quickly becoming one of my favorite actors of recent years, is absolutely magnificent in the role. I look forward to seeing him reprise the part in forthcoming movies.
A supporting cast fares just as well, with parts that include Rachel McAdams as the title character's estranged love interest who finds herself thrust back into her man's life that is growing increasingly strange (pardon the bad pun) by the minute. The underrated Mads Mikkelsen does a fine job as the primary antagonist, even if he and his followers do come off as the somewhat formulaic and predictable types several MCU movies have. Other great supporting parts come from Tilda Swinton as The Ancient One, Benedict Wong as (you guessed it!) Wong, the librarian of The Ancient One's facilities, and Chiwetel Ejiofor as another disciple of The Ancient One, a valuable ally who comes to question his role.
Even though a few aspects of the overall plot may feel predictable and paint by numbers (for instance, it reeks or "Origin Story Syndrome" in a few places), the film manage to distance itself from other previous MCU films by introducing concepts like magic, and multiple universes and dimensions. In many ways the film feels like a strange hybrid of Harry Potter and The Matrix, but somehow it works. Do not waste energy trying to keep up with all of the universes, backstories, dimensions, times, past histories, etc. Just kick back and try to enjoy the movie for what it is. You are going to overload your mind if you try to remember and follow every single plot point! Fortunately, a thorough understanding of these elements is not a requirement to like the movie.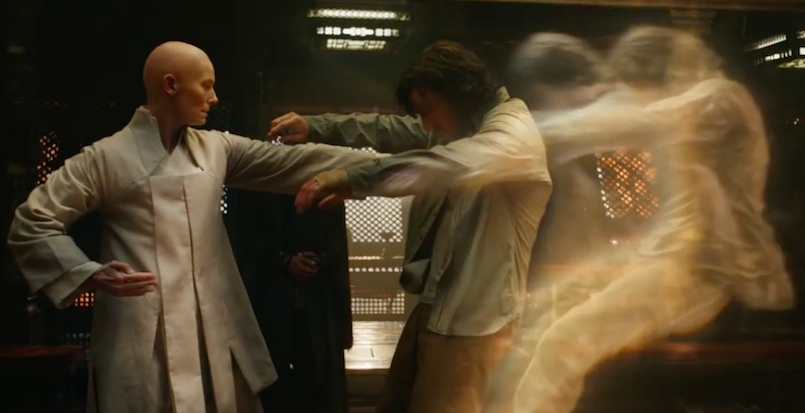 The overall tone of the film helps it to stand out as well. There are certainly elements and plot points that will feel familiar to those that have seen past MCU movies, but this one manages to distance itself with unique environments, largely original and different characters, and even great stretches of the movie that are (gasp!) devoid of a good deal of comic relief. That said, there are still a few laughs to be had, and it does fit in well with the bulk of the MCU. Many moments of the movie manage to feel more emotional than much of what we have seen in Marvel's movies so far, and that is not a bad thing. A few surprises do not hurt things any, and the film DOES feature mid-credits and post-credits scenes, which will give you a few more of those.
The film is playing in 3D; I only saw a traditional 2D exhibition but have been hearing rave reviews about 3D/IMAX versions of the movie, so you may want to spring for one of those showings. There certainly are a few scenes, particularly in the movie's climax, that I believe would benefit from such treatment.
Doctor Strange does not reinvent the wheel when it comes to the Marvel Cinematic Universe, but it does not need to, introducing enough new concepts, characters, and events to keep us as an audience intrigued. Benedict Cumberbatch is amazing as the title character, introducing another fine and talented actor into the MCU, along with some great new plot points and elements that will surely show up in later films. Will we get to see Cumberbatch's Doctor Strange take on Thanos in Avengers: Infinity War? Only time will tell, but in the meantime, Doctor Strange comes highly recommended!
DISCLAIMER: All images in this review are the property of their respective copyright holders, including Disney and Marvel Comics. For promotional use only. All rights reserved.