Lean on Pete is directed by Andrew Haigh, and is based on the Willy Vlautin novel. The film stars Charlie Plummer, Chloe Sevigny, Travis Fimmel, Steve Zahn, and Steve Buscemi.
Charley is a teenage boy living with his divorced father in Portland, the twosome having moved a few times due to dad's work. While jogging around his new town, Charley meets eccentric racehorse owner Del Montgomery, who despite his rude demeanor, develops something of a bond with Charley, who in turn becomes fascinated by his horses. But when multiple tragedies strike, Charley sets out on a cross-country journey, in search of his estranged aunt.
Lean on Pete scores major points for helping to establish Charlie Plummer as a promising, up-and-coming actor following his previous role in All the Money in the World, in a character piece driven by many themes, including self-discovery, and features great supporting roles from a cast that includes the likes of Steve Buscemi. The first half of the film is solid and establishes some great relationships with true chemistry in its cast, but the second half feels more episodic and forgettable, swapping a seasoned cast of great actors for interchangeable faces who exit the film as quickly as they enter it. An overlong run time doesn't help things, either.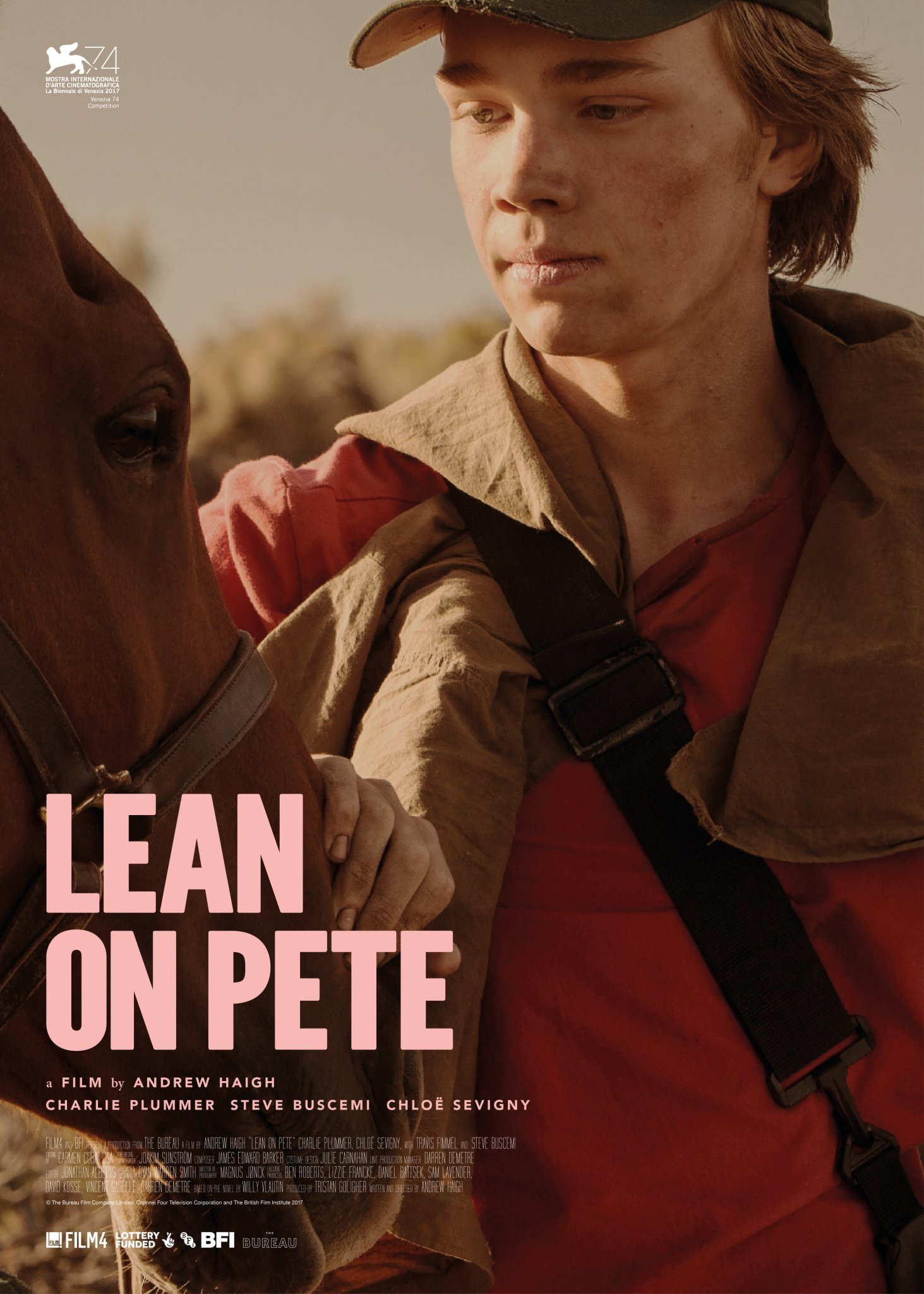 As far as the film's positives go, Charlie Plummer definitely deserves praise for his portrayal of Charley. His character is a vulnerable, confused teenager in today's world, with his father initially his only friend, and the relationship between the two of them being a definite highlight (and don't worry; it's not yet another story about abuse in that regard!) Steve Buscemi steals the show once he's introduced as a fast-talking racehorse owner who sees his horses as a product rather than a living thing, and seeing him and Charley clash on this makes for some interesting moments. Criminally underused in the film is the horse rider played by Chloe Sevigny, who manages to get her share of good moments too. The first half of Lean on Pete is fantastic.
Unfortunately, in the second half, it becomes a "road movie" of sorts, and gets less interesting. The cast from the first half of the movie is thrown to the wind and never reappears, and while there are some interesting interactions and some good moments, not to mention a handful of heart-wrenching moments, the second half of the movie simply goes on too long for its own good, with more one-dimensional encounters and no real development for anyone else, despite some hints to the contrary. Even the movie's conclusion feels too convenient and rushed, despite the overlong runtime.
Lean on Pete is a solid star vehicle for the up-and-coming Charlie Plummer, with some great drama and supporting parts in its first half. It's just a shame the second half feels overlong and underdeveloped by comparison. Worth seeing for Plummer's performance and its first half if nothing else.
Rating: Two-and-a-half out of four stars.
DISCLAIMER: All images in this review are the property of the respective copyright holders, including A24, The Bureau, Film4 Productions, British Film Council, and Curzon Artificial Eye. For promotional purposes only. All rights reserved.