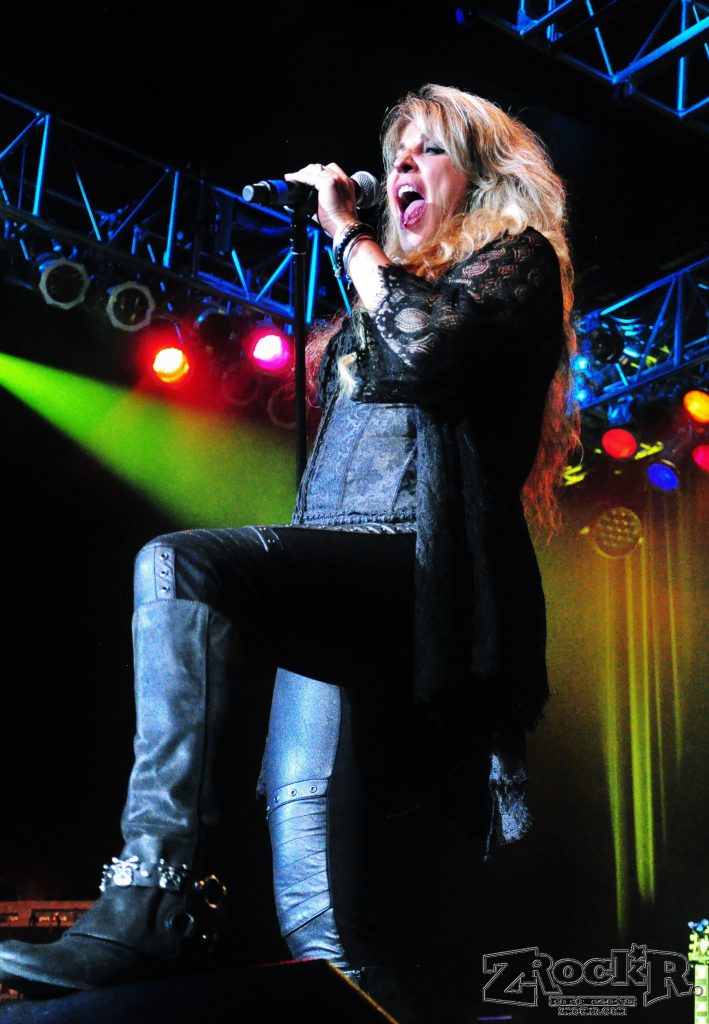 Vixen and Lita Ford played the Cannery Hotel and Casino on Saturday, August 25, 2018.
It was a night of women who kick ass on the rock and roll stage at the Cannery on August 25, with the arrival of Vixen and Lita Ford! It was a show many rock and roll enthusiasts in the Vegas Valley eagerly awaited, drawing in a pretty good-sized crowd despite many other high-profile gigs going on in Sin City on the same evening (not the least of which being a Rob Zombie/Marilyn Manson gig). Those who opted to attend this set instead of one of the many others going on the same night were no doubt impressed with what they saw unfold on stage.
Vixen was moderately popular in the late 80s and early 90s with hits like "Edge of a Broken Heart," "Rev It Up," and "Cryin'." The current incarnation of the group (all female aside from their touring keyboardist) features classic members Share Ross on bass, Roxy Petrucci on drums, and Janet Gardner on guitar and vocals, who are joined by new guitarist Britt Lightning, brought in as the replacement for the late, great Jan Kuehnemund, who passed away in 2013.
Right from the get-go, it was clear the Vixen girls, even three decades after releasing their debut, were still on top of things. The opening rendition of "Rev It Up" was a killer, beautifully setting the tone for the group's set. Other classic hits followed, as well as plenty of deep tracks and other surprises. A major highlight of the set was a surprise cover of Deep Purple's classic 1984 anthem, "Perfect Strangers."
The group still has excellent chemistry and on-stage charisma, something I can't say for every band from this era. Janet Gardner, despite her recent brain surgery, still performs excellently to the point that you can't even tell she'd had anything done. The rest of the band sounds as good as ever, and new guitarist Lightning fits in perfectly with the rest of the girls. Another surprise during the set involved the group calling up some special non-musician VIP guests, one of whom proposed to his girlfriend on stage! There weren't any dull moments in this set from the mighty Vixen, so here's hoping we get new music from them soon! The girls were even good enough to do a signing/meet and greet following their set.
Lita Ford has long been one of the leading ladies of rock and roll, being a member of The Runaways back in the 1970s alongside Joan Jett, and a formidable solo artist starting in the mid 80s, with plenty of hits to her name.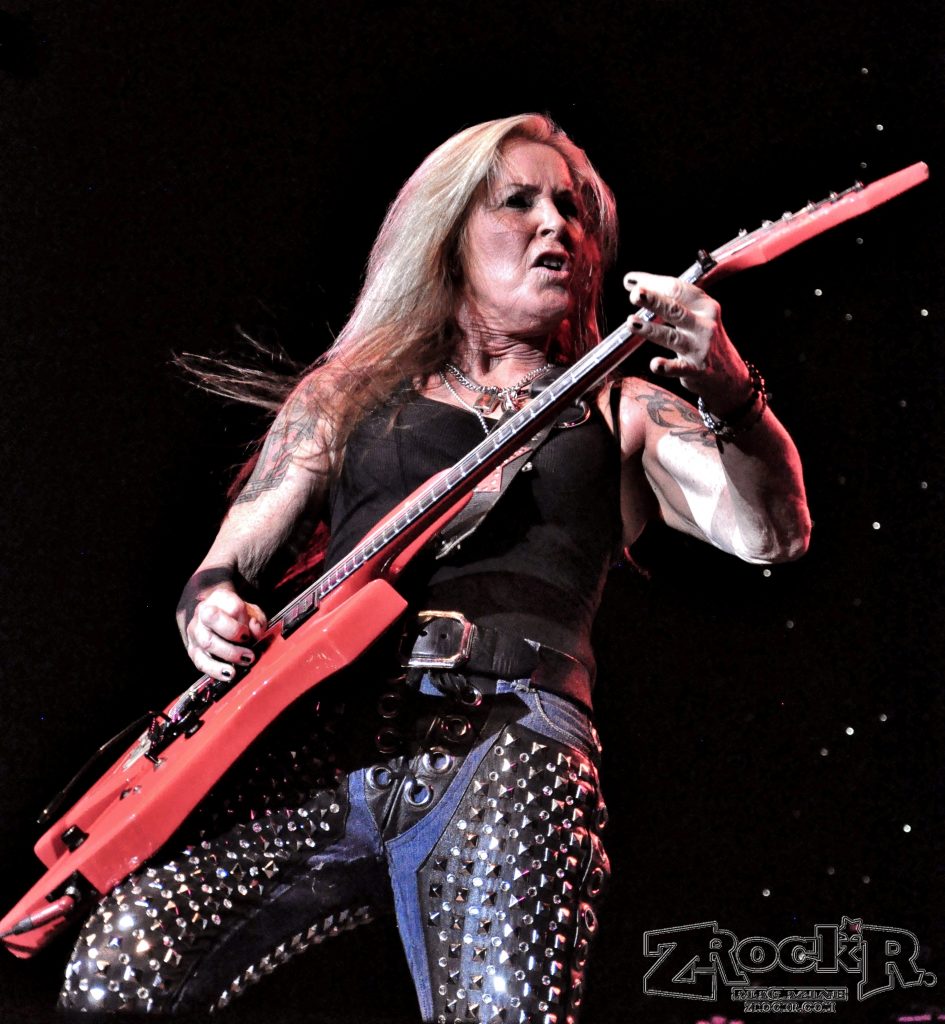 In recent years she's released new studio and live material, as well as an autobiography. Lita's one of the hardest working and busiest women in the industry, and it's good to see her schedule included a trip to rock Las Vegas!
For the past several years, Lita has had a strong backing band, which includes the likes of drummer Bobby Rock (Vinnie Vincent Invasion, Nelson, Hardline) and keyboardist Michael T. Ross, himself a Vegas resident and regular performer in Raiding the Rock Vault. While she's gone through many musicians over the years, there's no denying Ford always surrounds herself with some of the best players in the business. It certainly was true this evening.
Lita didn't waste any time getting down to business, rocking audiences with a combination of new and old songs alike, from classic 80s hits like "Back to the Cave" and newer fare like "Living Like a Runaway." We even got a few surprises, including a cover of Elton John's "The Bitch is Back," and deep gems like "Can't Catch Me," which was co-written by Motorhead frontman Lemmy. Unlike many of her contemporaries, Lita still kicks ass on the live stage, even if she doesn't still sound exactly like she did 30 years ago (but who does?)
We got two kick-ass sets of rock and roll at the Cannery on this night, and if you weren't there you missed out! Here's hoping we get some new music from Vixen and Lita Ford in the near future.
PHOTO CREDIT: All photos by Brian Lucey for ZRockR Magazine – ©ZRockR Entertainment, LLC – ALL RIGHTS RESERVED