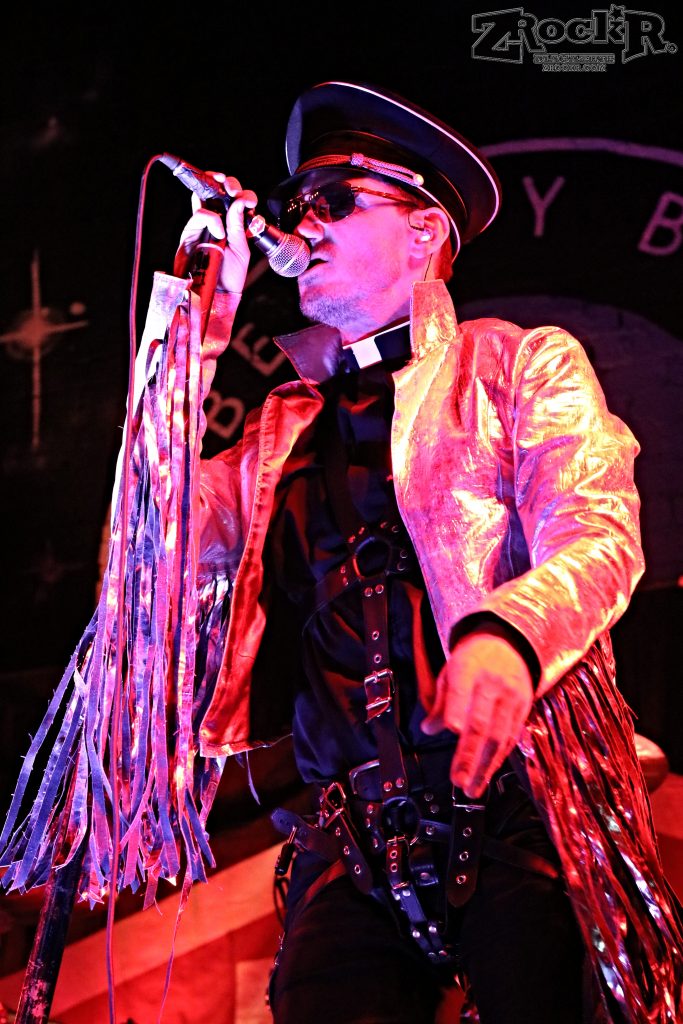 You cannot be a fan of Industrial music and not have heard Raymond Watts aka PIG, aka Nainz (Nains) Watts, aka "The Lord of Lard, the Mighty Swine" at some point.
Even if you only know him as PIG, his work with such artists as Einstürzende Neubauten, Mona Mur, Schwein, Foetus, Psychic TV, Schaft, Chemlab, Prong, Tweaker and most notably, those "Ultra Heavy Beat" masters themselves, KMFDM is equally amazing.
PIG has recently been crisscrossing the States on the Hell To Pay In The USA Tour which FINALLY made a stop (after a lot of whining by a good many fans, fully admit myself included…) here in Las Vegas and what an absolute treat it was seeing the legendary PIG back on stage in all his glory!  The last time I had seen Raymond perform live was at The House of Blues with KMFDM on the Sturm and Drang tour some 15 years ago,  so I was truly looking forward to seeing his solo show.  I, along with those in the audience that evening, was NOT disappointed either!
While the crowd was on the smaller side, they knew every word to every song. It was a mixed crowd of older and younger PIG fans who were in awe of the performance taking place before him.
Watts performed with a band consisting of a guitarist and drummer, who both held their own on stage and had as much personality as Watts himself. The synth and keyboards were tracked, but you really didn't have time to notice. All eyes were on Watts, who was clad in leather pants, a studded cod piece, and silver fringed jacket, which swayed as he moved. Under the jacket, a priest's collar. Honestly, would you expect any less?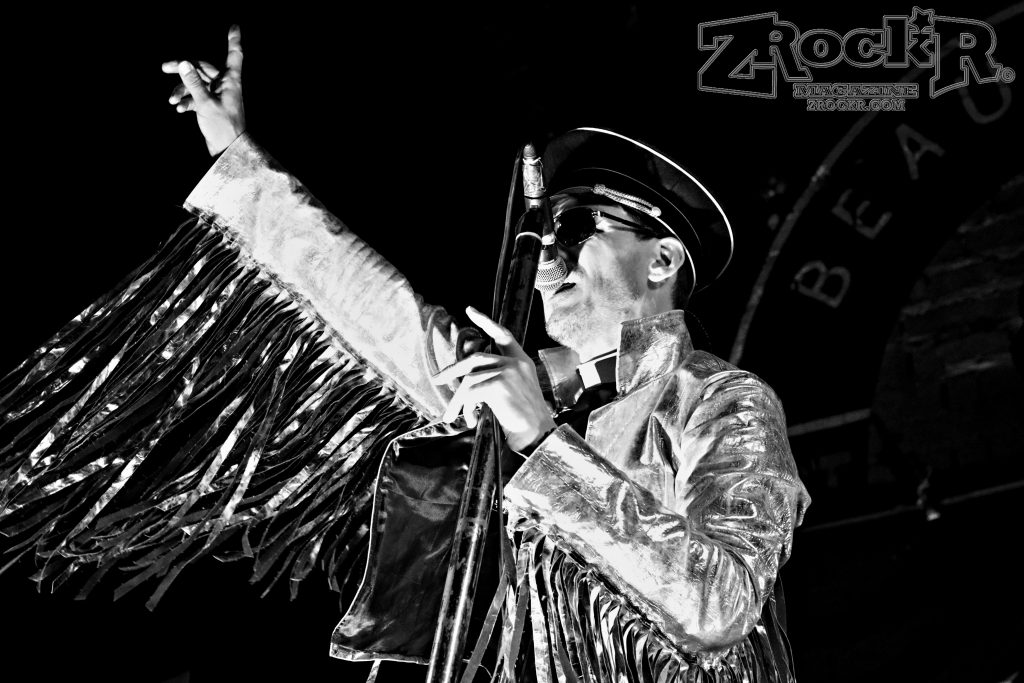 The set seemed to go by extremely quickly, but time flies when you are having fun. Watts and his band performed 13 songs in all, including KMFDM's "Juke Joint Jezebel" and KMFDM vs. PIG's "Secret Skin", which was a definite joy for the crowd ( I fully admit tho I wish he would have done Black Ball from WW III! ) .
We hope that we will get another chance to see PIG again soon, because 15 years is too damn long.  What do ya say Raymond?  We can sleaze it twice next year out here in Sin City!
PHOTO CREDIT: All photos ©Stephy Hayward – ZRockR Magazine