Dio Rising played 172 inside the Rio Hotel Casino on Friday, March 22, 2019, with support act Dirty Pairadice.
There's no denying the musicianship of Ronnie James Dio, across the various acts he was a part of. With Rainbow, Black Sabbath, and his own band, Dio, he released countless anthems which remain revered as classic hard rock and heavy metal classics. When he passed away in 2010, it was a crippling blow to the rock and roll world. Many groups do their part to keep his legacy alive, including Dio Rising, a locally-based tribute to the various phases of Ronnie James Dio's career (this group was previously known as Last in Line, but changed the name when an unrelated group comprised mostly of former Dio band members began using the same moniker).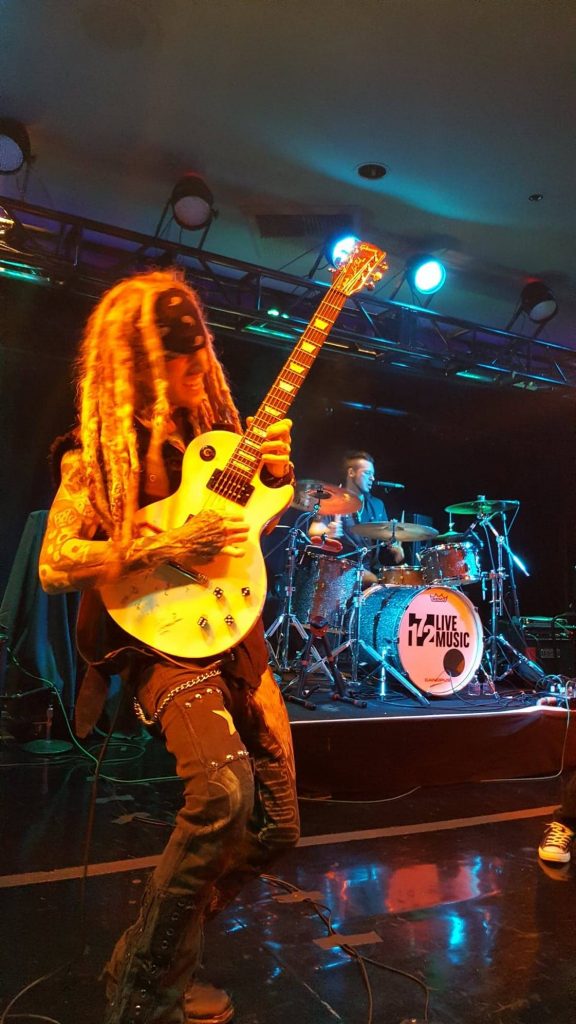 Starting off the evening was local rockers Dirty Pairadice. These guys were around several years ago on the scene, wowing audiences across Sin City with their high-energy shows and intense rock and roll style. Creative differences from within resulted in the group's demise, but they've returned from the dead to rock Vegas yet again, and this fan couldn't be more thrilled about that.
The group features frontman Dallas Williams (who also fronts modern rock tribute Smashing Alice), guitarist Dylan Dice, bassist Ruzz Roxx, and drummer Donny Dececco. In a town flooded with 80s-style rock tributes, the more aggressive and modern rock of a group like Pairadice is a welcomed addition.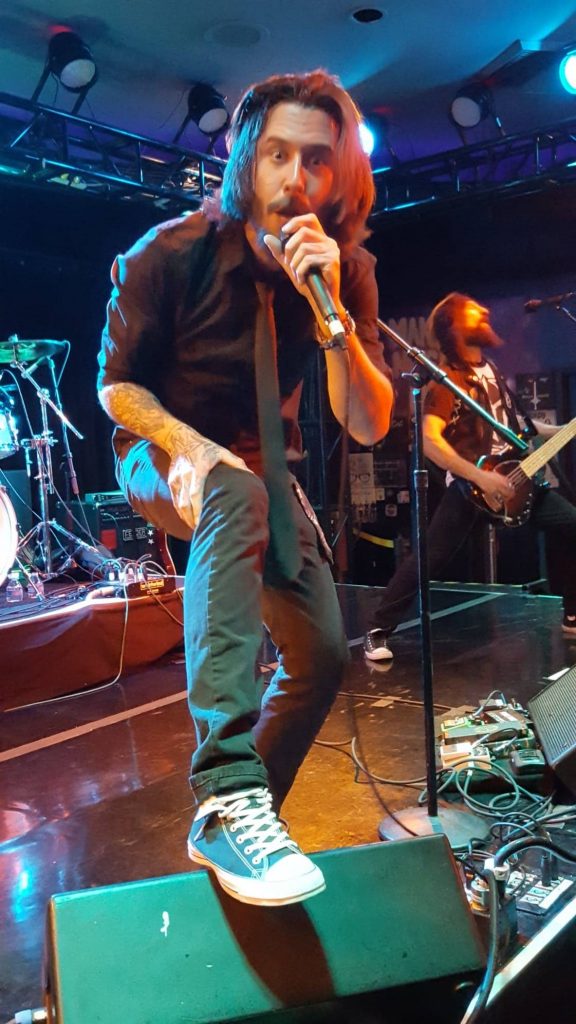 Their assortment of tracks, covering an hour-long set, made for one hell of an evening, with a pleasant surprise coming in the cover of the Bryan Adams classic, "Run to You," and a kick-ass guitar solo which Eddie Van Halen would have been proud of. Here's hoping the group is around on the Vegas scene for years to come.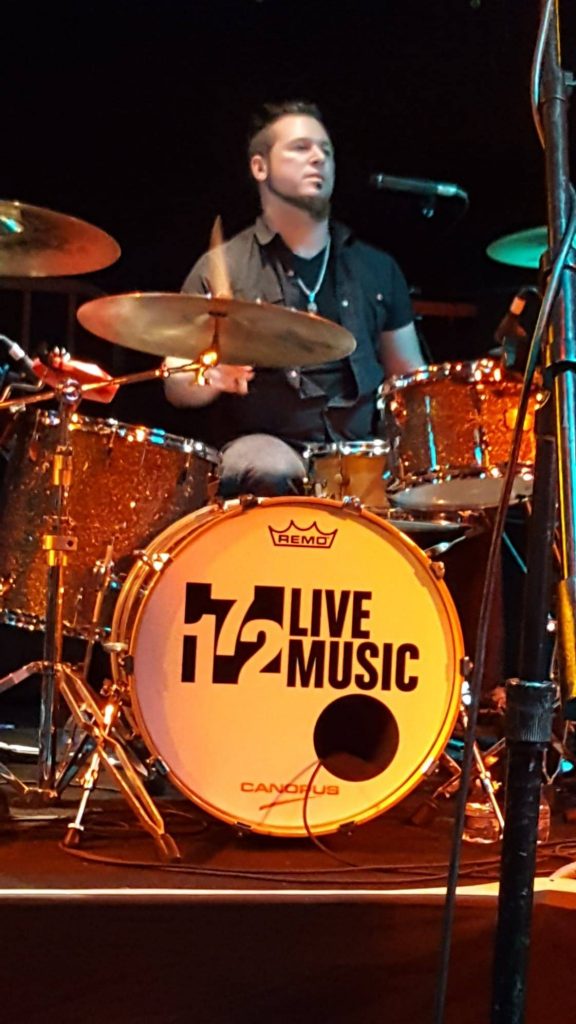 Following a half-hour intermission, Dio Rising took the stage. The four-piece band consists of vocalist David Fisher, guitarist Massimo Provinciali, bassist Ryan Dudder, and drummer Jeremy Meronuck, though the band does not feature a keyboard player.
With a 40+ year setlist stretching back to 1975's Rainbow debut, there's no shortage of material to choose from, spanning the careers of Dio's stints in Rainbow and Black Sabbath, as well as the band Dio. Would Dio Rising give their audience all the classic hits? Deep cuts? Something in between?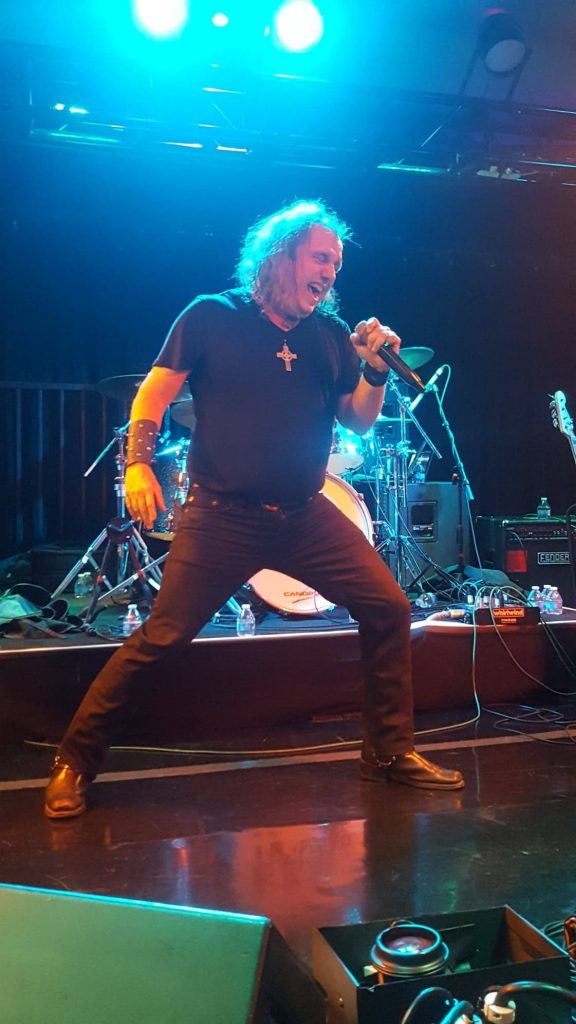 While certain fans are bound to nitpick this setlist, I found it to be a solid representation of Ronnie James Dio's career. We got the usual expected fare like "Man on the Silver Mountain," "Long Live Rock and Roll," "Heaven and Hell," "Neon Knights," "Mob Rules," "Rainbow in the Dark," "Holy Diver," and "Last in Line," but their setlist actually opened up to a pleasantly surprising amount of underrated tunes from the back catalogue, including "I" and "Computer God" from the 1992 Black Sabbath Dehumanizer reunion album, "Tarot Woman" and "Kill the King" from the Rainbow days, and even the title cut from 2002's Killing the Dragon album. Yes, there are a few other deep cuts I would like to have seen thrown in (how about the non-album classic "Time to Burn?"), but at large, this setlist satisfied and then some. The audience clearly was not disappointed.
The band members themselves are all competent and satisfactory at performing the material. Frontman David Fisher is never going to be mistaken for Ronnie James Dio by any means, but he sings this material with the passion it deserves, and has clearly studied footage of Ronnie performing the material; it's good to see their performances aren't just "copycats" of the studio albums. Guitarist Massimo Provinciali surprisingly resembles the short-haired version of Vivian Campbell, and his skills are certainly up to snuff and then some. The rhythm section fares well too, which this material absolutely requires.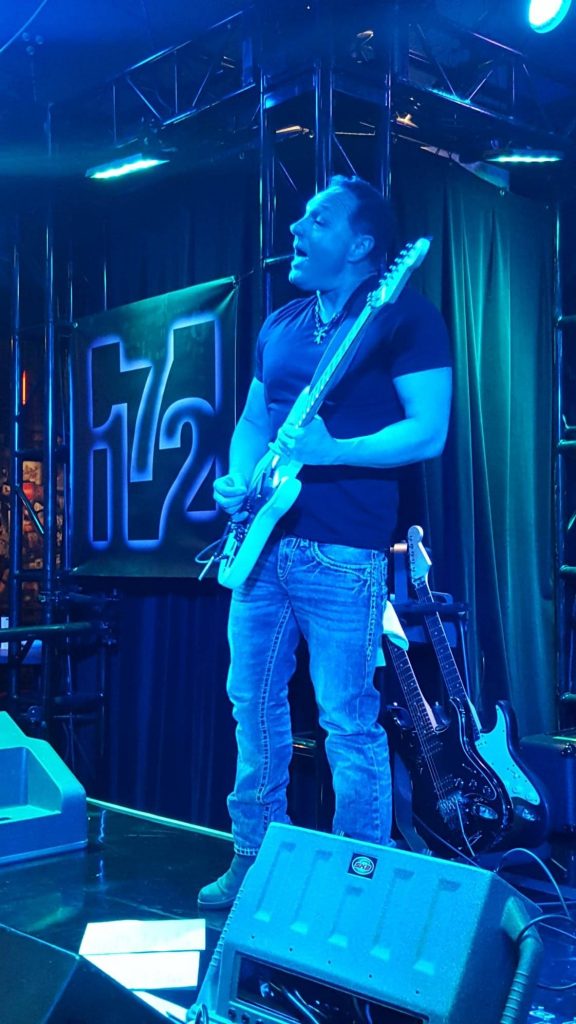 Obviously, due to the small nature of the venue, there isn't much which can be done in the way of theatrics, so if you're expecting to see the band's version of Ronnie fighting a giant animatronic dragon with a light-up sword, you're out of luck. But this is to be expected given the constraints of the club and most smaller stages.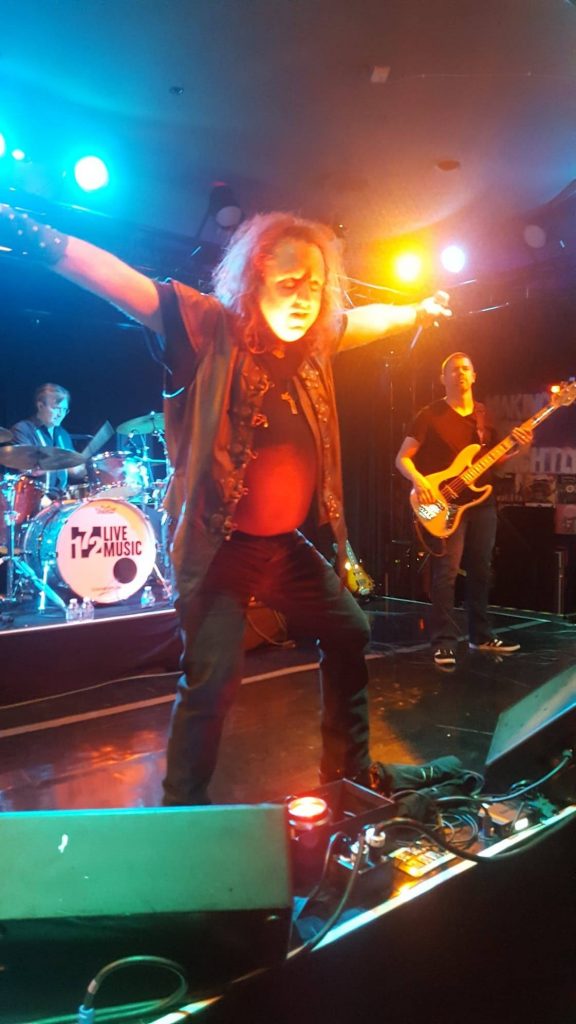 Overall, I enjoyed this show; the musicians were more than suitable for the material, and the setlist balanced the hits and the deep cuts beautifully. The two additions I'd love to see for the band's future shows:
First and foremost, add a keyboard player! So many of the best Dio songs have wild keyboard work which can't be done justice with a recording of that portion of the track. Adding one also greatly increases the numbers of songs which can be performed live. Am I the only one who'd love to hear these guys doing "Gates of Babylon?"
The other addition I'd love to see would be at least some slight theatrics. Go watch footage of Dio's live 1986 tour. Vinny Appice does a drum solo with light-up lightsaber-style drumsticks. A drum solo was lacking from this show, so why not add it, and take it to the next level with props like these? A few minor theatrics would give the show the extra edge it needs.
Overall, this was a kick-ass night of rock which fused the old and new beautifully. Dirty Pairadice and Dio Rising are alive and rocking Sin City stages, so you owe it to yourself to check out both bands.
Photos by David Childers. Used with permission.