If this is what the Melbourne music scene has to offer, than I definitely need to start looking up more bands from there because this EP was fucking incredible. Described as either heavy metal or deathcore (depends on where you look), the band Alpha wolf prepares to release the EP tilted Fault on the 19th of this month. It is comprised of six songs and is their third EP release.
The first song is 'No Name' and right away you can hear the incredible talent of this band's instrumentalists, with Sabien Lynch and Scottie Simpson on the guitars, John Arnold on the Bass Guitar, and Mitch Fogarty on the drums. Let's not forget vocalist Lochie Keogh either, who is also fucking incredible. It's an amazing song to start off the EP with because I was hooked from the first thirty seconds and nodding my head along to the distorted beat.
Next one up is 'Spirit Breaker', my second favorite. The guitar work in this song, both regular and bass, is fucking insane. The drums are fucking insane. The vocals are insane. In conclusion, this song is insane and it leads right up to 'Russian Roulette' with its fantastic lyrics and similarly fucking insane instrumental work which then goes in the calmer, but not out-of-place, 45 second interlude 'Fault', which manages to be quite ominous and fits right into the tone of the EP.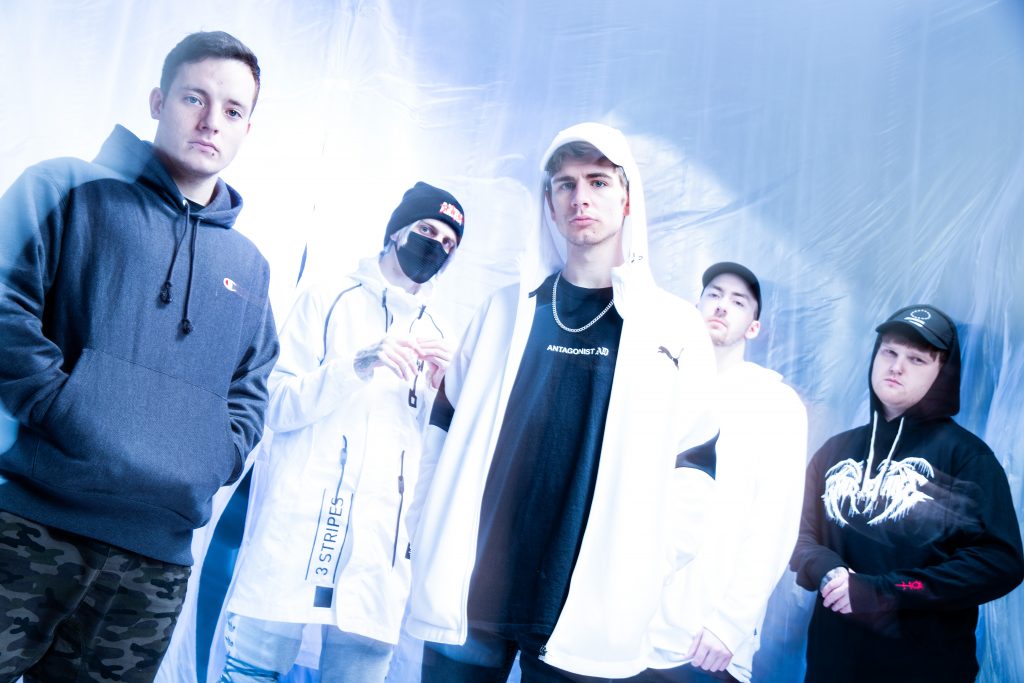 After 'Fault' we get thrown right into 'Sub-Zero', where the guitars and bass guitar definitely take the spotlight with their parts in this song and the vocalist's talent really shines through. For the last thirty or so seconds of the EP we have a dissonant instrumental that fits right in to the start of the last song of the EP, and one that I have listened to at least five times now in the last hour, 'The Lonely Bones'.
I don't even know how to put this song into words, other than put heavy emphasis into how incredible the chorus is and everything is 'harmonious' in how all the instruments fit together. My personal favorite of the EP, if that wasn't obvious enough.
As stated before, the EP is due to release on April 19th. That's next week! Be sure to check it out!
Find Alpha Wolf on Social Media:

Facebook: www.facebook.com/alphawolfcvlt
Twitter: twitter.com/alphawolfcvlt
Instagram: www.instagram.com/alphawolfcvult
PHOTO CREDIT: All photos and album art ©Alpha Wolf – SharpTone Records-Original Artist & Photographer