Pokemon Detective Pikachu (hereafter simply referred to as "Detective Pikachu" is directed by Rob Letterman. The film stars Ryan Reynolds, Justice Smith, Kathryn Newton, Suki Waterhouse, Omar Chaparro, Chris Geere, Ken Watanabe, and Bill Nighy.
In the world of Pokemon, Tim Goodman works in the insurance industry, opting not to have anything to do with the creatures. When he's called to the city where his father lives upon hearing he has disappeared under mysterious circumstances, he teams up with his father's former Pokemon partner to investigate, crossing paths with wealthy entrepreneurs with ulterior motives and a girl who wants to become a reporter but is relegated to lesser roles. Will Tim and Pikachu solve the mystery?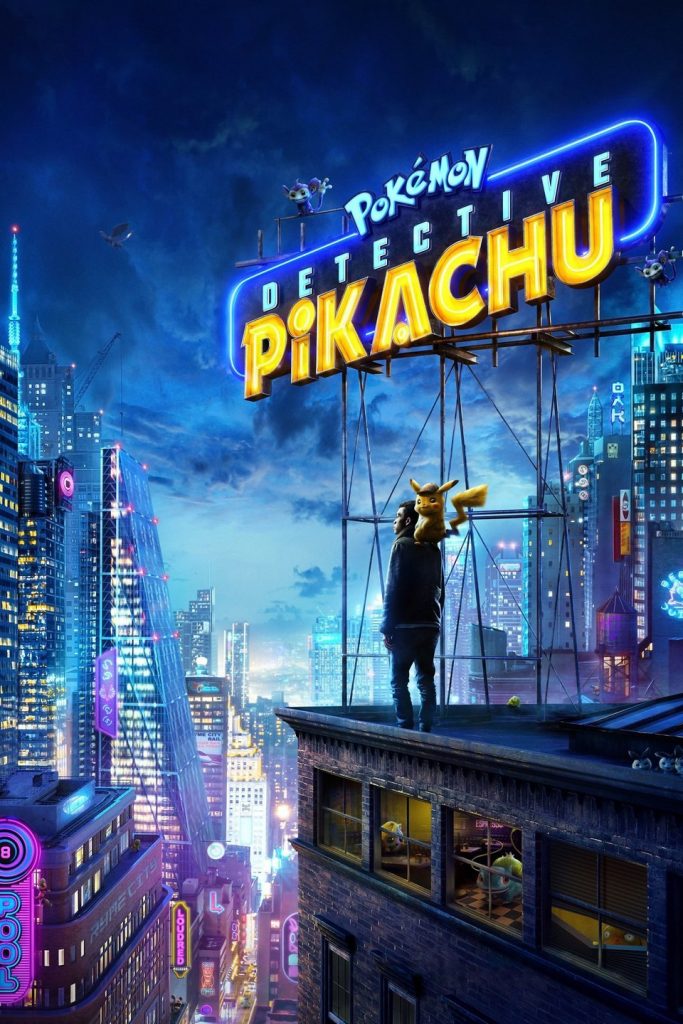 I can't say this is a movie I rushed into with the highest of expectations. Movies based on video games are usually not the best, and the fact the film wasn't screened for critics (at least not in the Vegas Valley) wasn't a good sign (so yes, I had to pay out of pocket for this one). Despite this, there was some positive pre-release press. With Pokemon in a live action movie, an actor known primarily for R-rated comedies voicing the titular character, and an outlandish plot and premise, Detective Pikachu should've been terrible. And yet, the movie ends up being surprisingly good! There are heartwarming and comedic moments, and plenty of action like you'd expect from a Pokemon production. The third act goes off the rails, but everything prior to that is worth the price of admission.
The casting fares quite well. Justice Smith portrays Tim, our young protagonist, thrown into a world he doesn't quite understand, and facing his own inner demons. The chemistry he has with the title character works wonderfully; this movie would've bombed if it didn't. Reynolds is always on deck with one of his signature one-liners and his ridiculous approach to detective work. I had my doubts as to whether Reynolds could carry a PG-rated movie given he's best known for the take-no-prisoners approach of the R-rated Deadpool films, but he impresses here despite any misgivings you may have. The film manages to be quite funny, and yet the two main characters have a surprising amount of depth. It's far more entertaining than you'd expect.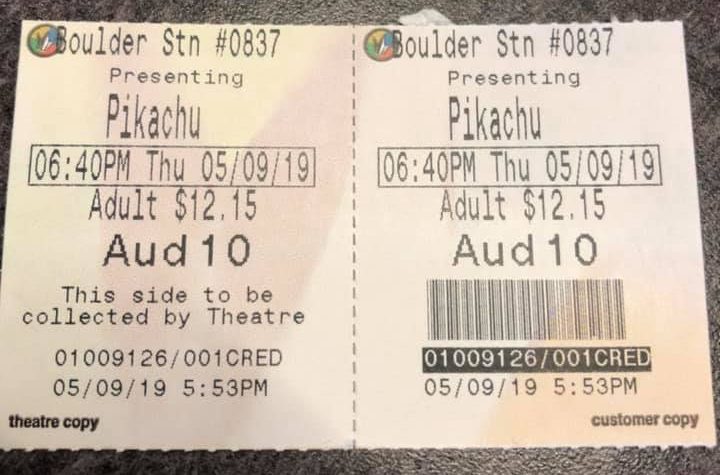 ABOVE: Ticket stub, as the film was not screened for critics in the Vegas Valley.
CGI Pokemon in a live-action movie? Personally, I thought this alone sounded like a recipe for disaster. Surprisingly, the world works. Humans and Pokemon work and live alongside each other seamlessly in a city where the two don't engage in battles, but rather live in harmony. Fortunately, the movie doesn't descend into the obligatory Pokemon world tropes and cliches, and it's a delight to watch and listen to. Quite honestly, I'd now love to see a more conventional "Pokemon journey" storyline in live action after seeing how this movie turned out.
One of the best things about the production is you don't need to be a die-hard Pokemon fan to enjoy it. I played the games religiously in my teens, but have moved away from the franchise in recent years, opting not to do the whole Pokemon Go thing everyone else seems to be into, including virtually everyone at my day job. While some basic and general knowledge of the franchise will give you the maximum enjoyment and understanding, the premise doesn't require genius knowledge to embrace. Anyone who gives the movie a few minutes will find themselves happily swept away in the world the film depicts.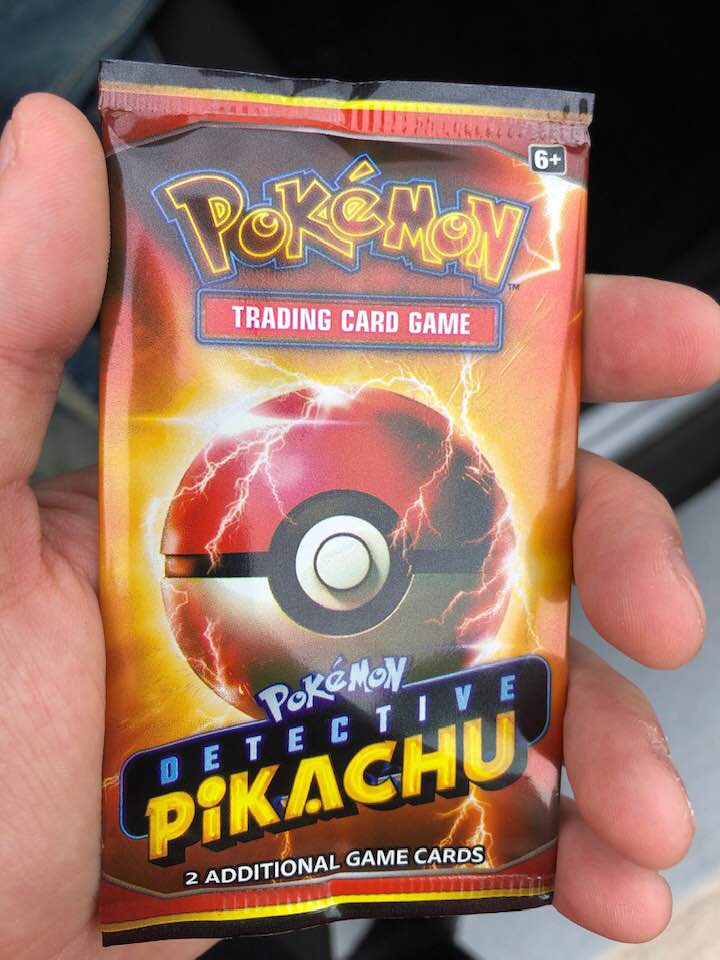 ABOVE: Theaters are giving out a pack of two promotional trading cards while supplies last.
That said, as much as I love the film, things fall apart in the third act. The movie works best when it has a low-key and subtle approach, more focused on the verbal banter between Tim and Pikachu, but the filmmakers just couldn't resist throwing in a "big final battle" finale packed with far too many plot points and action scenes. The whole "this guy's not evil, that guy's really evil!" thing has been overdone in cinema, and sadly Detective Pikachu goes down the same path. The journalist character, Lucy, also never really gets adequate enough time to do anything or bond with the audience. Perhaps we'll see her in a sequel or a spin-off?
Detective Pikachu isn't perfect, but the movie is far better than most movies based on video games thanks to Reynolds' signature humor (which still manages to work in a PG family/kids movie) and a great chemistry between the two leads. It's worth seeing.
Rating: Three stars out of four.
DISCLAIMER: All images in this review are the property of their respective copyright holders, including Warner Bros., Legendary Pictures, Toho, The Pokemon Company, and Nintendo. All rights reserved. For promotional use only.