When you think of Las Vegas, you probably don't think much about our punk scene. You probably don't even know that we have a pretty rad one. Gob Patrol is setting out to change that.
The foursome have recently taken over the Vegas clubs that thrive on the style, and they've recently descended on the Los Angeles scene as well.
Gob Patrol just released their video for "Sin City". Shot by videographer Jim Stone in one of Vegas' version of CBGB, The Double Down, the video embodies this band and the scene.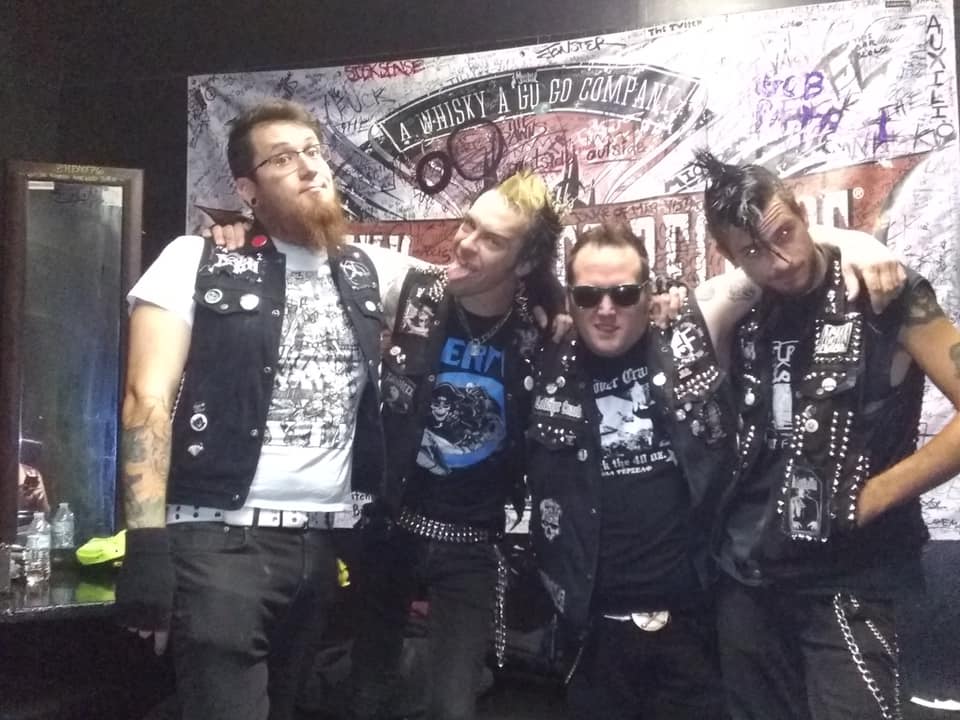 About the Song.
The song is less than two minutes. It definitely captures that classic Ramones-esque style. The music itself is crunchy in the best way.
Bassist Gogo leads the way with this particular sound. It lines up perfectly with the quickly played chords by guitarist Jay. Add Code Blue's (nice little T.S.O.L. reference) drums, which really add a Ramones feel and it makes the song perfect.
Vocalist Slam, who kind of resembles what the love child of Stiv Bators and Sid Vicious would look like, takes you through a night in the life of Gob Patrol. His vocals are the perfect amount of clean and growly. Jay's harmonies add just enough of a catchiness to really make the hook grab you.
Ultimately, the song itself is one that will definitely get stuck in your head in the best way. "Sin City" is bound to be the new Vegas punk anthem, and if you disagree, then you probably aren't paying attention anyway.
"Sin City" by Gob Patrol.
These guys may not be the band for you; However, between their music, influence, and this fun video, Gob Patrol is quickly solidifying their place in the Vegas music scene.
Listen on Spotify.
You can hear Gob Patrol on Spotify as well! To get more information on the band and events, check out their Facebook.
PHOTO CREDIT: Photo of the band © Original Photographer (Unknown) and the Band. Used for promotional purposes only.