The Photograph is directed by Stella Meghie. The film stars Issa Rae, Lakeith Stanfield, Issa Rae, Courtney B. Vance, and Lil Rel Howery.
Mae Morton works as an assistant curator at a museum in New York City, and is looking into the past of her mother who recently passed away, and who at one point resided in Louisiana. She crosses path with journalist Michael Block, who's in the midst of an investigation through which the two cross paths. They strike up a friendship and romance, but with their lives in turbulent times and potential big changes on the horizon, can the two make things work?
The Photograph has a solid cast, and it's certainly ambitious in its reach and its two-generation storytelling style. Sadly, the movie can't quite decide what it wants to be, and it runs out of steam with its overload of characters and undeveloped plot points. It also plays things too safe, and is restrained by its PG-13 rating.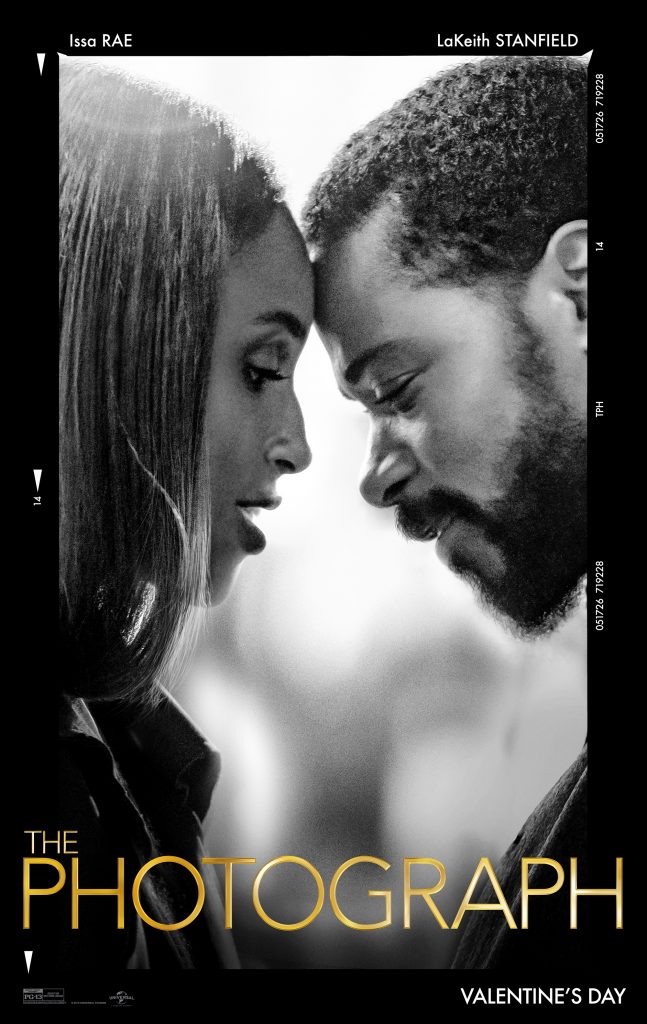 I'll give the movie credit for assembling a solid ensemble cast, including Lakeith Stanfield as the male lead, playing opposite Issa Rae, who becomes his love interest of sorts. The two have a decent chemistry together, and seeing them interact is certainly a highlight. The supporting cast includes the likes of the always-entertaining Lil Rel Howery, and several other names.
I have mixed feelings about the "gimmick" which drives the movie, telling two parallel stories involving a mother and daughter, with the "past" story set primarily in the 1980s. It does help the movie stand apart from other romantic dramas, but this element, perhaps best known for its use in The Godfather Part II, is sometimes clumsy and can't find a balance between the two plots.
The movie also suffers from an identity crisis. It can't seem to decide if it wants to be a straightforward romantic drama, a rom-com, or at times, even a straight-up comedy. It also (like so many movies of recent years) criminally underuses Lil Rel Howery, one of the funniest men in the entertainment industry today, and throws too many subplots and tertiary characters at the viewer. It's simply too much to keep up with, and the movie runs out of steam after a while. It doesn't help that it's not willing to be risky or sensual, and a PG-13 rating holds back what could have been something edgier and more interesting.
The Photograph is not a bad film, but there's not exactly anything creative, daring, or bold enough to make it stand out despite its solid casting, the chemistry of its leads, and its multigenerational story. Still, when it hits home formats, it'll be a decent rental title for the curious.
Rating: Two stars out of four.
DISCLAIMER: All images are the property of their respective holders, including Universal, Perfect World, and Will Packer. For promotional use only. All rights reserved.