WEAPONS OF TOMORROW by WARBRINGER was released this week, April 24, 2020 on Napalm Records.
Let me start off by saying that WARBRINGER is by far one of my favorite modern thrash bands. We caught them last year at Backstage Bar & Billiards and they were so fucking good. If you were there and weren't banging your head the whole set, shame on you. These guys have an intense energy that just about any kind of metalhead or metal enthusiast can appreciate.
WARBRINGER IS:
John Kevill – Vocals,
Adam Carroll – Guitar
Carlos Cruz – Drums
Chase Becker – Guitar
Chase Bryant – Bass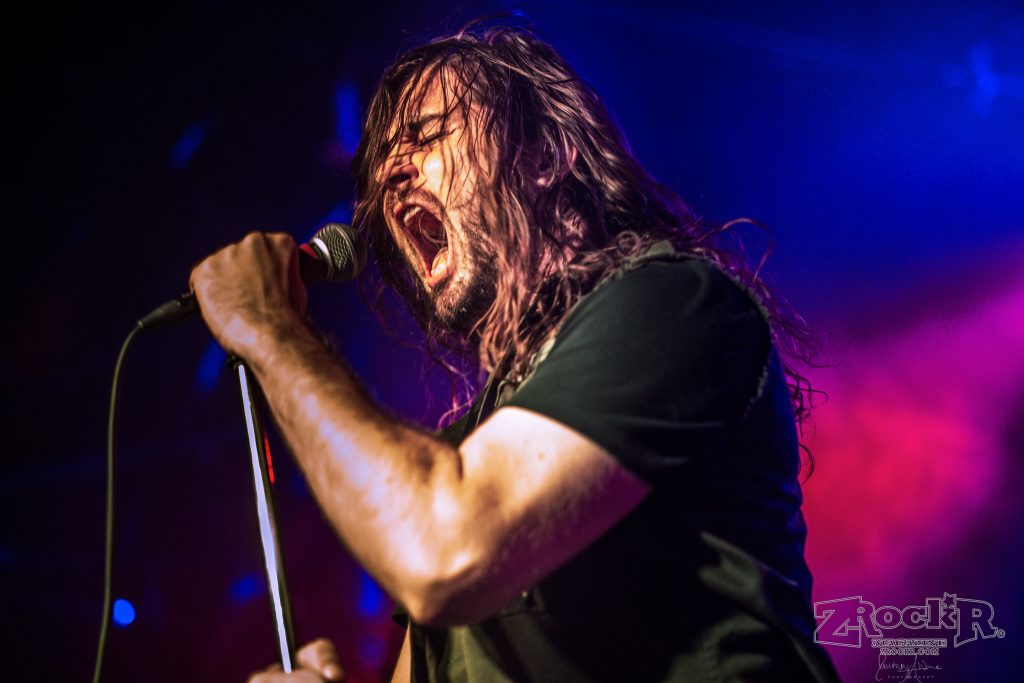 Getting into the record; the first track, 'Firepower Kills' sets you up perfectly for what's to come. The guys are absolutely relentless in their delivery. Between the modernized thrashy riffage going on, and the absolute carnage in the vocals, it's sure to get your energy up. 'The Black Hand Reaches Out' and 'Crushed Beneath the Tracks' both keep up this ultra high energy; and then they slow it down just a bit for 'Defiance of Fate'. The vocals on this 7 plus minute track remind me of some of the black metal that my husband is so keen on, but the foundation is still very much thrash with the rest of the musical elements.

Listen to Power Unsurpassed below!
'Unraveling' brings us right back to the energy of the first two tracks, the vocals are delivered so aggressively that it reminds me of certain elements of hardcore punk. 'Heart of Darkness' reverts back into a blackened thrash style. 'Power Unsurpassed' brings us right back to where we were at the beginning of the record. This track has been a single for about a year now, and it's easy to see why. It gives you enough to be curious about this record, and if you're a fan such as I am, hearing that track will likely make you pick up the record based on it alone.
Energy stays high!
'Outer Reaches' and 'Notre Dame (King of Fools)' continue to keep the pace up. However in 'Notre Dame (King of Fools)' it slows down for a very well placed little melody and then goes straight back into that trademark Warbringer aggression. 'Glorious End' closes out 'Weapons of Tomorrow'; and I have to say it just leaves me wanting more from these guys. It starts off a bit anthem-ish and then just continues to hit you hard.

All around 'Weapons of Tomorrow' is a solid record. It gives you all of the necessary thrash sounds, while dabbling into black metal along with some more blackened thrash feels. Fans of the modern movement of thrash should definitely be checking this out. This record is absolutely for fans of Exodus, Toxic Holocaust, Slayer, Testament and I could go on and on from there. Pretty much, if you're into thrash at all, you should pick up this record!
Listen to 'Weapons of Tomorrow' below!