When you think of bands from Champaign, Illinois you probably think of REO Speedwagon or Hum. Peel away those though and peek through the metal curtain and you'll find Airacobra. The band has been going strong for the past decade, and their new album Midwestern Steel is the pinnacle of their sound.
The Sound.
Kicking off the album is the title track, "Midwestern Steel". Immediately, you're hit in the face with heavy metal influence. Vocalist Dusty Raymer growls lyrics over the intense double pedal drum beats provided by Zakk Burke. Don't let me mentioning growls deter you though. If cookie monster vocals aren't your thing, you're in luck. The lyrics are completely audible.
Following it up comes "Nailed to the Thieves Cross", which has an instrumental feel of Nitro's "Freight Train" without the awful Jim Gillette style vocal, and instead harbors a King Diamond-esque vocal line of highs and lows, like a conversation. Floating underneath Raymer's vocals is a thunderous and beat-your-face-in bass provided by Nick Tuggle which help carry guitarist TJ Walsh's melodic guitar lines.
My personal favorite off the album would probably be the fifth track on Midwestern Steel, "Master of the Blade". The overall sound is reminiscent of the glam metal movement we all came to know and love in the 1980s. Imagine if you took Steve Clark of Def Leppard's guitar tone, added in Tommy Lee of Motley Crue's drum sound on Shout at the Devil (which is arguably one of the best drum sounds of the decade), Rudy Sarzo of Quiet Riot/Whitesnake's booming bass, and the teasing growling lows of WASP's Blackie Lawless with the bluesiness of Cinderella's Tom Keifer's highs. I know, it's a lot to unpack, but trust me on this one.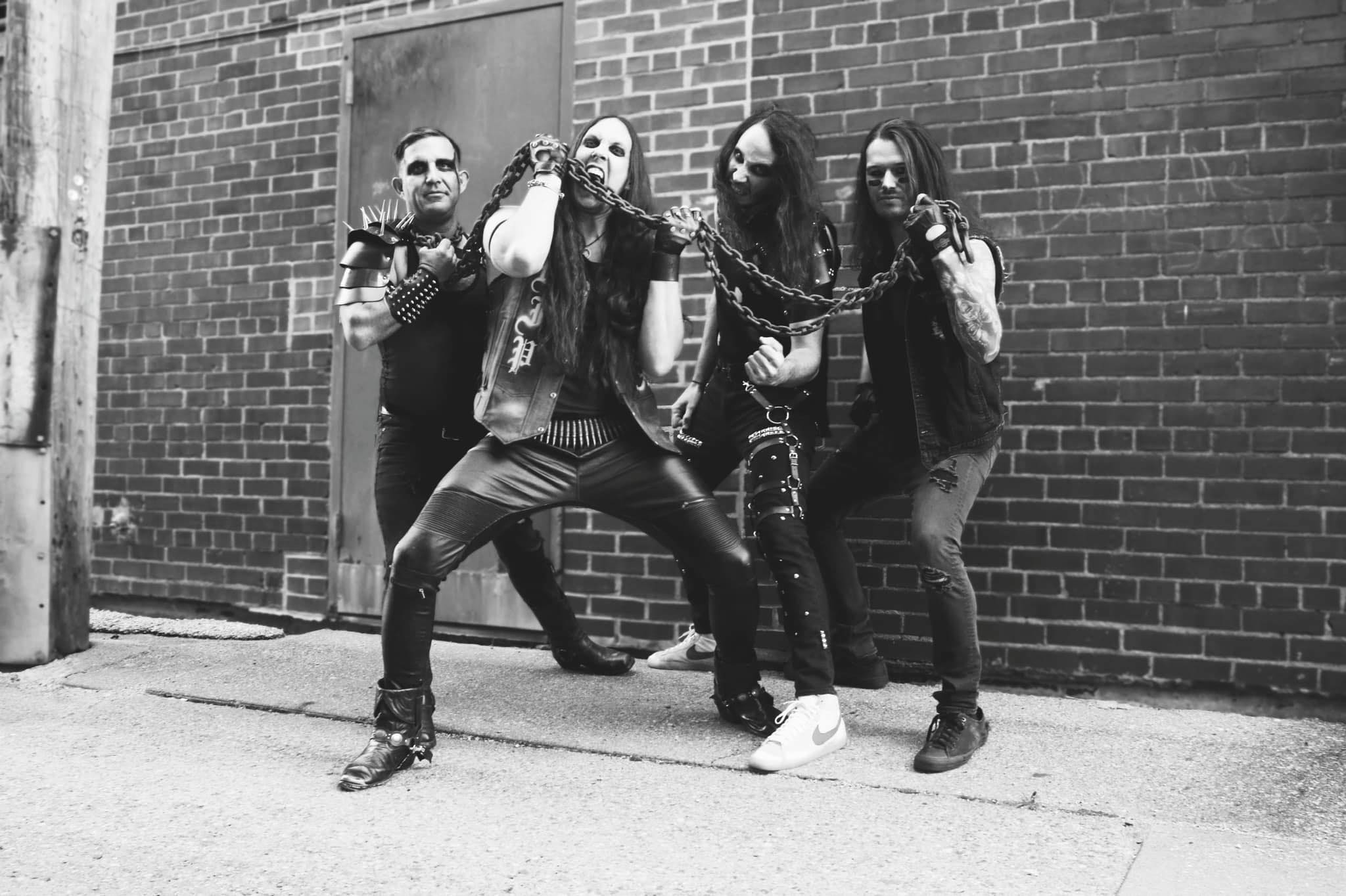 Listen to couple more tracks and we're fed more blues influence in "Wolves of Sabbat". Immediately, you're hit with a blues line in Walsh's guitar before Burke and Tuggle come in with deeper metal type influence. As Raymer opens his mouth, his vocal line follows Walsh's guitar in an almost death metal Aerosmith type of way. Each instrument along with the vocals call back to each other in a conversation that tickles the eardrums in a pleasant manner.
Closing out the track is "Put out the Eastern Pyres". This one is eerie; in the best way. Burke's drumming on this track is a lot less blast-beatlike and as a result leads the tune along with Tuggle's thundering bass. Sometimes, simple is more effective and on this track that is evident. It gives Rymer's vocals a chance to remain growly and deep throughout before we get the higher King Diamond feel again, also making them more effective in an almost creepy way. Walsh's guitar remains consistent and almost in the background before bursting into the slight solo towards the end of the song, leaving you wanting more to listen to.
Overall, Midwestern Steel does not disappoint. It has been long awaited for fans of the band, and for those who have been anxiously waiting over the past few months, only to be satiated with a few singles and teasers, it will surely suffice until their next.
The album is currently available for download on most platforms, and there is also talks of a vinyl release as well, which I will be sure to get my hands on.
Be sure to keep an eye out for any shows as well if you're in the Midwest, with their next being Saturday, March 26th at the Black Circle in Indianapolis supporting Crusadist and Tombstoner.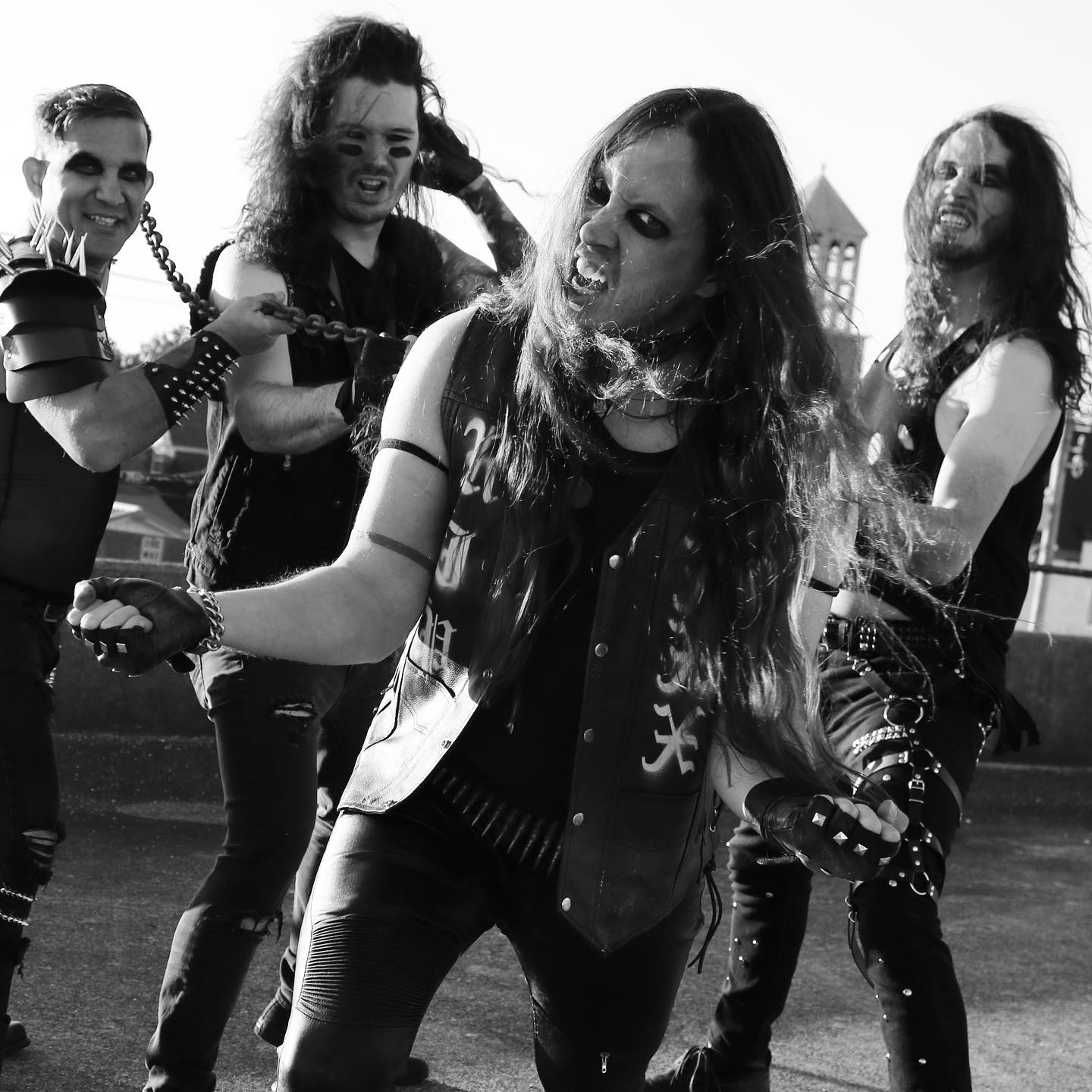 Track Listing.
Midwestern Steel
Airacobra
You Belong to the Earth
Master of the Blade
Treacherous Waters of the Soul Divide
Wrath of the Wraith
Wolves of Sabbat
Put out the Eastern Pyres
PHOTO CREDIT: All photos ©original photographer/Airacobra – Used for Promotion Only