Mojave Sun - Mother Mercury - The Dirty Hooks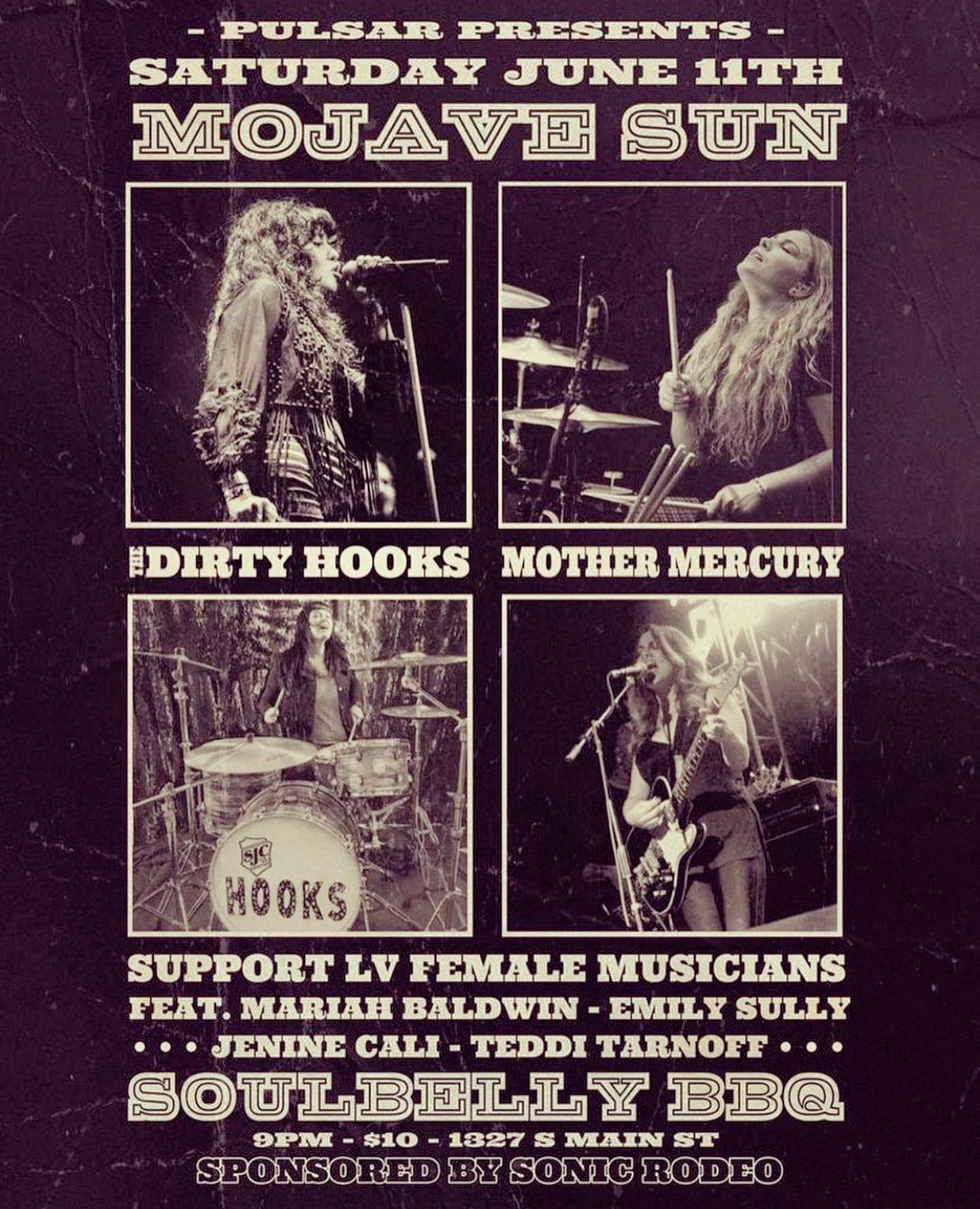 June 11, 2022 - It was a warm summer evening in the Downtown Las Vegas Arts district. Soulbelly BBQ is an interesting place that incorporates bitchin' food with rock and roll. Good food and good music? This place is a gem. We don't have enough places like this out here.
On this night we had a rockin' showcase of music from the Las Vegas Valley that highlights some of the amazing women in our scene. The Dirty Hooks, Mother Mercury, and Mojave Sun took the stage for us, and boy did they bring the energy with them!
Did you guys know that the backlined drumkit on the stage has a Taylor Hawkins memorial on it? Well. Now you know!
The Dirty Hooks
The first band that took the stage - The Dirty Hooks. According to their website, they are; Bobby McCall – Lead Vocal/Baritone Guitar; Jenine Cali – Lead Vocal/Drums; and Anthony Ratto III – Lead Guitar/Keys. The trio has music on their YouTube channel dating back about ten years, so it's safe to say that they are far from new to the scene. Their solid performance also shows this.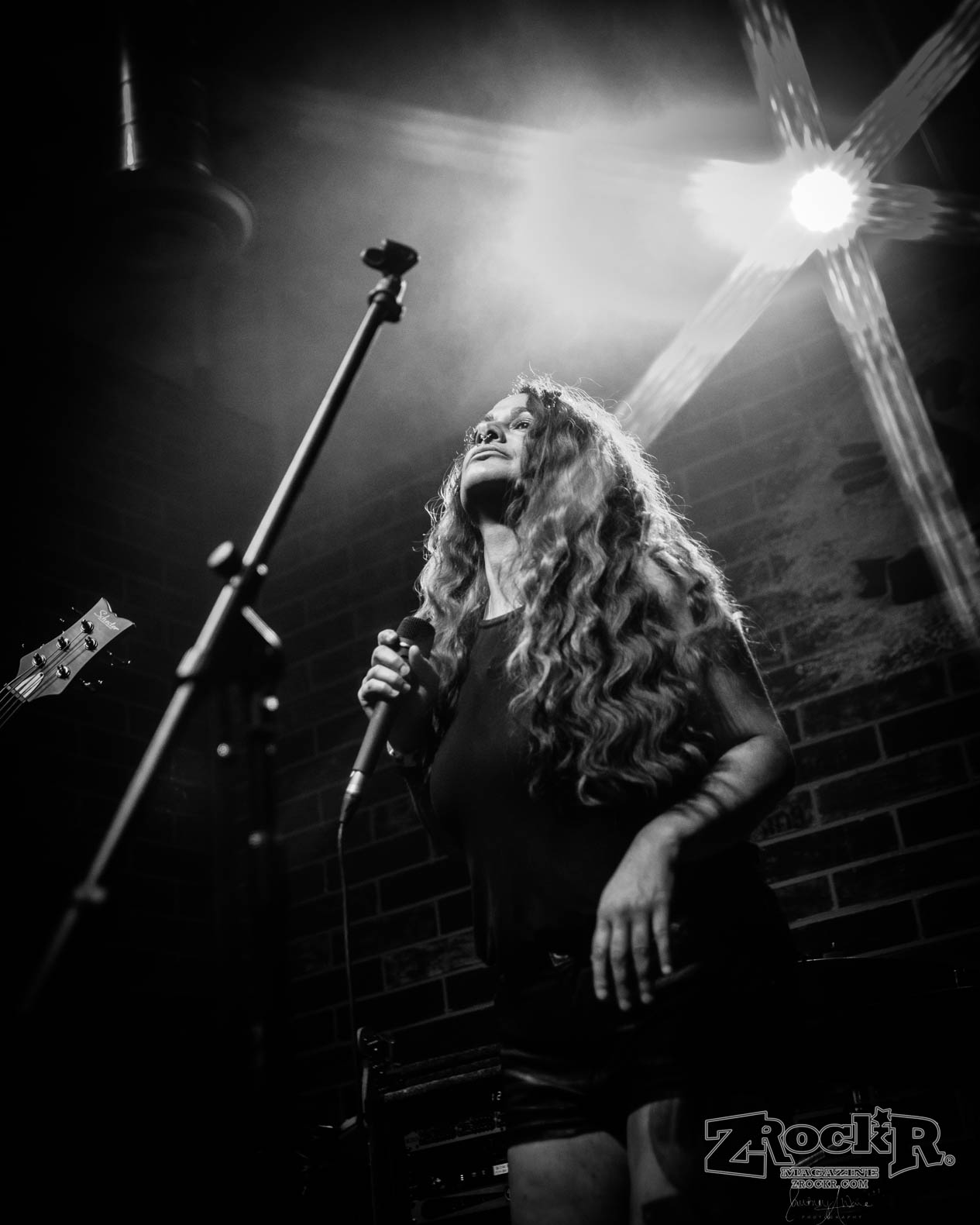 Mother Mercury
I have had the pleasure of working with Teddi and Mother Mercury a number of times and I have to say it's always a treat. The last time I actually saw them perform was at the (old) Vinyl opening up for Sharptooth and As it Is in 2019. They stuck out to me then, and they still stick out to me now. Teddi's vocals are just amazing.
There was a line up change since the last time I had seen them perform - but the updated line up consists of founding members Teddi Tarnoff - Vocals; Erik Carlsson - Guitar/Production; Daniel Vargas - Bass; and Carlos Paguaga - Drums.
Literally zero complaints from my end here, Mother Mercury is DEFINITELY one of those bands to keep on your radar!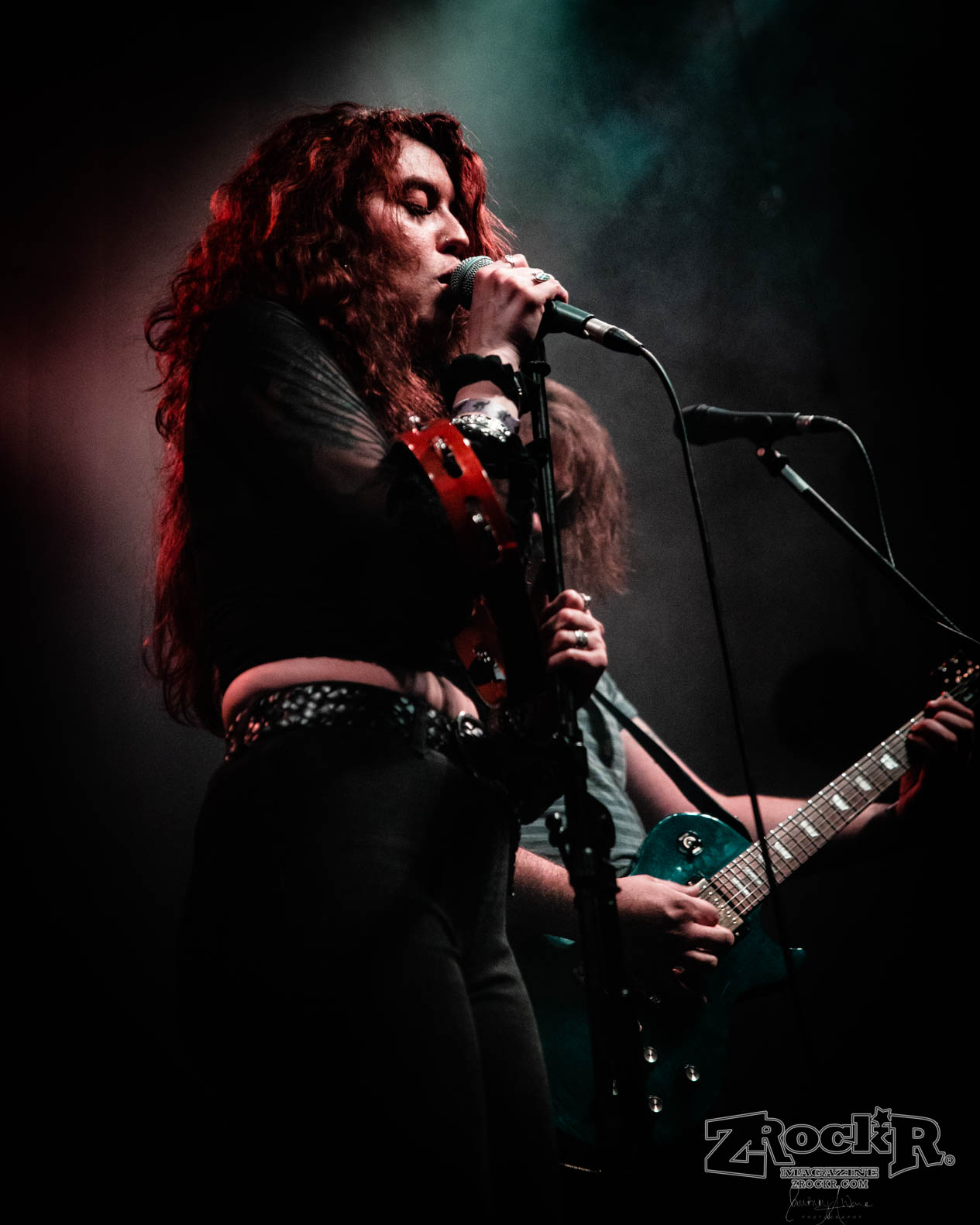 Mojave Sun
It's hard not to be biased when it comes to Mojave Sun. These guys are absolutely a favorite among us here at ZrockR, and Mariah is one of my favorite people I've been so fortunate to meet along my journey. Mojave Sun is groundworked by Mariah Baldwin on vocals and Blake Sailer on guitar. They've had a revolving rotation of people on bass and drums, but this night they had Emily Sully on drums and James Dunbar on bass. James apparently learned the whole set in 8 days and that is just remarkable. He definitely added something special to the set and I hope to see him again in the future.
Mojave Sun's set absolutely contained their two popular songs, Bury Me Down and Hell or High Water; but they also channeled their inner Natalie Imbruglia vibes with a wonderful cover of her most popular hit, "Torn." By the time Mojave Sun hit the stage, the floor area was filled with friends, family, fans, and musicians from other bands in the scene. (Sidenote: It's OKAY to support your peers in the scene. We all can succeed if we support eachother!)
Mojave Sun released the single, "Hell or High Water" onto all streaming platforms TODAY! (6/18/22) So definitely check that out. It was produced by Christian Brady (Hellyeah; FXP) and it is an absolute banger that showcases the musicianship between Blake and Mariah. Also, just another biased statement, Blake is probably one of the most talented blues driven guitar in the valley so there's another reason for you to check out the singles and the live shows!
All live photos by Courtney Ware for ZrockR Magazine 2022 - ALL RIGHTS RESERVED.