Flight 666 and Ghost LV played Count's Vamp'd on Friday, August 18, 2023.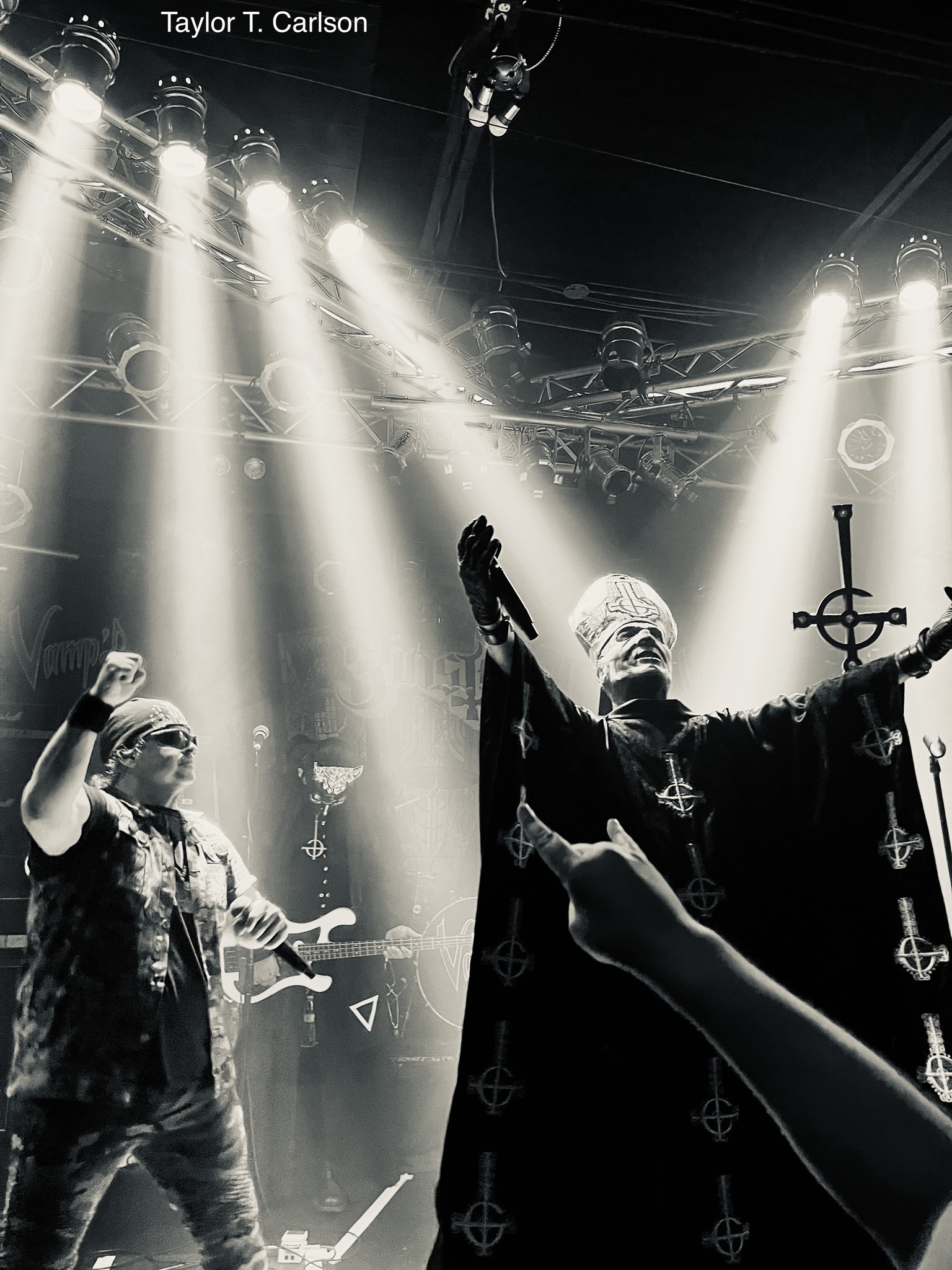 For several decades, Iron Maiden has been one of the world's biggest and most legendary rock bands. Likewise, Ghost is a band that has seemingly come out of nowhere and risen to tremendous heights, attracting fans around the globe. Iron Maiden tribute bands have been fairly common in Las Vegas over the years, but now even Ghost gets some representation in Sin City in the form of Vegas' own tribute, Ghost LV. Being a fan of both Maiden and Ghost, this evening at Vamp'd was certainly one I eagerly awaited!

Starting off the evening was Flight 666, an Iron Maiden tribute. Vocalist Robert Hussey has sung for many bands around Las Vegas over the years, including Cyanide, but he had previously played with the Children of the Damned Iron Maiden tribute many years ago. Any fans wondering if he'd ever go back to doing Maiden music finally got their wish with the arrival of his new Maiden tribute! The lineup also features Alan Woratschek, Jeremy Varao, Keith Trombino, and Vin Bailur, many of whom are veterans of Sin City's music scene.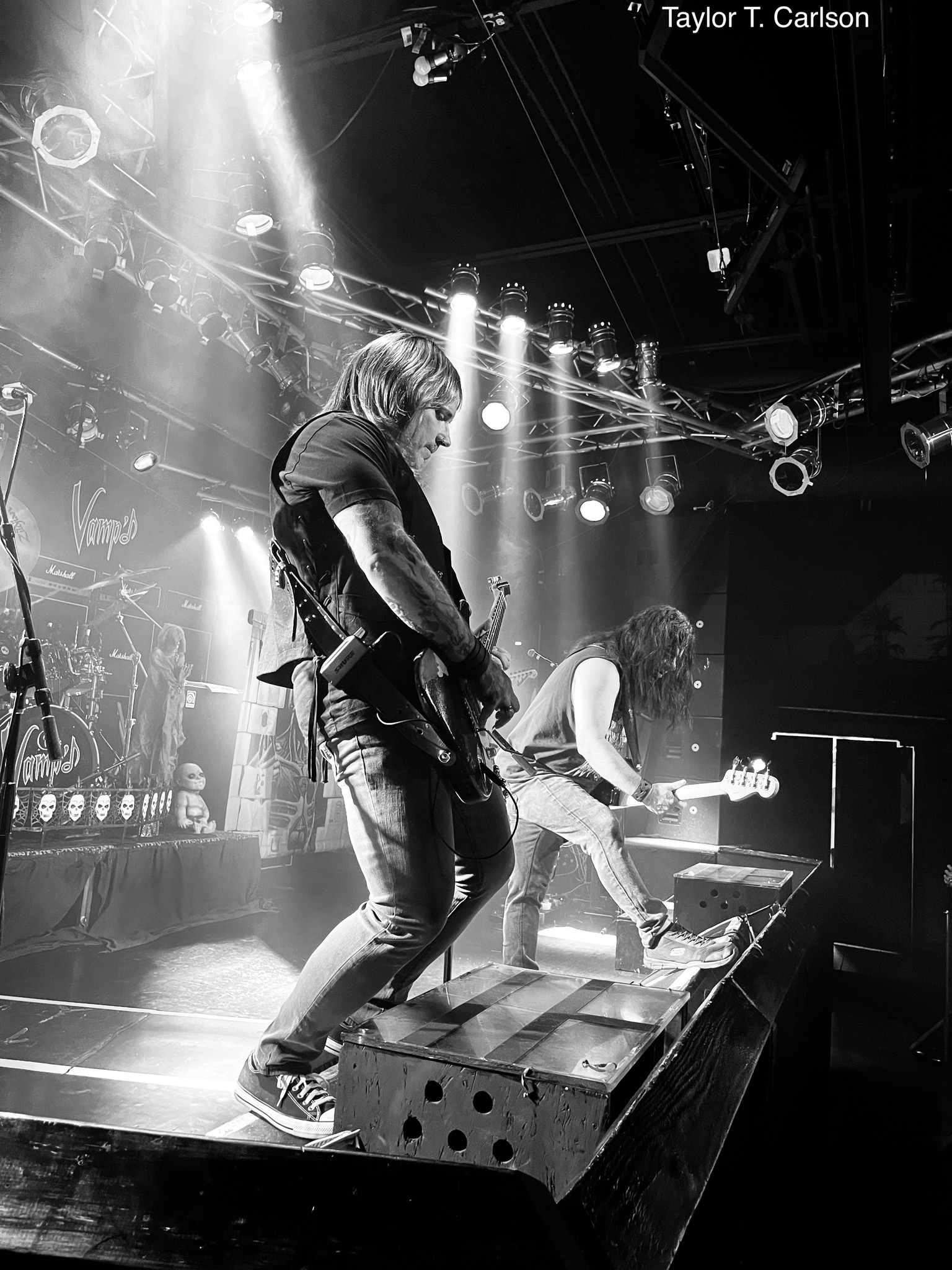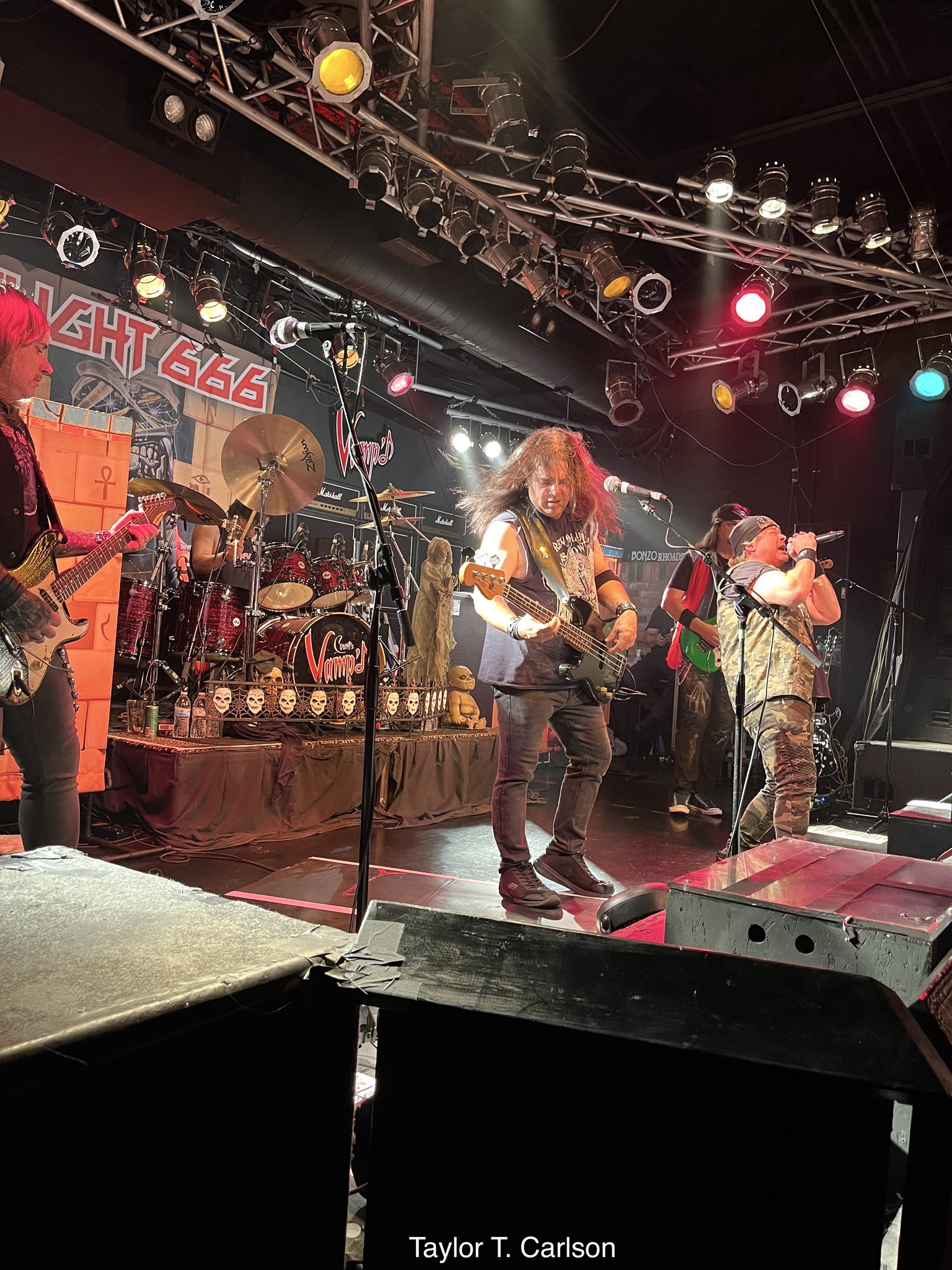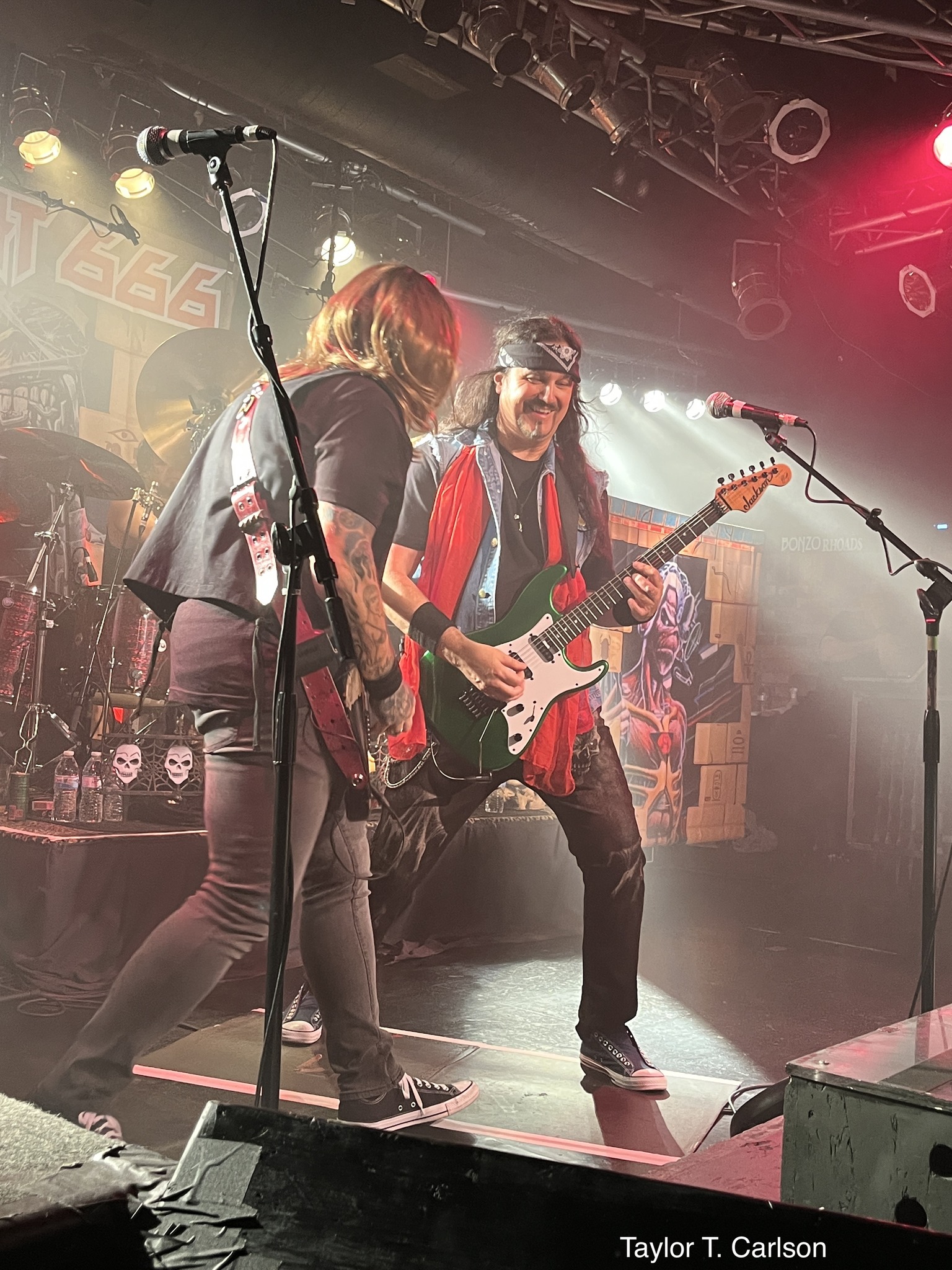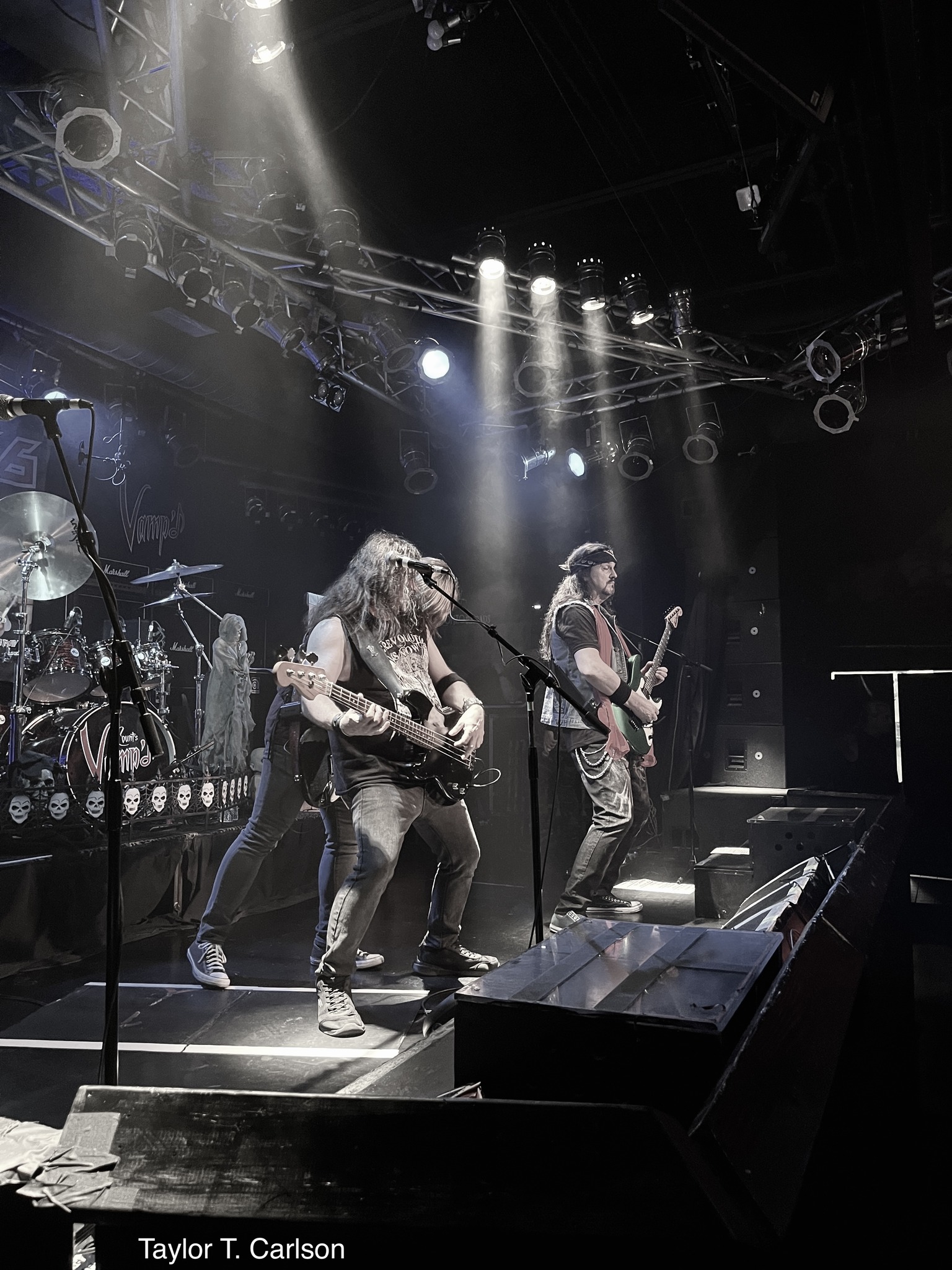 With Iron Maiden's sizable back catalogue, choosing a setlist is no easy task. With a career that started in the late 70s that spans nearly 20 studio albums, there's a lot of stuff to choose from, spanning multiple eras and vocalists. This set from Flight 666 stuck to songs released between 1981-1986, with selections from the albums KILLERS, THE NUMBER OF THE BEAST, PIECE OF MIND, POWERSLAVE, and SOMEWHERE IN TIME (these albums all featured classic Iron Maiden vocalist Bruce Dickinson, with the exception of KILLERS, which featured his predecessor Paul Di'Anno). I was happy to see the setlist didn't totally neglect Di'Anno's tenure as vocalist, including the KILLERS album's title cut and "Wrathchild." Most of the setlist stuck to a "greatest hits live" format which included tunes like "Run to the Hills," "The Number of the Beast," "Hallowed Be Thy Name," "The Trooper," "Aces High," "Two Minutes to Midnight," and "Wasted Years." A handful of slightly deeper cuts like "Flight of Icarus" and "Revelations" added some gravity to the setlist as well. I'm hoping future shows incorporate a few more deep cuts and later songs, "The Wicker Man" from 2000's comeback album BRAVE NEW WORLD would be a killer addition to their set!

I'm also happy to report the band members on stage all played their roles excellently. Robert Hussey will never be mistaken for Bruce Dickinson, neither in terms of appearance nor voice. But that's not a bad thing when you have a vocalist this energetic who clearly has an appreciation and a passion for the material so many others lack. That's why I like this man on stage serving up rock and roll. His fellow musicians brought the Maiden tunes to life, making for a fantastic beginning to this evening of rock and roll.

Following Flight 666 was Ghost LV, Las Vegas tribute to Sweden's Ghost, a band continuing to gain popularity around the world with a look and a sound all their own. I'll be first to admit that, even though they've been rocking the globe for over a decade now, I'm a relative newcomer to the band. That said, I'm definitely enthused and intrigued by what I've heard; this was my second time hearing Ghost LV perform. The fact that a ton of local Vegas rock fans came to pack the venue on a stormy night to rock out to these tunes should go to show just how popular worldwide Ghost's music has become. The band features vocalist Jaymz Wylzan in the Tobias Forge/Papa Emeritus role, fronting the group, with a who's who of local Vegas musicians including Brian D. Litton.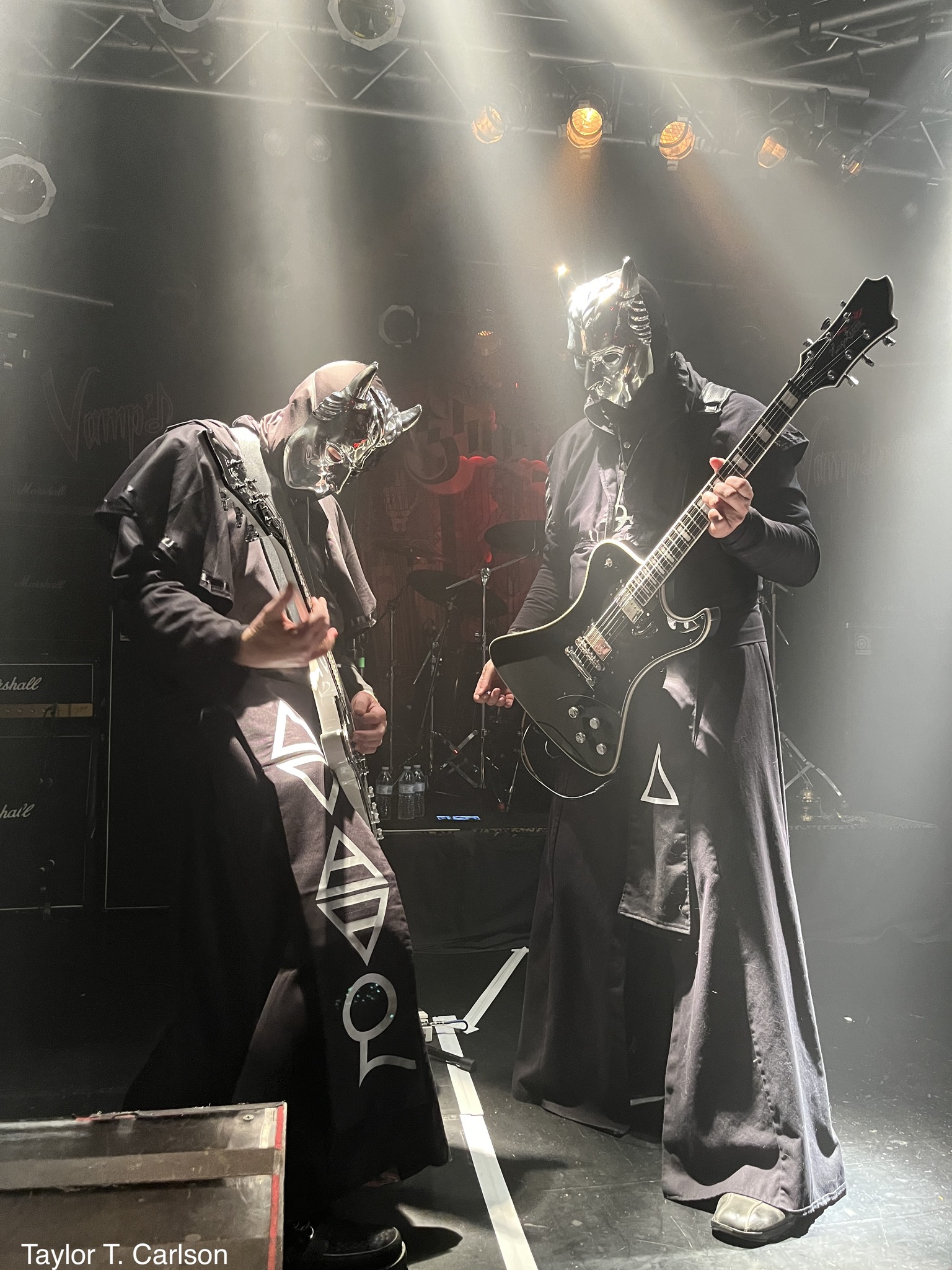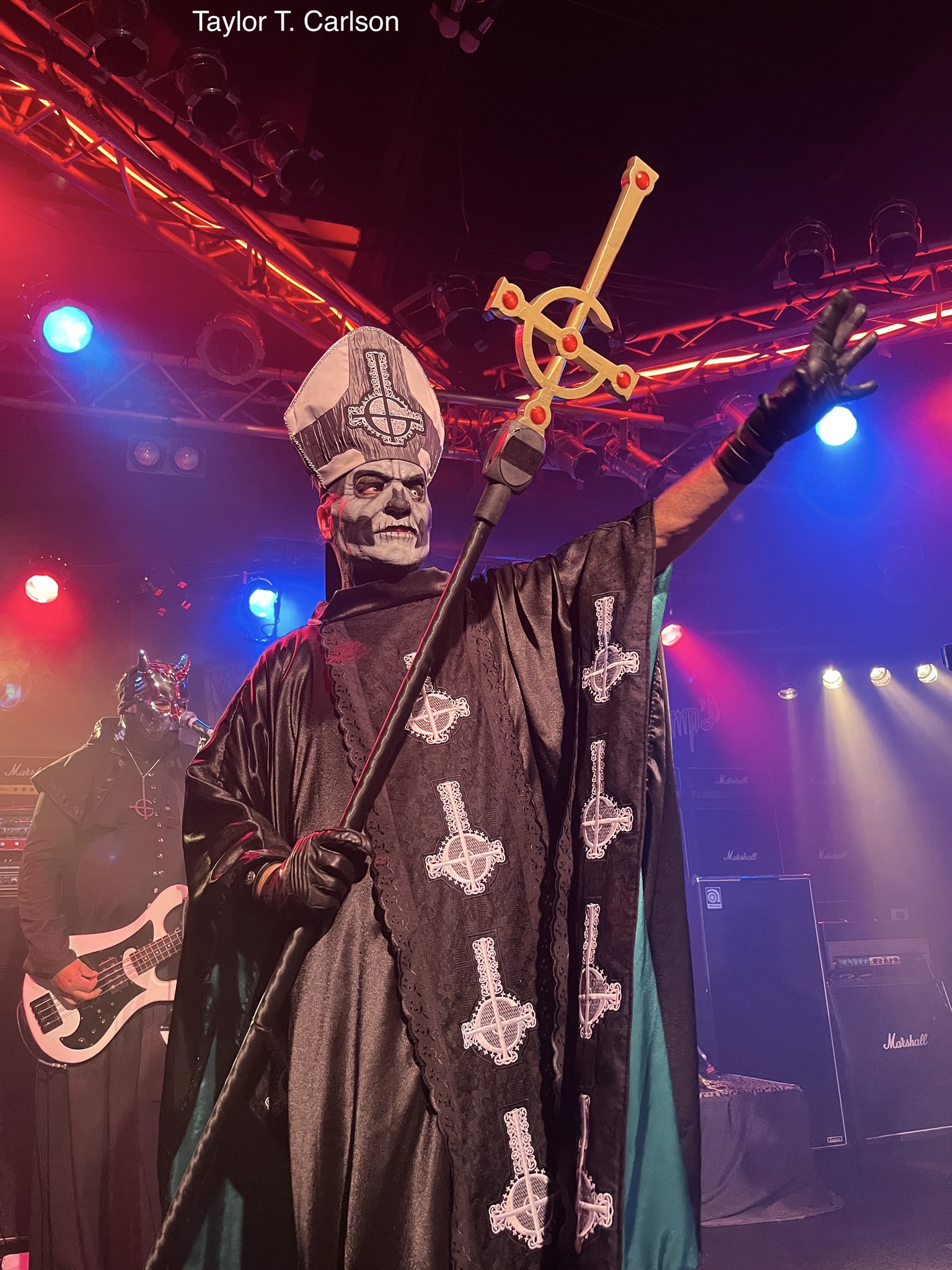 Any band can cover any band's songs. Any band can say they're a tribute. But Ghost LV takes things to the next level with their elaborate costuming, with black attire and silver devil masks for those playing instruments, and a sort of "Demonic Pope" outfit for their frontman, complete with skeleton mask. He even wields props including a large staff and something on a chain resembling the Holy Hand Grenade of Antioch from MONTY PYTHON AND THE HOLY GRAIL! Even if you knew nothing about the band Ghost, you'd instantly be awe struck by the look of these guys. That they're all fantastic musicians doesn't hurt either. Everyone in this band is a solid player. Obviously, a backing track is used for elements like keyboards that can't easily be produced on this small stage, but in this case, that's sort of to be expected. I don't think one person in this audience minded.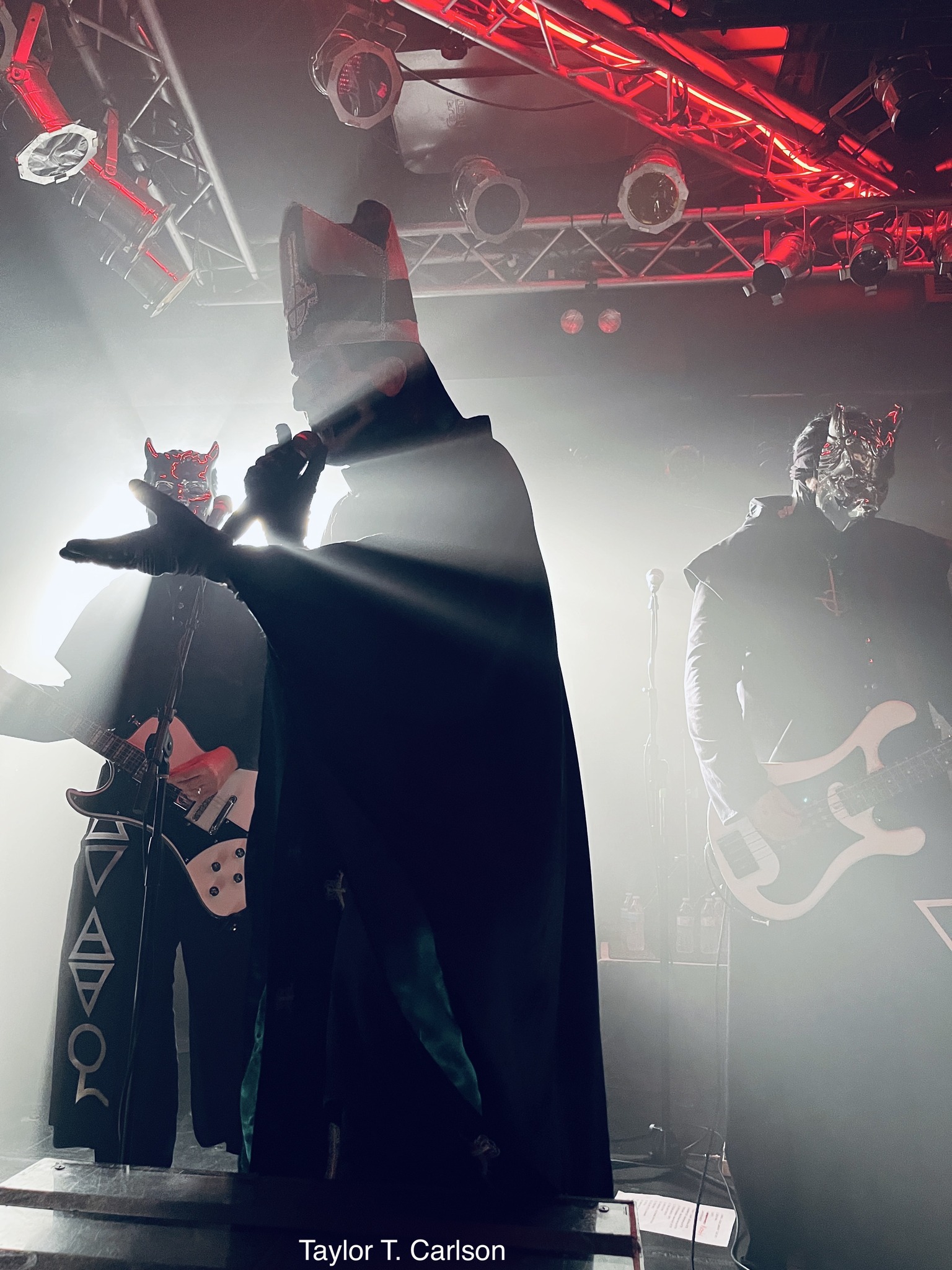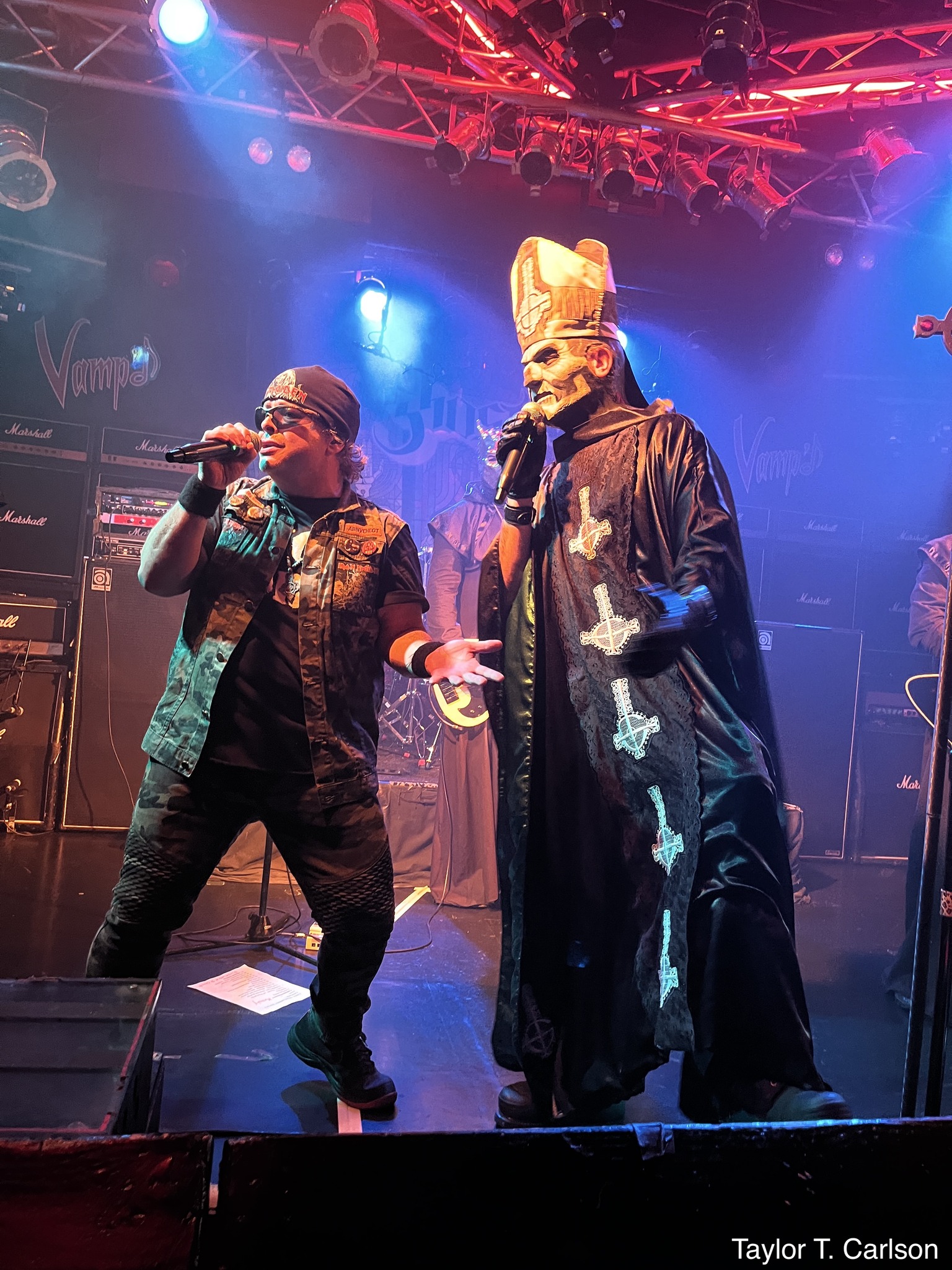 I'm not super familiar with Ghost's discography/individual songs (I felt like an idiot being surrounded by people who were singing every lyric to every single song and I couldn't match this!), but based on what I've read and listened to, the setlist played by the band was quite comprehensive given the band's extensive history in their just over a decade of rock and roll. Tracks were played from throughout the band's career, including their most recent studio album, 2022's IMPERA. We even got some unexpected surprises in the set, including a cover of Metallica's "Enter Sandman" (which Ghost has actually covered live in concert), and Robert Hussey returning to the stage to perform "Kaiserion" from IMPERA with the group. As a long-time loyal follower of the Las Vegas music scene, I live for moments like these. We even got the "Dueling Banjos" reference, showing these guys share the real band's sense of humor. With their growing star, Ghost is certainly deserving of a tribute band. I'm happy to see the guys in Ghost LV carrying the torch… they certainly made a Ghost fan out of me!

I've loved the music of Iron Maiden for a long time, and Ghost's sound has certainly won me over in recent years. This evening at Vamp'd beautifully showed off some of the best tunes from both bands, performed live by superb Sin City musicians, doing justice to the material and then some. If you're a rock fan of Las Vegas, and you're a fan of Iron Maiden and/or Ghost, you owe it to yourself to catch Flight 666 and Ghost LV.

ADDITIONAL PHOTOS: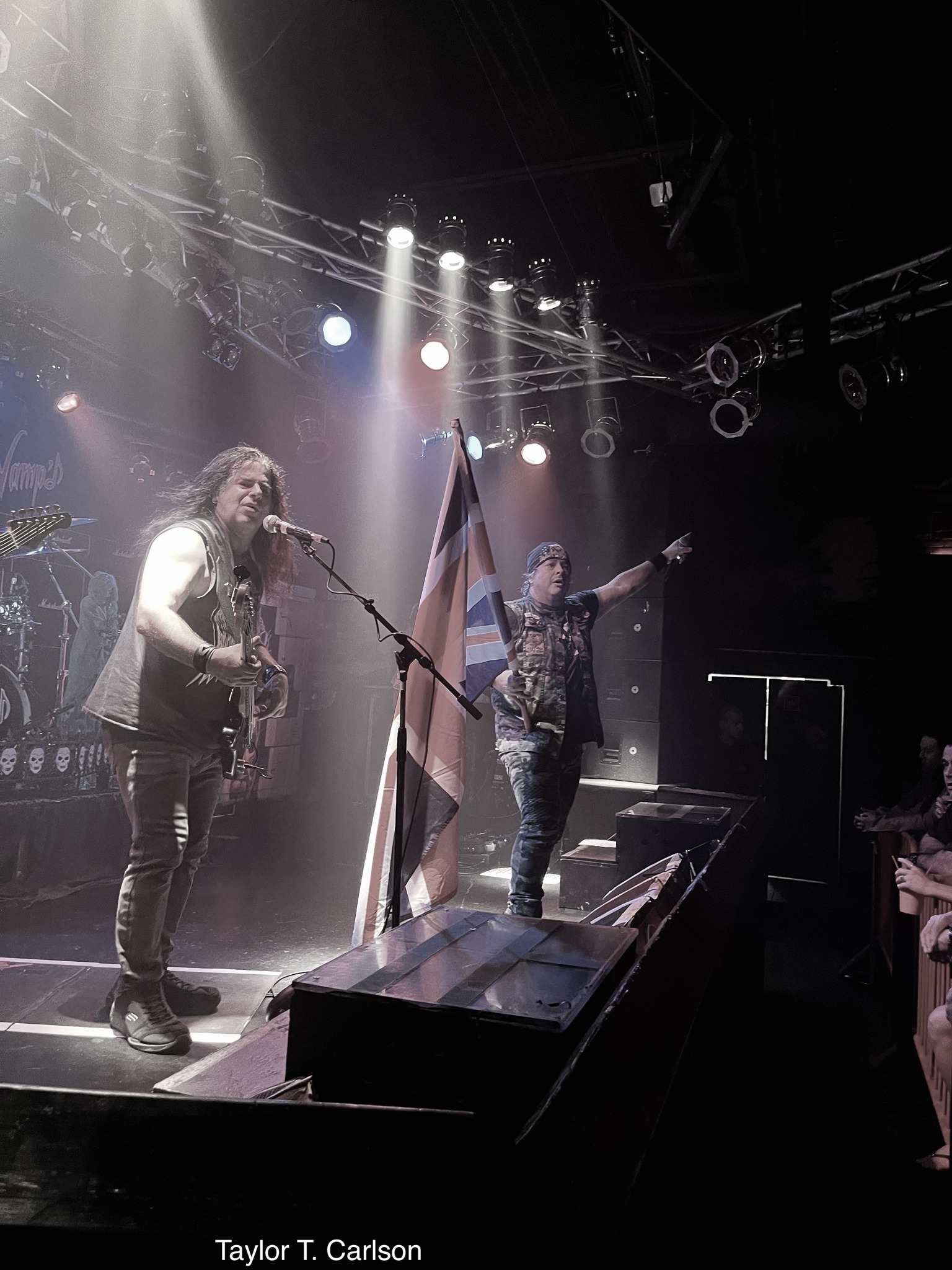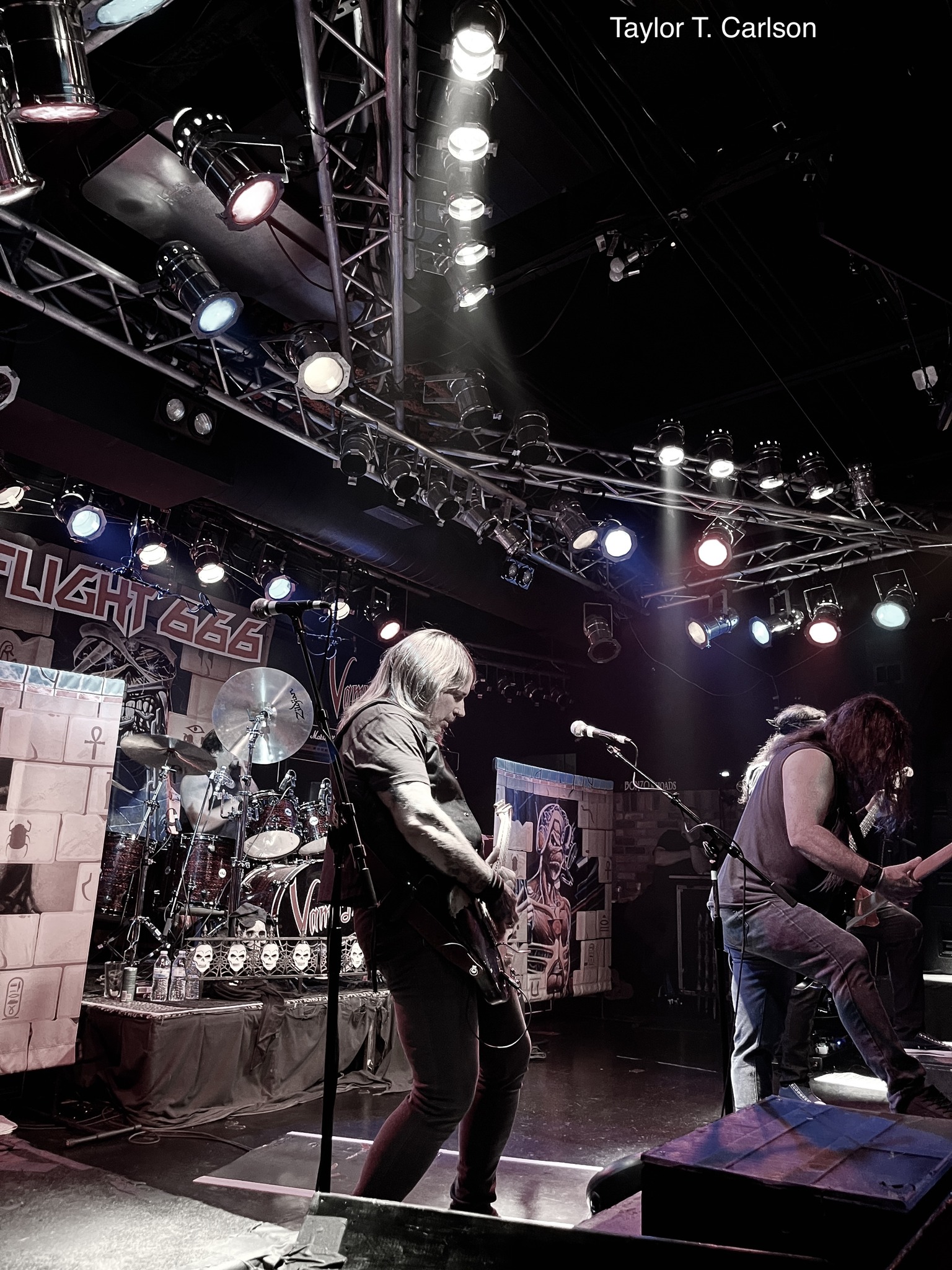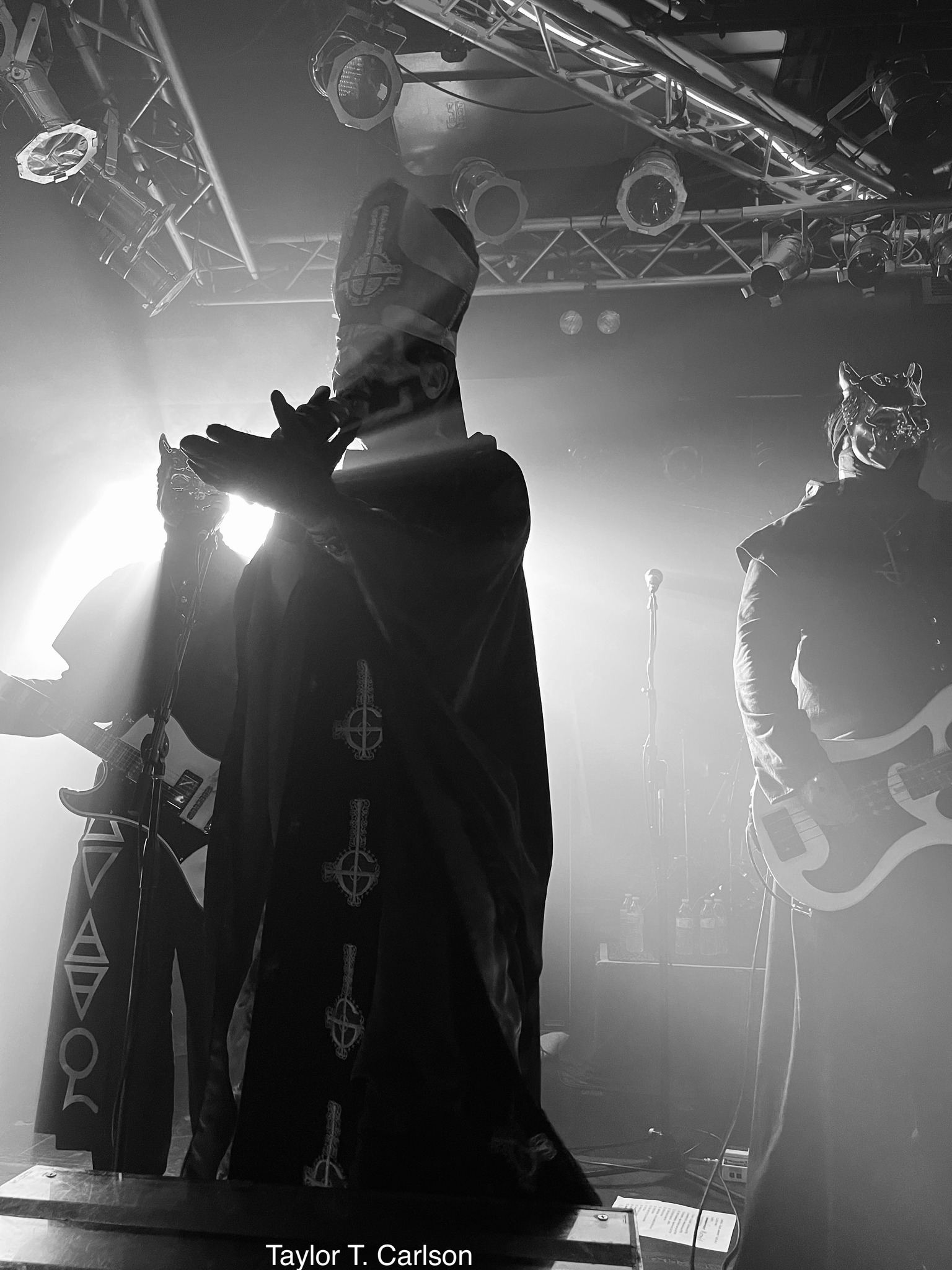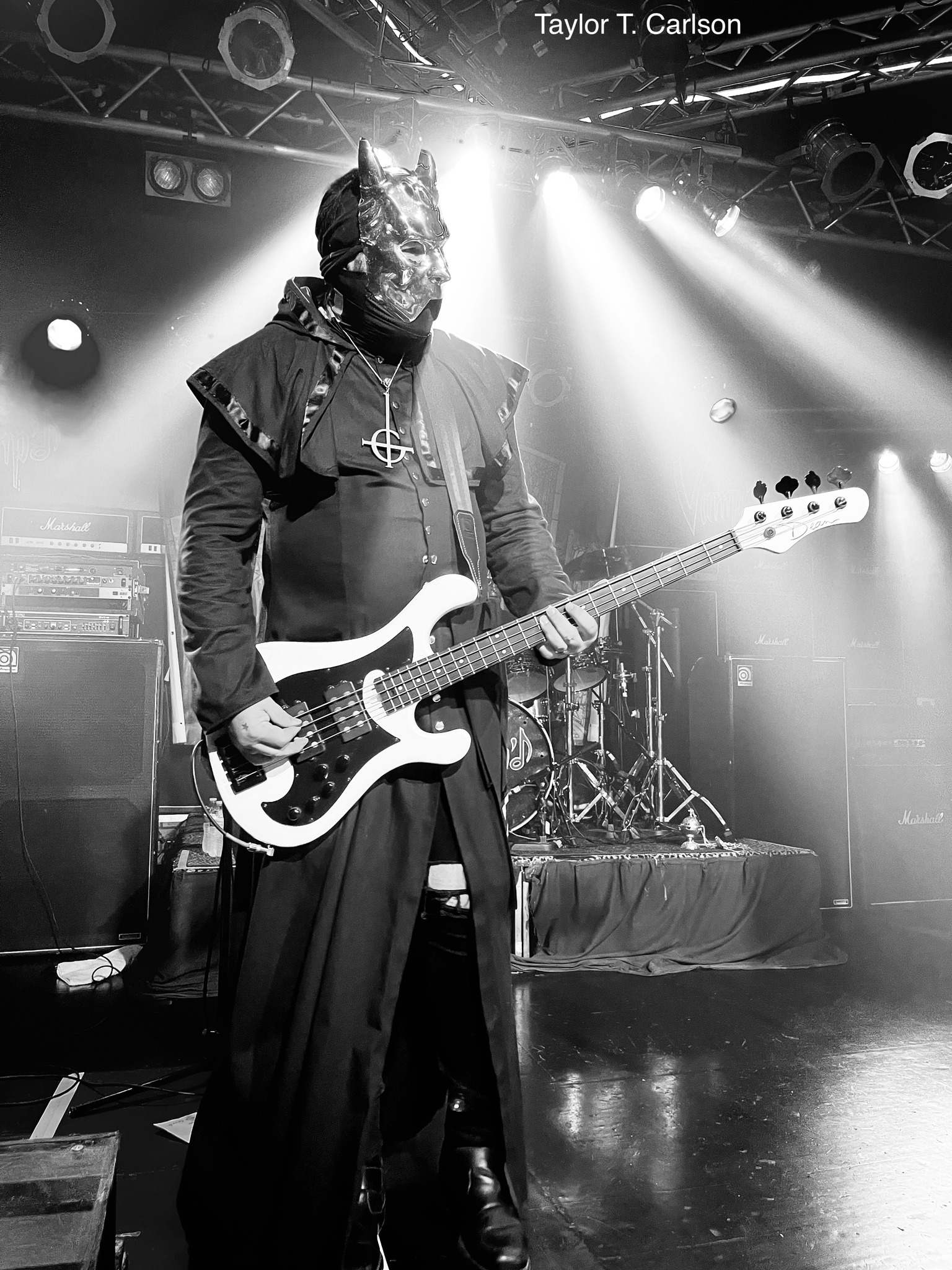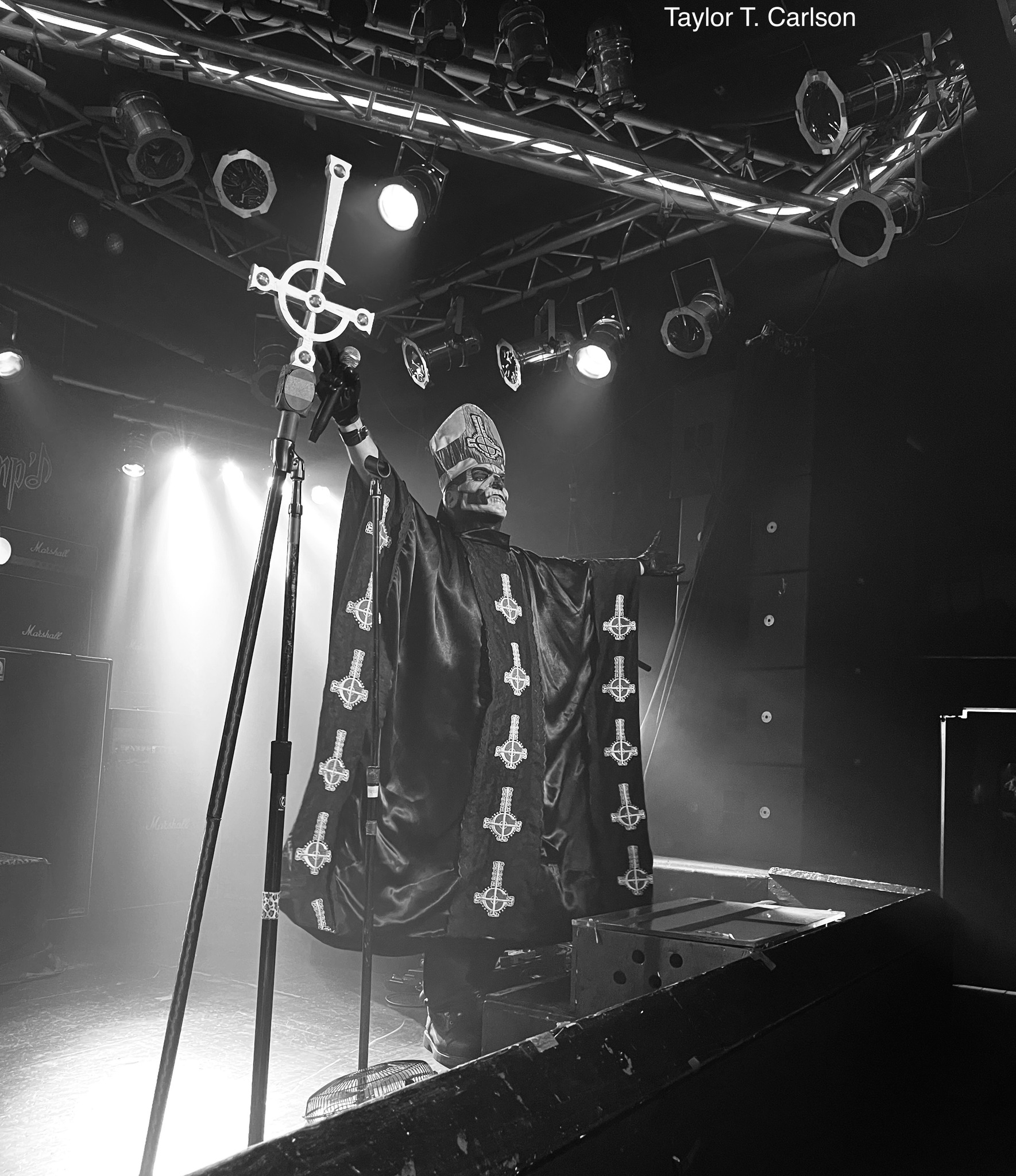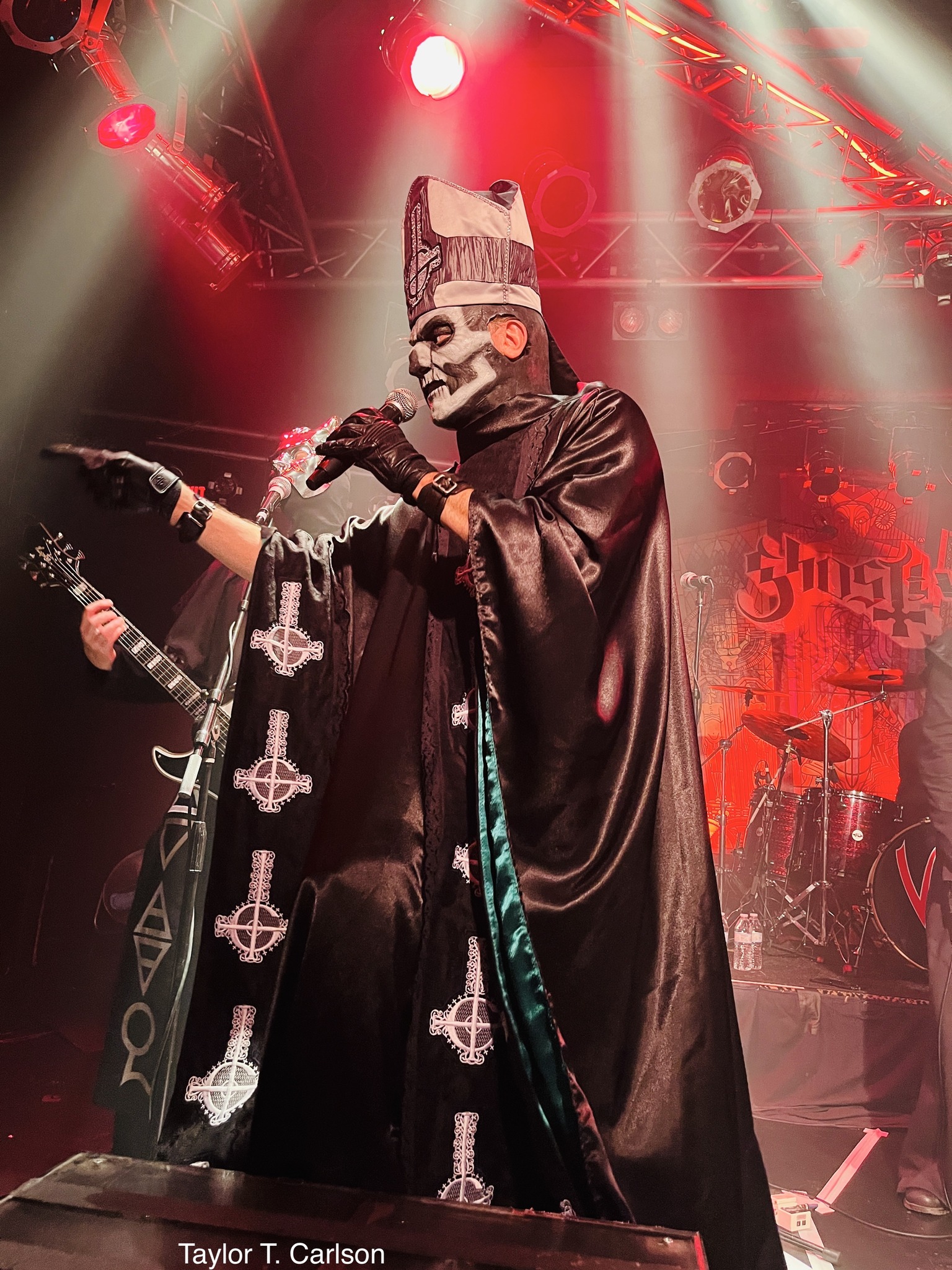 All photos other than event advert by the author.