Hozier is going on tour! Hozier is going on tour! Hozier is going on tour! We repeat, Hozier is going on tour!
We're so thrilled to catch Hozier this Summer/Fall. The Unreal Unearth Tour kicked off in Glasgow back in June and will be wrapping up in Los Angeles on November 4th, with one show here in Vegas at The Cosmopolitan on November 3rd! Tickets are flying like hot cakes and selling out shows fast. Get your tickets now while you can!
Ticket prices vary based on city and demand. Find tour dates on their official site https://usstore.hozier.com/pages/tour
Have you picked out your concert outfit yet? Find Hozier merch on their store and official tour merch in person. We suggest showing up early for merch on this tour.
We caught Hozier back in 2019 and cannot wait to be able to see him again.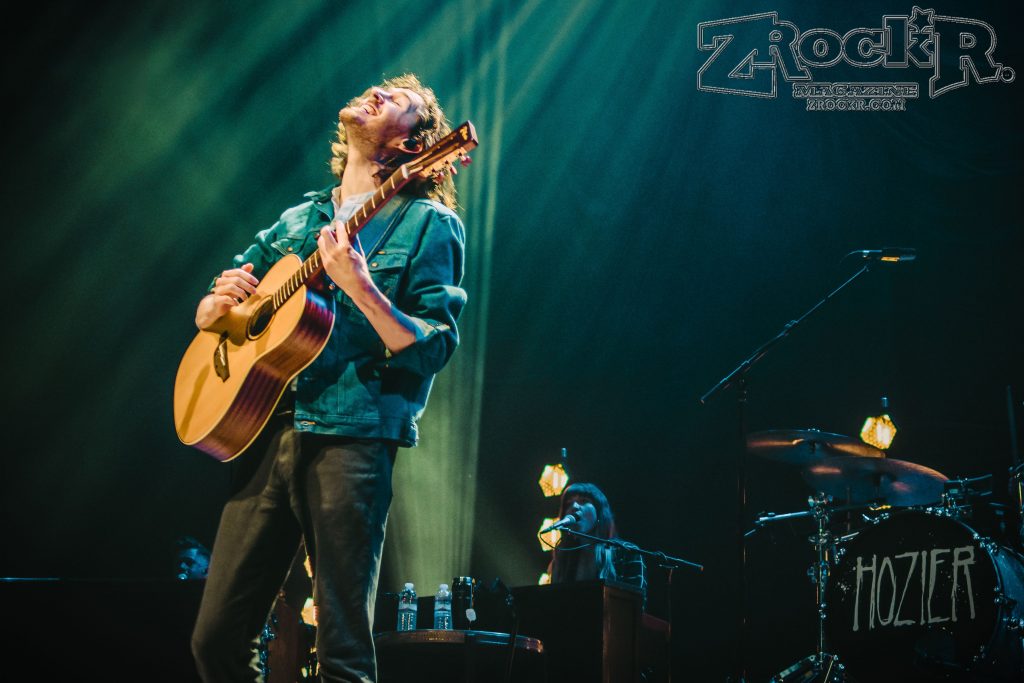 PHOTO CREDIT: Live photo by Nikkita Christine for ZRockR Magazine 2019 – All Rights Reserved