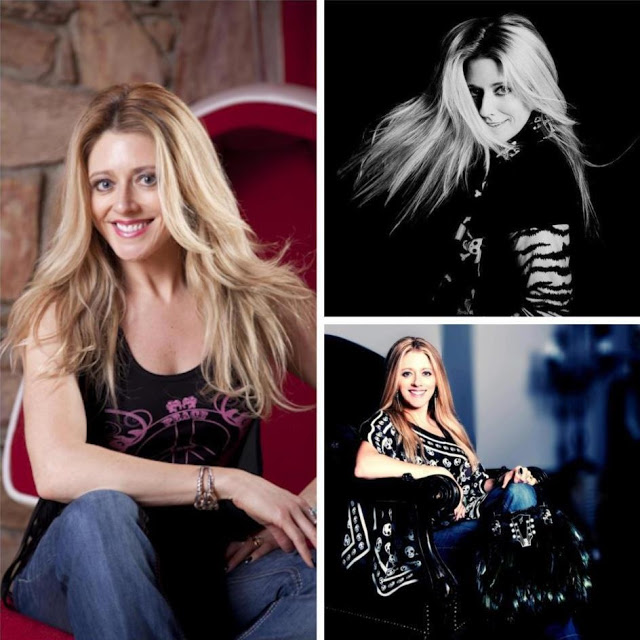 Claire Jane Vranian- known to the rock world as the founder and designer behind ICJUK is an English rockin' rose transplanted in the desert who has taken root, growing wild and is blooming! Originally from the south of England, Claire Jane was a makeup effects coordinator at the prestigous Pinewood Studios London before a move to LA in the early/mid 90's. She worked in "Tinsle Town" at ' Two Hours in the Dark' and she has worked on some of the most memorable films horror fans have laid eyes on ( Blade, Sleepy Hollow, My Bloody Valentine and Exorcist: The Beginning just to name a few) as well as on assorted shows on television, videos, commercials. If that isn't enough, Claire Jane has worked with some of the biggest names in the business of film, theatrical, music and artistic entertainment and yet something was bubbling just under the surface…. she needed to do more…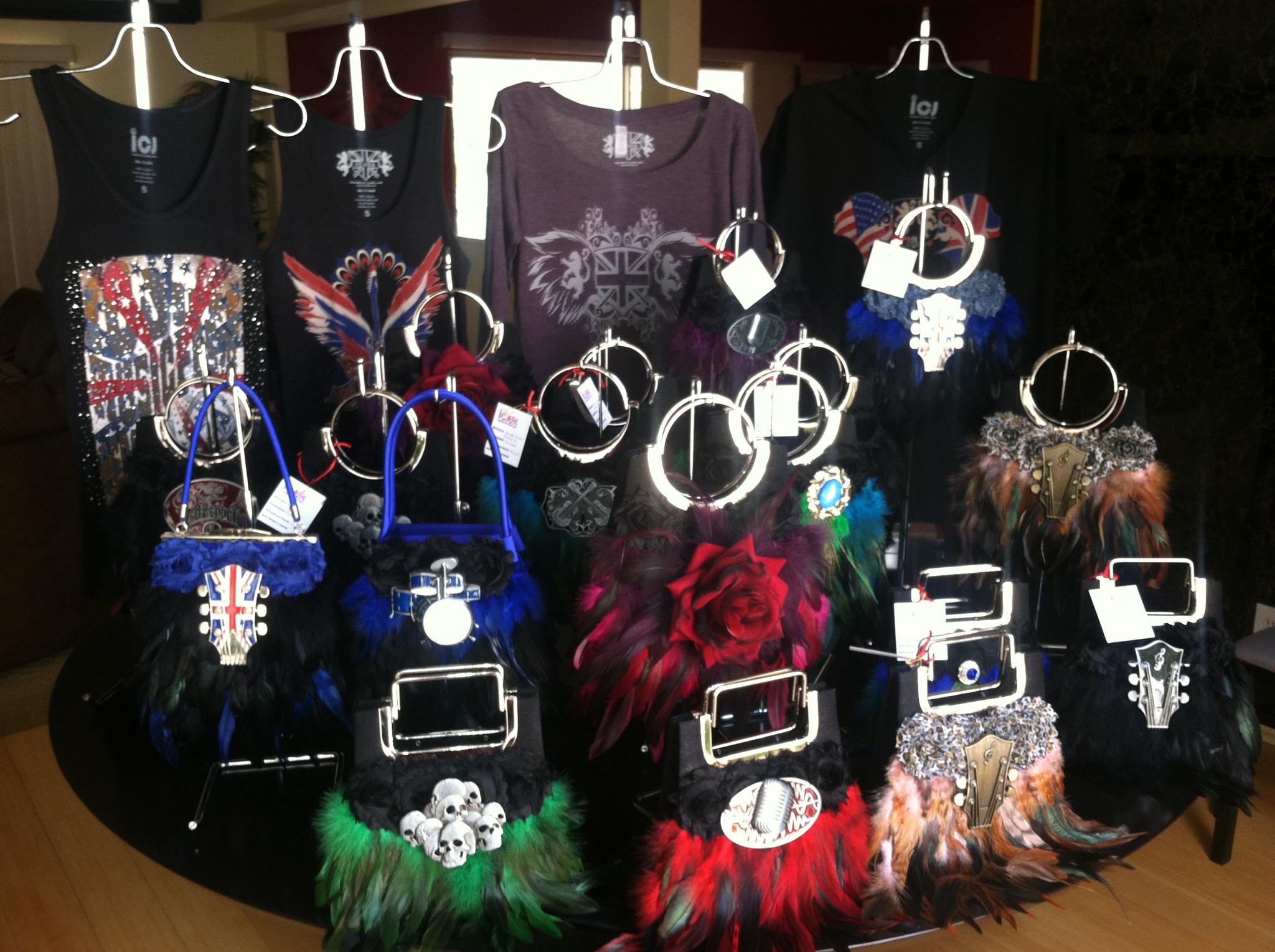 Claire Jane had that drive to express herself on a more personal level yet wanted to share what she would create with the world. Combining her love of fashion and music and melding it with her background, from that need to create came ICJUK, and she has never looked back. Now splitting her time between her home in Las Vegas and Los Angeles, Claire Jane has made inroads into the world of fashion and recently a part of the first Speaker series at The Stitch Factory ( where incidently she sometimes works!) in Las Vegas which has a number of independent designers who ocassionally work there and is part of the resurrection of the downtown area! She is listed on Zappo's Emerging Designers roster and with her clothing worn by the likes of Jimmy Page, Joe Bonamassa, Glenn Hughes and probably most famously by Def Leppard's lead vocalist and her friend, Joe Elliott ( just to name a few!)- Claire Jane started off making custom handbags for friends and family. Claire Jane will be the first to tell you " That's how ICJUK got started. It was very organic, very real. " Today, aside from Zappo's, you can find ICJUK fashions on Claire Jane's website ( icjuk.com) as well as in the Hard Rock Hotel Las Vegas clothing store ( just a skip and a jump actually from Mr Lucky's 24/7).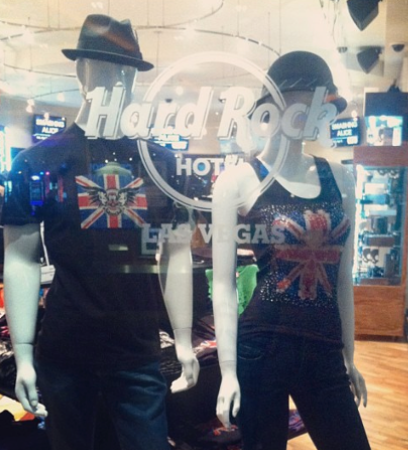 If you order her wearable art and handcrafted items from the ICJUK website you will find something unusual, the personal touch to what she does. ICJUK is a one woman operation and Claire Jane adds the personal touch to packages she sends out, even if it is simply a guitar charm or a quick note of thanks for the purchase, and that is just something you do not see in the Hot Topics and hipster shops of the world! Claire Jane truly enjoys meeting the people who love what she does- as a matter of fact- she was in the shop with her shirts and handbags before most of the shows Def Leppard did at the Hard Rock last spring during their residency, posing with fans, talking fashions and getting input from folks who would like to see some of her older retired designs brought back ( even as limited editions) or who just simply wish to say hi and give her a hug and a thank you. ICJUK is a brand people connect with- identify with- and love to rock out in ( or simply walk the dog or play with the kids in).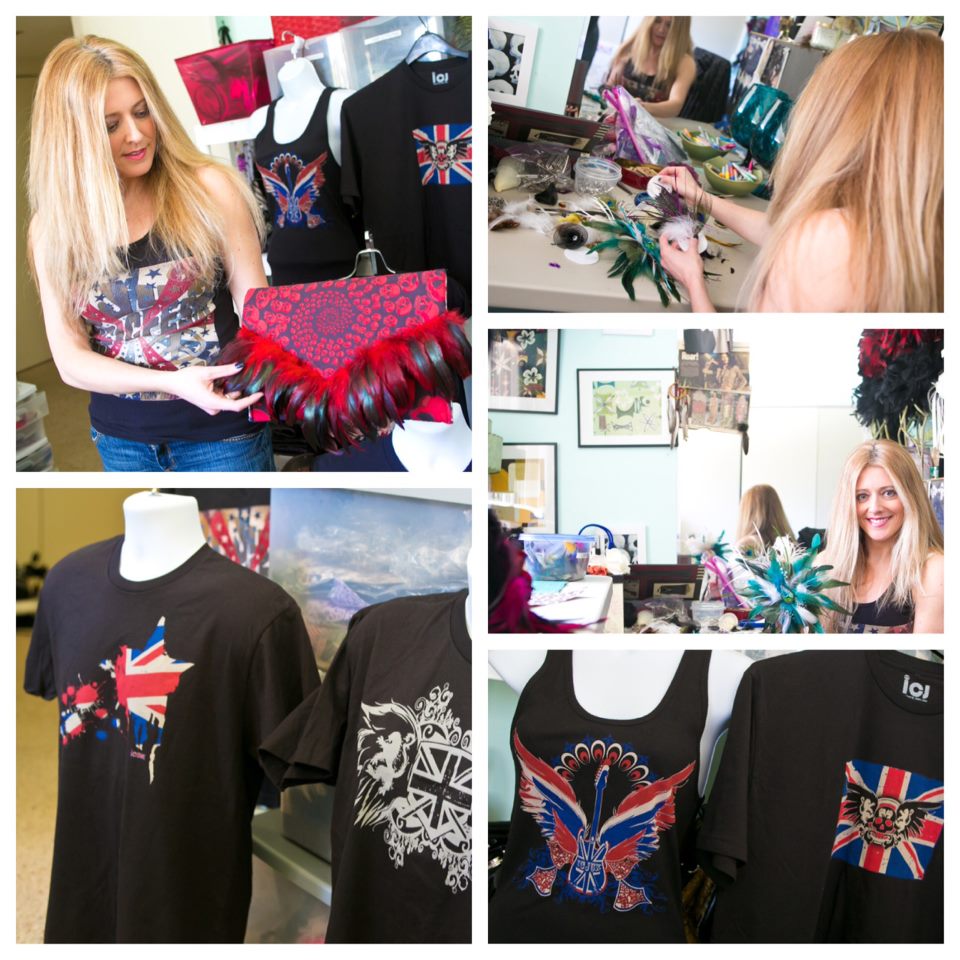 ICJUK has developed a loyal following among musicians, artists, the young and the young at heart. With an insistance that " Every stitch counts" Claire Jane's handbags, all hand crafted, are some of the most beautiful we have ever seen and some of the most sought after! The hair fascinators- including those that match the handbags- are just plain fun for a night out or playful for when you want to your free sprit to take wings during the day.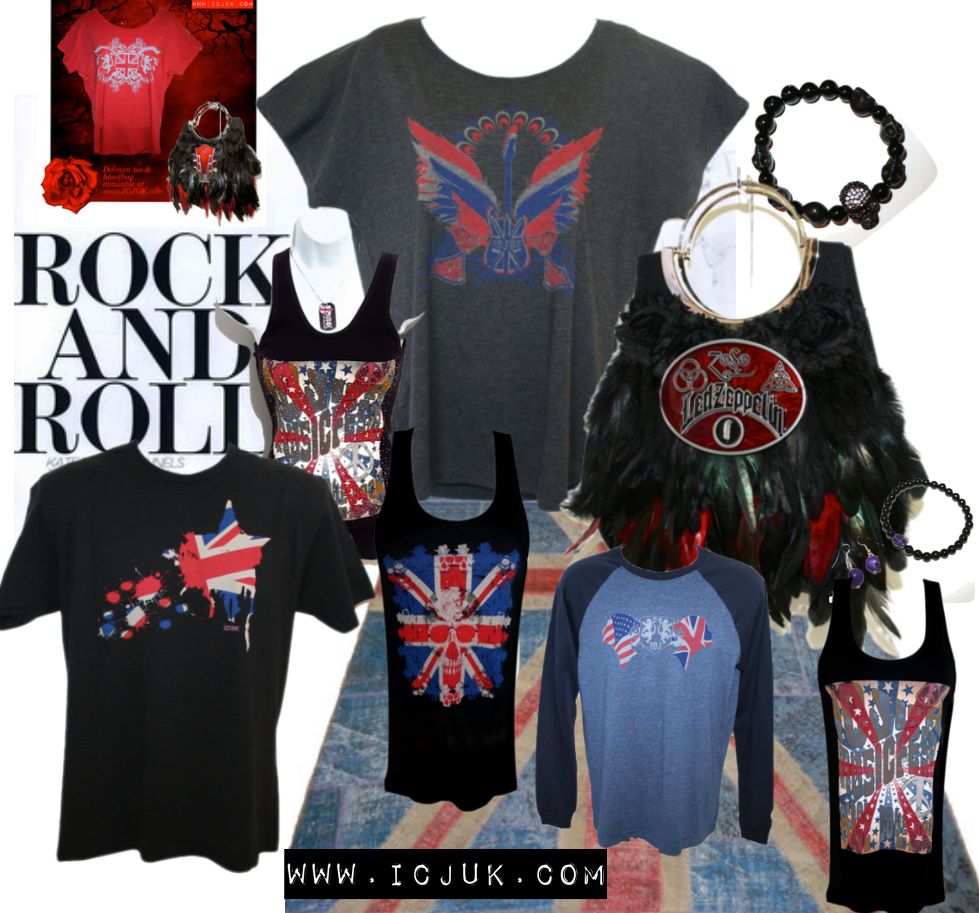 We will be talking more in depth with Claire Jane and see what she has coming out later this year/early next year in a future issue of ZRockR! Want more ICJUK? Or simply want your own piece of rock n roll fashion? Then go to www.icjuk.com! You can also find ICJUK on facebook (www.facebook.com/ICJUK ) and twitter (@inspiredbyCJ)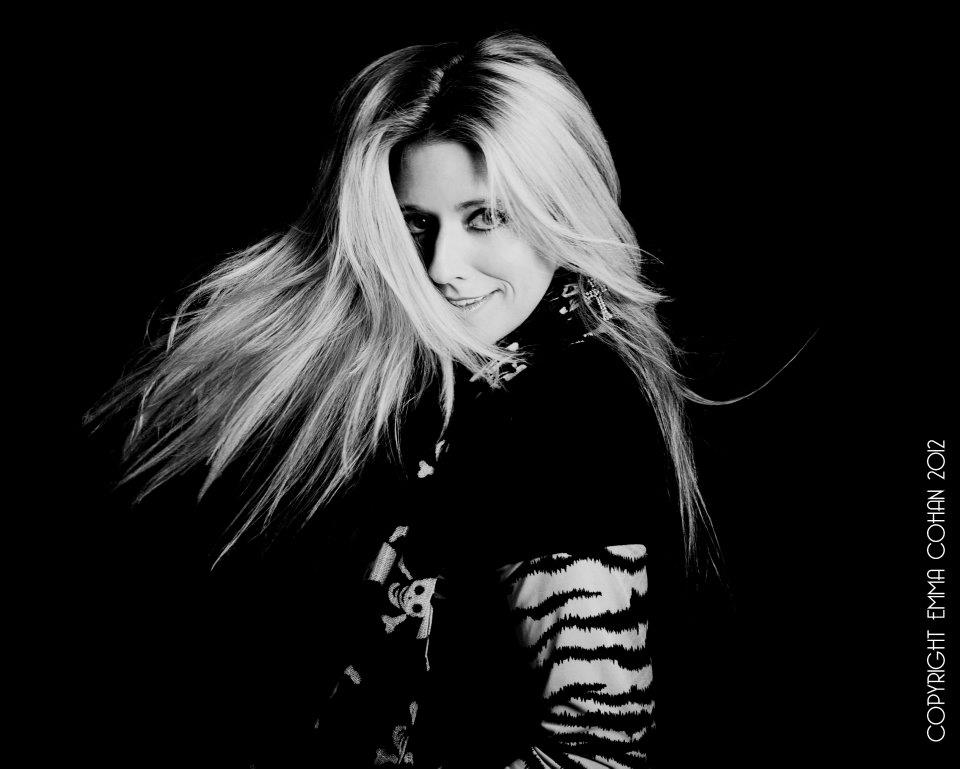 and a final word:
"I've known Claire a long time, and know her eye for quality, so when she told me she was going to start her own business, I was first in line to ask her to design some stage wear for me. So far she's done about 5 or 6 shirts for me & I'm more than happy with them ! … she does great handbags too, but I'll pass on one of those thanks !!" ~ Joe Elliott – Def Leppard (testimonial from the ICJUK website)


We agree Joe, (but we will take the handbags too) !
~ Sylvia Lee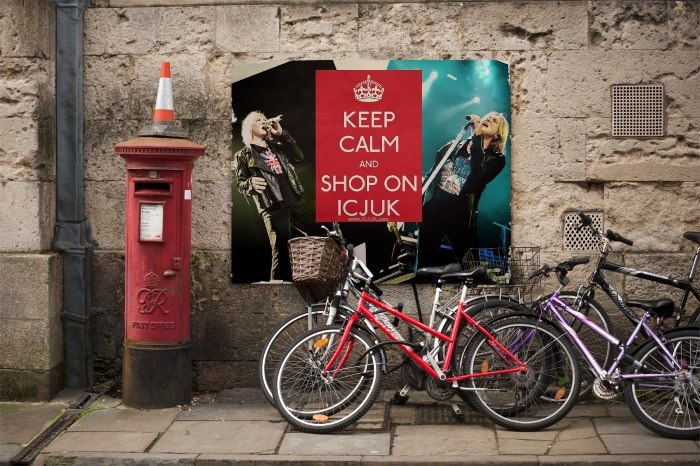 photo credit: Photos of CJV © Emma Cohan- photos courtesy of ICJUK/Claire Jane Vranian- used with permission- all rights reserved