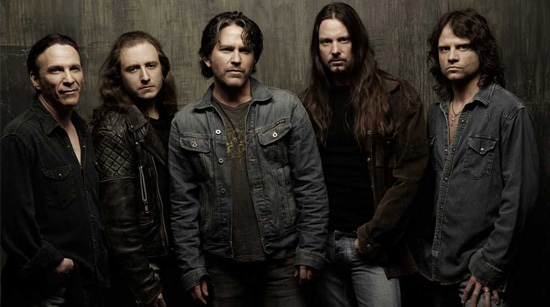 Get this – the first Winger album is a quarter century old. That means if it was a person it would more than likely have a serious binge drinking problem right about now. To celebrate, the band brought its 25th Anniversary show to Las Vegas. The gig was one of only two they are doing this summer, the other being the night before in New Mexico. Both were recorded for an upcoming live release, and featured original guitar/keyboard player Paul Taylor joining the current line-up of vocalist/bassist Kip Winger, guitarist Reb Beach, drummer Rod Morgenstein and guitar/keyboardist Jon Roth (Taylor's replacement) to form what could best be described as uber Winger. This was a treat for fans as the only other time this happened was summer 2002 when Winger toured with fellow 80's brethren Poison, Cinderella and Faster Pussycat. It's also a refreshing change of pace from the growing trend of bands hopping onstage with only one recognizable member barely able to croak through a song while underpaid nameless scabs do the bulk of heavy lifting backing up those sad figures on their familiar anthems from yesteryear.

Opening with Pull Me Under from latest release Karma, the band came out firing on all cylinders to the delight of the appreciative crowd in the Chrome Showroom. Kip is holding up rather well; most guys in their 30's and 40's don't look as good as the 50 something does tonight. Can't Get Enuff is next, and immediately the mind wanders back to MTV and the video that looked like it could have been a beer or car commercial. And this is where you are reminded why Winger could have only been successful during the excess of the 80's: they were a slick band for an even slicker era, both of which came crashing down with the onset of the 90's. This becomes even more noticeable during the performance of their entire debut lp; sure it's hard not to get a tinge of feel good nostalgia during songs like Madalaine, Seventeen and Heading for a Heartbreak – but it's impossible not to roll your eyes during bland filler like Without the Night, Poison Angel and what is arguably the worst cover of Hendrix' Purple Haze ever committed to tape. To this day, Beach genuinely believes that Bevis and Butthead killed their career, but if he was honest he would admit his band gave a crudely drawn upstart cartoon plenty to work with. Need an example? In Winger's heyday, Beach had a perm and Kip's signature stage move was a ballet style pirouette. Reb may have ditched the perm (along with his tee shirt a couple songs in), but Kip still dances around like he's in a rock and roll production of the Nutcracker.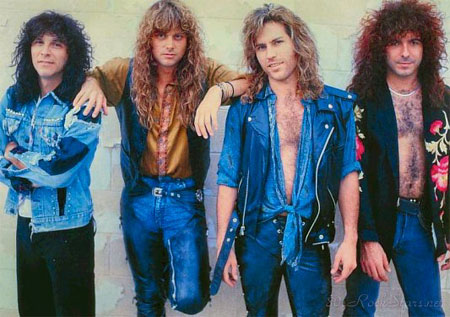 After the first record is done a few tunes from follow-up albums In The Heart of the Young and Pull are played for the crowd. Blind Revolution Mad and Down Incognito are executed well, but Rainbow in the Rose comes off rather clunky and sounds almost unrehearsed. A rocking version of You are the Saint, I am the Sinner closes the main set, and Miles Away and Easy Come Easy Go are paired up for the encore. All in all it's a good showing from a band whose heyday is long behind them, and everyone seems to enjoy the festivities. And just to show there aren't any hard feelings over the Beavis and Butthead thing, the band sell tees designed to look like the one that dork Stuart used to religiously wear on the show. It seems Winger can laugh at themselves while simultaneously turning lemons into lemonade. Good for them.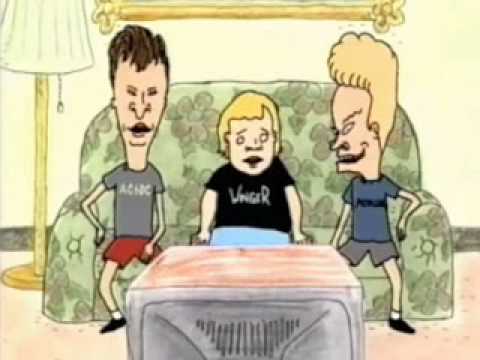 ~ The SmirK