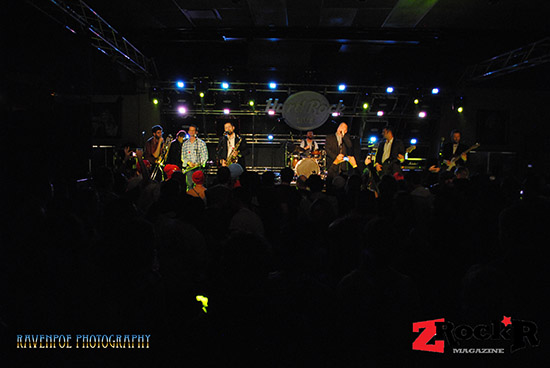 Great to see a band, that I have seen 18 some odd years ago for the first time, still sound as good now as they did back then. These guys still have the energy that they used to have and still more energy that some much younger bands today. The brought their mix of ska, reggae, punk and rock to the Hard Rock Live on the Strip, in Las Vegas on Oct. 9th.
Stephen Jackson on vocals has a voice well suited to this genre of music, and an energy level to rival someone 20 years his junior. He had the audience dancing the during whole set, while the rest of the band kept some of the tightest live music I have seen in years. It is good to see these guys touring again and with other ska bands as well. Hopefully there will be a resurgence of ska once again, it is some of the best "feel-good" music around.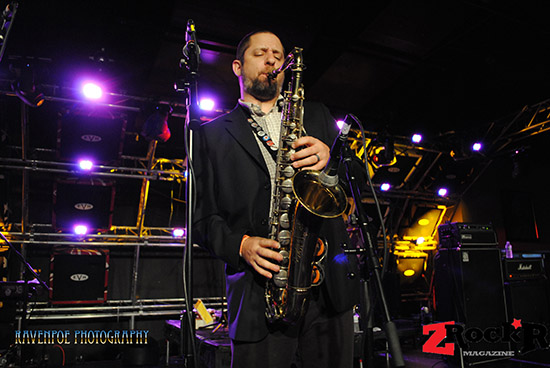 Also of note, The Pietasters brought a few very good bands along with them on this tour, BTU, which was a mix of bluegrass and ska, very enjoyable. The Remedies, which was a straight up ska band, and had a great sound and good audience interaction.
The last opening band was Be like Max, this band, is a band that may be one to watch. They have a great ska/rock sound, and an incredibly huge stage presence.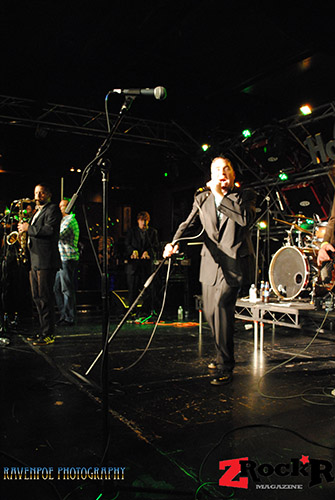 If you have a chance to see The Pietasters live, you should not miss the opportunity, you will not be disappointed, with them or with any of the opening bands.
~Jason Fedor
PHOTO CREDIT: Ravenpoe Photography/ Jason Fedor for ZRockR Magazine- ©2013 ZRockR Magazine- All Rights Reserved