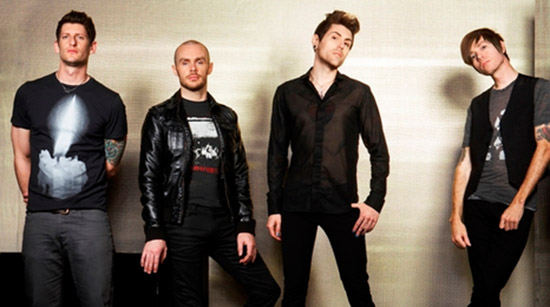 Jade, Hunter, and Adam walked onto the stage. Next followed Davey. The crowd of the House of Blues Las Vegas,who had been chanting for the past 10 or so minutes "through our bleeding we are one!", went absolutely fucking nuts.
Jade broke into those first few notes of Leaving Song Pt. 2, the second track and one of the hit singles off of their 2003 album, Sing the Sorrow. For a band who has changed so much, yet stayed the same, they absolutely tore the roof of. What followed was even more amazing, as they continued into "Girl's Not Grey" and then the first single off of their newest album Burials, "I Hope You Suffer", where Davey did one of his famous jump into the crowd and sing amongst the audience moments.
AFI covered a wide variety of their music in the short hour and a half set they performed. I was pleasantly surprised that they played a good chunk off of their 2000 album Art of Drowning, including "Days of the Phoenix" and "Ever and A Day". They even threw in "File 13" off of their 1996 album Very Proud of Ya!
Nothing was played off of their 2009 album CrashLove, but this album is one of the most disliked albums in their collection.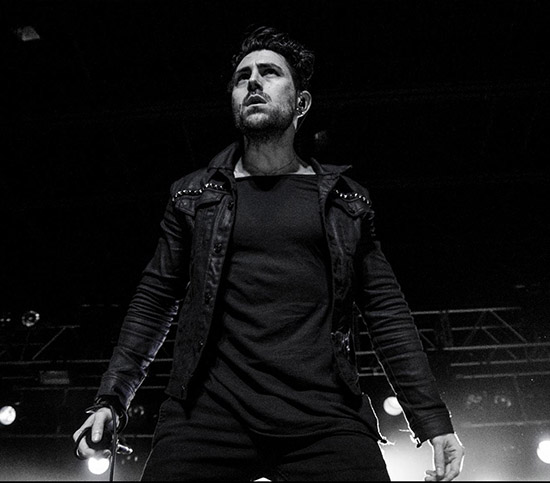 Then something happened. I witnessed something that they had not done since the first time I saw them in 2006. The opening riff to "God Called In Sick Today", which previously was how they ended their shows. Now, if you have seen AFI before, you know what a big deal this is… Davey not only jumps into the crowd to sing with their fans, he stands on the palms of the fans and as they lift him up like a God, he holds the microphone up, letting the voices of the room fill the equipment.
Not one voice went unheard.
From here they closed the show, and again "through our bleeding we are one!" filled the air. After a few moments they came back onto the stage, performing their cover of the Cure's "Just Like Heaven" as well as "Dancing Through Sunday" and closing with "Silver and Cold", both off of their 2003 album Sing The Sorrow.
This band always amazes its audience. Like a religious experience, you go in slightly nervous and eager to learn and leave feeling like you can conquer the world.
I can't wait for them to come back…
~Stephy Hayward
PHOTOCREDIT: © 2013 AFI/A Fire Inside and the respected photographers- all rights reserved