This is not just any Angel or Theory. This is The Red Angel Theory.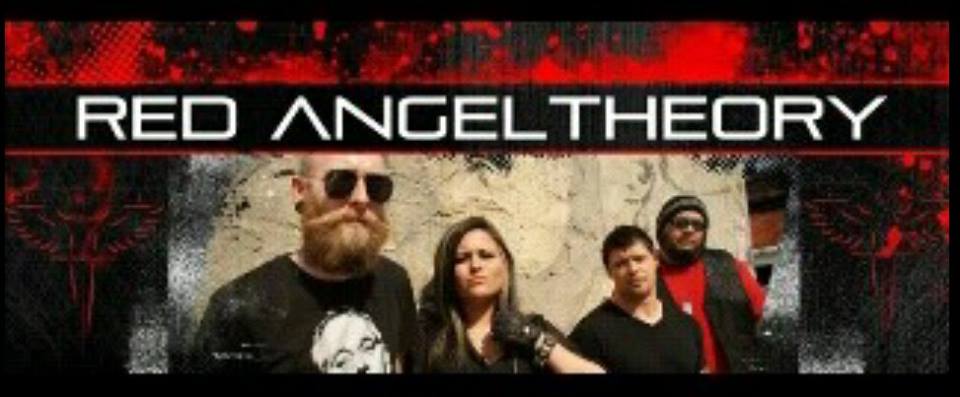 This is the story of a local legendary group of 4 mighty spirits. They have came together to bring life back into the local and wearied scene. These powerful spirits or warriors what some have called them were. Brandon Deaton who carries a guitar as a weapon. Phil Sahs which is a bone crushing bassist. Nick Sarabia that is a beast born drummer, and Monica Koohi who is a hardcore goddess of a vocalist. These 4 together make the group called Red Angel Theory.
I've got a chance to witness one of the greatest most powerful local bands. Also I got a chance to embrace a one on one with Red Angel Theory. After touring and supporting the local shows & scene wherever I go. Our schedules finally got a chance to meet.
Red Angel Theory is like an angel to a wearied land. Bringing order to a lost age. From what many predicted in the year 2013, Red Angel Theory had returned….
Hidden in the darkness and rising up into the city. Dallas would never be the same, and the world we know it would change forever! It's time for us, the people, the music, and the scene to "Rise for something…"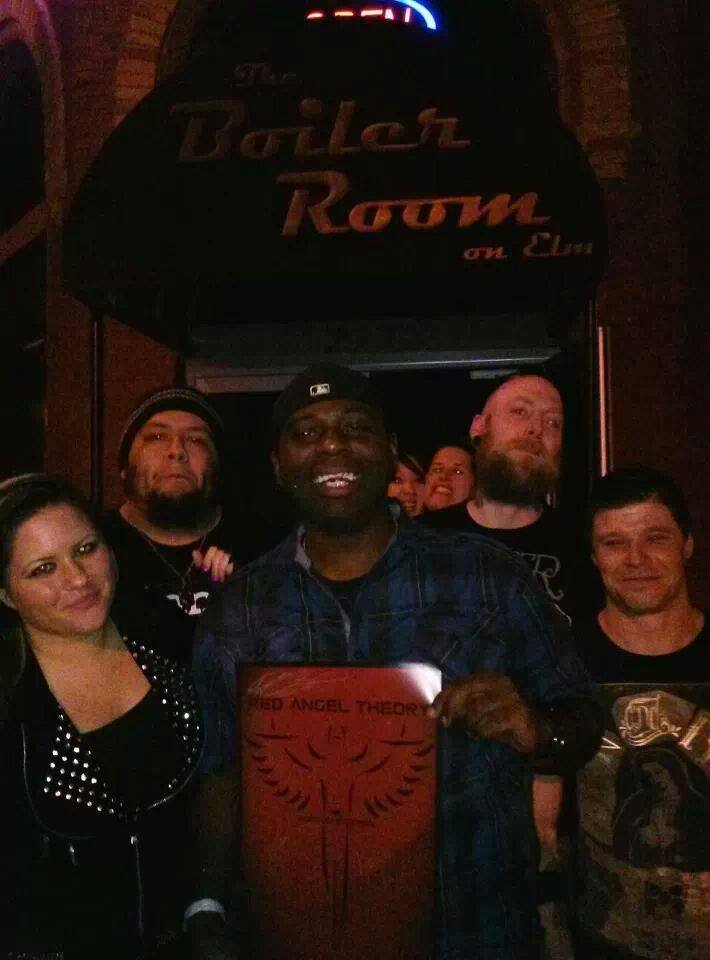 PHOTO:  ZRock'R Correspondent Lance Brown with Red Angel Theory out side of The Boiler Room on Elm in Dallas, TX
Red Angel Theory is from Dallas, TX and have been around since 2010. It wasn't until 2011 when they broke out with a new sound by adding Monica in 2011. Red Angel Theory originally got their name from a solo project that Brandon was working on. Then Nick and Phil joined shortly after to make Red Angel Theory. Some of their musical influences are White Elephant, Atlas, and Homer Simpson… Lol. All of the influences bring them closer together as a band. Red Angel Theory describes their music to new listeners as melodic, hard rock, just makes you feel better after you hear it. Some of my favorite songs are 'Inception' which is about new beginnings, starting fresh after going through hard times and starting over. I believe everyone can relate to this song even myself. Because at some point in your life you will be faced with new beginnings and truly be tested in your most hardest times. Another one of my favorite songs is 'When The Dust Settles' which is about what's left after, and what life has left you. This song can get you past a breakup, a devastation, the loss of someone or something close to you. This song sends a message on whatever is left, there is hope after.
Red Angel Theory has shared the stage with locals as The Circle, Awake In Theory, and White Elephant on countless bills. Also have played with Red, and Thousand Foot Kruch, and a soon to be show with Lacuna Coil. Red Angel Theory has played from Abilene, Tx to Crystal Springs, Ms. But their best shows have been in the Heart of Deep Ellum. I also asked about their dream tour and who would be on it. Then Brandon answered' as long as it pays, a bowl of green M&M's and a minion too. Red Angel Theory is currently living in the Now and recording songs. Also is focused on selling own tickets and not the bill and global domination!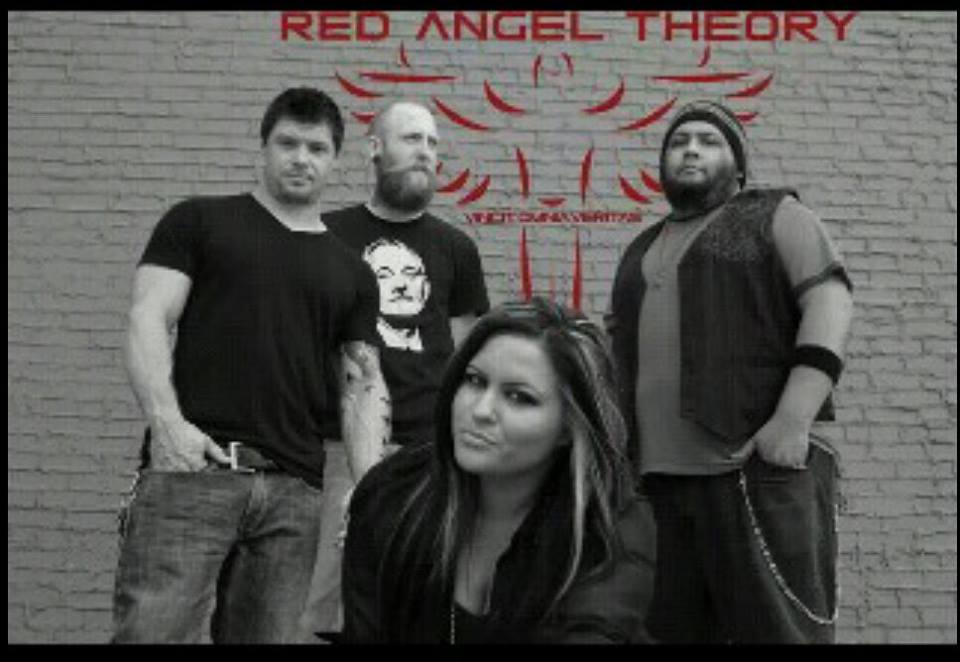 So get out and support Red Angel Theory and the scene!!!
If you haven't heard of Red Angel Theory yet, then you can tune in locally in Dallas on 89.7 Power Fm to hear their newest single' Scream' and 'Rise Above'. Or you can listen to and buy on Reverbnation, iTunes, Amazon and YouTube. I myself even uploaded some live shows of Red Angel Theory. You can also find Red Angel Theory on Facebook, YouTube and Twitter. While you there checkout Koohi.com Monica's jewelry that can be seen worn on stage, also being seen worn by other local artists.
For booking contact
Shadow Entertainment Media
Bobby Siekkinen
Bsiekkinen@shadowentertanmentmedia
Or
Deanna Echols