Disciples of the Christian rock band Stryper came out in full force on Saturday April 12th to Stage 48 in New York to hear the gospel of rock!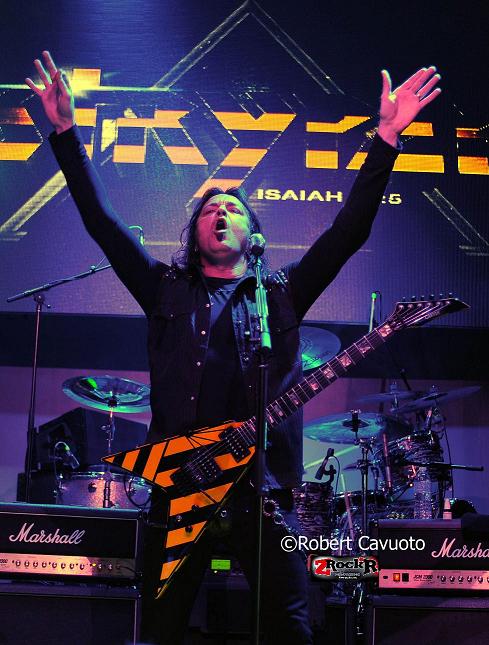 This was a rescheduled show from early February when the northeast was hit with just one of many an apocalyptic storms and the band had to cancel. On this warm April evening, Armageddon was looming inside rather than outside. A wall of amps lined the altar of worship to anoint the band's congregation with their unique brand of hard driving commercial metal with a spiritual message. The style of music that they have waved the flag for almost 30 years.
A giant plasma screen above band flashed their logo along with the psalm; Isaiah 53:5 – "But he was wounded for our transgressions, he was bruised for our iniquities: the chastisement of our peace was upon him; and with his stripes we are healed".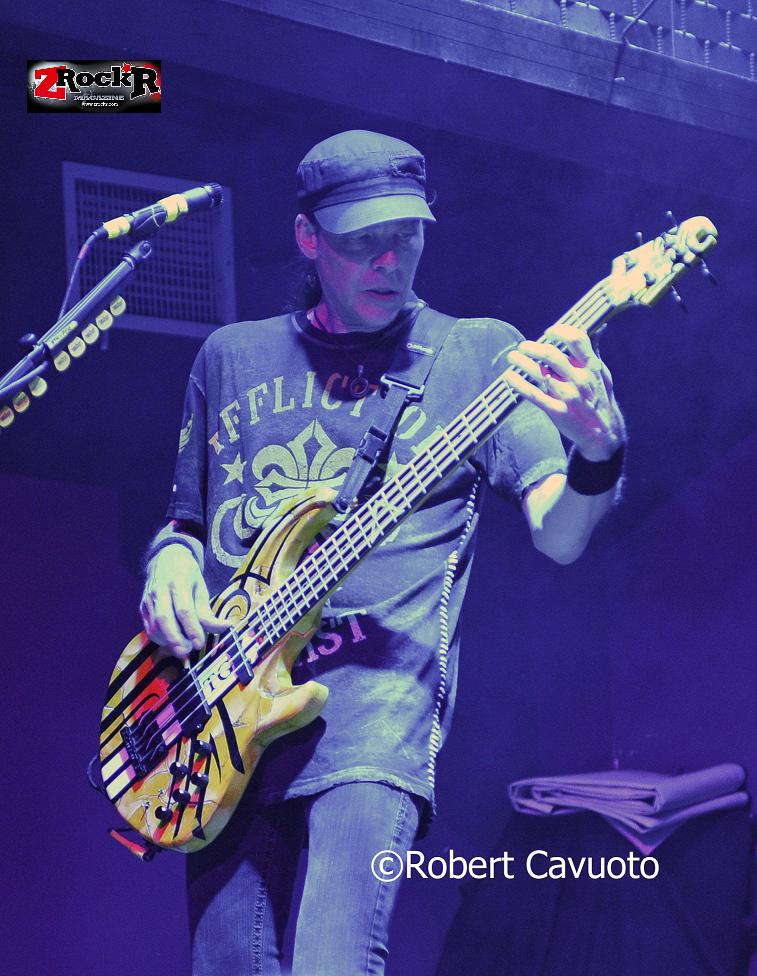 In the pulpit was one of rock's most charismatic and energetic frontman; Michael Sweet on vocals and guitar, Oz Fox on second guitar, Tim Gaines on bass, and Robert Sweet on drums. The band took the stage and crushed the audience with a 90 minutes set, performing all of their classics songs like "Calling You", "Soldiers Under Command", "To Hell with the Devil" as well as new songs off of their latest CD like the title track "No More Hell to Pay", "Legacy" and "Marching into Battle". I'm not sure who was having more fun, the band or the crowd.
No matter where you stood in the venue the sound was nice and controlled the band sound fantastic. The mix was perfect and you could hear every instrument and vocal part even through Michael initially had some feedback issues in his ear piece, the crowd was unaware of. The band tossed guitar picks and Bibles to the crowd, played a cover of Kiss's "Shout it Out Loud" and even Richard Christie of the Howard Stern Show / Iced Earth hopped on stage to play drums for "Sing-Along Song".
Stryper's musical skills after all these years of touring and recording are simply epic. These guys know how to play their instruments and they know how to play together, as they are one of the few bands still around with all their original members. They are as rock solid and tight a band as you will ever hear.
Michael is a powerhouse vocalist with tremendous range and his guitar playing is equally as impressive. Oz Fox kept a dangerous look on his face as he assaulted his silver and black striped custom made GMW guitar. All eyes were transfixed on Michael and Oz when they dueled it out on guitar showcasing their harmonic shredding abilities. Many guitarists in the crowd were who were left scratching their heads whether they should have been home practicing instead of at the show.
By the end of the night the crowd was delirious between Michael surging vocals and Roberts pounding drums. What lacked in stage lighting or visual effects was more than made up with pure energy. It was raw and unbridled.
The band played like the veterans that they are. They played like they still cared about the music and cared about being onstage. It was truly good music and fun time for everyone that was in attendance.