I've seen a fair amount of tribute bands in my day, everything from Black Sabbath to The Beatles. Never before had I seen a band that was able to pull off music from the decade that I grew up with. The decade that brought us the voices of Kurt Cobain, Layne Staley, and Chris Cornell, just to name a few. Then comes the tribute to the 90's, Wicked Garden, a trio comprised of vocalist and guitarist Dominick Muzio, bassist and backing vocalist Shawn Trojahn, and drummer Jay Dardano.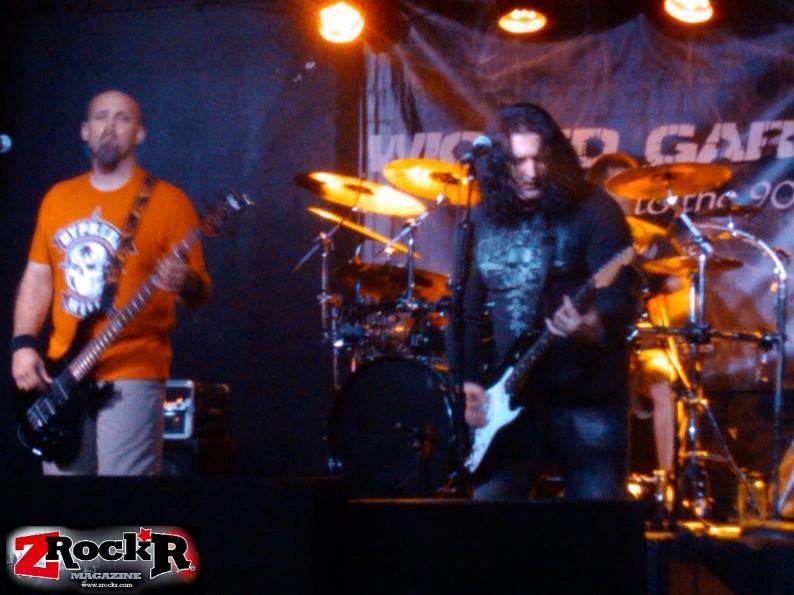 The Cheyenne Saloon carried the scent of beer and cigarettes as the guys took the stage. You'd think with a 90's tribute you're going to get the same songs that have been drilled into our heads for the past 20 years; "Smells Like Teen Spirit", "Man in the Box", "Jeremy", "Sex and Candy". Yeah, not so much. Any band who starts out their set with some Stone Temple Pilots is going to catch my attention. These guys did just that.
After absolutely rocking STP, they eased into "Machine Head" by Bush with not a single issue. As someone who holds this song very near and dear to their heart, as it is one of the first I ever learned on my guitar by myself, to see it done so perfectly was a joy. Muzio let the energy of the song and the fun of it emulate from the tips of his fingers to his long, curly hair.
The guys in Wicked Garden continued on through the set, embracing some of the punk sounds of the 90's with Rancid's "Ruby Soho" and Green Day's "Basket Case".
Heading back into the darker side of what some would call "grunge", they kicked into the memorable "Possum Kingdom" by the Toadies. Although this song is usually played with a whammy bar, Muzio easily played each note with precision. They threw in some Nirvana, and dedicated the classic "Rape Me" to a fan who'd driven in from out of town to see them perform, all because she'd mentioned that she enjoyed the way they perform it. I've seen a lot of bands go through their evening not paying a bit of attention to those who came out to support, but these guys spent the time that could've been taken to sound check talking to people, giving hugs, and enjoying beers and laughs with friends. It was refreshing.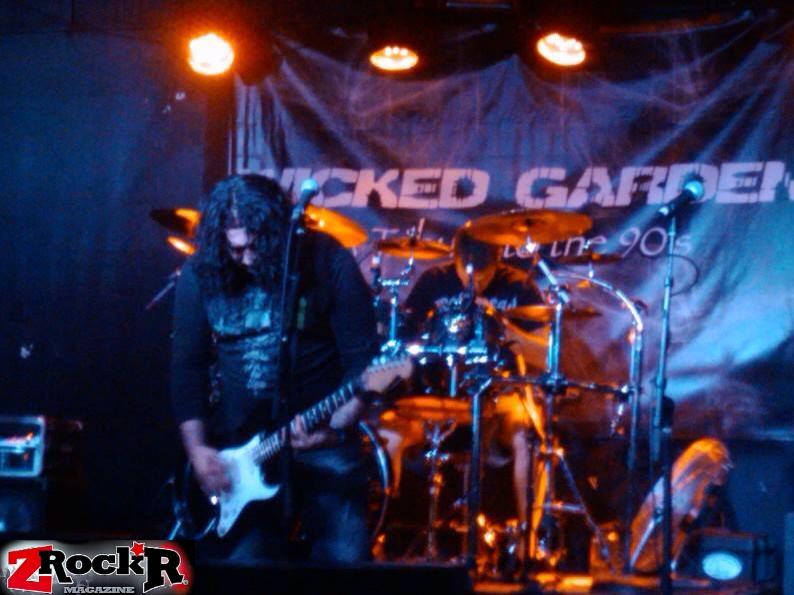 They continued with Alice in Chains' single from the 1992 film "Singles", "Would?", a song written about Mother Love Bone's vocalist Andrew Wood. Layne Staley and Jerry Cantrell have voices that are difficult to pull off, but between Muzio and Trojahn, the song was done with justice. Next was some more Nirvana, a song dedicated to yours truly, "You Know You're Right". I'd seen Muzio and Trojahn perform this song at the Kurt Cobain Tribute Show on the 20th anniversary of his death, and mentioned to them that the song held some special spots in my heart. Yet again, the fact that they actually pay attention to their fans, completely blew me away.
The night continued with a nice mix of some Filter, Foo Fighters, and Monster Magnet, just to name a few.
After ending their set with Weezer's "Hashpipe", I finished my beer, completely content with how I'd spent my evening. These guys brought me back to the music that helped mold me. If you get the chance to see these guys, then I suggest you break out the flannel and do so. It is a treat that I know I'll be grabbing a taste of again and again.
All photos © Stephy Hayward