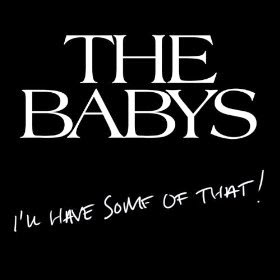 In the late 1970s and early 1980s, the Babys were one of the hottest rock bands around. Recording everything from classic hard rock to melodic pop ballads, this British band, fronted by John Waite (best known for his subsequent solo hit in the 1980s, Missing You) did everything and won over many a fan despite numerous internal conflicts. Even as the original structure of the band fell apart and incorporated American members (including future Journey keyboardist Jonathan Cain), they still managed to record some great tunes. Classic hits from the band include Looking for Love, I Love How You Love Me, If You've Got the Time, Isn't It Time, Give Me Your Love, Love Don't Prove I'm Right, Every Time I Think of You, Midnight Rendezvous, and Back On My Feet Again; many of these gems still get their share of airplay on the radio to this day.
The band finally fell apart in the early 1980s after five studio albums, with band members going their separate ways and into other projects and bands. Classic members Tony Brock (drums) and Wally Stocker (guitar) announced in 2013 that they were reuniting the group, albeit with a new lineup. This latest incarnation of the group included new bassist/vocalist John Bisaha, guitarist Joey Sykes, keyboardist Francesco Saglietti, and the "Babettes" Holly and Elisa on backing vocals.
Back in November at Vamp'd I was fortunate enough to catch the current version of the band live, and could not have been more impressed. John Bisaha captures the vocal style and charisma of a young John Waite beautifully, while at the same time managing to bring his own thing to the table. Stocker and Brock were still in fine form as well. Following this performance, the band released a single online, Not Ready to Say Goodbye. The album, I'll Have Some of That, was finally released in June of 2014.
Needless to say, this was one of my most eagerly awaited albums of 2014, having been wowed by their show last November, and the promising single that was released immediately thereafter. Would this be the comeback album that me and other Babys fans were looking forward to?
Unfortunately, no.
Let me start by saying my criticisms on this album have nothing to do with missing members of the band; John Bisaha is a great vocalist, and the other newbies to the group are actually all very talented musicians. This is not going to be another "this is not the Babys because John Waite is not on the album" review.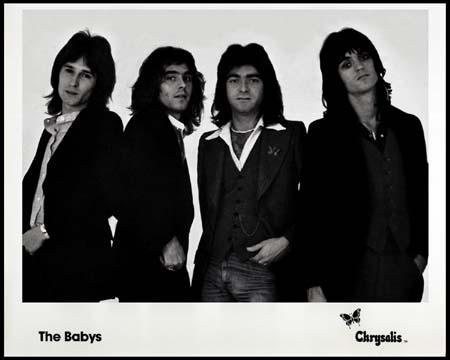 The problem here, sadly, is that the Babys have fallen into the very same trap that many classic artists have fallen victim to – they are copying modern pop/rock sounds instead of staying true to their roots. Thus, what we have here is not a Babys album at all; it is simply another modern pop album in a market already saturated by them.
With a rich musical heritage and classic rock hits than ran the gamut from pop ballads to hard rock hits, why does the band feel the need to copy modern rock/pop trends? Every song on here sounds just like what you would expect to find on a pop hits radio station today; not one song on here is unique or sounds anything like classic Babys. The reason I listen to classic artists is to escape from the horrid mess of modern pop and bland rock that has polluted the airwaves for the past several years. And now, the Babys are no longer providing classic rock fans with an escape from these songs; they are now embracing the very sound that fans like this one loathe. After such a promising show back in November, seeing the band fall victim to this increasingly annoying trend in the musical world is truly heartbreaking. Even the occasional solid guitar solo from Wally Stocker cannot help the record to stand out from everything else out there.
The biggest complaint this fan has of all, though? Not Ready to Say Goodbye, the single released prior to the album, which actually SOUNDED LIKE A BABYS SONG (and was far superior to anything on here) is NOT ON THE ALBUM. A huge disappointment; that song really increased my hopes of what to expect on the final record, as I am sure it did a number of other fans.
What was one of my most eagerly awaited albums of 2014 is, sadly, one of the biggest disappointments. Why do all these classic rock/pop legends feel the need to copy the sounds of what is popular today? It is their classic sounds that made them stand out and to be the voices of their generations. I believe this new version of the Babys has potential; the Not Ready to Say Goodbye single is solid proof that they are at least capable of recording songs that are true to the band's original sound. If this new version of the band records a second album I will be first in line to check it out, but I'll Have Some of That is a disappointment on a monumental scale that does not feel or sound like a Babys record.  Skip it.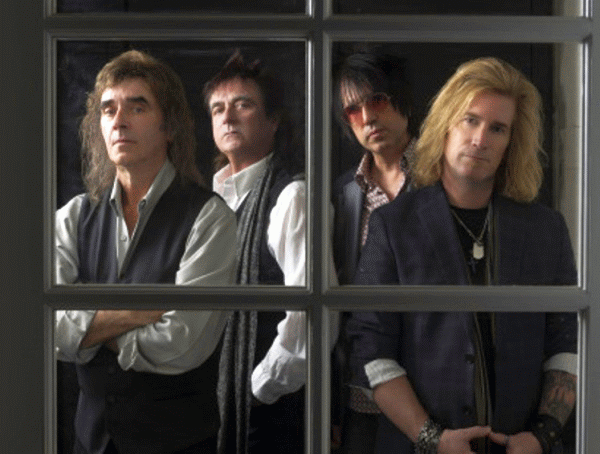 You can read more on The Babys here: http://thebabysofficial.com/