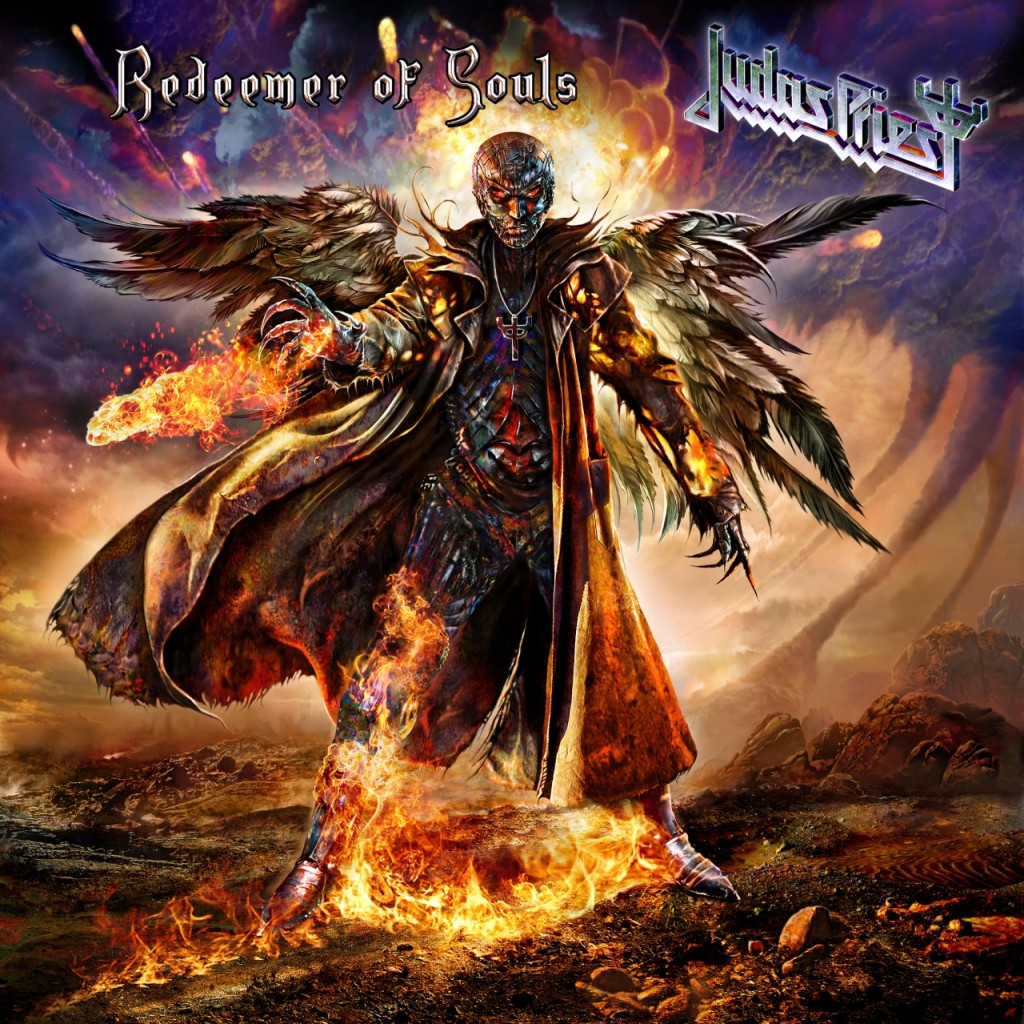 Rob Halford and Judas Priest have been the Metal Gods for over 40 years now. Reigning supreme for countless decades all over the world, to this day they have a following that is superior to nearly every other band out there. During their 80s heyday they scored countless hits and continued to build a fanbase.
Things took a hit for a few years when they reunited with a different vocalist, Tim "Ripper" Owens, whose style simply did not suit the band. Fortunately, a reunion with Halford occurred a few years later which spawned the 2005 masterpiece, Angel of Retribution, one of the strongest records in the band's catalogue. It in turn was followed up a few years later by the concept album Nostradamus, which may have been a little too ambitious for its own good, though still well received by fans.
Long time guitarist KK Downing left the band and was replaced by Richie Faulkner, who has toured with the group extensively, but had not recorded with them until now. Redeemer of Souls marks Faulkner's first appearance on a Judas Priest record; this album is the band's first studio release in six years.
We have been waiting a long time for a new Judas Priest record, so needless to say, the expectations for Redeemer of Souls are definitely high. And while this rock and roller will be the first to say that the album does not exactly break any new ground or throw any unexpected surprises our way, it is a solid record of new tunes from these heavy metal greats.
After the radical experimentation of the Nostradamus concept album, Redeemer of Souls is something of a return to normalcy, as normal as Judas Priest gets anyway. The album is one that stays hard and heavy throughout; even on the slower tunes. As the album is a brand new release, it is difficult to tell yet if any of these tunes will one day be revered as classics in the Judas Priest catalogue, but I seriously doubt any fan is going to be disappointed with what Rob Halford and company have unleashed upon the world with this record.
If you are wondering whether or not the band is still in fine form, you have absolutely nothing to worry about there. Even into his 60s, Halford still hits the high notes in a way few other rock vocalists can. New member Richie Faulkner fits in perfectly, despite being half the age of the rest of the band members (having seen Faulkner in concert with the band on the Epitaph World Tour, I can say that this guy more than holds his own). It is the guitar work and solos that stand out on this record on nearly every track, as a listener is quickly going to discover.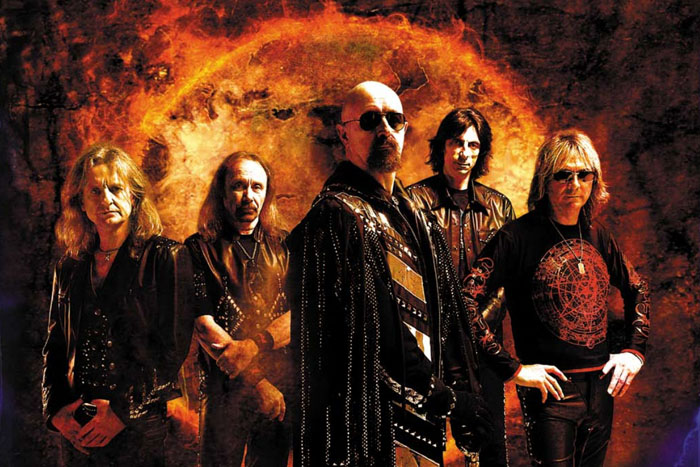 An album like this definitely has its share of tracks that will make the listener take notice. Opening cuts like Dragonaut and the title track do a solid job of drawing you in. Hell and Back, Secrets of the Dead, and Cold Blooded are compositions that prove slower songs can still be amongst the hard and heaviest in the Judas Priest catalogue. The fast paced, hard and heavy riffs of Metalizer make it the perfect spiritual successor to the title track from the Painkiller record. Of course, this rock and roll fan's favorite track on the record would have to be Crossfire, which brings in old school heavy, bluesy guitar work that is going to bring early Black Sabbath to mind. Closing out the album are Battle Cry and Beginning of the End – the former of which is one of the fastest, heaviest numbers on the record, while the latter is a much needed slower, more melodic number that leaves a lasting impression on the fans.
While there is definitely not a weak track here, you may find yourself hoping for more stand-outs. It will be interesting to see how this record ages as part of the Judas Priest catalogue, but as it stands, I think fans are going to eat it up.
In addition to the standard 13-song album, a special edition is also available with five additional tracks that did not make the final cut; the band members said that these other five songs did not fit in with the feel of the rest of the album (something I can agree with after having given them a listen). Despite that, these are not "throwaway" tracks by any means. Fans will want the deluxe edition; these extra songs are well worth shelling out the extra cash for, and must be heard to be appreciated.
Redeemer of Souls has arrived at long last. Is Priest's first studio album in six years what everyone has been hoping for? This Priest fan is not going to defend the album like it is holy, but at the same time will express satisfaction in this collection of tunes that Halford and company have sent our way. It is very unlikely any Priest fan will be dissatisfied with the band returning to the sound that made them great after a wild concept album. This is just good, straight-up heavy metal the way only the mighty Priest can pull off. Strongly recommended!