AUGUST 2014 HOROSCOPES!
LEO: HAPPY BIRTHDAY! A positive out come in a legal or financial matter starts the month out on a happy note. If it's a new job opportunity give your self some time to get adjusted. Starting a new health regimen will be just what you need to feel good about your self. While at the same time improving your overall mental and physical well being. Now is also time for singles to start putting them selves in situations to meet other singles. Those who have been working on strengthening existing commitments will see positive responses and loving results from their partners. Think of the month as new opportunity to build the foundations that bring you happiness.
For the rest of the Zodiac for August:
CAPRICORN: If things are going relatively fine why would you want to create problems where there are none? In most cases it best to let a situation ride out before we create unnecessary drama. It may be time to reassess your true objective. This month stay under the radar at home and at the work place. You will not come out the victory if you try to manipulate or force any results. Money still remains stressful. However, you will have enough coming in to cover what will be going out.
AQUARIUS: A busy month both personally and professional will require you to balance your time accordingly. There may be many projects to complete in a timely manner. Make sure to take the time to do a thorough job. Mistakes will not look good in the eyes of your superiors. Relationships are going to be a little challenging as a partner or mate may not be as supportive as you would like. They appear to also be under some work related stress so be under standing. Watch your spending this month. September may have some unexpected expenses.
PISCES: Those of you who have been in a residential or employment transition will now be able to make that move with little or no effort. Those of you have already made the transition need to give things more time before you cast judgment on the situation. Health is a big one this month. Make sure to follow up with medical professionals take advice and medications as directed. Money is improving now but learning to be more resourceful with your money is going to your advantage. Relationships may need to take a back seat for now especially if you are single. Someone you have been pursuing or have your eye on may not be entirely single themselves. Pay attention the signs are apparent!
ARIES: Starting the month off with a specific game plan is fine. Be flexible with your thinking as you need to be able to trouble shoot as necessary through out the month. Work environments are going through some internal struggles this really should not impact you or your position. Stay out of the gossip in order to maintain a consistent attitude. Singles who have recently starting seeing someone should not try to make them a soul mate unless the traits are already there. Date mate fine just have fun. Rams with children may need to address an on going issue that needs some third party input.
TAURUS: Emotional issues can interfere with your work and or ability to make money right now. Financial matters remain a top priority especially when it comes to legal or credit matters. Friends and or relationship partners are trying to be understanding to what you're going through right now. However, they may be waiting for you get your act together. Your actions not words will be the key to keeping your support system in tact. Changes in our lives can be very humbling however they can also be used to manifest our deepest desires. You to can rise like the Phoenix.
GEMINI: If you have been putting all your energy and efforts in only one area of your life this month make sure you are expanding to cover all your bases. Financial personal and professional. You may hit a road blocks but this may help you to redirect your course of action. Money and work matters will have to take precedence. Family may be a source of frustration however using patience when dealing with sensitive issue will prove to be the best solution. Those of you who desire a new employment or career direction should definitely apply the effort this month to see that desire become a reality.
CANCER: Attitude is everything. You may need to take a step back and decide if you have been caught up in feeling sorry for yourself.? I'm not saying you aren't entitled to a little pity party. In order for you to have the job money career or relationship you really want it may important to completely let go of the past and all the negatives that come with those chapters in your life. The past in most cases on serves us in growth and lessons. If you are living in the past and comparing the present to it you are not going to get any tangible results.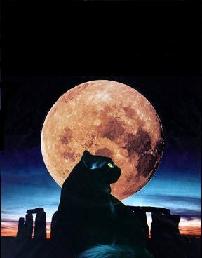 VIRGO: Just before you start focusing on your new birth year may be the perfect time to do a little spiritual cleansing. Some of you may need to do some literal cleaning in order to make room for the new. However, with your new birth year just a short month away the rest of you may need to clean that Hugh releasing in order to bring in desired results over the next year. Out dated thought processes, relationships, patterns habits you name it time to trash it!
On the flip side an unlooked for job opportunity should be given credence. If the money is not as much as you'd hope for try to negotiate it up front. You will not get it on the back end. Singles are going to be socializing more than normal so pay attention to those you meet over the next few months.
LIBRA: This month is a good time to expand your social network. New friendships and even intimate relationships can come out of your efforts. Finances are going to improve but if you need a new source of income you may have to wait until after your birthday to start any new employment searches. Take care of a minor health matter that may not be a serious as you think. First check your diet or life style for necessary changes that may correct the problem.
You may also want to check out the Virgo Scope for some pointers for you next month coming into your birthday also. Just saying.
SCORPIO: While trying to maintain a cool exterior are you giving those around you the wrong impression. In a business or work environment this type of calmness is great. In your personal or intimate relationships it can be misconstrued in a negative way. Relax and find your balance. A minor financial or insurance matter may need your attention. Those of you who are currently in the running for a promotion or job offer may have some minor delays before you know for sure. It still looks like a positive outcome on the back end.
SAGITTARUIUS: Finding the right balance is imperative. Just because the Universe is starting to give the opportunity to get on your feet it's not time to go out and blow your budget. This is just the Universes way of getting you to continue to build a rock solid foundation and change all the patterns of the past that have been holding you back. Work on your self right now. Some of you may have a stressful decision to make regarding your current living situation.
A move is definitely on the agenda for some of you. Old relationships must go in order for you to meet anyone of substance remember that as you are making choices later this month.
SOMETHING TO PONDER…
"The secret of making something work in our lives is, first of all, the deep desire to make it work:
Then the faith and belief that it can work:
Then to hold that clear definite vision in your consciousness and see it working out step by step,
Without on thought of doubt or disbelief."
Eileen Caddy
Footprints on the Path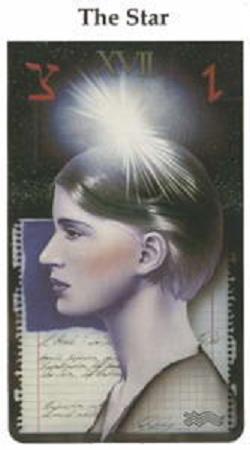 Do you want some insight into what is going on in YOUR life?  Consider a session with Lori!
Contact Lori directly at 702.260.0301 or got to Lori's Guiding Star website–
for more information on how you can set up a private session with Lori!
Outside of Vegas?  No worries! Phone consultations are available!