For the past 3 years, Las Vegas' favorite rock n' roll venue, Vamp'd, has been turned into a headquarters for KISS Army members to not only rock out to local greats performing the band's songs, but also to come together for a great cause. All proceeds from KISS Night in Las Vegas go to local non-profit corporation Imagine, which helps fund the arts in Clark County schools.
The night was filled with many local Vegas musicians paying tribute to KISS, but that's a different story for a different time.
It's no secret that die hard KISS fans everywhere have been exceptionally proud of original guitarist Ace Frehley's new album Space Invader and the success it has had. In the first week alone it sold over 20,000 copies, leading it to make its debut as  number 9 on the Billboard Charts.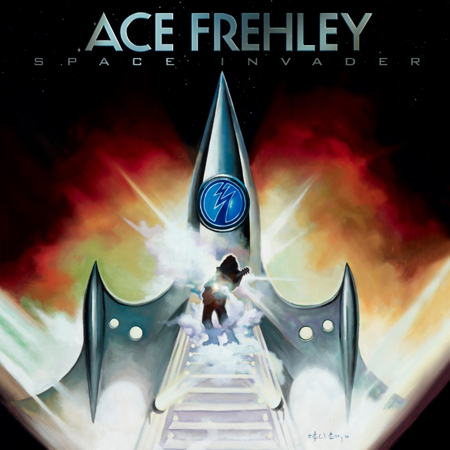 What a lot of folks may not realize about Las Vegas, is we have an amazing rock n' roll presence out here, and many who we are proud to call locals. One of those beloved locals is Scot Coogan. Although very well known for his work with Brides of Destruction alongside the talents of Nikki Sixx (Motley Crue) and Tracii Guns (L.A. Guns) as well as his work with Lita Ford while she toured with Poison and Def Leppard, Coogan is probably known best for his work with Ace Frehley.
After taking a break from Frehley's band in 2012, Coogan took time to work on other projects, and as of January 2013, he became a Las Vegas local. During his time in Las Vegas, Coogan has done everything from being a Music Director and Rock Star Counselor at Rock and Roll Fantasy Camp, to playing with the legendary Blue Man Group, to assisting with KISS Trivia, as well as many, many other events. He has become a part of the family out here, and anyone involved in the local rock scene can tell you that he truly is one of us, and we look forward to seeing him any chance we get!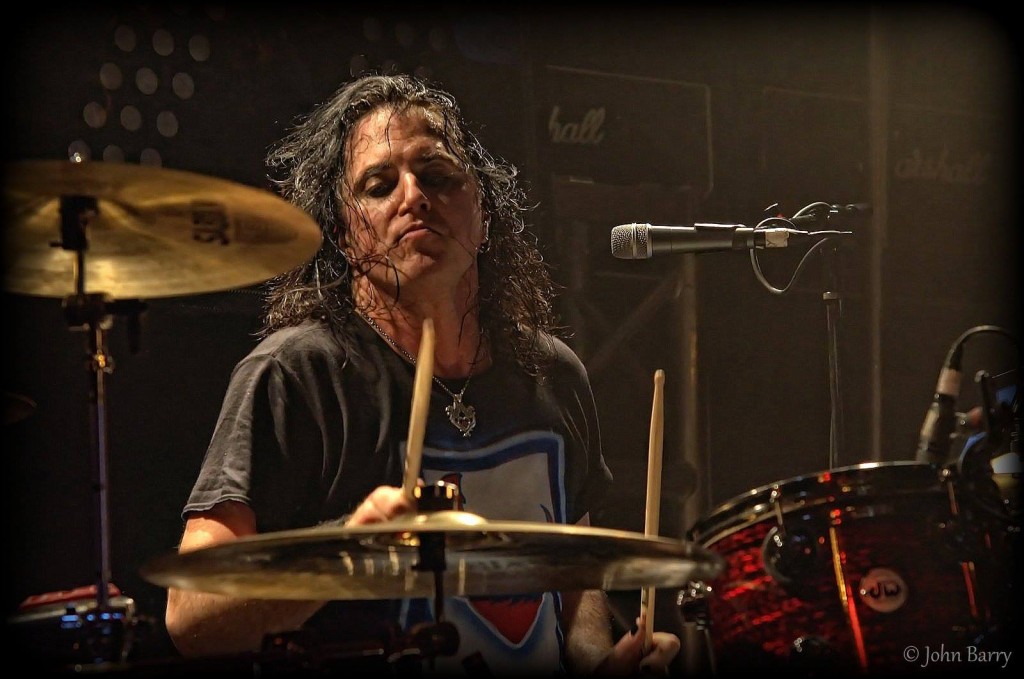 He hit the stage with local guitarist Stoney Curtis' LUST of KISS last night, helping pay tribute to KISS, and it was on that amazing Vamp'd stage that he announced something major. After 2 years of doing his own thing away from Ace Frehley, he will be returning to the Ace Frehley band this autumn to support the chart topping new album! As the tour dates quickly approach, Coogan will continue his work with Blue Man Group as well as other locals while he prepares for the tour. Surprised? We weren't! Not only will Coogan still be performing, he is also securing a Vegas residency for his successful Led Zeppelin tribute, 6 foot Nurse, where he not only plays like the late, great John Bonham, but serenades you like Robert Plant at the same time. I know, it sounds impossible, but I've seen the man sing his heart out to some KISS as he beats the skins like The Catman Peter Criss himself, not missing a single beat. Along with his upcoming performances, Coogan's three piece, Red Zone Rider, will be releasing their self titled album on September 16, 2014, featuring UFO's Vinnie Moore and MSG's Kelly Keeling.
Needless to say that we are all excited not only for Coogan's solo works, but for the Ace Frehley tour itself! The album Space Invader is amazing just by itself, but trust us when we say you will not want to miss this tour! Not only do you get The Spaceman himself, but you get one of the most talented drummers alive all in one bundle!  I'm pretty sure I can speak for quite a few of us ZRockR staffers when I say I cannot wait for this tour!
To catch Coogan out and about, you can visit www.scotcoogan.com or www.facebook.com/scotcoogan
And to see when the Space-Ace will be coming to a town near you, keep your eyes on www.acefrehley.com
We will see you at the shows!
Photo of Scot Coogan at KISS Night in Las Vegas III – ©2014 John Barry- used with permission, all rights reserved