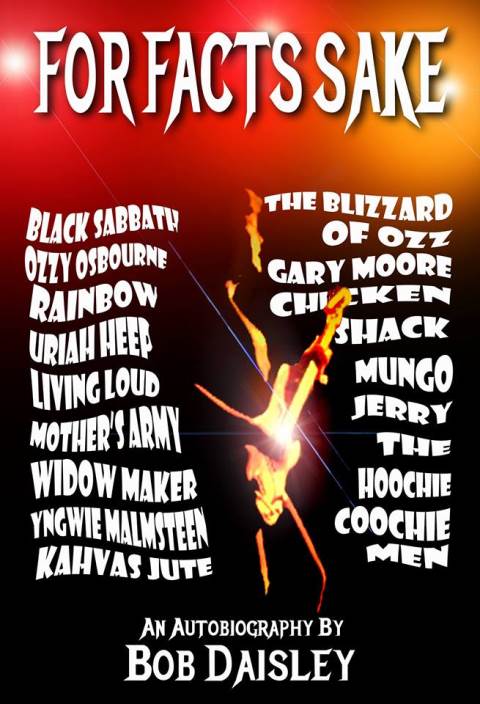 One of the unsung heroes in the world of rock and roll is Bob Daisley. His name is not an instantly recognizable one, but this bassist/songwriter has been going strong for decades, playing in countless bands and taking part in assorted collaborations. He has played with some of the biggest names in the world of rock and roll – Ozzy Osbourne, Ronnie James Dio, Ritchie Blackmore, Gary Moore, Jon Lord, Carmine Appice, Ray Gillen, Eric Singer, and Cozy Powell, to name a few. From his early experiences with bands like Kahvas Jute and Widowmaker to superstar collaborations like the Hoochie Coochie Men and Mother's Army, he has had a career that is truly legendary and certainly deserves far more attention that it has gotten over the years. If you are a fan of classic hard rock or heavy metal, chances are you have heard his playing/songwriting already, and not known it.
As I discovered when reading the book, Daisley had plans to begin writing an autobiography several years ago, but due to his hectic schedule, was only recently able to get around to it. In this day and age, where many a rocker is beginning to finally lay pen to paper and make their comprehensive life stories known, Daisley has finally found the time to jump on the bandwagon.
The cover of For Fact's Sake refers to it as "an autobiography by Bob Daisley." I cannot think of a better way to describe the book than that. Essentially, this is the story of Daisley's life, from his birth in 1950 in Australia, right up to the latter years. Throughout the book, Daisley delves into details of his childhood, his first musical experiences, learning about the business, friends and family, and pretty much everything in between. The book is also packed with photos (both color and black and white) spanning a half century plus time span. The hardcover book runs for over 300 pages.
For Fact's Sake is wordy, lengthy, and goes into the most minute of details on every little factor of Daisley's life, from the tragic to the comic alike. But, in the end, the sum of it all comes together nicely. Daisley encourages readers not to "skip ahead" to the later chapters with the better known bands, and after having read the entire thing from start to finish, I am glad I heeded his advice. For Fact's sake is comprehensive, unflinching, and perhaps most importantly, entertaining to any fan of rock and roll.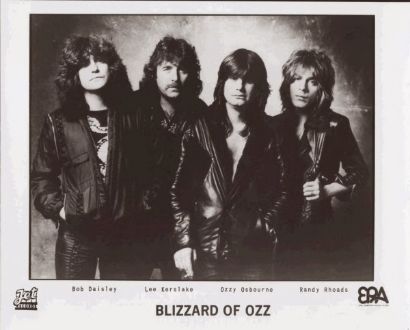 What makes this book stand out from the rest is the sheer amount of detail. Daisley covers every facet of his life experiences. When you are reading about becoming a part of major bands, he covers the legalities/royalties aspects/etc. As someone who is a die hard rock and roll fan but has never been a part of "the business" in that aspect, things like that make this all the more enlightening a read for me. We learn about both positive and negative relationships that Daisley has gone through, from those with his family members and friends, to those that he has had with music industry personnel. Hearing some of the more personal stories of the rock legends he has worked with is one of the best things about this book. Committing to read this book from start to finish was quite an undertaking, but in the end, I have no reservations in saying this is one of the greatest books about a rock and roll personality that I have ever read. In fact, not long after finishing the book, I set out to begin buying albums from the lesser known Daisley bands/collaborations described within.
I only have two major complaints with the otherwise excellent book. Firstly is the horrible cover art. This looks like it was designed by a high school student taking an entry level graphic design course! In particular, the font used for the bands and artists on the front cover that Daisley has collaborated with over the years is one of the most overused and clichéd fonts in the world today (unfortunately I do not know the actual name of said font). Secondly is the price point and availability (or lack thereof). The only place you can get the book is Daisley's official website, which means importing it if you are in the United States. By the end of the transaction I had probably paid roughly $50 for this book – a far cry from the $10-$25 range that most rock books I have bought over the years are in. But if you shell out the money to import it and can ignore the godawful cover art, you are in for some damn good reading.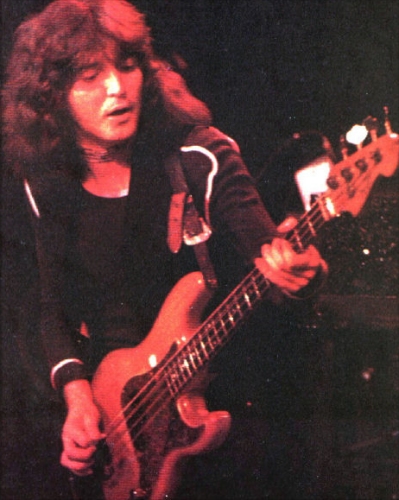 It is about damn time that Bob Daisley's story got out to the world, and the end product does not fail to please in the least. This story should not be overlooked, and is a must read for any fan. As a rock and roll fan and reviewer alike, I have read no shortage of rock books/biographies/etc., and would easily rank For Fact's Sake in the top five. Absolute highest recommendations, and worth the cash to import it from the UK.
ORDER FOR FACTS SAKE HERE FROM BOB DAISLEY'S WEBSITE!