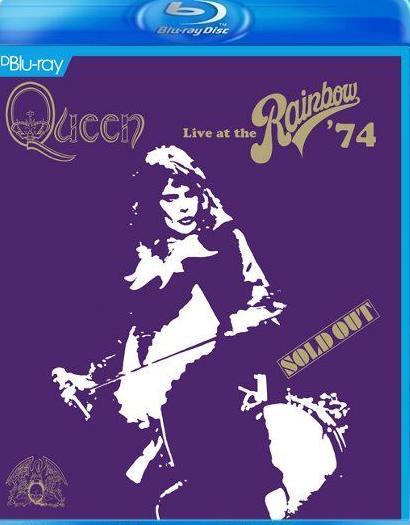 Queen. There are a lot of different Queens. Operatic "Bohemian Rhapsody" Queen. Stadium anthem "We Will Rock You" Queen. R&B "Another One Bites the Dust" Queen. Uber-pop "Under Pressure" Queen + David Bowie Queen. What often seems to be forgotten is the fire-breathing, hard-rocking, bad-ass Queen. First three albums Queen. Live at the Rainbow '74 is here to make sure you remember.
In 1974, Queen played the legendary Rainbow Theatre in London in March, on the Queen II tour, and again in November, for two shows supporting the Sheer Heart Attack album. These shows revealed a young, blazing band that dominated the stage. Tapes were rolling for both events, but a complete concert has never been released before now.
This set has been painstakingly restored, to phenomenal results. The audio quality is astounding! This is far and away the best sounding concert recording I've ever heard. And it's from 40 years ago. The video is (mostly) surprisingly good, as well. And Brian May is able to play without extra noise caused by his cape/shawl thingy he wore. (I can't wear a long sleeve button-down shirt when I play guitar without making an ungodly racket, so this was truly impressive.)
Freddie Mercury was perhaps the greatest rock singer and frontman ever. Brian May's guitar tone is instantly recognizable. Roger Taylor was a thunderous drummer, and a better lead singer than most bands' actual lead singer. And John Deacon… um, yeah. Hmm. He was definitely a solid bassist, and of course went on to write one of their biggest hits.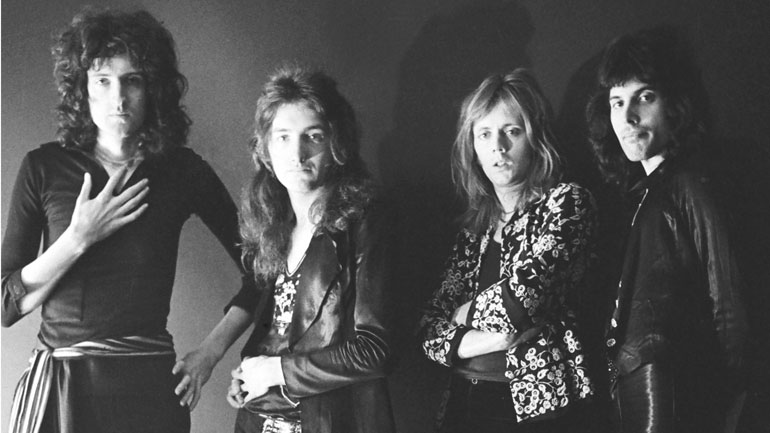 I admit I'm not as familiar with Queen's first two albums, apart from "Keep Yourself Alive," (a deficiency I am actively working to correct, believe me.). It's easy to forget that Queen had already had a couple of hits, "Seven Seas of Rhye" and "Killer Queen," before the iconic "Bohemian Rhapsody," "We Will Rock You," and "We are the Champions" were ever heard. So this amazing band is selling out shows without the songs they are most well known for today. And absolutely killing it.
There are some noticeable overdubs, mainly background vocals, but these were contemporary, and not new, modern additions. (And it's nothing compared to KISS Alive!, which was mainly a studio album with an audience track added.) There were some sound and power issues the second night of the November dates, leading to some fixes.
LatR is available in a few configurations: Blu-Ray, DVD, vinyl, CD. The video version features the complete November concert (comped from both nights), and selected bonus tracks from the March show. The CD and download version contains both shows.
Queen was an outstanding live band. I know, everyone already knows that. But this is a fantastic performance, and if you're unfamiliar with their earlier work it will be a revelation. They are on fire here. And that riff in "Son and Daughter," holy crap that's awesome! It is so much fun to rediscover their hard rock roots. Highly recommended.