The first time I heard Chiodos was after a bad breakup in January of 2010. I was going through my friend's iPod, and I stumbled across the familiar name. Hitting my eardrums was the opening riff to "Baby, You Wouldn't Last A Minute on the Creek". Then came the words, sung by the most powerful, angelic voice I'd heard out of a modern band. 1 year later, when they were announced to play Vegas' Extreme Thing Festival, I was beyond the point of excited. I stood in the crowd, eager to hear all of the songs I'd fallen in love with played live before my eyes, and although I still enjoyed the show, that powerful voice was not present.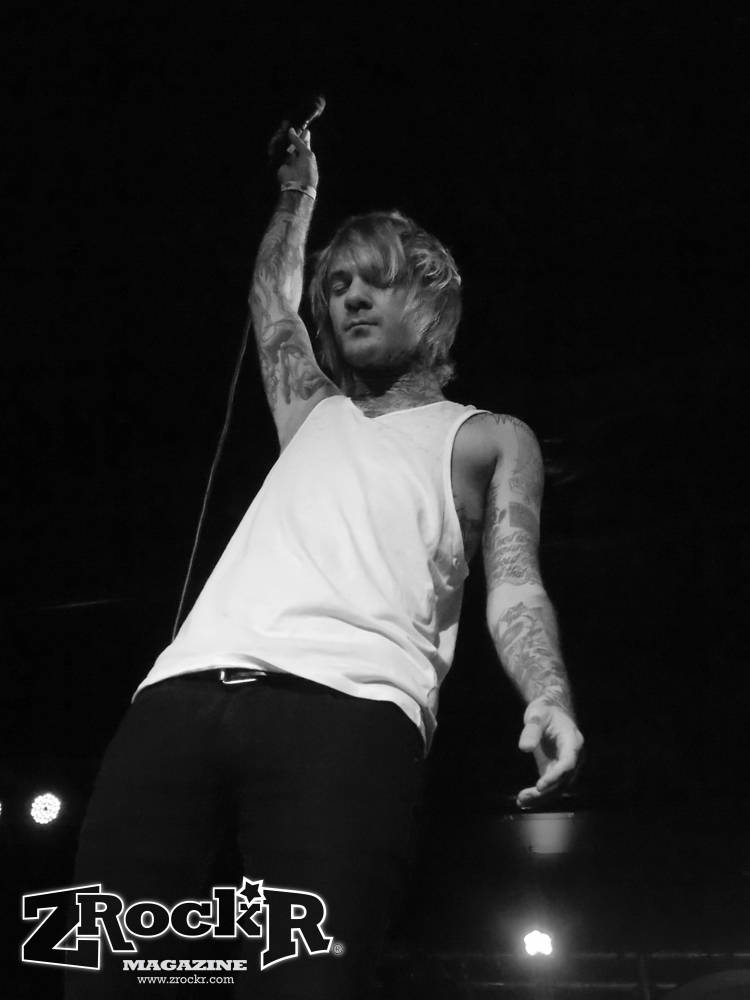 I went home that night disappointed, and I went out and bought the album that was played, Illuminadio, later that week. Brandon, the new vocalist of the band, carried a very different sound, but it worked in a way. Just like with any band, even though it is still the same, it is different. I enjoyed it for different reasons, but it didn't hold a candle to the first 2 albums, All's Well That Ends Well and Bone Palace Ballet, that I had grown to love.
In March of this year, after losing all hope in Chiodos, I was at another friend's house, and his phone began to ring. The ringtone was familiar in a way, yet so different. It wasn't something I had heard before, but it was that voice. It was those guitars. It wasn't Isles & Glaciers, nor was it D.R.U.G.S. "What is that?" I asked. With a grin, he answered, "It's new Chiodos. Craig is back!" I squealed like a little school girl, needing to hear it over and over again.
On April 1, I ran to the record store, grabbing their newest release; Devil. Upon throwing it into my stereo; I sighed, taking it all in. Each track carried the same fury as before, but with a newer punch to it.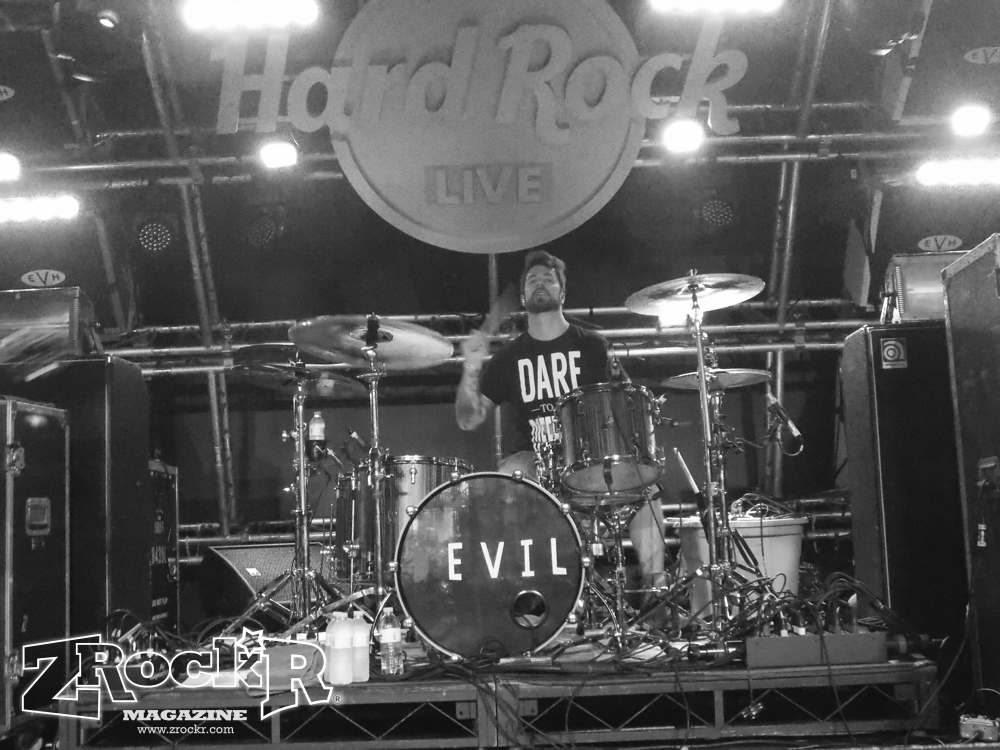 On July 31, I was fortunate enough to finally see them. I felt that same excitement I'd felt when I first heard the band. Out on the patio, fellow ZRock'R staffer Vinnie and I were led to Thomas Erak, guitarist of Chiodos and founding member, guitarist, vocals, and keyboards of Fall of Troy. He was one of the sweetest guys ever. After the interview, which you can read here, he hung out with us. We discussed life, love, brotherhood, and more. It was like catching up with an old friend, proving that the folks in this scene were about more than heavy guitars and mosh pits.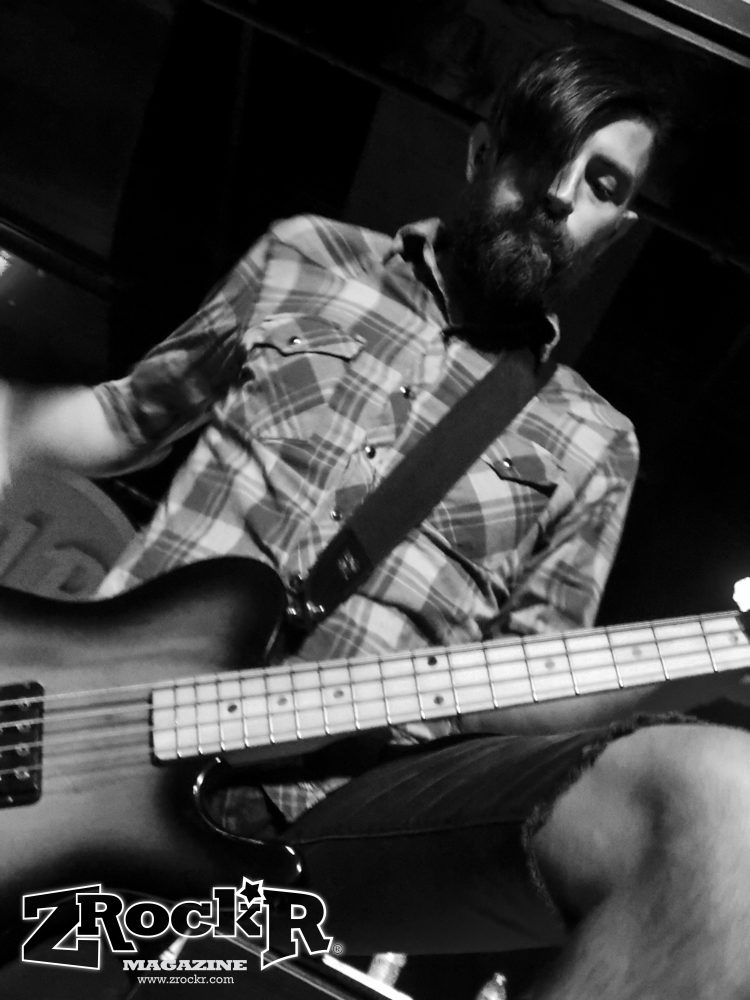 The venue went dark after he left us to play their set, and as I stood in the photo pit, I felt my blood rush through my veins. There they were. Chiodos. A band that had helped me through a tough time and completely changed not only my life, but added another horizon to my taste in music. I'm pretty sure my mouth hung open the enter time I shot the photos, as well as the remainder of their set.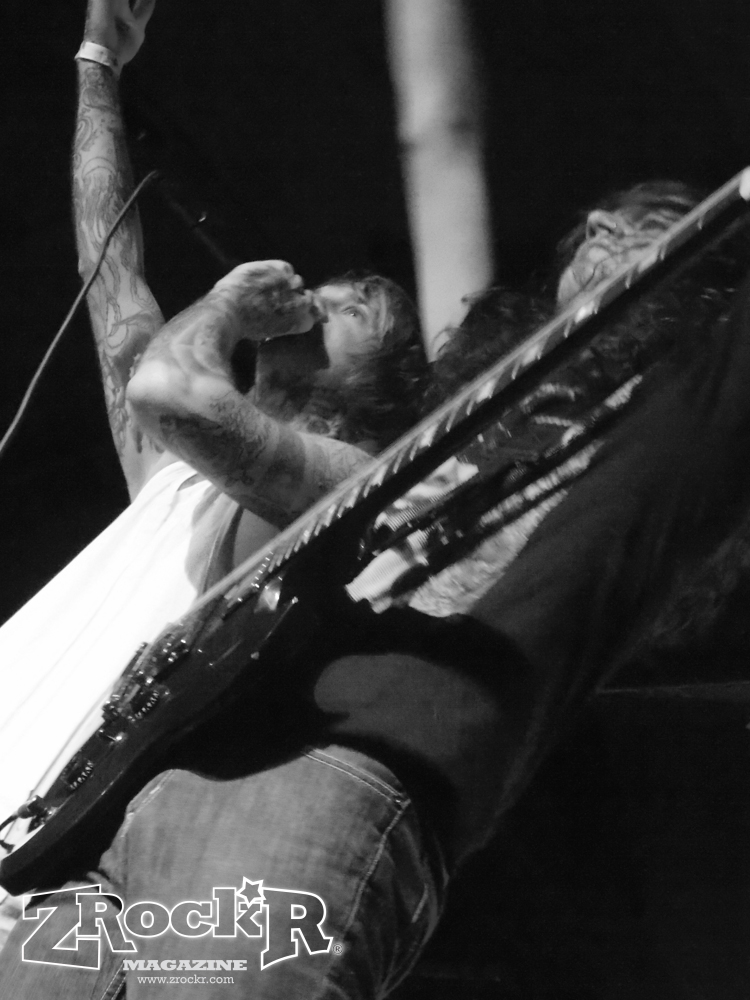 Vocalist Craig Owens didn't have to run around the stage like a chicken with his head cut off. He took control of the crowd in a way I'd not witnessed before. You could easily witness the love he had for the boys and girls singing his lyrics back to him. He held his microphone out to the crowd at times to hear their voices, and at one point he laughed, smiling the most infectious smile I'd seen. The rest of the band was just as entertaining to see. They took equal control of their audience, and for once, it was nice to see a band who didn't really have a "front-man". They didn't sit back and let Owens take full control of everything. They shared the stage equally as a band should, and you could see they thoroughly enjoyed every moment. Erak moved across the stage with ease and flair in his cut off jeans, throwing in tricks and holding his guitar in the air like any guitar god would (and should!). Bradley Bell rocked on the keyboards so well that he would make Guns n Roses keyboardist Dizzy Reed proud. He would stray from his board from time to time to hype up the crowd, his hair in his face like a true metalhead. Bassist Matt Goddard didn't command as much as the others, keeping in line with drummer Derrik Frost, but the sheer talent of the two was remarkable. Sadly, since the show, both have decided to leave the band, bringing in Mars Volta drummer Thomas Pridgen and Rx Bandits bassist Joseph Troy.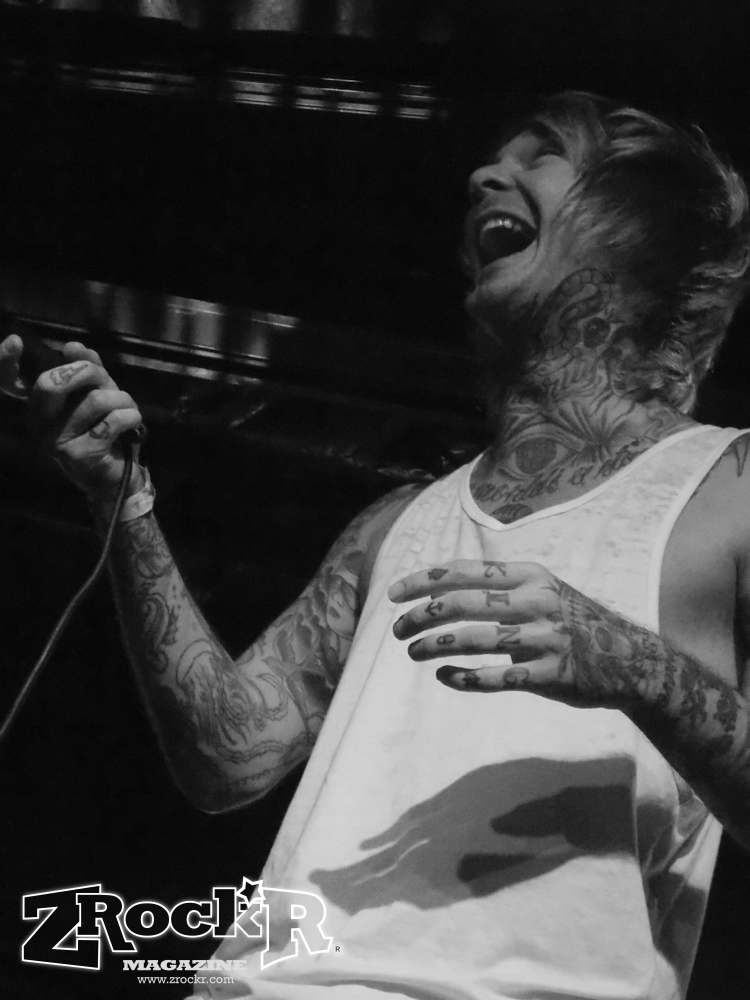 I stood in the crowd the remainder of the show, taking it all in, enjoying songs that I sang to in my bedroom like "There Are No Penguins in Alaska", "A Letter to Janelle", and the first Chiodos song to grace my ears, "Baby, You Wouldn't Last A Minute on the Creek", along with one that surprised not just myself, but threw the crowd into a frenzy, D.R.U.G.S.' "The Only Thing You Talk About".
All in all, it was an amazing show, and it left me speechless and overjoyed. Following them was another band that I was excited to see, Blessthefall, which you can read about here. We look forward to seeing Chiodos again with their new members at the House of Blues on September 26th with Bring Me the Horizon. If you are in, or will be in, Vegas, and you don't have your tickets yet, take it from us, this is one show you do NOT want to miss!
All photos ©Stephy Hayward/ ZRock'R Magazine