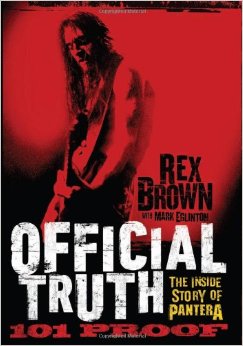 In the 1990s, an onslaught of grunge and alternative rock quickly laid hard rock and heavy metal to waste. The bands that did not change with the times became yesterday's news and were promptly forgotten and laid to rest. But there was one band that came out of Texas that kept rock and metal alive; reinventing the genre – Pantera.
With what many have dubbed "groove metal", these self-proclaimed Cowboys From Hell took the world by storm and won over fans all around the world. Vocalist Phil Anselmo, guitarist "Dimebag" Darrell Abbott, drummer Vinnie Paul Abbott, and bassist Rex Brown experienced their highs and lows as they toured and thoroughly rocked the world.
Over the years, it should come as no surprise that there have been countless books on Pantera, as well as a number of heavy metal books with sections covering Pantera. In a day and age where rockers and other personnel in the industry are putting out books at a staggering pace, it was only a matter of time before we heard from one of the Pantera members on this front. Bassist Rex Brown has finally done just that, teaming with co-author Mark Eglinton to tell his story.
Official Truth – 101 Proof tells Rex Brown's story over the course of his entire life, right up to the present day. We begin with Brown growing up and having to endure many of the hardships of his youth, explore the early glam-esque genesis of Pantera, the rise and fall of the band in their golden years, assorted side projects and ventures, tour and studio time alike, and even his more recent years and current life. Throughout the book, other people involved in the Pantera experience give their input as well – managers/road crew, producers/engineers, spouses/widows, early band members, etc.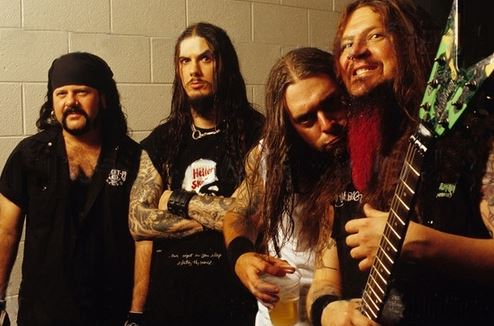 I will be the first to admit that while I am a Pantera fan, I am not someone who followed them religiously in their heyday. Reading this book for me was something of an eye opener, giving a detailed look back in their history to many interesting happenings and occurrences, on and off the stage, good and bad alike. At only about 250 pages, the book is a quick read; a big time fan will likely be able to cruise through it in about a week. By the time you are done reading you will have some stronger insight into one of hard rock and heavy metal's biggest bands.
Of course, this fan will be the first to admit that the book, while a solid (and still recommended!) read, is far from perfect. Even with input from other people from the Pantera camp, it still feels like it is a bit "one sided" at times; animosity between former members certainly does not help things there. It is unlikely that we will ever get the former Pantera members to all sit down in a room together for a Beatles Anthology style project, so for the time being we will end up having to settle for one-off books from the former members (no word if anyone else is going to write one yet).
The other issue, apart from the one-sidedness, is the fact that the book only seems to scratch the surface of a number of parts of the band's career. We get an idea of what Brown and his bandmates went through, with some highlights from all over his life, including in his youth, in Pantera, and beyond to the present day. It is all very compelling, but in a lot of ways, these vignettes just feel like part of a bigger story. It is too bad we do not have the cooperation of the former band members to complete the circle, so to speak. Throughout the book you will read about particular episodes and want to explore them deeper, only to discover that things do not get as in depth as you may like.
All things considered though, Official Truth – 100 Proof is a solid addition to the world of rock star autobiographies, despite a few minor flaws. It will be interesting to see if Vinnie Paul and Phil Anselmo eventually do their own books so we can get their spin on things, but for the time being, this is definitely a solid rock and roll memoir from one of hard rock and metal's most iconic men. Some minor, negligible flaws will not stop this fan from recommending Official Truth – 100 Proof.