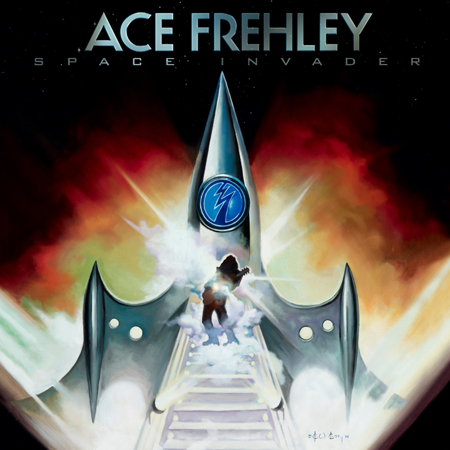 Out of the original KISS lineup, it was Gene Simmons and Paul Stanley that seemed to steal the spotlight, but it was Paul Daniel "Ace" Frehley who delivered those classic solos and made many a young would-be rocker want to pick up a guitar. Frehley's input during the classic KISS years is undeniable. Over the years it became clear he had a musical vision all his own that he wished to pursue, and fans have been enjoying it for years. Following his disbandment from KISS, he made a major comeback with his Frehley's Comet solo band in the late 1980s, and even rejoined KISS for a few years in the late 1990s/early 2000s for a so-called farewell tour.
Space Invader marks Frehley's first solo studio album since 2009's Anomaly. One thing fans of Frehley are definitely aware of is the fact that, despite his talents as a musician, Frehley actually has released very few solo albums (in fact, in between Trouble Walkin' and Anomaly, there was a 20 year gap). Still, fans absolutely adore the material he has recorded as a solo artist; the Space Ace is still going strong even if his studio output post-KISS is fairly limited. How does this latest effort measure up?
If you know me, you know I often dread new albums from old artists. All too often, you can end up with something that is lackluster and feels like a cash in, or worse yet, is a dreadful product that harms the artist's legacy, If you are a fan of the Spaceman, though, you will be pleased to know that Space Invader is a strong record that does Frehley justice, and then some. Fans will agree that this one was worth the wait!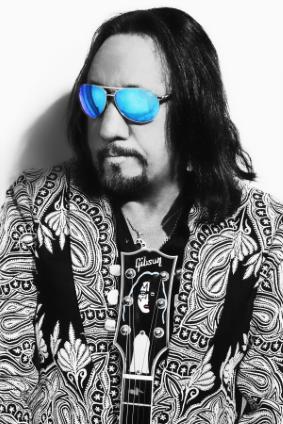 One thing worth mentioning about Space Invader is that there is loud, wild guitar playing throughout the album; the Space Ace never lets up on the guitar and that is definitely a good thing! From the get-go, the album feels like a throwback to the Spaceman's golden years; his vocal style is as unmistakable as his playing. There is not a weak track on the record; Frehley keeps the listener's attention throughout the duration of the album, shelling out a selection of tracks that are all unique but still distinctly his own.
Almost needless to say, there are many highlights here. The title track is an incredible rocker that grips the listener from the very beginning. Gimme a Feeling is a solid pop-flavored hard rocker that would not have been out of place on the Space Ace's 1978 KISS era solo album. Inside the Vortex is solid hard rock that stands out as one of the strongest cuts on the release. The cover of the Steve Miller Band classic hit, the Joker, seems like an odd inclusion, but in time I have a feeling I will honestly be able to say this is better than Miller's original. Closing things out is the instrumental Starship, which feels like something of a spiritual successor to the "Fractured" series of instrumentals that Ace recorded on his earlier albums. As you can see, fans will find a lot to like here!
Space Invader is Ace Frehley at his finest, still doing what he does best! This rock and roll fan truly doubts that any Frehley fanatic will be disappointed with this record. Space Invader is one of the best rock albums in 2014 so far, and comes highly recommended!