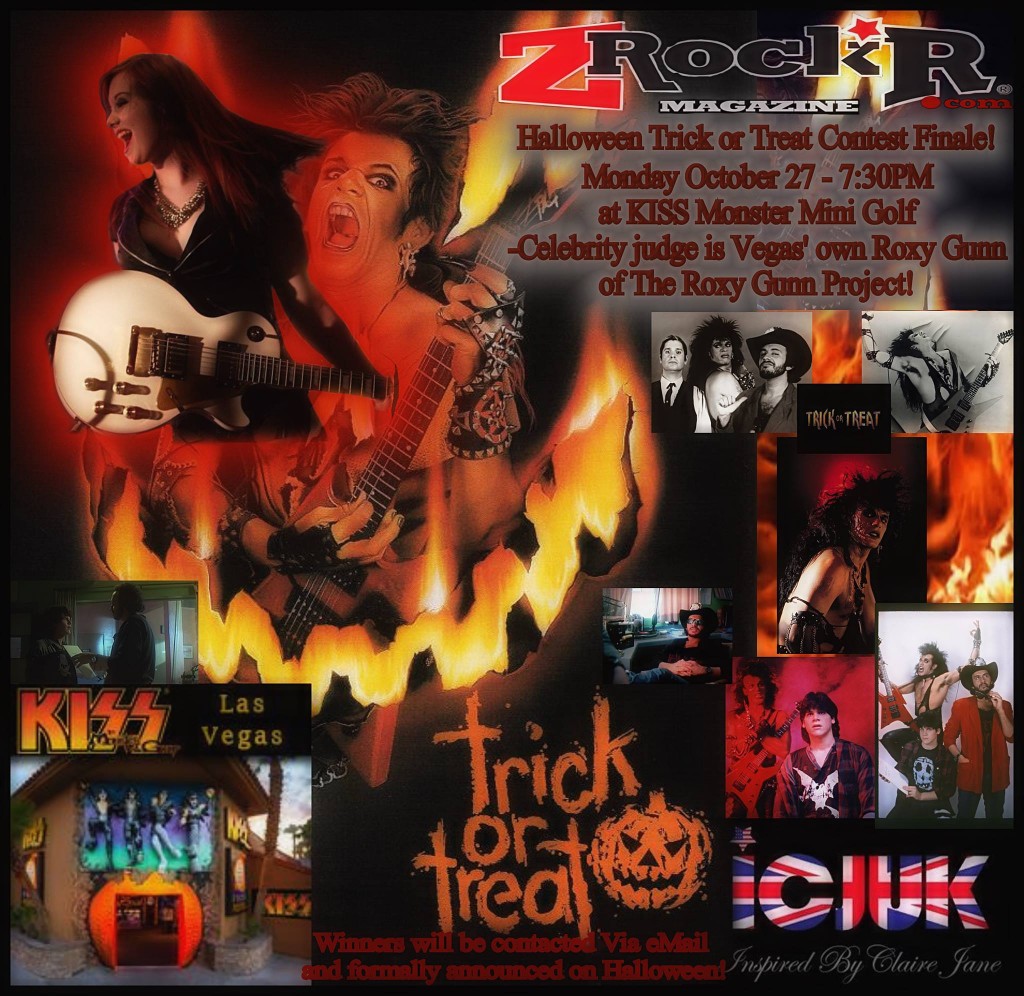 It's the ZRock'R Finale for the Trick or Treat Contest we are sure will raise Sammi Curr back from the dead!  Tomorrow night at Monster Mini Golf Presents KISS, Las Vegas - Vegas's own Roxy Gunn of The Roxy Gunn Project will be pulling the winners of our ZRock'R TRICK OR TREAT Halloween Contest! If you haven't entered yet you have just a little under 3 hours to get those entries in!
Winners will be contacted via eMail and will be officially announced on Halloween! The feast of the dead and Sammi Curr's birthday! The ZRock'R Trick or Treat bag contains not only the out of print American version of the DVD but also the 3 disc bluray box set that was never released in the States, Movie posters, the out of print movie soundtrack on CD by Fastway, an item from the ICJUK Skull and Roses line, Sammi Curr bumper stucker, buttons and other goodies- 2nd and 3rd prizes are nothing to sneeze at either!
Get your entry in now while there is still time because at Midnight west coast time- we will close out the entries! Enter NOW! Click HERE to go to Facebook and get your entry in!