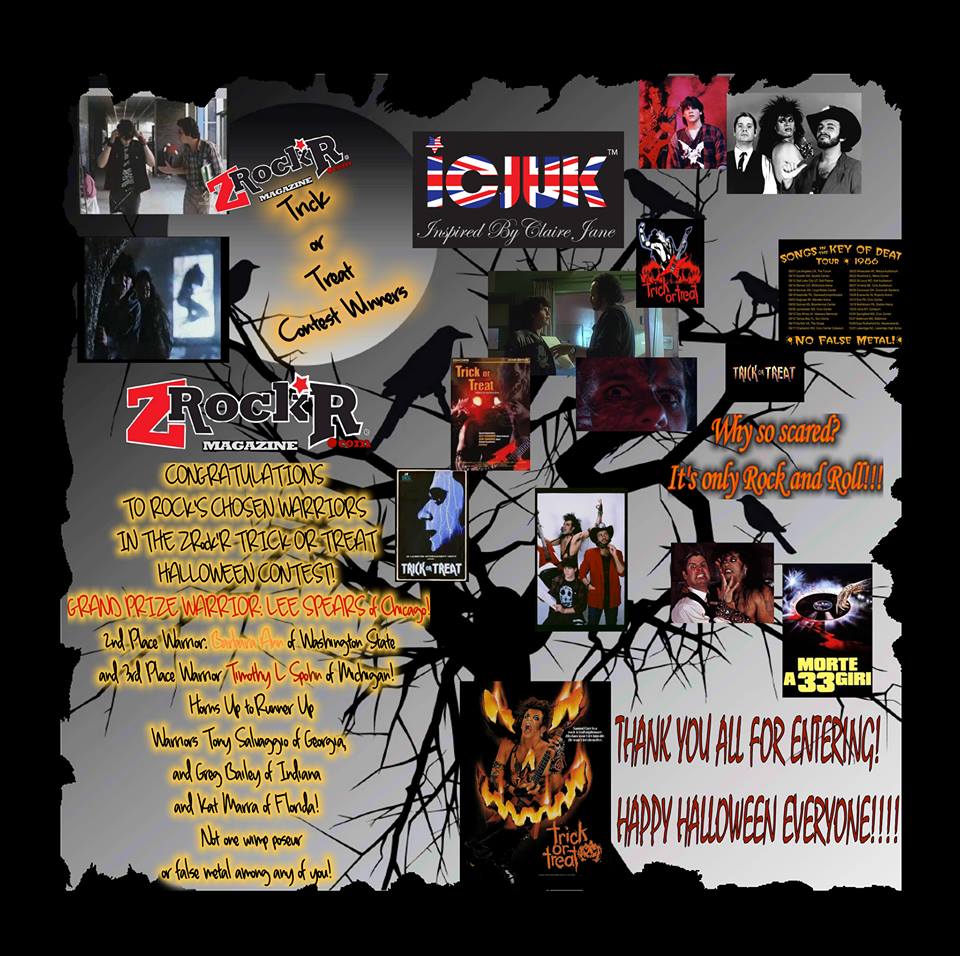 YOU STOOD UP TO BE COUNTED AND WE GOT YOU AFTER MIDNIGHT! !
ZROCK'R MAGAZINE SENDS CONGRATULATIONS TO ROCK'S CHOSEN WARRIORS IN THE ZROCK'R TRICK OR TREAT HALLOWEEN CONTEST! 
GRAND PRIZE WARRIOR: LEE SPEARS of Chicago! 
2nd Place Warrior: Barbara Ann of Washington State 
3rd Place Warrior: Timothy L Spohn of Michigan! 
Horns Up to Runner Up Warriors:
Tony Salvaggio of Georgia, 
Greg Bailey of Indiana 
Kat Marra of Florida! 
Not one wimp poseur or false metal among any of you! Sammi would be proud! \m/
THANK YOU ALL FOR ENTERING!
HAPPY HALLOWEEN EVERYONE!