The Sin City Sinners played Count's Vamp'd on Thursday, November 13, 2014, with special guest Tod Howarth (707, Frehley's Comet).
For nearly a decade now, the Sin City Sinners have been rocking Vegas. This band brings together many of the best musicians who call Vegas home, with a lineup that has undergone only relatively minor changes. In a city where new bands form and fall in no time flat, the Sinners have remained one of the few constant, performing a mix of cover tunes and originals, spanning a number of rock genres. This fan would best describe the Sinners as a "power pop" band of sorts, but they definitely transcend the label. To date the group has release five CDs of material, with a sixth on its way next year. The band's live shows are legendary to both Vegas residents and visitors alike, due to their mixture of diverse setlists and performances with a myriad of special guests (many of whom often pop in unannounced!)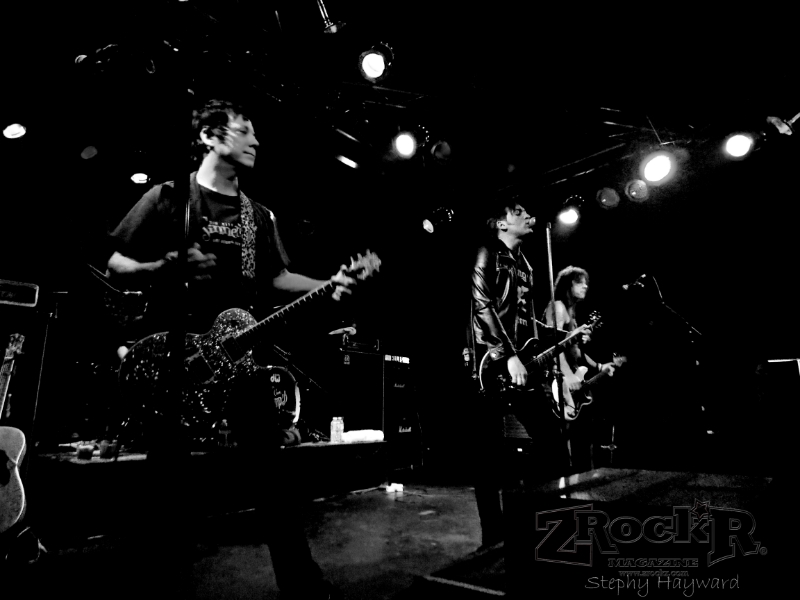 The current lineup of the Sinners is comprised of guitarist Brent Muscat (a co-founder of Faster Pussycat), guitarist Michael "Doc" Ellis (who has played with former Aerosmith guitarist Jimmy Crespo and Love/Hate singer Jizzy Pearl (Ellis primarily played bass for the band in the past), bassist Scotty Griffin (formerly of LA Guns), vocalist/guitarist Joshua Alan (of local Vegas band BlackBox13) and drummer Rob "Boom Boom" Cournoyer (formerly of Raging Slab).
Former members of the group include Todd "Dammit" Kerns (formerly of Age of Electric, he now plays bass in Slash's backing band, the Conspirators) and Zachary Throne (a self-trained actor/musician with numerous acting and band credits to his name; he is the son of the late actor Malachi Throne).
With Kerns and Throne no longer in the band, the group needed a way to fill said vacancy, and has done so through the hiring for BlackBox13 vocalist Joshua Alan. This is, far and above, the most unusual hiring choice the band has ever made; Alan is completely at the opposite end of the spectrum musically from his fellow Sinners – and about two decades younger as well! I recall reviewing the EP from BlackBox13 a few years back, comparing it favorably to bands like Sevendust and the Deftones. While their power pop style offerings feel considerably different with a man like Alan behind the microphone, his presence on the harder, heavier tracks is a welcome addition. It is a strange change in the band dynamics, and only time will tell if this is a good long-term decision for the band.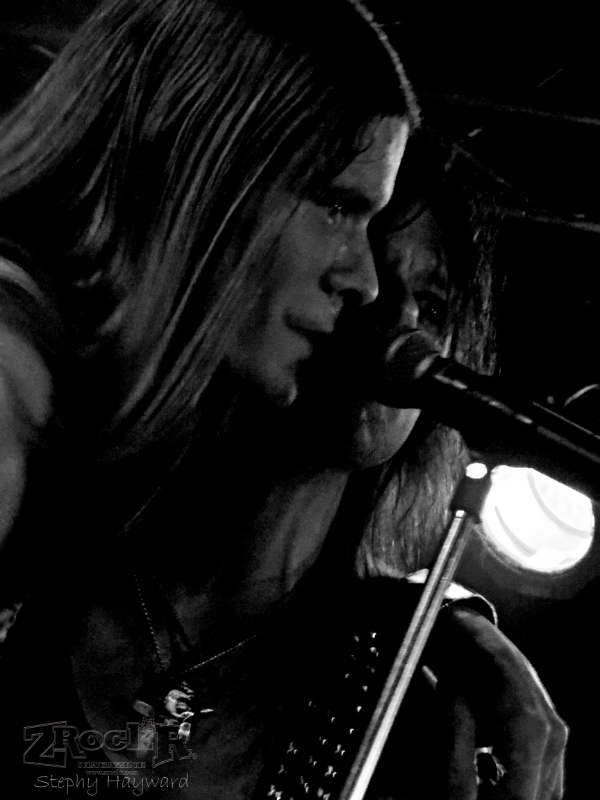 This proved to be a solid night of entertainment for Sinners fans. Typically due to my work schedule I do not attend concerts on Thursday nights, but this was an instance where this fan need to make an exception; I was long overdue for a Sinners fix, and dying to see Tod Howarth, one of the visionaries of Frehley's Comet!
The first half of the set proved to be the typical Sinners fare, with the band members alternating lead vocal duties as they often do. In addition to playing some new originals to be featured on their next CD, the band members swapped out lead vocal duties on a number of songs, including some KISS covers. Audience members heard everything from classic rock covers to Puddle of Mudd, going to show just how diverse their setlists can be. Not to mention the fact that the decent sized Thursday night crowd means that these guys still have as strong a following as ever. The first half of this night was a good way to kick it all off.
Of course, the real attraction of this night of Sin City Sinners rock and roll was the special guest along for the ride – Tod Howarth! Howarth is best known for being the other vocalist/guitarist in Frehley's Comet (alongside Ace Frehley). Prior to this he played in the band 707, and also contributed work to artists like Cheap Trick and Ted Nugent. Howarth's contributions were one of the best things about the Frehley's Comet era, and to get to see this man live and in person, doing what he does best, attracted many people to Vamp'd.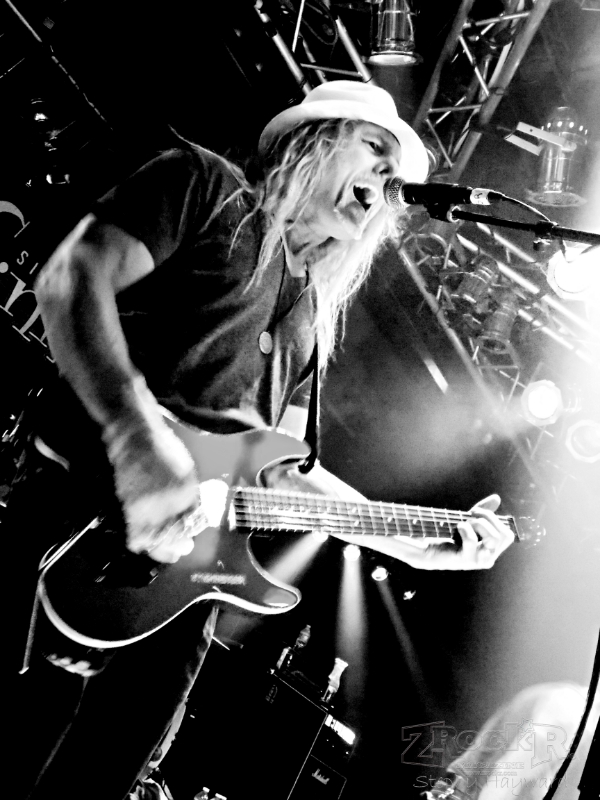 Of course, I was as curious as anyone was about what songs Howarth would play with the band. After all, with Frehley's Comet, he handled lead vocals and writing on a number of tracks, but the biggest hits were usually the ones with Frehley singing. What Howarth gave the audience was a nice, balanced setlist with a mixture of the classic hits he sang on, and he even tried his hands at the ones Frehley sang on initially. He did justice to his songs like Breakout and Something Moved, but also did a competent job handling originally Ace-sung songs like Rip It Out and Into the Night. It is worth noting that Howarth's guitar playing is still top of the line and his vocals have not diminished with age. Howarth was even good enough to sign autographs and take pictures with the fans after the show.
For any fan of the Sin City Sinners and/or the music of Tod Howarth, this was one of the best nights of rock and roll in recent memory. It is great to see the Sinners still going strong in Vegas, and still attracting some awesome guests – including ones like this you would never expect! This is one of those bands that is worth going and checking out as many times as possible; you will never get the same Sinners experience twice!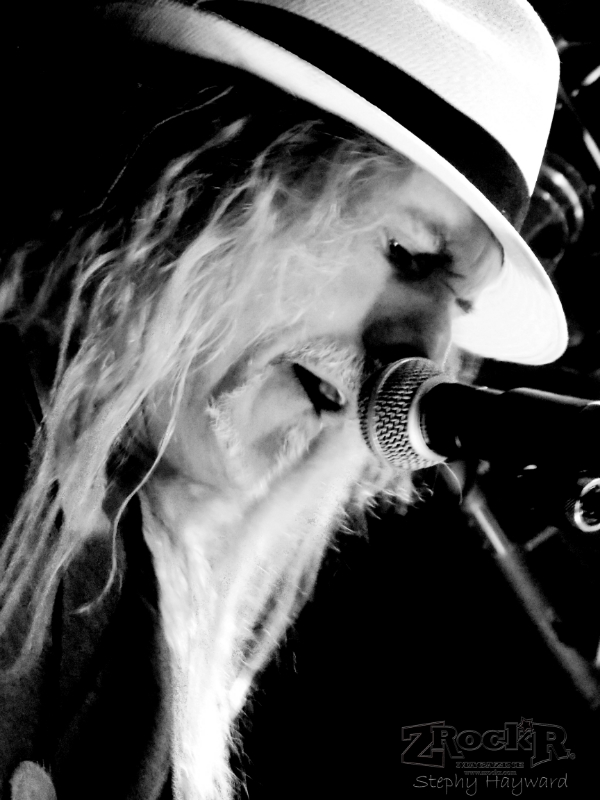 All photos © Stephy Hayward/ZRock'R Magazine