Majestic.
One of the thousands of words to describe the King. Us servants here in Las Vegas were blessed with his presence for the first time in over a decade.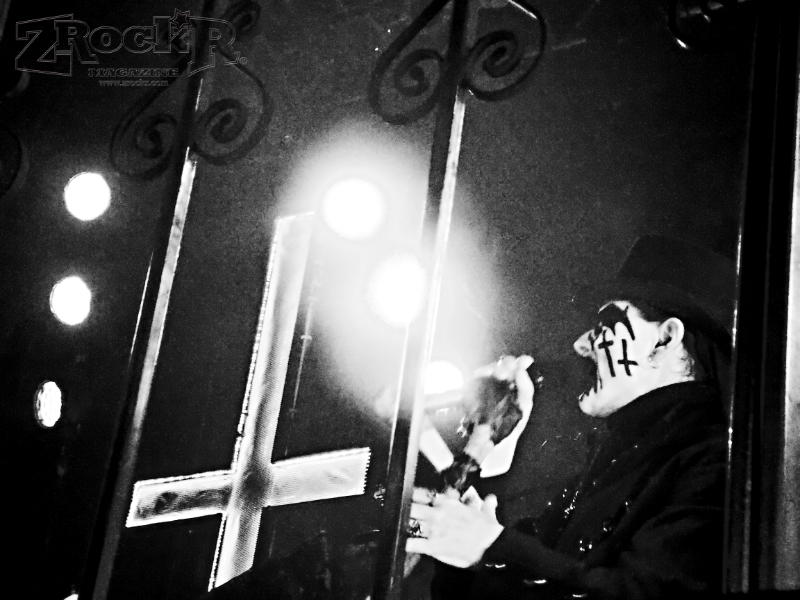 Starting off with "The Candle" we were immediately treated to a deep, thrilling adventure before the band struck their first notes. The sold out venue was packed to the brim, yet the energy kept flowing freely as he commanded the airwaves unquestioned.
A few brief moments later… his voice shot through the speakers and made some hearts stop and others cry with joy. A dream come true, but it had only begun…
Dipping his fingers around his giant discography of instant classics and even newer songs from only a couple years back; He appealed to everyone. The songs were in almost no order pertaining to their spots on the respective albums, but everyone knew right where the story picked up and left off.
Playing a fan favorite right away he introduced his 'grandma' in "Welcome Home" from the amazing "'Them'" album. Enticing the audience with every movement around the stage show he brought to America for the first time in his career (as he had done in Europe for decades); He brought his entire setup which included large upside-down crosses, a huge pentagram, and stairs for the band to flaunt on.
Not only JUST there for King Diamond… many were there for the star studded line-up headlined by guitar god Andy LaRocque, who played near perfect to the recordings, but added much more flair just for the crowd.
Halfway through the set, after a lengthy story telling, he busted out classic tracks from his earlier group Mercyful Fate. Playing the hits "Evil" and "Come To The Sabbath", the King forced such a strong response there was no hesitation jumping to the final two tracks of the set. After playing "Eye of the Witch", to everyone's bewilderment, they took off stage only to be called upon by the crowd to play at least one more. Ever the showman, he let an instrumental track play where he once again brought out 'grandma' along with a doctor and a priest. The song "Cremation" let you know exactly what was to happen; After putting 'grandma' in the coffin, they lit her aflame and the crowd witnessed the cover removed to a charred set of bones. Cheering over the elderly being burned alive is one spectacle you must see to believe.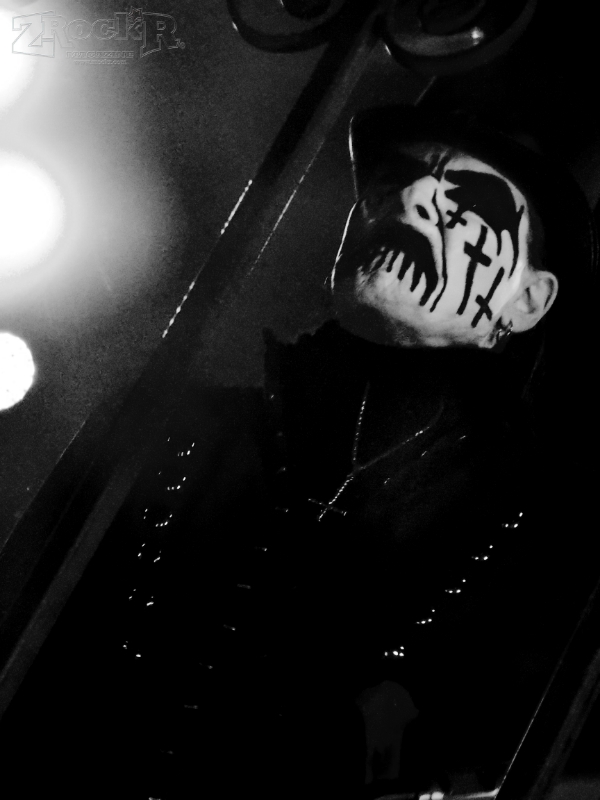 As it was the day after the darkest holiday of the year, he played "Halloween" to which he commanded us all to SCREAM!
Once again not allowed to leave, King Diamond came back out once again to play two more songs, one of which, "Black Horsemen", was the epic of the night to which every single member of the crowd joined him in song to end this glorious occasion.
A memory to hold on to for the rest of our lives and truly a unique experience that you can not find, no matter how hard you look for it.
Written by Jordan Kloepfer for ZRockR Magazine, proofread and edited by Marcus Miller
All photos ©Stephy Hayward/ZRockR Magazine