December 19, 2014 was a night that we had looked forward to for quite some time. The return of Finnish band H.I.M., who are always such a pleasure to see live. Even with this being my fifth time seeing them, I didn't know what would be in store.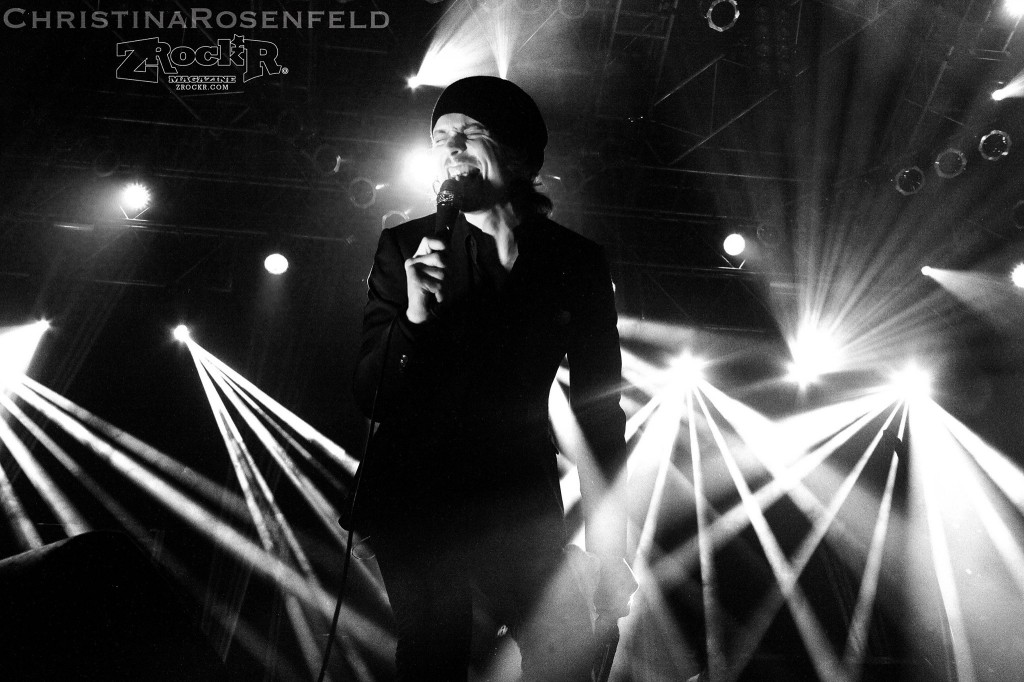 The House of Blues Las Vegas was packed as the house lights went down after Motionless in White left the stage. As someone who is not a fan of them, I will admit they put on a decent show. Screams filled the house as H.I.M. took the stage, opening with their single off of 2003's Love Metal, "The Sacrament".
When I'd heard of this tour, titled as the Love Metal Archives Tour, I was curious as to what all they would pull out of their hats to play. Each tune surprised me more and more as they hit the crowd with literally every great song any H.I.M. fan would love.  Ranging from 1997's Greatest Love Songs Vol. 666 to 2005's Dark Light, everything from "Razorblade Kiss" to my personal favorite "Soul on Fire" added a new, louder flood of screams from the audience.  Vocalist Ville Valo could have stopped singing at any point, and the crowd could have easily picked up right where he left off.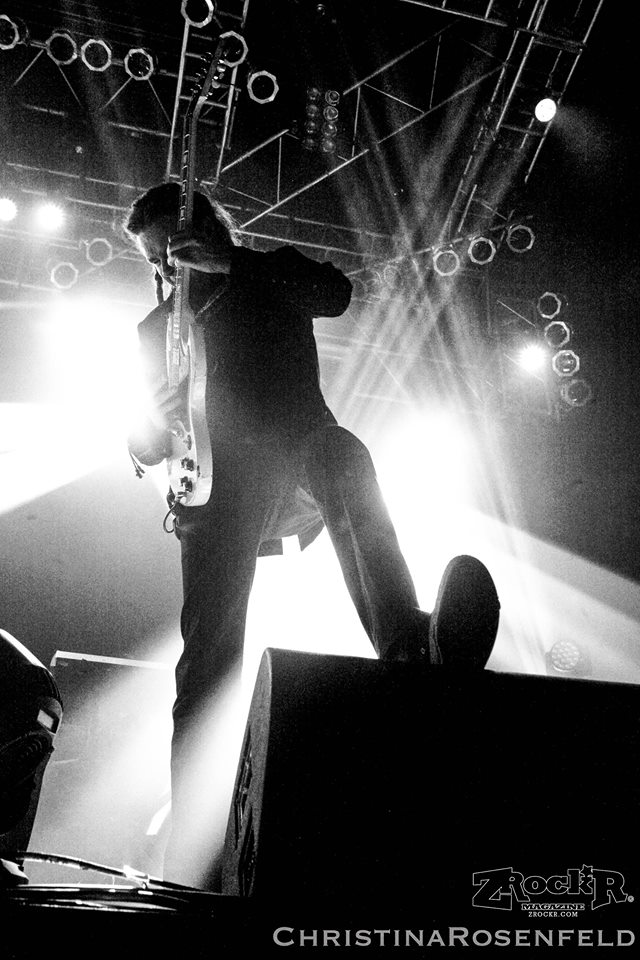 Valo took command of the crowd with his calm demeanor as always. He is not one to jump around like a lunatic in order to get an audience to go wild, and even after 20-something years of being a band, they still are just as tight and amazing live. However, it was a little strange to see Valo on stage without a cigarette. In lieu of one, he carried a wash cloth the entire show. I am not sure if Valo has quit smoking cigarettes, but it was interesting to see. For someone like myself who has been watching them live since 2004, it just seemed out of place, but it could be also that the House of Blues Las Vegas is a non-smoking venue. Regardless, he still sounded amazing.
Guitarist Linde is always full of energy, and it is obvious on his face the the passion he plays on the frets of his guitar is just as strong on the inside. This same passion shows in every member of H.I.M. Drummer Lipstick never fails to miss a beat. Keyboardist Burton, who was kind of difficult to see at points from where I was standing, still danced about a little as he played. Bassist Mige, sporting a new short hair cut that I'd not seen on him before, rocked out with his bass across the stage like always.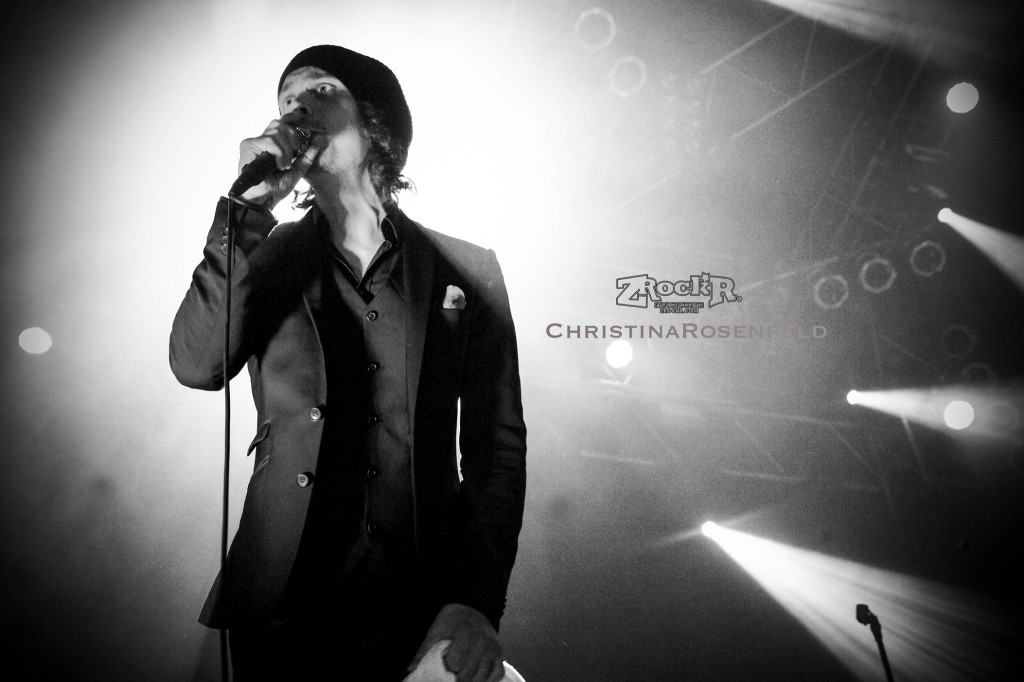 With any show, there are some hiccups. Valo seemed a little irritated at one point with whoever their sound guy was for the night, as he kept pointing at Burton's keyboard, with an up or down motion, signaling the volume of it. At times, the keyboards were way too loud, or not very audible at all. This was really the only complaint (if you can even call it so) that I'd have about the band's sound. Regardless of that, everything from Valo's voice to Lipstick's drums was on point.
In the middle of the show, Valo slowed down one of the many amazing songs, announcing to the crowd that it was bassist Mige's birthday. This was pretty cool because we got to see a rare bass solo from Mige. I know a lot of people make fun of bass solos, but it was actually a lot of fun. The band smiled and laughed together as they let him have his moment in the limelight, and even sang "Happy Birthday" to him, which of course the crowd joined in on.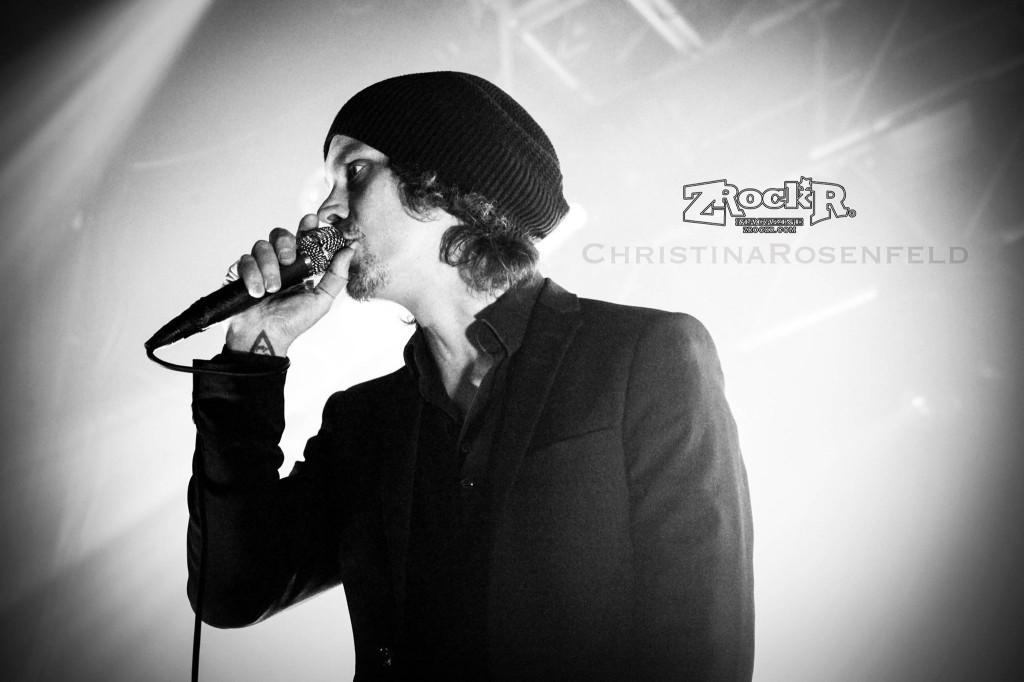 H.I.M. is always such a fun band to see live. They put you in such a tranquil state of mind, that you just want to dance all evening. However, each show must come to an end at some time. After leaving the stage, the band came back on to the stage to perform their encore, and second cover of the night, Billy Idol's "Rebel Yell". With that, it was all over. We couldn't complain much though, considering they played a total of 20 songs, each as equally amazing as the one before it.  This is one band that Vegas loves to have back as often as possible, and when they return, we'll be there! Until next time. xx
Setlist
The Sacrament
Razorblade Kiss
Pretending
Right Here in My Arms
This Fortress of Tears
Your Sweet Six Six Six
Wicked Game- Chris Isaak Cover
Gone with the Sin
Soul on Fire
Heartache Every Moment
Wings of a Butterfly
The Kiss of Dawn
In Joy and Sorrow
Poison Girl
Killing Lonliness
No Love
Join Me in Death
Buried Alive By Love
When Love and Death Embrace
Rebel Yell- Billy Idol Cover
All photos © Christina Rosenfeld / ZRock'R Magazine