Todd Kerns played a show at Vamp'd on Thursday, January 15, 2015.
For several years now, Todd Kerns has been on the rise and is steadily growing in popularity. From his early days in Age of Electric right up to his day out here in Vegas as a member of the Sin City Sinners, this multi-talented artist continues to draw in a tremendous following. Kerns got the gig of a lifetime a few years back, playing bass for legendary Guns N Roses guitarist Saul "Slash" Hudson, and has also recorded a number of solo albums as well. From hard rock to acoustic pieces, Kerns has done it all, and definitely continues to impress all these years later.
I first discovered Kerns during his Sin City Sinners days, and immediately took to following his other endeavors, going back in time to discover lost classics, and his current material with Slash's band (the current Slash band also features second guitarist Frank Sidoris and drummer Brent Fitz, both of whom call Vegas home now as well). In recent years, amidst his nonstop Slash touring, he has performed a number of these solo shows at Vamp'd, bringing a mixture of material from throughout his career to the stage.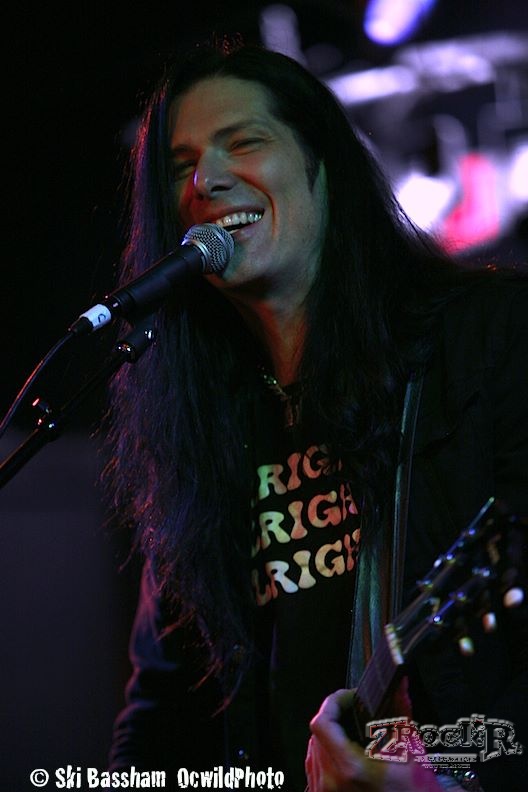 Once more, Kerns has returned to doing a solo gig, and this time around he had some friends along for the ride! The evening started off with a surprise opening act, comprised of some Canada-based friends of Kerns that he, apparently, had chosen to open up the night. Their style of performance was definitely different from Kerns or his contemporaries, but certainly added some diversity to the evening, and served as a good warm up of sorts to kick of the evening's ceremonies.
Next up on the stage was fellow former Sin City Sinners member Zachary Throne. Throne is a talented, self-taught musician that plays multiple instruments and has a history as both an actor and voiceover artist; he is probably best remembered for his role on the short-lived early 1990s musical drama television series, the Heights. Throne can do just about anything musically, having played with countless artists and bands over the years. His set featured everything from an acoustic version of Judas Priest's Victim of Changes to his own take on Rocky Horror's Sweet Transvestite! Zach Throne performances are always a ton of fun, and this was definitely no exception to the rule.
Of course, Todd Kerns himself was the reason that people showed up for this evening, and he did not disappoint. We got a mixture of songs from Kerns' solo output, including material from his 2013 solo CD Borrowing Trouble, and other assorted projects he has participated in. He was joined by a number of other musicians for his performances, including Zachary Throne and Michael "Doc" Ellis, also popular for his role with the Sin City Sinners out here in Vegas, and for his work with Jizzy Pearl.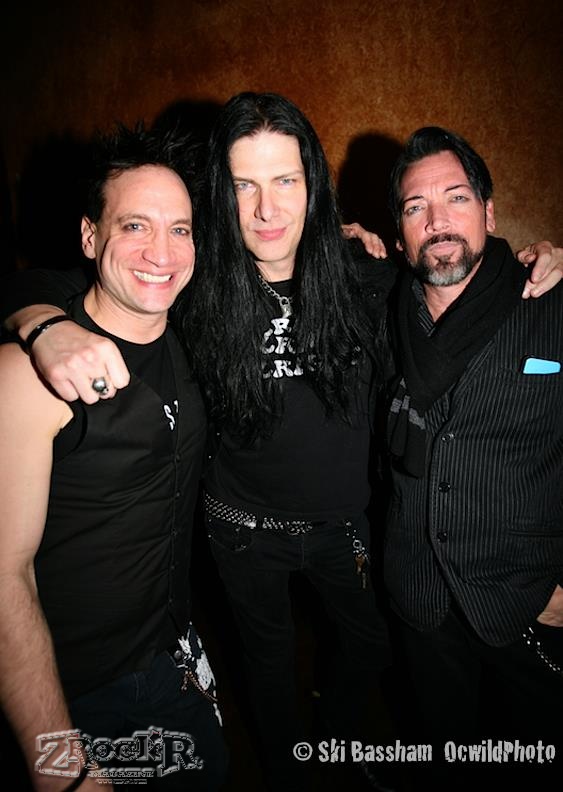 In the audience plenty of people showed up to see Mr. Kerns doing what he does best; unlike many Vamp'd gigs this one was all ages, so people young and old alike came out to see him play. In fact, I have seen Vamp'd less busy on nights that included the presence of national headliners! This rock and roll fan saw some other fellow rockers of Vegas in the audience, including Faster Pussycat/Sin City Sinners guitarist Brent Muscat, and Pantera/Hellyeah drummer Vinnie Paul Abbott! The ads for the show claimed there would be "special guests" on stage, and while this was an impressive turnout, I would loved to have seen more guests sharing the spotlight, especially considering how many people live out here in Vegas that were once major parts of their respective music scenes. Still, that is a minor complaint in the grand scheme of things.
Todd Kerns always manages to impress, whether he is on an arena or festival state alongside Slash, or in a more intimate venue doing his own thing. This was a terrific night of rock and roll that impressed all in attendance. As Kerns is often off on the Slash tours now, it is worth going to see him at these more intimate gigs; you never know when you might get the chance to see him again!
All photos © Ski Bassham /OC Wild Photo /ZRock'R Magazine