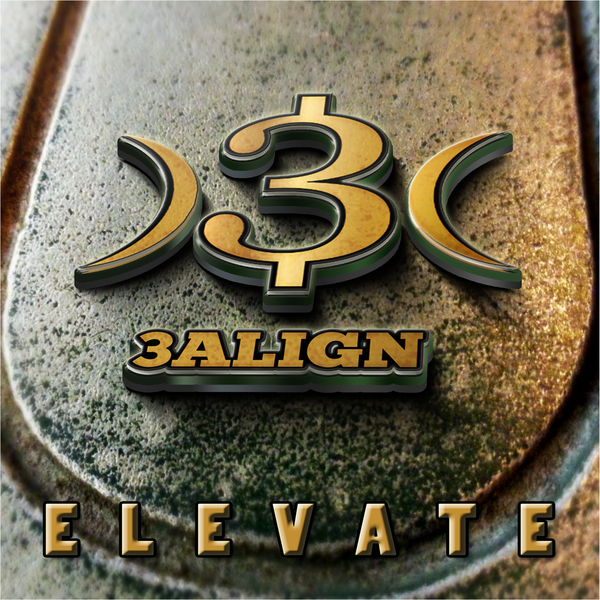 Having been a regular who attends shows on the Vegas music scene for the past several years, I can safely say there is no shortage of rock and roll talent in Sin City. Amongst the bands that have been rising in popularity in recent years are Cyanide and 3Align (formerly 333), both of whom have growing reputations out here and have managed to keep up strong local followings. In fact, 3Align just finished recording and releasing their debut CD. When I heard that 3Align would be doing a show at the Railhead with Cyanide opening, this rock and roll fan knew he would be there.
Those who have never attended a show at the Railhead will be delighted to know it is a great place to see live music in Las Vegas. The venue is a good size and can accommodate many rock and roll fans, but it is also a smaller, more intimate venue at the same time, and any place in said venue is a good spot to see the stage. Fans of a band will be seeing them in fine form in here.
Cyanide has been making a name for themselves over the past several months out here on the Vegas music scene, and is even working on finishing up their debut album, which will most likely be coming out sometime in January. The group is fronted by Robert Hussey, who also performs vocals in the Iron Maiden tribute band, Children of the Damned. Other members of the band include guitarist Marc Andrews, bassist David Karr, and drummer Ryan Gillan. To date, the group has opened up for a number of classic bands that are still going strong, including the Bulletboys.
I have absolutely no reservations in saying Cyanide is one of my favorite bands on the Las Vegas music scene. There are a lot of cover bands that play the same 80s rock songs relentlessly, but Cyanide gives listeners something very few of those other bands do – ORIGINAL MATERIAL. Their shows typically include a mixture of their originals alongside covers of some of the best tunes of the era. Surprisingly, their originals sound like they could have been made back then, in the glory days of the Decade of Decadence. There are a lot of bands that want to keep that sound alive, but in this fan's eyes, no one pulls it off better than Cyanide. The fact that a CD of their original material (which definitely stands on its own!) is scheduled for release at the beginning of 2015 only sweetens the deal.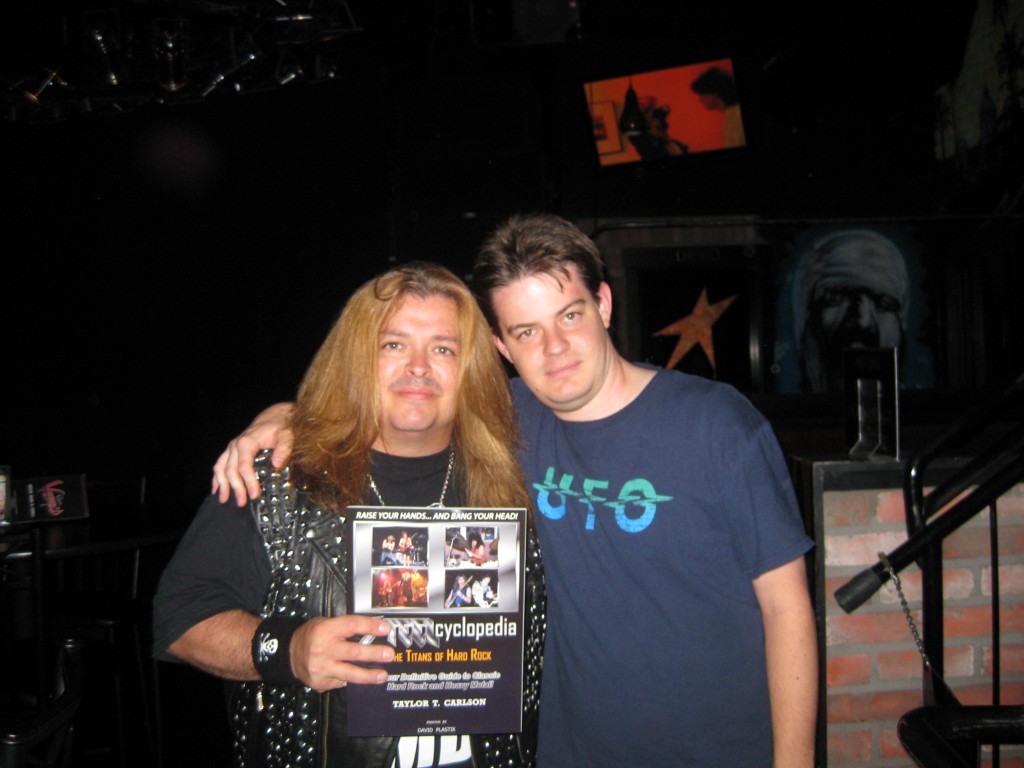 As for this particular show, Cyanide was, essentially, "opening" for 3Align, so this meant a short, 30 minute set comprised primarily of cover songs. In addition to covers of songs by artists like Queensryche, Cinderella, Iron Maiden, and Motley Crue, the band also served up a pair of originals, including the power ballad It's a Long Road, which sounds like it would have been right at home on an album put out by any number of 80s artists. I would liked to have heard a longer set and more originals from the group at this performance, but I also understand that there were time constraints in place. All things considered, these guys kicked ass on stage for the whole of the 30 minutes that they were rocking out.
The members of 3Align have been making a major name for themselves over the past several years on the Vegas rock and roll scene, and people who come to their shows and hear their music are quick to agree; this is a band with a ton of influences and musical talent alike. The band consists of Alan Miller, Jack E. Roth, Cory Kay, and Phill Robertson. Their debut album, Elevate, was released earlier this year, and includes guest appearances from musicians such as Tony Franklin (The Firm, Blue Murder), Ron Mancuso (Beggars and Thieves, Red Dragon Cartel), and Brent Fitz (Slash's band). With the band's debut single being picked up by a number of American radio stations, and the group having opened for Guns N Roses during their Vegas residency, this is a group that is well on their way to a promising rock and roll future.
This was not my first time seeing a 3Align show (they had opened for Stephen Pearcy at Vamp'd a month or so prior), but this is the first time I had seen them as the headliner; a position they rightfully deserve to have on this music scene. I am always pleased to see musicians that can back an hour-long set entirely on original material; in a sea of mundane cover bands this comes as a breath of fresh air. Furthermore, you can tell the band has been honing their skills over the past several years. The band's sound tends to gravitate more towards modern-style rock, but at the same time you can tell that they have more influences and a more diverse musical background than many of their contemporaries. The night of this show had one of the worst storms of rain and lightning that Clark County has seen in the past several months, but that did not stop legions of fans to coming out to support 3Align. Following the show, I even picked up a copy of the band's debut CD, Elevate, which I am hoping to give a thorough listen to, and get reviewed in the near future.
In the end, this was a solid night of rock and roll from two of Sin City's finest rock acts. Be on the lookout for Cyanide's forthcoming debut CD later this year, and make sure to pick up 3Align's debut, Elevate. These are great rock acts that both bring something unique to the table, and both are well worth keeping your eye on!