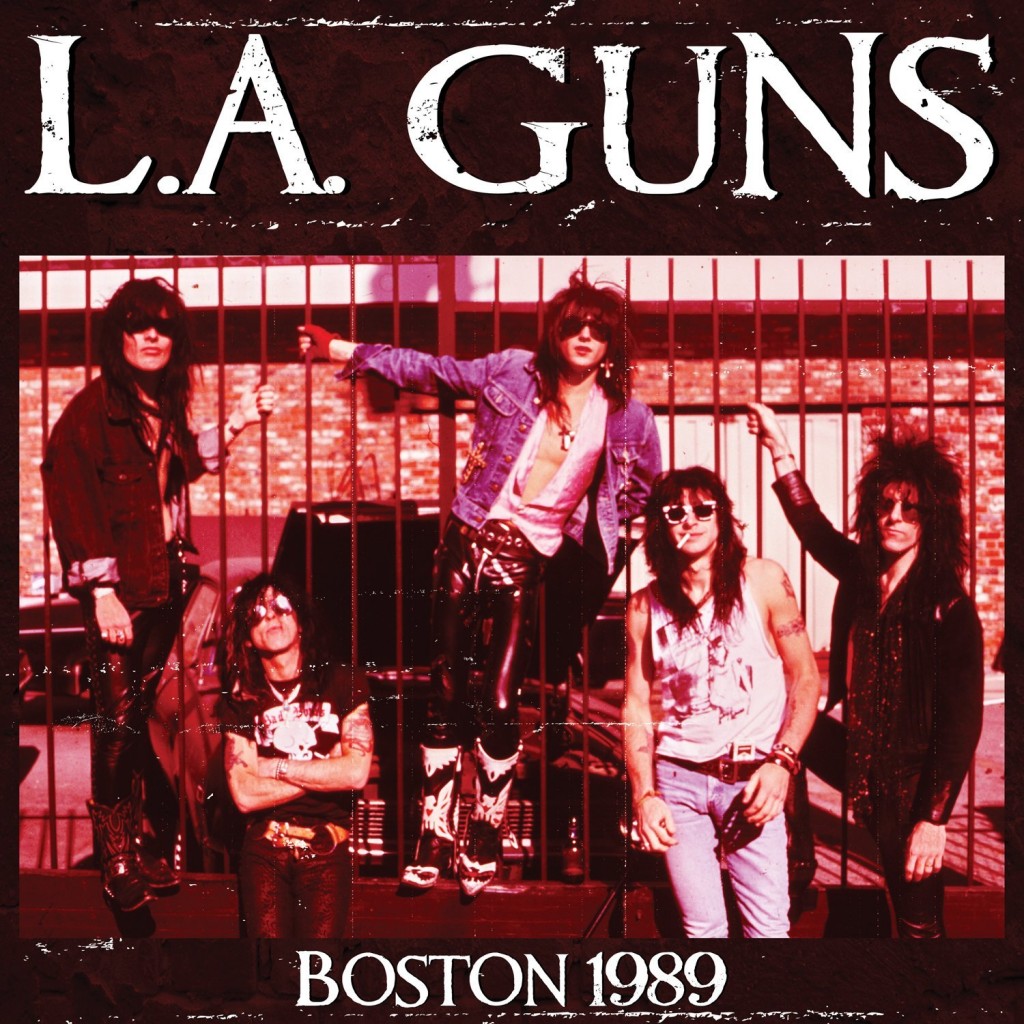 Back in the day, LA Guns was a legendary group featuring many of the Sunset Strip's finest players. Fronted by British vocalist Phil Lewis, formerly of Girl and Tormé, and also showcasing the superb guitar showmanship of Tracii Guns, this was a band that scored their share of MTV hits and held the attention of many a rocker over the course of the years. Even with the changing of the music industry following the advent of grunge and alternative rock, the band persevered in many different incarnations.
A more recent version of LA Guns (lacking Tracii Guns) released a new studio album in 2012 to rave reviews, but to any classic fan, the only "true" version of the group is the one where Lewis and Guns were in the band together, doing what they do best alongside one another. 1989 saw the release of the band's second (and arguably finest) record, Cocked and Loaded. For years and years the band had no true vintage live album aside from some obscure, import only EPs. Live in Boston 1989, recorded in the wake of Cocked and Loaded's release, attempts to fill this gap.
As someone who is a die-hard fan of the classic LA Guns era and their first three studio records, this was one of my most eagerly awaited releases of last year. How does it hold up?
It is great to finally have a full length live album from this version of the band, which has been in need of one for so many years now. This is a vintage concert from 1989, and one that covers all the bases and then some. The band puts on a high-energy show performing their best tunes at the peak of their career, and right from the first few seconds of the disc, it is clear Phil Lewis is in good spirits with a sense of humor on display. The sound quality throughout is equally impressive and sounds like a true soundboard recording, not a bootleg or anything of the sort.
The tracklist also deserves praise. The band plays most of the big hits from this era, but also pulls out several deep tracks and even a few unexpected surprises, like a cover of Montrose's Rock Candy. Classics from the first two albums get the live treatment in fine form, and the disc will definitely fill the needs of any fan of vintage LA Guns in need of a live concert performance on CD. There are a few tracks missing (The Ballad of Jayne is MIA despite being arguably the biggest hit to come from the band's second studio record) but those who are die-hard fans and just want to experience some live "classic lineup" LA Guns on CD will more than get their fix here.
This is a great disc chronicling one of the Sunset Strip's best bands in their live prime. If you are at all a fan of LA Guns, this disc is a must own. Highly recommended to any fan.