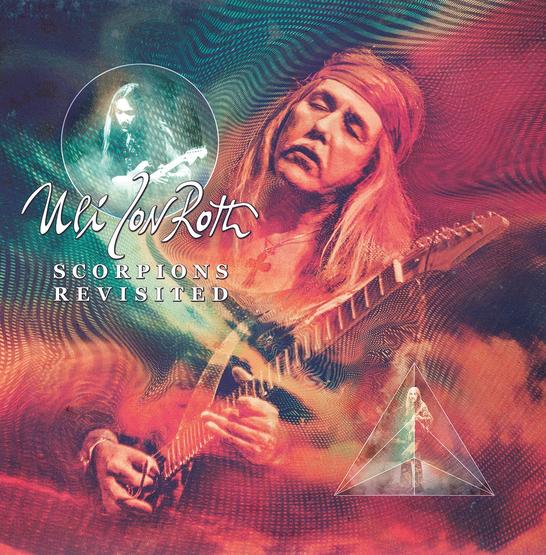 Uli Jon Roth is one of the most sorely underrated guitarists of all time. He first came to prominence in the mid 1970s when he joined the Scorpions, replacing original lead guitarist Michael Schenker, and performing on five of their records (four studio and one live). Following his departure from the Scorpions, he continued with his next band, Electric Sun, and also recorded a number of other solo projects. Roth's presence in the world of rock and roll, while not on as mainstream a scale as many of his contemporaries, is undeniable and he still remains active.
Having seen Roth in concert twice, I can safely say that at 60 years of age, the man still delivers in a live setting. Of course, it is those vintage Scorps tracks that got people interested in him in the first place, and they remain favorites of many a fan; a number of Roth's followers believe the Scorpions went "too commercial" after Roth parted ways with them. Whatever your stance, you cannot deny the man's talent on the guitar.
When this fan heard Roth was planning on going back and revisiting the Scorpions years, rerecording a number of favorites from the era, you had better believe I was excited and eager alike. "Rerecording" albums has become a more popular practice over the years for a number of reasons; said records tend to be hit and miss, though. How does Roth's two disc collection of these revamped classics fare?
Essentially, Roth's new take on these old classics is pretty damn solid, and I doubt that any fan of Roth and/or the Scorpions will be disappointed with what they hear, although these versions are not going to replace the originals. The songs feature a vocalist who seems more in line with modern hard rock styles, but who works well for the material despite that. The more modern production style makes the tracks feel heavier than the originals, and this is something of a welcome addition. Roth's playing is top notch. I swear this man has lost NOTHING in the several decades he has been in the music business! This is a release that will definitely hold your attention; these are fantastic new takes on old favorites.
At two discs, this set is almost a little too much to digest; it might have been better if Roth had opted to just release it as a single disc set with the best tracks here featured. Similarly, despite the goal of rerecording Scorpions classics here, there are some gaping omissions – He's a Woman She's a Man, Speedy's Coming, and Suspender Love, to name a few. How can you rerecord Roth era Scorps classics and not redo these songs? Still, the flaws of this package are minor at most.
Any fan of Uli Jon Roth will definitely want to pick up this release and check out his new take on these old Scorps favorites. As a two disc set it is a bit more than we needed, and there are some disappointing omissions, but the package satisfies overall. Roth is still kicking ass on guitar and this is solid proof of that. Recommended for fans.