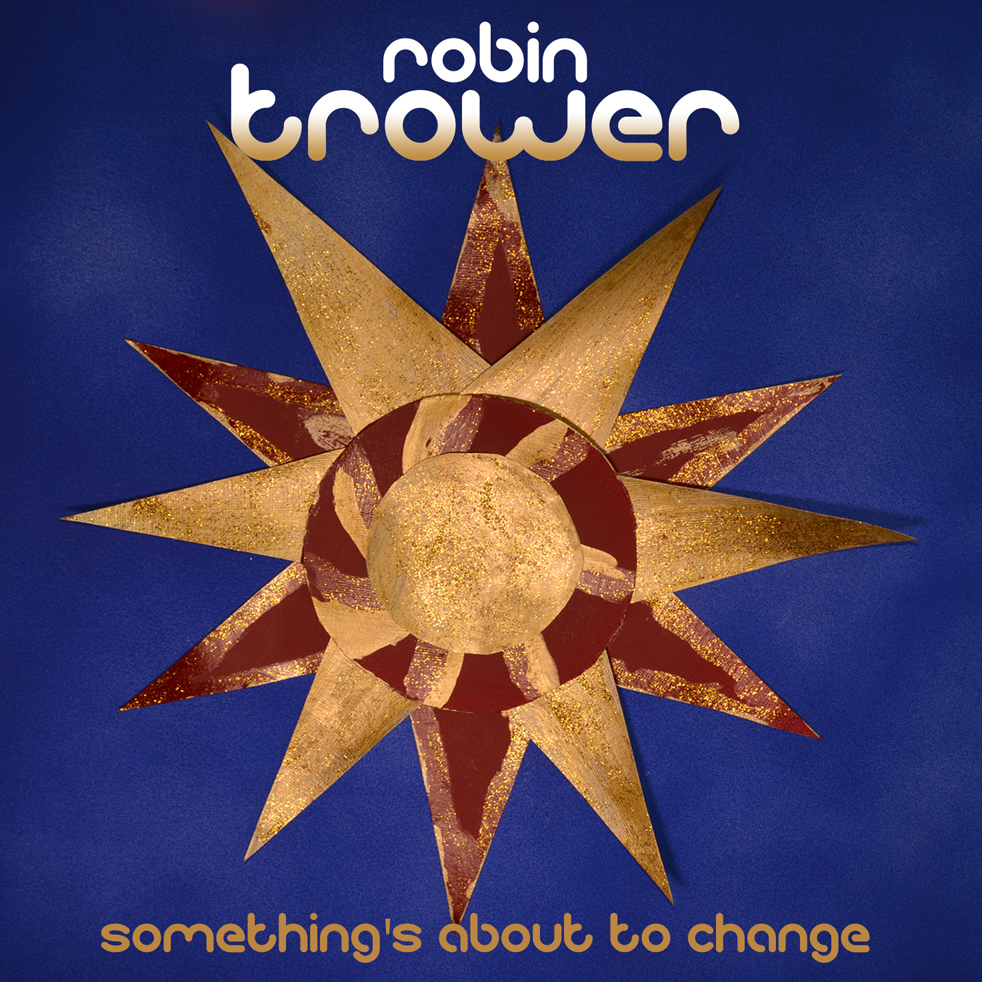 In the 1970s, Robin Trower came onto the music scene and quickly became known as one of the hottest guitarists in the world, thanks to a mixture of hard rock and blues sounds which made him stand out. Trower had gotten his start in Procol Harum and some earlier groups, but it was his solo career that truly let him spread his wings and stand alone. Albums like the classic Bridge of Sighs and hits like Lady Love, Day of the Eagle, Twice Removed from Yesterday, Bridge of Sighs, and Too Rolling Stoned stand the test of time and then some. To say this man is one of the greatest rock guitarists of all time is an understatement.
Trower has remained active in the music industry for several decades. Aside from his solo career, he has also collaborated with musicians that include Bryan Ferry and Jack Bruce. If one goes by solo records alone, Something's About to Change is Trower's 20th! This is a man who is always finds a way to keep busy and to stay musically active.
Having not heard any of Trower's releases that have come about in recent years, I was all the more curious for this new release of his (I was not even aware of it until the release date!) And after having given it a few listens, how does this new effort hold up? It is a worthy successor to what his power trio recorded in the days of old, or a bland, uninteresting album that you are going to want to avoid?
While Something's About to Change is not a total loss, the album is, at large, a disappointment. It seems to me that Trower wanted to return to his bluesy roots with this record, and while he succeeds at doing just that, the record has something of a "been there, done that" feel about it. These days it seems like a lot of artists want to return to or explore an old-style blues sound. I applaud an artist for trying something new or for trying to get in touch with their roots, but I cannot help but feel like I have heard this album before, from a hundred other artists.
What I enjoyed about Robin Trower's 1970s power trio output was his ability to combine hard rock and the blues into a unique sound that no other artist could touch. Sadly, the sound here is so far removed from the days of old, that it is not quite what fans of vintage Trower are going to be expecting… or anywhere near that. There are highlights here, and Trower's guitar work is solid throughout. But, once again, there is that all too ominous feeling of "I have heard this album before."
Make no mistake; Something's About to Change is not a BAD album by any means, it just is not a very original or overly interesting one. If you want Robin Trower at his finest, save your money and invest in the Chrysalis Years CD sets that came out a few years back, covering his earliest solo releases and collaborations. Long time Trower fans and completists will want to add this one to their collections, but casual fans and newbies would be better served with one of the aforementioned sets.