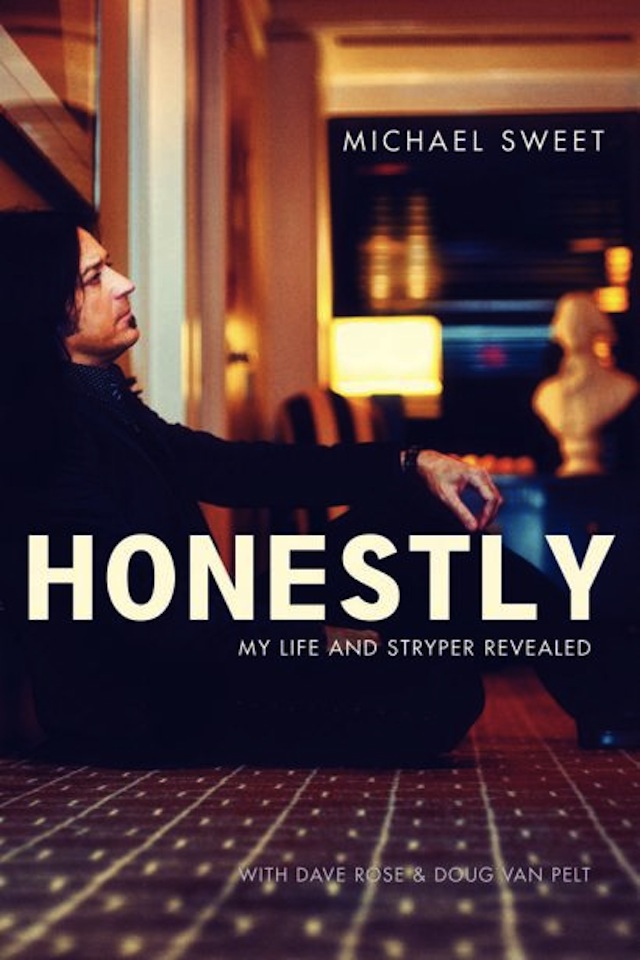 Stryper was one of the most popular rock bands of the 80s, and one of the most unusual due to their Christian message, which was the antithesis of so many of their musical peers. This was a band that challenged the masses and endured persecution from all ends of the spectrum, but through it all, gave the world some of the most iconic rock and roll of all time. Michael Sweet, Robert Sweet, Oz Fox, and Timothy Gaines continue to push forward today, creating more of the Christian rock anthems that remain fan favorites – there is far more to these guys than the wacky yellow and black attire! Michael Sweet himself has forged ahead with a number of solo albums as well, and even enjoyed a stint as a performer with legendary classic rockers Boston, following the suicide of their frontman Brad Delp.
I am a die-hard Stryper fan. They are a band like no other band, and there is a reason they are so widely remembered in fan circles, holding a special place in the hearts of many a rock and roll fan. They created a sound all their own, and Michael Sweet's unique vocal style remains one of the most iconic things about the band; no one quite sounds like him. When this rock and roll fan heard Sweet would be putting his story to pen and paper, you better believe I was ready to snatch up a copy and learn more about this man who made one of the 80s hottest bands what it was.
Honestly is Michael Sweet's life story, in and out of Stryper. The tale begins with his younger years, being introduced to music and the industry from a young age, largely as a result of his family's involvement, and his joining/forming the band that would become Stryper with half brother Robert. Over the years, Sweet and Stryper ascended in popularity, but obstacles like mismanaged careers and frivolous spending landed them in the red even when their reputation was soaring. Over the years, Sweet faced further challenges, including personal tragedies. Through it all, he persevered, walking away a stronger person and remaining one of the rock and roll world's most unique voices and iconic frontmen.
As a rock and roll fan with no shortage of assorted musical interests, getting the opportunity to read Sweet's book was a real pleasure. The book is well written and fairly linear, so it is easy to follow. Furthermore, the stories are compelling, and you will be sucked into his world in no time flat. The fairly short chapter lengths make it an easy, fast read, so any fan who is curious about Sweet's career is going to learn what they have always wanted to know and then some. There are comical stories that will make you laugh out loud, and tragedies where you will truly sympathize. Despite being someone who wanted to make music to spread the word of God, Sweet is not inward about his struggles and the mistakes he has made over the years, making this one of the definitive tales in the world of rock and roll for fans to read up on and experience for themselves.
One minor complaint about the book is that it did not include a "discography" section. It would have been nice for fans to be able to see a straight-up list of all of Sweet's work, Stryper and otherwise, giving the fans a checklist of sorts to see what they need to add to their collections. Likewise, there is a relatively pointless section in the back of "acknowledgements" from other personnel in the entertainment industry and music world, even though these exact same quotes are already printed on the back of the book! But as fans we can overlook these relatively minor issues.
Michael Sweet has a lasting, powerful presence in the world of rock and roll, in more ways than one, and I am pleased to say that this biography is every bit as much a triumph as the music he has had a hand in creating over the years. If you are at all a fan of Sweet's, do not hesitate to add this book to your collection.